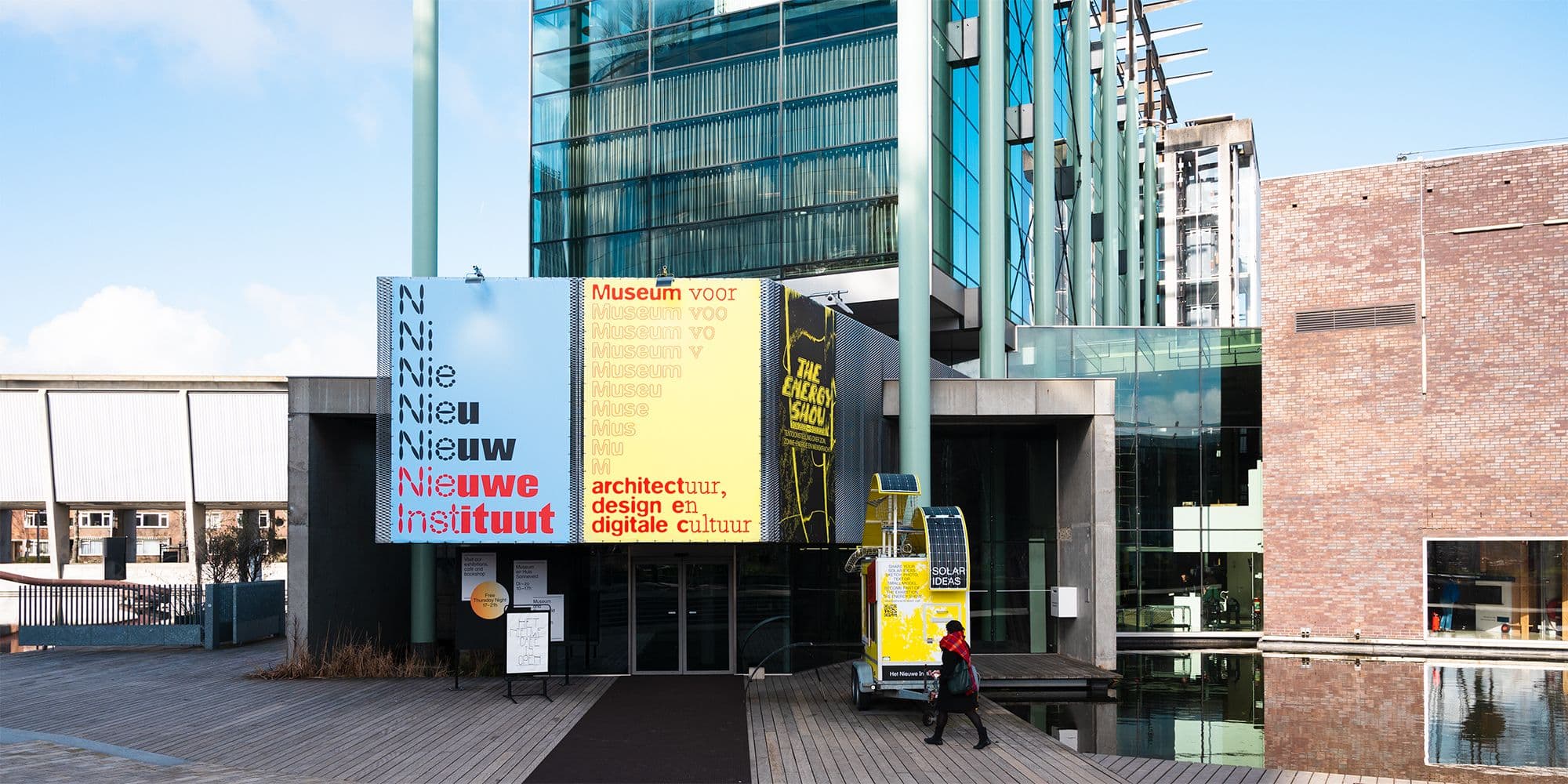 Welcome to Nieuwe Instituut! We ask all our visitors to help ensure a safe and comfortable space so that together we can create a shared environment where everyone feels free to enjoy the experience in their own way. We encourage you to be sociable during your visit and to take curiosity and creativity as your starting point.
Visiting Address
Nieuwe Instituut
Museumpark 25
3015 CB Rotterdam
Newsletter
Subscribe to the newsletter and be the first to know about openings, activities, research projects, new publications and more.
How to Get Here
Located in the heart of Rotterdam, Nieuwe Instituut is about a 15-minute walk from Rotterdam CS train station. The institute is part of the Museumpark and is diagonally opposite the Boijmans Van Beuningen Museum.
Getting to Nieuwe Instituut using public transport is easy. You can take the metro (to Eendrachtsplein), tram 7 (to Eendrachtsplein or Museumpark), tram 4 (to Eendrachtsplein) or bus 44 (to Wytemaweg).
The Museumpark car park is located opposite the Nieuwe Instituut. Other parking garages in Rotterdam can be found on this parking map. Information about street parking can be found in English here. You will need to pay with your smartphone after registering with a parking provider. For longer term parking, you can apply for a parking permit (Dutch info here). You can park for free at Transferium Rotterdam Kralingse Zoom where you can take metro line A, B or C to Eendrachtsplein metro station (11 minutes travel time).
Due to work activities, there is limited parking space in the Museumpark garage. For parking options in the surrounding area, please visit the website of the Municipality of Rotterdam: Parking
Tickets
Buy a ticket at the box office, or book your entrance ticket online in advance.
Accessibility
Nieuwe Instituut is a space where everyone can feel welcome. We prioritise accessibility, so if you need personal assistance, kindly ask a member of our hospitality team or send an email in advance to: receptie@nieuweinstituut.nl. We are happy to help you!