Take a Detour!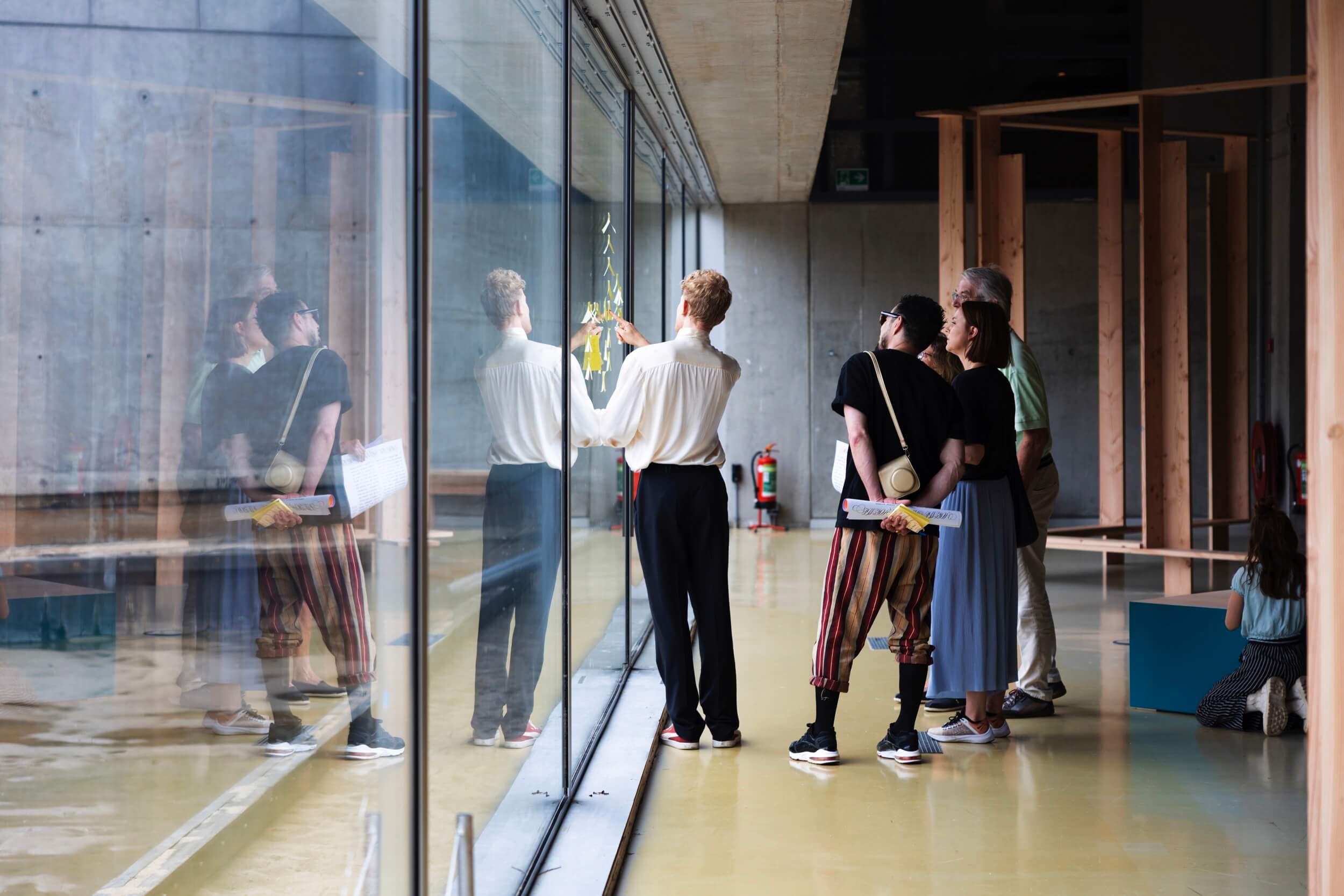 Experience new ways of looking, thinking and designing with one of our Detour Guides - Nieuwe Instituut's dedicated team of tour guides. Discover Nieuwe Instituut and Sonneveld House through our Detours, each one specially designed from the guide's unique perspective as a musician, dancer, art teacher or designer.
Discover exhibitions
Meet our Detour Guides and discover exhibitions at Nieuwe Instituut and Sonneveld House. Bring your family, friends, colleagues or classmates, or join a Sunday Stroll.
Educational programmes
Het Nieuwe Instituut offers a variety of educational programmes for families and educational institutions in collaboration with the Detour Guides. Join a workshop or festival, visit our production location or book a School Scroll.