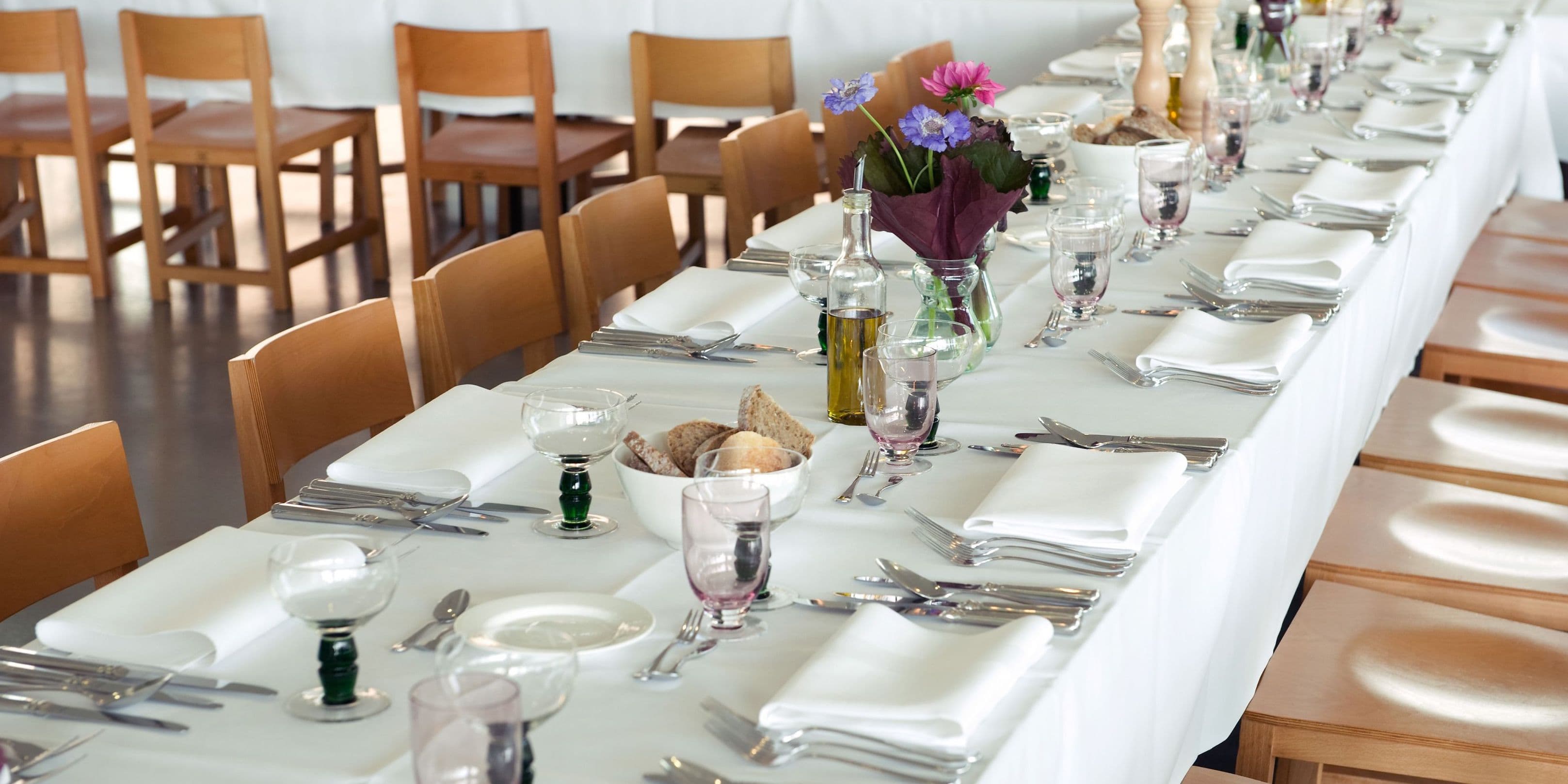 Nieuwe Instituut offers a stylish, well-equipped location for your private event in a creative, inspiring environment.
Nieuwe Instituut is housed in a stunning building designed by architect Jo Coenen, located in the Museumpark in the heart of Rotterdam. The building has several exhibition spaces and a lively foyer with a bookshop, changing pop-up exhibitions and a café with a large terrace.
Room hire
We offer the perfect space for your event, whether that's a symposium, conference, lecture, presentation, reception or workshop. Choose from three locations, each with its own atmosphere and facilities. With the help of our Events Manager, you can make every meeting a success.
Catering and customisation
Catering options include coffee and tea, drinks, lunch and even dinner. Sustainability is important to us. Therefore all our catering is vegetarian, or vegan on request. We are happy to help you create a bespoke event tailored to your special requirements.
Would you like to book a tour of an exhibition or visit the Sonneveld House museum after a meeting? That's also possible.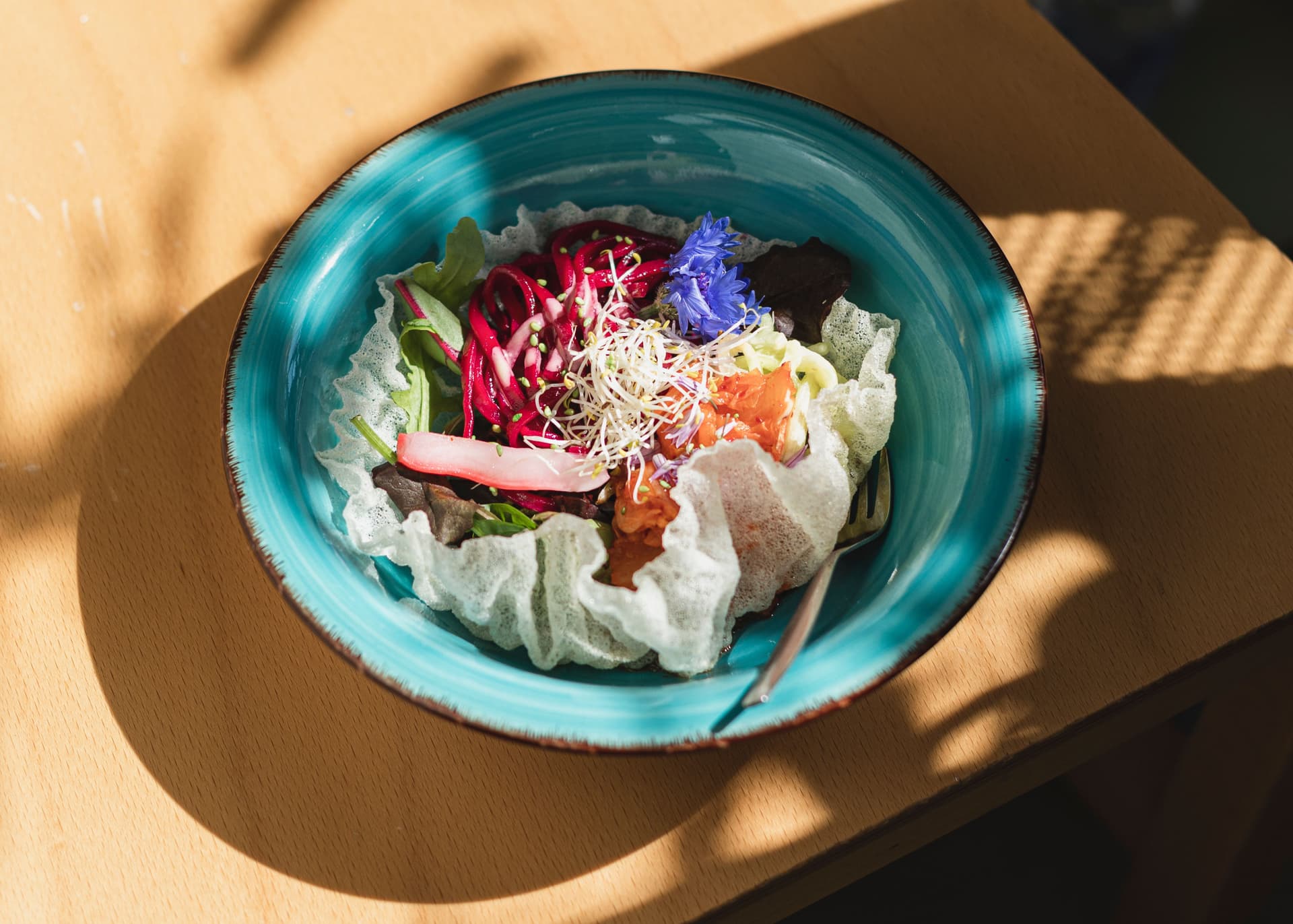 Easily accessible
Our location is easily accessible by public transport and has a car park on the doorstep. The building is wheelchair accessible. The Auditorium and the Nieuwe Café are on the ground floor, on the same level as the entrance. Room 1 is on the 1st floor and can be reached by lift. You can read more about accessibility here.
How to contact us
Our Event Manager Paula Bisschop will be happy to discuss your requirements. You can send an email to verhuur@nieuweinstituut.nl. Or, to request a no-obligation quote, you can use the online form.