Catering for meetings and events is provided by the kitchen of the Nieuwe Café. All our catering is vegetarian or vegan, if preferred.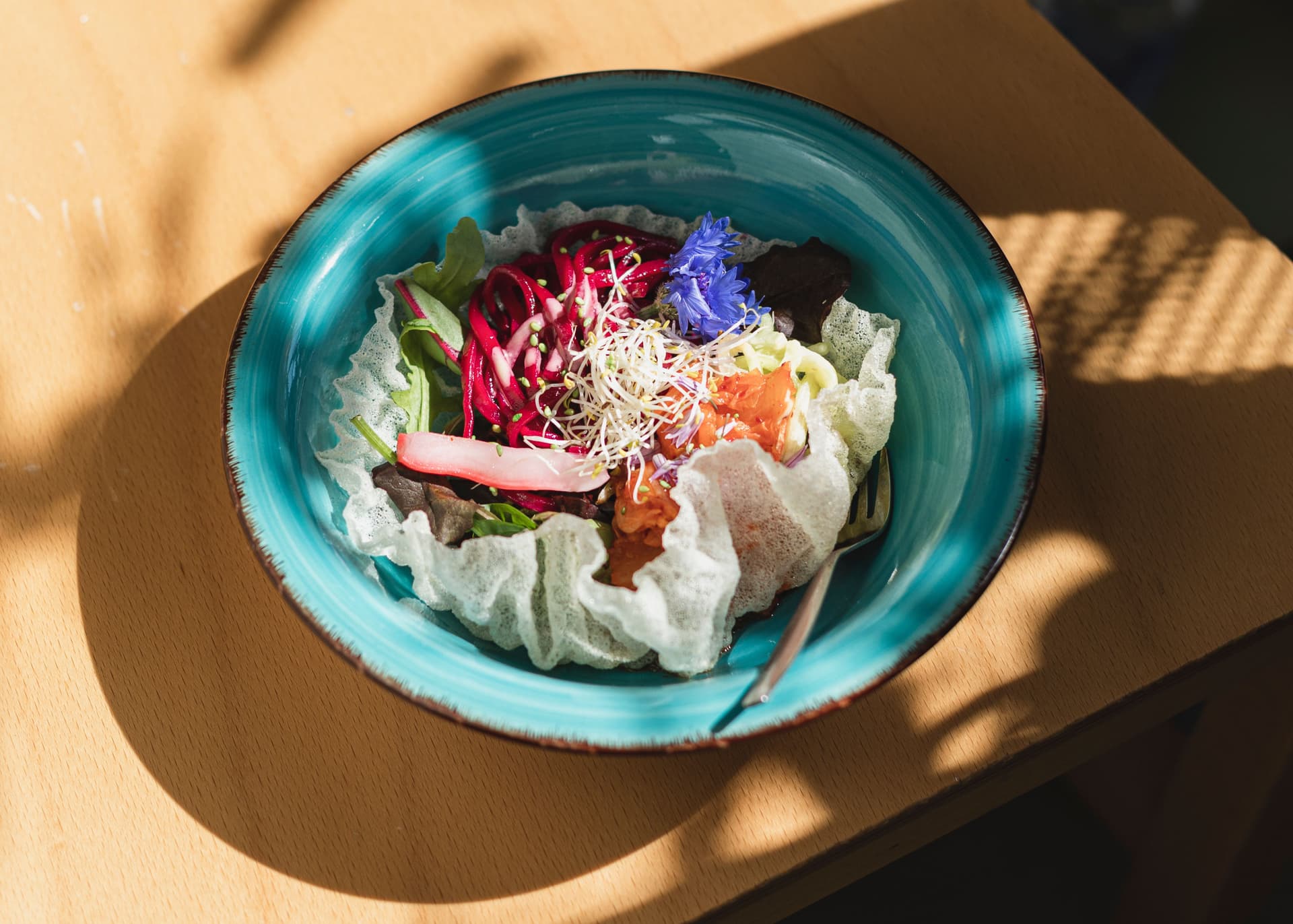 If you use one of our rooms for two hours, we are happy to welcome you with a cup of coffee or tea. We also have a range of sweet treats and it is possible to add a breakfast or afternoon tea service.
If the room is to be used for part of a day, we recommend lunch, a coffee break or drinks in addition to the use of the room, so that people can enjoy the delicious food from the kitchen and a chat with each other.