Explore the Workwear exhibition, opening 26 March, in which Nieuwe Instituut and fashion researcher Eldina Begic pay tribute to functional clothing. You can see dozens of vintage classics, current highlights and futuristic experiments from the collections of fashion designers including Massimo Osti and Nigel Cabourn, artists like Lucy Orta and William Morris, private collections such as Sammlung Hoffmann and the G-Star Archive, and museums including the Rijksmuseum, the Van Abbe Museum and the Smithsonian. Plus: a Rotterdam designer and performer fantasise about the future of work and its associated workwear in special contributions.
The exhibition highlights how the simple design language, hardwearing materials and symbolic meaning of workwear all appeal to the imagination in their own way. Discover the history and global impact of the clothes that were originally designed as tools. Inspiring everyday fashion and haute couture, for decades they have been embraced by a wide range of freethinkers, artists and politicians as symbols of solidarity and equality. Could workwear help us to imagine the society of the future?
In the exhibition you can see X-rays of Neil Armstrong's lunar landing suit next to the 'space suit' with zip-off legs worn by members of the Dutch Provo movement. An original over-shirt by Arts and Crafts designer William Morris hangs alongside Red Coat, Nicola L's 11-person rain suit, and Maria Blaisse's Flexicap seems to nod to a textile sculpture by Franz Erhard Walter. An Italian Futurist overall by Thayaht and theatre costumes from the Russian avant-garde show how their designers imagined the future based on work clothes.
The exhibition design
The spatial design of the exhibition is by Cookies architecture and design agency. The graphic design is by Studio Isabelle Vaverka.
Commissioned work
Commissioned by curator Eldina Begic and the Nieuwe Instituut, spoken word artist Elten Kiene and fashion designer Sam Cruden of the Rotterdam label C. Cruden are creating new work especially for Workwear. They ask themselves (and us) how workwear might look in the future.
Foul Weather Set. The Vintage Showroom
Foul Weather Set. The Vintage Showroom
Workwear?
Wherever people do heavy or dangerous work, special clothing is essential for protection and to make the job easier: super-sturdy trousers and jackets, helmets, overalls, gloves and goggles are all part of the kit. Designers play a role in creating these work garments, especially those that are produced on a mass scale.
Fashion researcher Eldina Begic curated the exhibition and has included a number of 'chapters' or themes. She deals successively with workwear as tools, workwear and utopia, 'works of art', workwear and fashion, and fashion archaeology.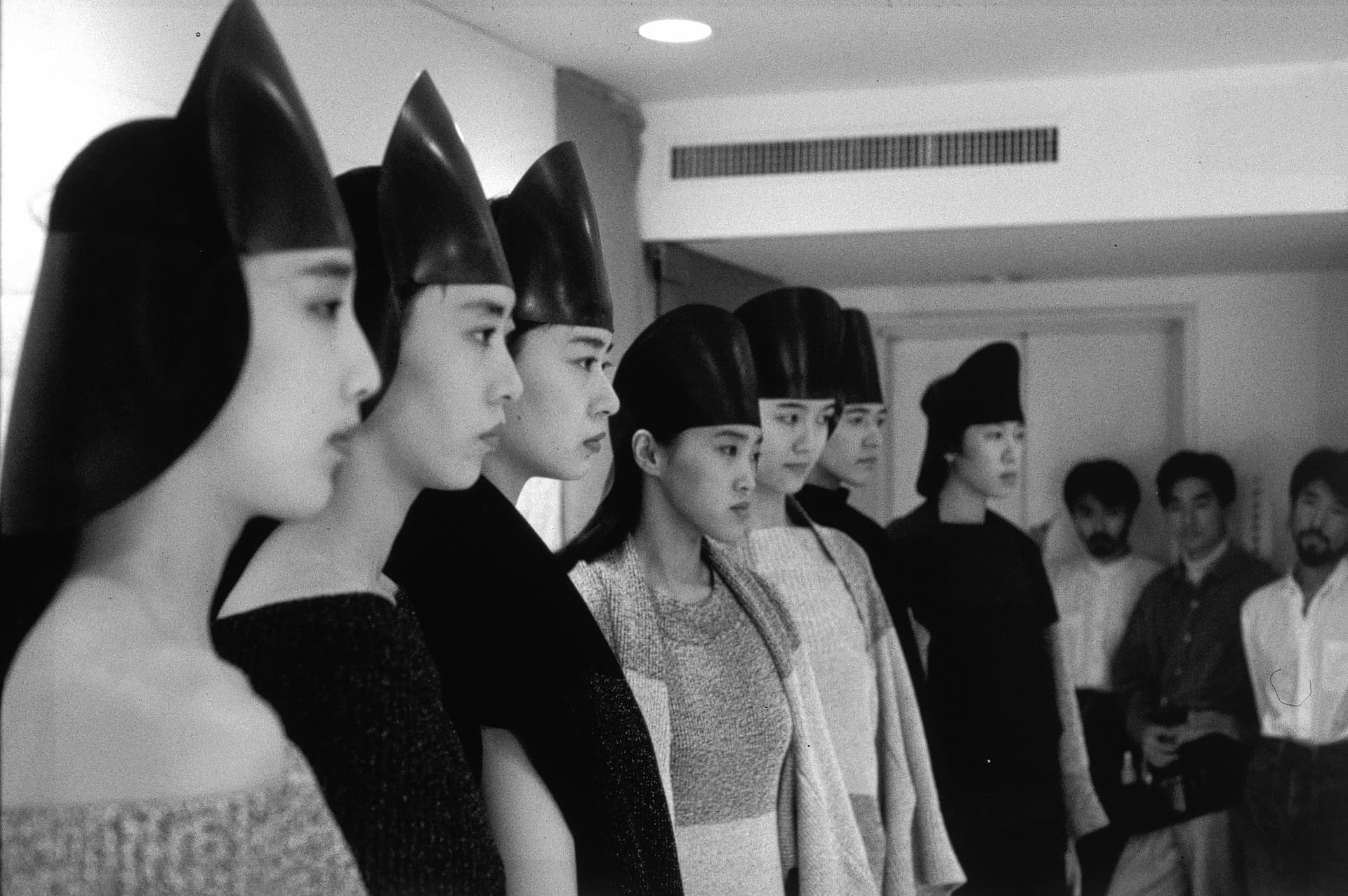 In fashion
Some work clothes need no description: a number like M-65 or 501 is enough to summon up visions of a camo jacket or a denim classic. From the assembly line, the mineshaft or the army training ground, items like these have gone on to win places in museum collections. Designers like Massimo Osti have translated them into clothing-store staples; fashion pioneers like Elsa Schiaparelli have turned them into luxury couture.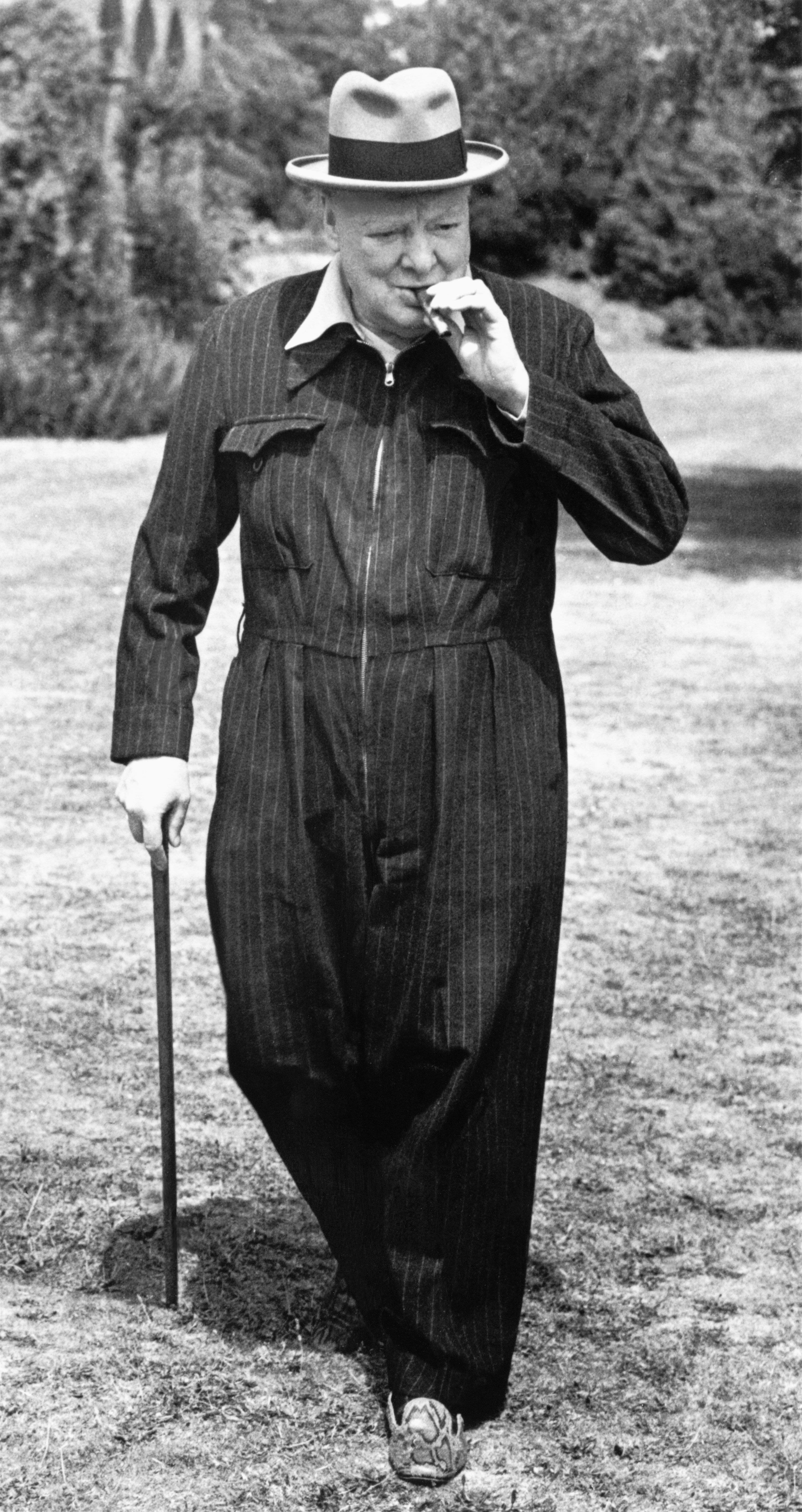 'Political' clothing
Workwear's emphasis on wearability and ease of use has shaped how we dress every day. No longer just a technical aid, it has developed into a social tool. The industrial look and working-class associations characterise the most diverse subcultures. After all, we don't refer to 'blue-collar' jobs for nothing. No wonder that politicians, scientists and artists like to have themselves photographed in workwear to convey certain messages.
Imagination
Art and design have often been inspired by workwear. Functional clothes are usually used as a symbol of solidarity and equality – with designers seeming to use them to speak of the empowerment of the workers and the 'common people'. Uniforms break through class, gender, education and 'race' and connect all people in one single look. But does it also work the other way around? Can fashion design contribute to a dream society? In Workwear, contemporary designers show how they are implementing their ideals through clothing.
Sustainability
A special section in the exhibition is devoted to the relationship between workwear and sustainability. The materials and production processes of the fashion industry are examined. The timelessness of traditional methods and materials is an alternative to the transience of disposable workwear.