Update your living room and your wardrobe for spring with some unique finds! A year after the successful first edition – which featured a series of 'living rooms' full of exceptional design from the home and interiors exhibition Temporary House of Home – the Nieuwe Instituut announces the next Design Fair: on Sunday, 30 April 2023. Once again, the outdoor market under the institute's arcade will offer a wide variety of exclusive design items for every taste and budget. This year, in connection with the Workwear exhibition, a number of fashion stalls join the line-up. You will find objects and clothing from these great designers and labels: Flow Rotterdam, World of Blends, Pakhaus, SAM.PLE, STORE Rotterdam, DIRT, Nen Xavier, Social label and Juki Amsterdam.
30 April 2023 10:00 - 16:00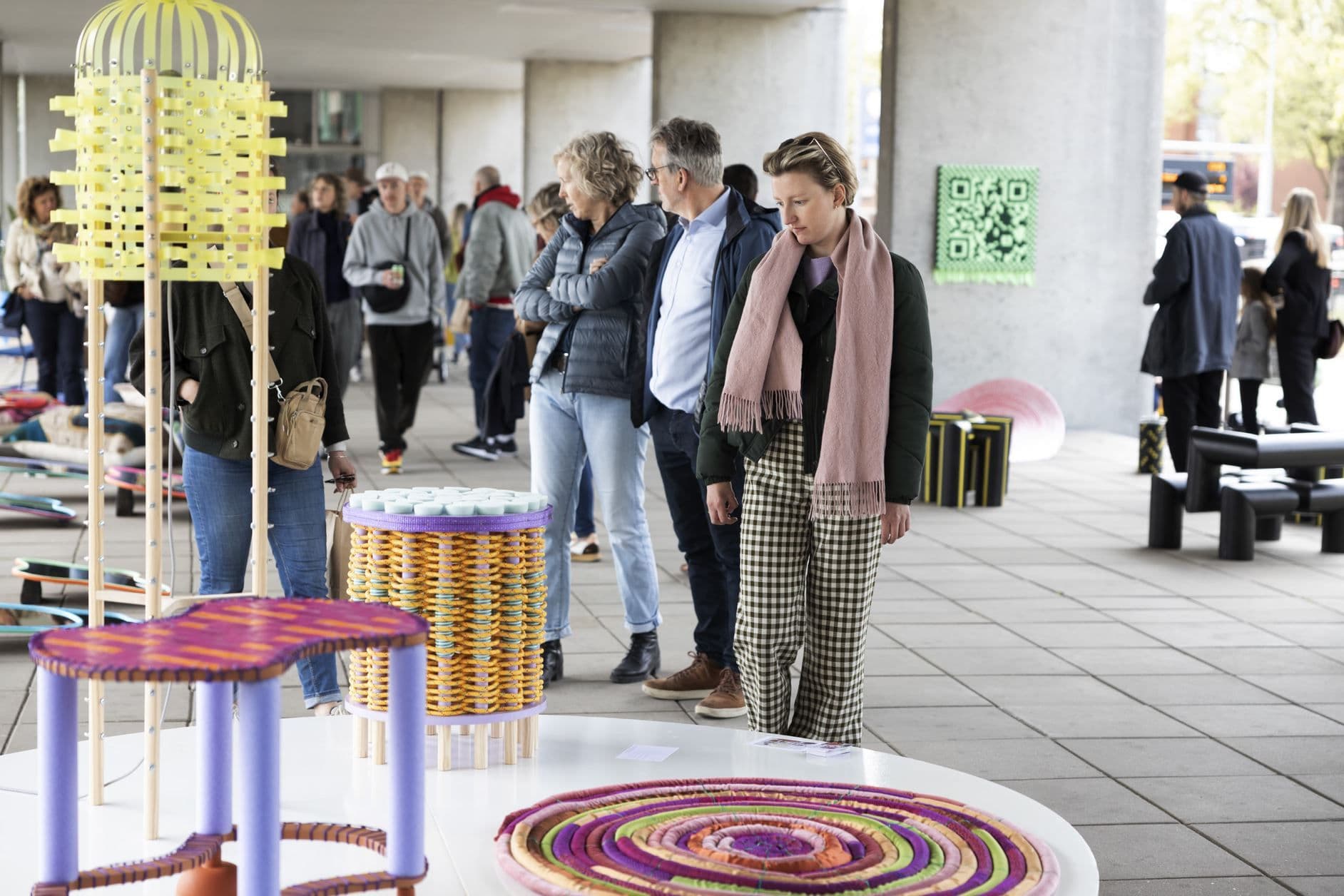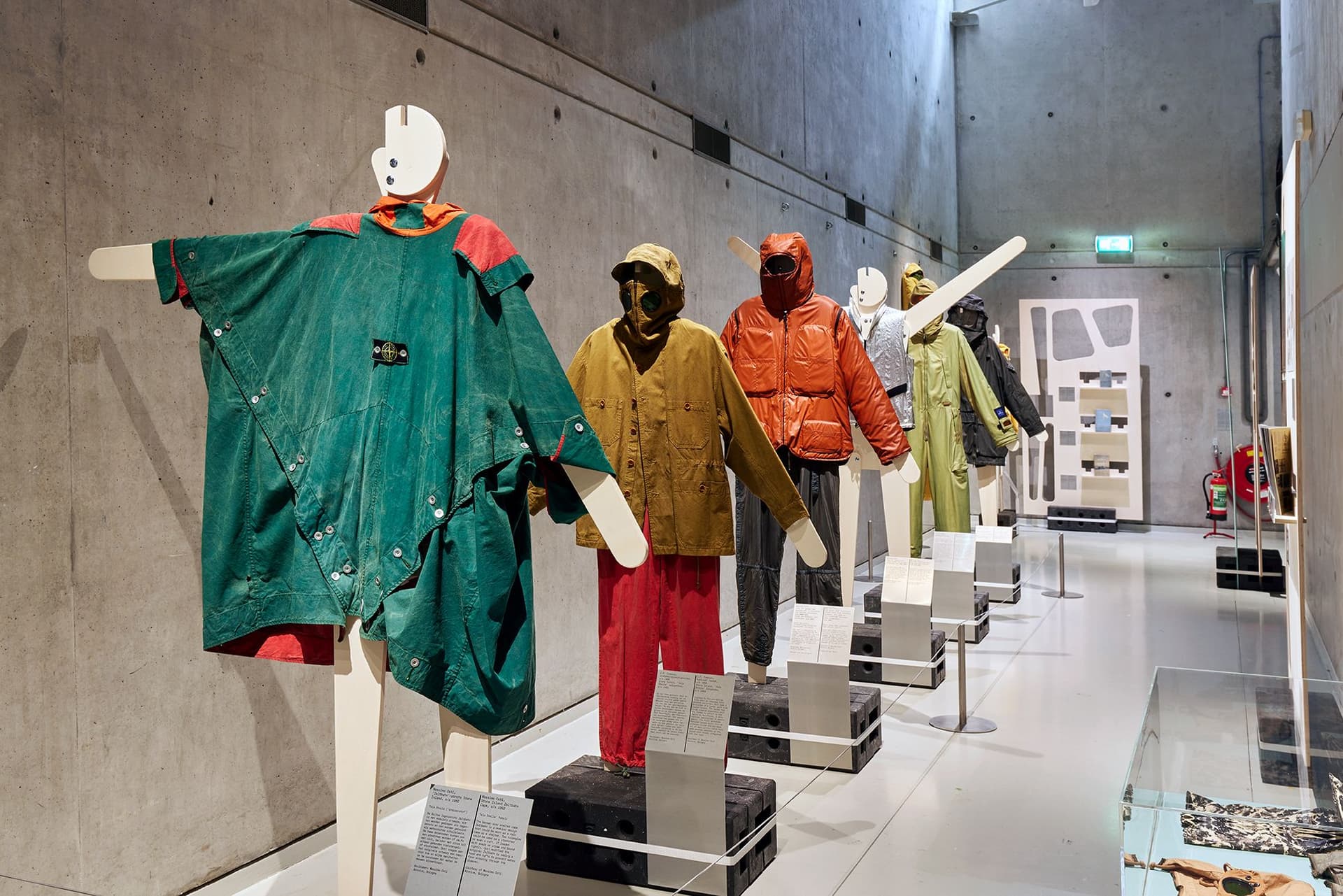 In the Workwear exhibition, on display until 10 September, curator Eldina Begic and the Nieuwe Instituut pay tribute to functional clothing. You will see dozens of vintage classics, current highlights and futuristic experiments from the collections of fashion designers such as Massimo Osti and Nigel Cabourn, artists including Lucy Orta and William Morris, private collections like Sammlung Hoffmann and the G-Star Archive, and museums such as the Rijksmuseum, the Van Abbe Museum and the Smithsonian. Designer Sam Cruden, who has created new work for the exhibition, is also taking part in the Design Fair with her label SAM.PLE.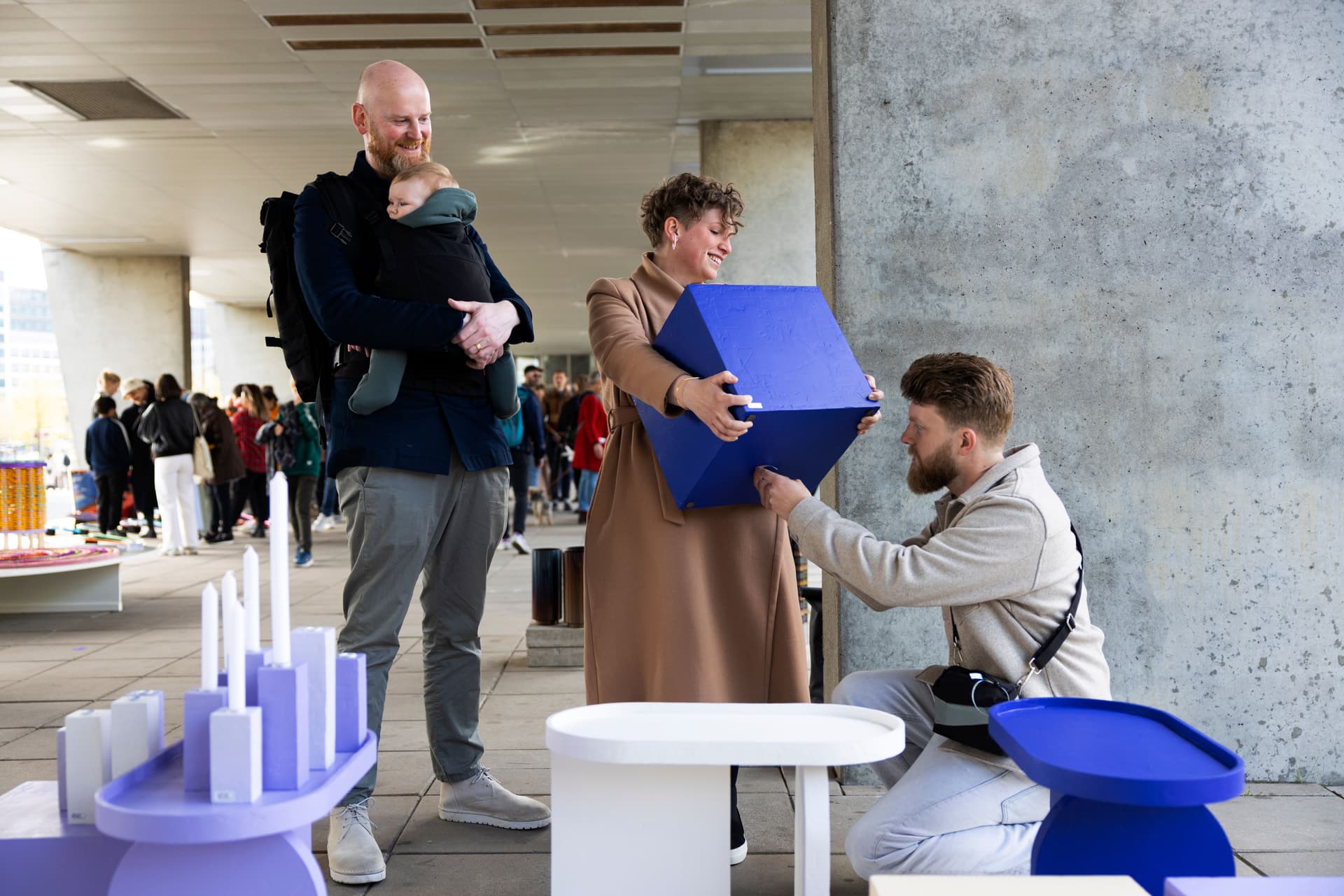 Young Designers
Design collector and curator Berry Dijkstra has carefully compiled a selection of work by a number of young designers for his offering under the arcade, including
Atelier FIG
Chanbyul Park
Daan De Wit
Yuval Harel & Studio Leopold
Elias Van Orshaegen
Emma Knaken
Emmie Massias
Fractall.
Gerard Lukken
Jens van Deursen
Juno Brown
Lorena Rode
Phlox van Oppen
Quin van Etten
Rixt Zeboud
Roy De Regt
Sangmin Oh
Stijn van Aardenne
Studio Kloumi
Studio Rink
Thibeau Scarceriaux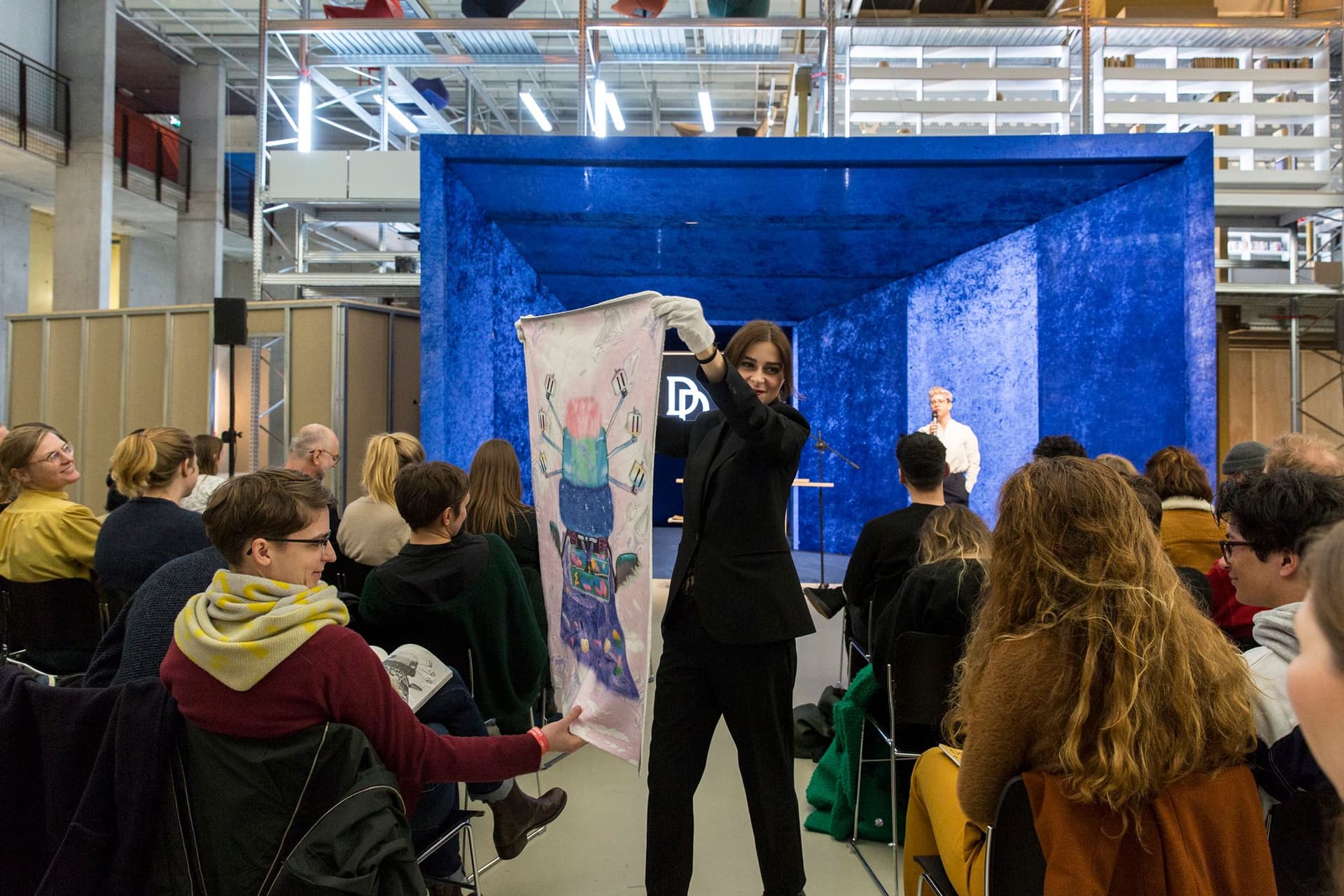 Kill your darlings, schatgraven, duurzaam design en jazz
While the Design Fair is going on in the outdoor area, various other activities will take place inside the institute. For example, the Dead Darlings collective is organising a special auction in the Auditorium. Dead Darlings use their platform to explore the complex relationship between artists, works of art and collectors, based on the pieces which have failed the self-selection test according to the 'kill your darlings' principle. Well- and lesser-known designers offer these pieces anonymously.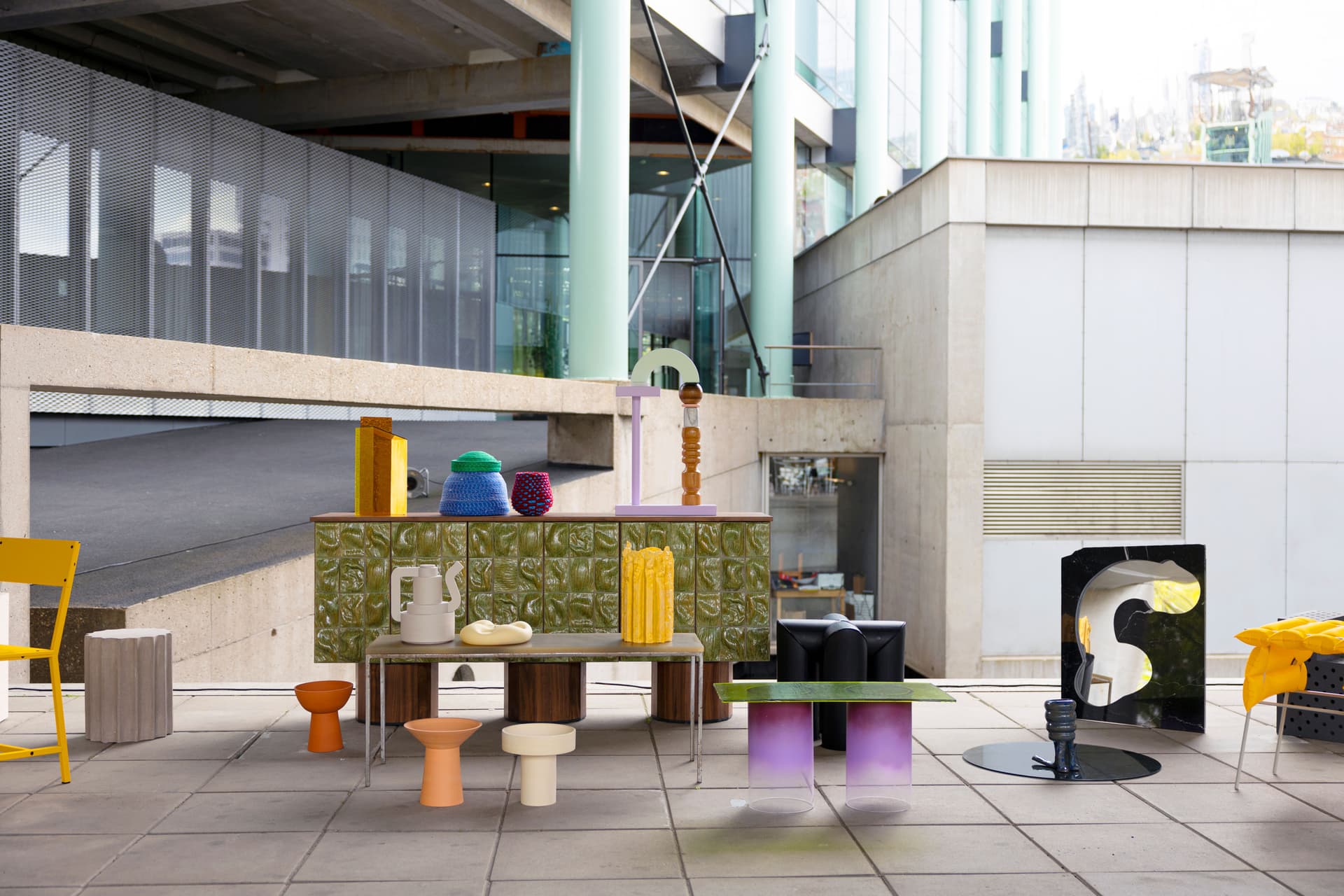 In addition to affordable design, up-and-coming talent and narrowly rejected design objects, historical workwear treasures also step into the spotlight. Denim brand G-star's design director, Leo Velimir Brancovich, brings along some special workwear items from the label's archive of tens of thousands of pieces – some of which have also been loaned for our exhibition. He reveals the distinctive features that make the designs so exceptional.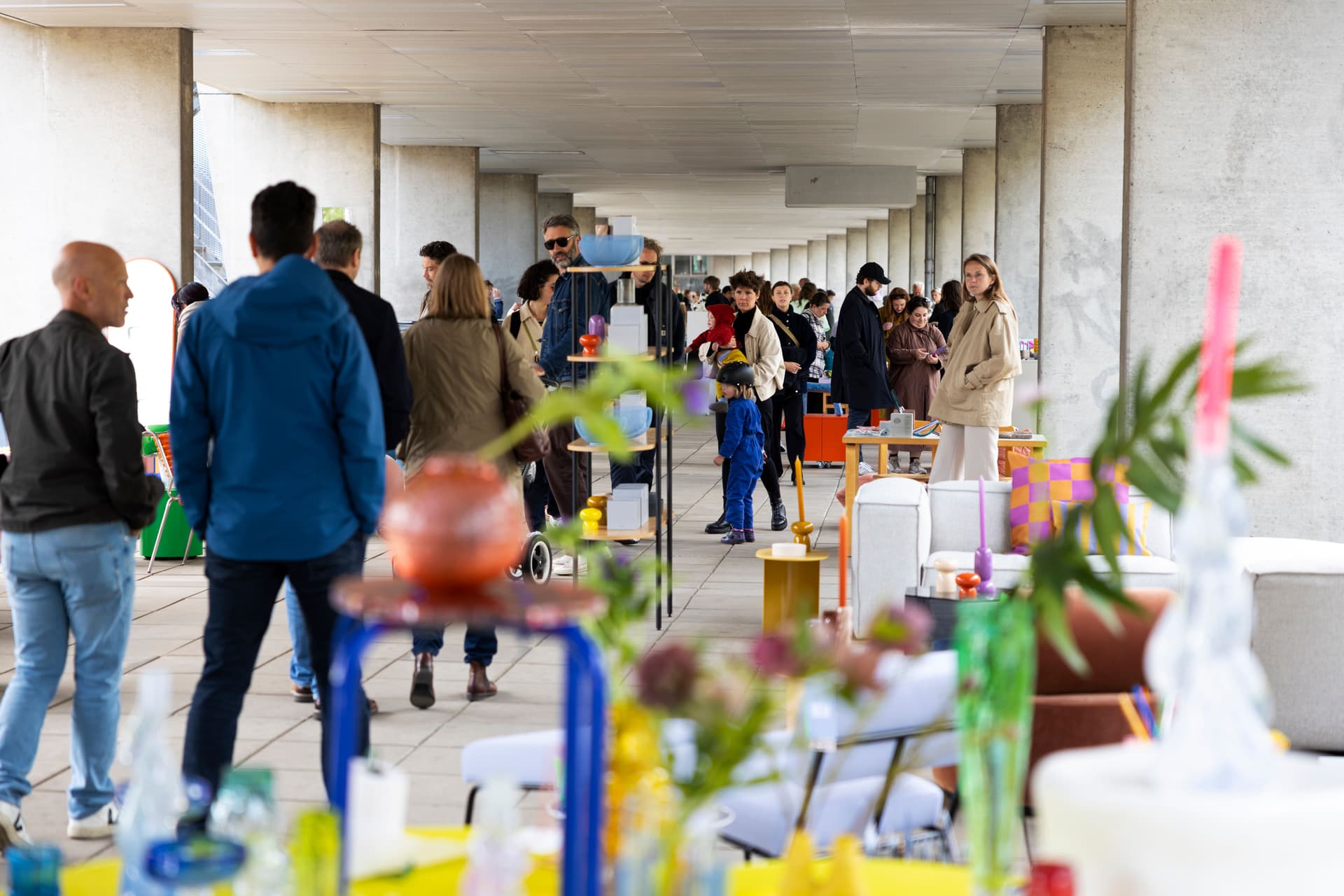 Timeless design and resilient materials make Workwear a great starting point for a conversation about sustainable design. Editor-in-chief Lorraine Dunkley of Dutch interiors magazine Residence, design and travel editor Joline van den Oever and interior stylist Berry Dijkstra will discuss the latest trends in sustainable design.
Finally, on 30 April the design, art and architecture collective STORE will give a workshop in collaboration with a fellow designer from Rotterdam.
Music is provided by the jazz trio NOHMI, led by pianist, arranger, teacher and composer Miran Noh, who has invited Patricia Mancheño on double bass and Auke de Vries on drums to join him for the occasion. Together they play a 'Spring Brizzy Jazz' arrangement.
During the Design Fair, you can find the Nieuwe Café under the arcade, serving snacks and drinks.
Entrance to the Design Fair is free. Normal ticket prices apply if you visit the Workwear exhibition.