The _Temporary Fashion Museum _will also examine some of the terrifying realities of the fashion system. The social and ecological consequences of the clothing industry's global production process will be presented in clear data visualisations.
This dark and mostly invisible underbelly of fashion will be translated into an oppressive aesthetic experience. Fashion Data is curated by fashion historian José Teunissen and designed by Conny Groenewegen in partnership with fashion students. The graphic data visualisations were made by designer Rudy Guedj.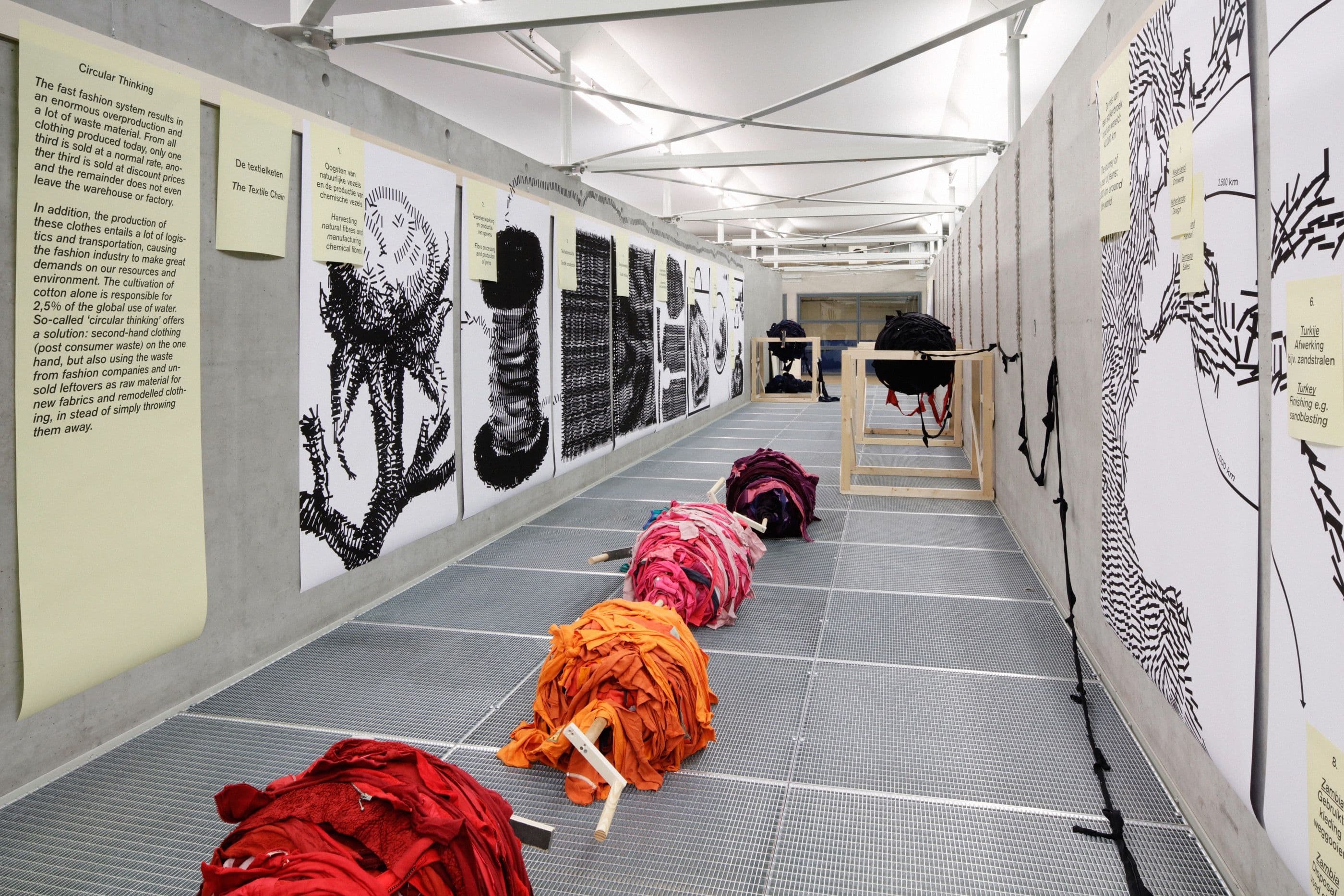 Fashion is always about the new. Each season brings new trends, and the fashion industry preaches that the new is more valuable, because it keeps us 'in line with the times'. Old clothes are deemed 'passé' and get discarded. This way, fashion, more than other discipline, is able to continuously entice our need for consumption.
Fashion Data publication on ISSUU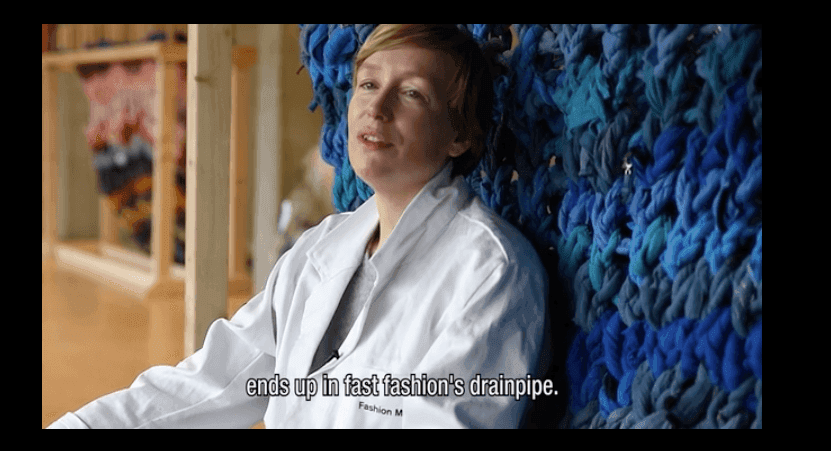 Interview with Conny Groenewegen about her project for the Temporary Fashion Museum. Also to be viewed on ARTtube.
'Fashion Machine' Installation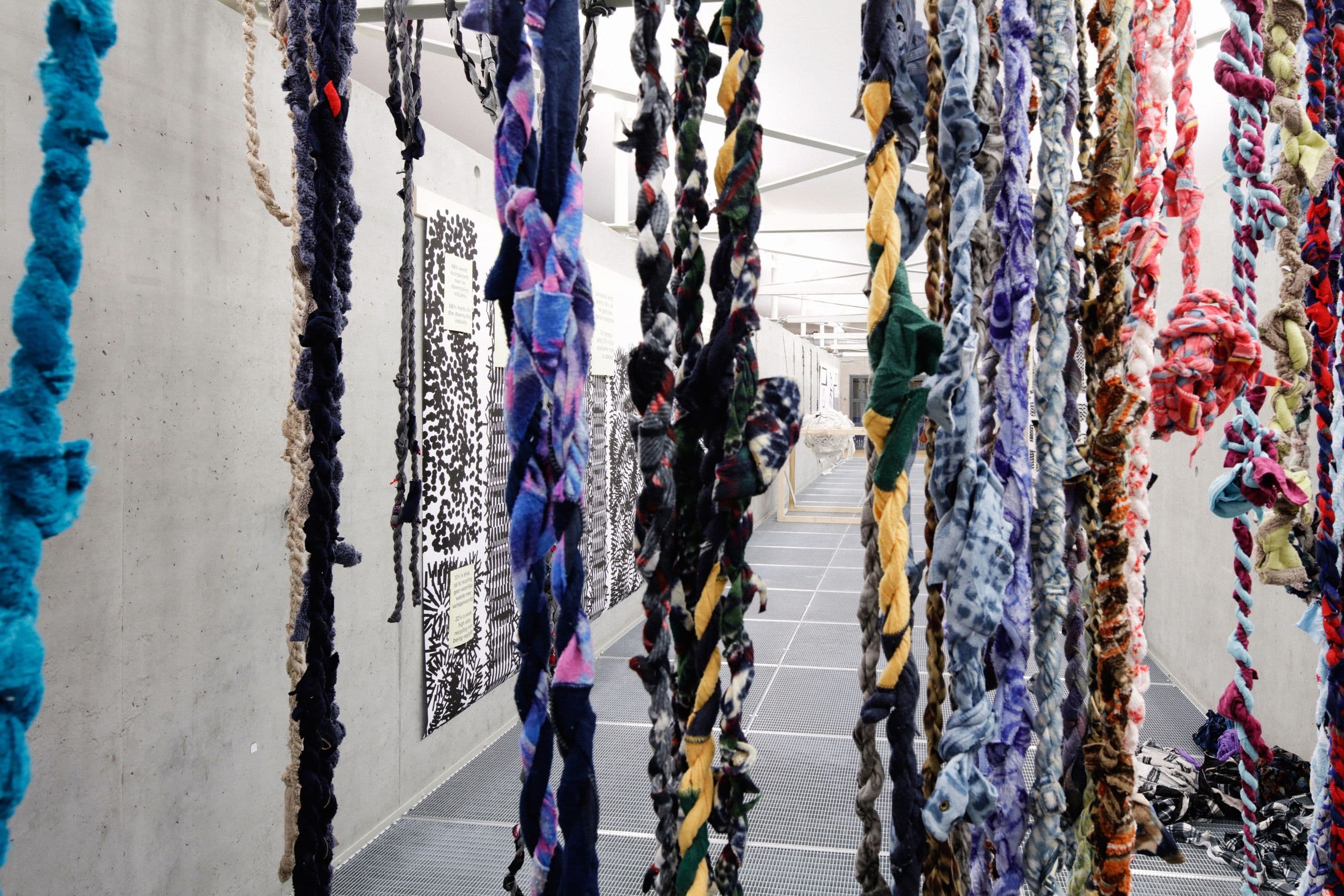 Conny Groenewegen based her spatial intervention for the exhibition Fashion Data on a typical leftover product of the fast fashion industry: the fleece sweater. Originally made from another industrial relic, the PET bottle, the fleece sweater is certainly not the most adventurous fashion item that ends up in the collection bins for used clothing. However, it can be found there in massive amounts and the product is actually hardly suitable for re-sale in thrift stores or the markets of Eastern Europe, Africa and India.
For the installation 'Fashion Machine', countless fleece sweaters were cut up and the polyethylene yarn put on spools again. The exhibition space introduces a kind of sweatshop for the processing of these yarns, which are reworked into flags and mattresses. The installation makes the production mechanism and scale of the fast fashion industry tangible, while the banal material takes on a new shape and an almost activist expression on the spot.