Network Ar
chives Design and Digital Culture
About
Design is all around us. Designers and actors in the field of digital culture have made a significant contribution to our experience and understanding of beauty, convenience, critical thinking and well-being, as well as to the identification and solution of social issues. Therefore, in these rapidly changing times, it is essential to be able to look back on what has been - as well as forward to what is being - conceived, critiqued and designed.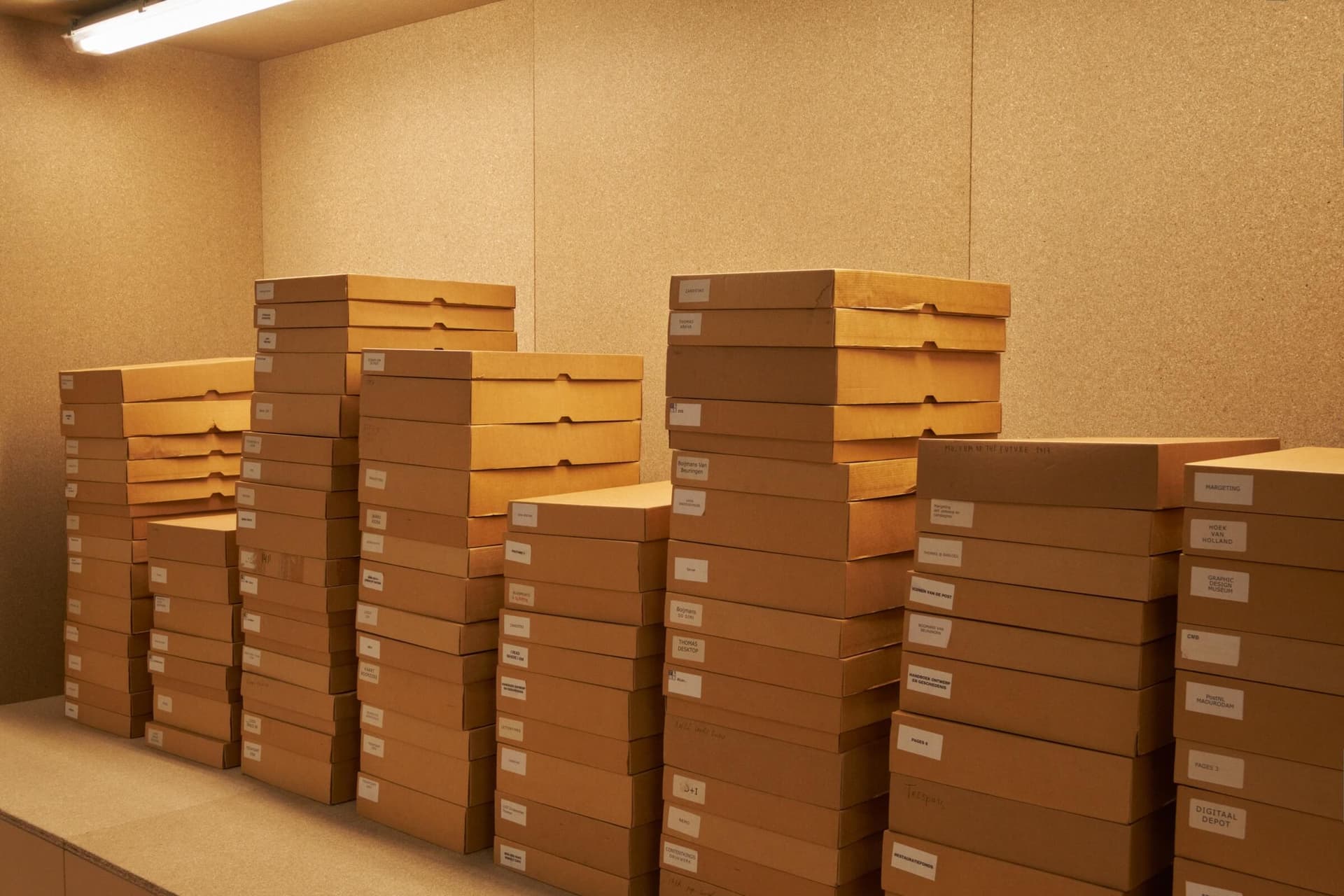 NADD (Network for Archives of Design and Digital Culture) is a partnership that focuses on Dutch design heritage, making visible the relationship between design and social innovation. The network aims to demonstrate that the archiving and development of design and digital cultural heritage is of vital importance to contemporary society.
Why NADD?
Design and digital culture contribute significantly to the way in which ever-changing ideas about Dutch society are expressed. NADD highlights the important heritage of these sectors which must be safeguarded for the future, as well as made accessible to the public in order to contribute to the development of these disciplines. As the physical archives are located around the country, NADD works as a network to combine the strength and knowledge of multiple museum and heritage institutions, educational and cultural organisations, knowledge institutes, makers, designers, governments and other partners, helping to put each individual archive on the map.
NADD's mission
NADD aspires to be an accessible archive of design and digital culture and a dynamic space for knowledge sharing. The mission of the network is to help connect societal innovation and transitional challenges, and to simply inspire. To this end, the current and future heritage of design and digital culture should be visible, usable and sustainable for professionals, researchers, educators and the general public.
What NADD does
Drawing on the individual strengths of its network partners, NADD's working method is to trace, open up, store, reveal, and conduct research into archival material. NADD's motto is therefore: "centralised where necessary, decentralised where possible."
The network is working on three key areas that simultaneously sharpen, complement and inspire each other, explained in more detail below.
Accessibility and usability of archives
Innovative perspectives on Dutch design and digital cultural heritage
Future-resilient heritage.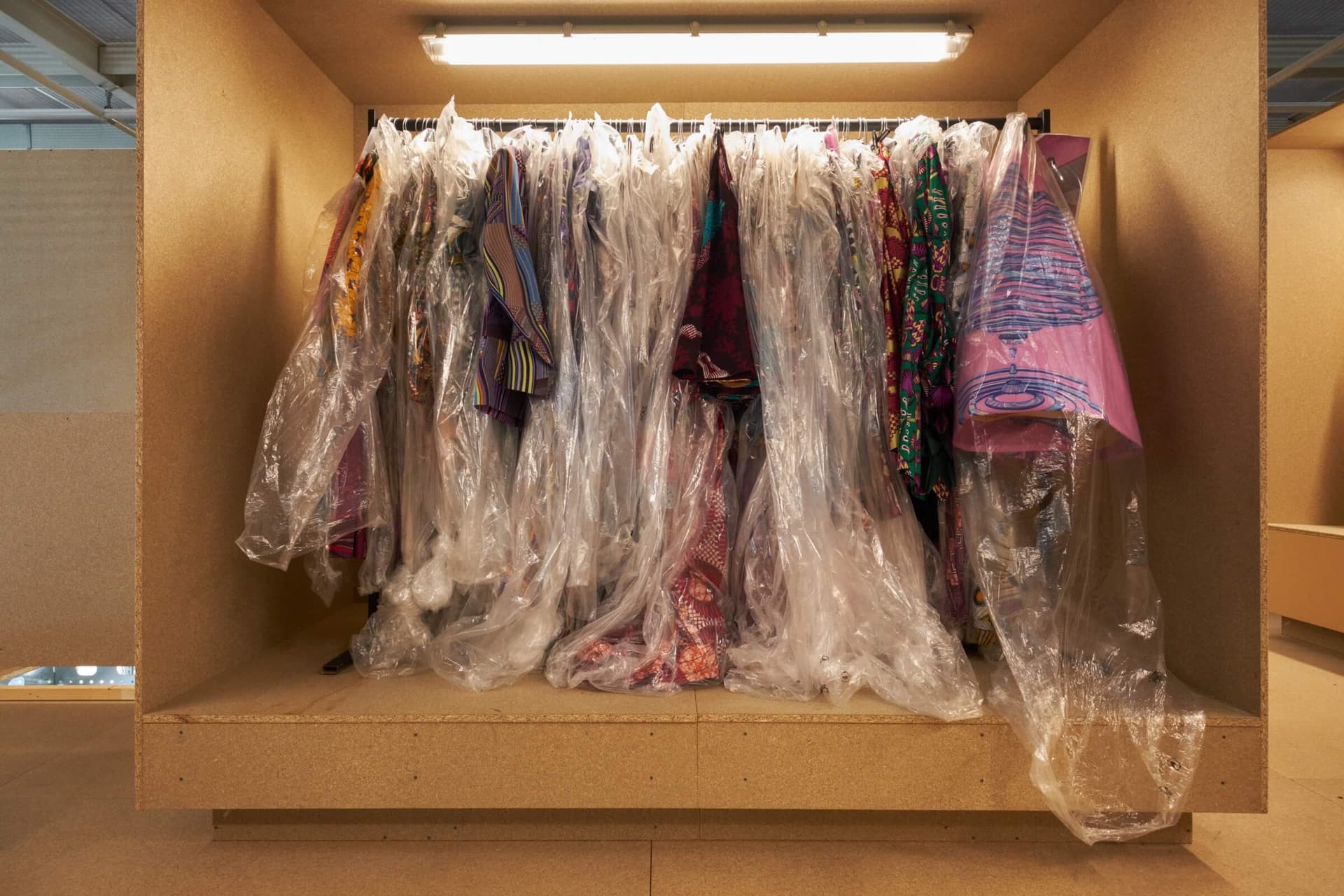 Accessibility and use
The usability of archives is central. NADD's goal is for the archives of Dutch design and digital culture to be accessible to everyone - institutions, makers, designers, theorists, researchers, students, policymakers and a broad public.
NADD connects archives across the Netherlands so that they can be made accessible online and can be enriched with new stories and perspectives. This starts from the individual strengths of the archival partners, connecting their existing knowledge to strengthen their current and future public activities and programmes.
NADD responds to an important shift in archival creation - authored archives are no longer as relevant as those created around social themes. Through a thematic, networked approach, new connections and insights are opened up that are relevant both inside and outside the design world.
Innovative narratives
Partners within the network want to offer new perspectives on the heritage of Dutch design and digital culture, and are therefore actively searching for previously silent voices, archives, perspectives and knowledge.
NADD exposes diverse forms of archives and reveals the choices that have influenced our understanding of design history. Together, we can understand and reinterpret Dutch heritage, highlighting the current "blind spots" in historical narratives.
NADD supports research and public debates that reflect on historiography and representation, offering room for initiatives such as new pilots, presentations on best practices, and debates on the redefinition of the concept of archiving.
NADD will increase the research capacity of all the partners by connecting archives to combine research and expertise, resulting in new and valuable connections, stories, and a possible source for new work, significantly enhancing the value of all the archives.
Future-proof heritage
By working together, NADD makes existing analogue and digital tools, technologies and standards more compatible, and will develop new tools to increase accessibility.
NADD critically monitors "threatened archives" in which important material from the pioneering years of design and digital culture is in danger of becoming unusable or lost. This important knowledge must be made visible before it disappears.
NADD focuses on new technologies for sustainable management and increased accessibility, working with various systems and technologies for future-proofing.
NADD aims to increase awareness of archive creation and will make it easier for creators, organisations and institutions to set up their own company archives.
The Organisation of the Network
The network is based on the individual strengths of the partners and their archives, which gain increased visibility through the network. Stimulating knowledge sharing and creating visibility are important contributions to this. Agility and flexibility are decisive characteristics of the network, which does not operate as a top-down organisation but rather strives for an open structure that can continuously integrate new network partners. Under the motto "centralised where necessary and decentralised where possible", the network has two permanent consultation structures - the Advisory Board and the Programme Council - as well as flexible, temporary Working Groups in which activities and programmes are jointly developed.
The Advisory Board
The Advisory Board provides advice with a view to the network's ambitions. The members use the long lines as a touchstone for the results achieved and at the same time they act as feelers for the outside world. The various members of the Advisory Board share knowledge and insights about the broader context of development, research, visibility and policy surrounding the design heritage. The Advisory Board consists of six members and a chairperson. Members of the Advisory Board are appointed for two years. For the first phase (2021-2024), the members of the Vision Group are taking part in the Advisory Board.
The Advisory Board members are:
Josien Paulides (Het Nieuwe Instituut)
Joris van Ballegooijen (Creative Industries Fund)
Floor van Spaendonck (Bureau Europa)
Maaike Verberk (DEN)
Chantal Keijsper (The Utrecht Archives)
Wayne Modest (Museum voor Wereldculturen)
Annet Dekker (University of Amsterdam)
Gert Staal (Bibliotheek Lek & IJssel)
The Programme Council
The Programme Council consists of representatives from various partners in the network. It is responsible for the conceptualisation of a diverse and lively programme of (public) activities. The proposals are elaborated by the network and realised by one or more partners. The Programme Council connects the various activities, ensures visibility through the network and monitors developments for the longer term. Formats are also being developed for this that can be completed by the network partners themselves in order to make their own contribution to the programme. These programmatic activities have added value for the entire network.
The Programme Council:
● Signals and discusses which activities take place at the various partners and connects them with each other;
● Advises on additional programming by the network;
● Discusses and evaluates the interpretation and development of formats and examples.
The Programme Council members are:
Kirsten Algera (MacGuffin Magazine)
Arie Altena (V2)
Thomas Castro (Stedelijk Museum)
Michel Hommel (Allard Pierson)
Danielle Kuijten (Imagine IC)
Gaby Wijers (LIMA)