In the depths of the Nieuwe Instituut, down industrial metal stairs and between humming servers, there is a new hub for digital culture called -1. Part laboratory, part exhibition space, -1 responds to the urgent need to address critical issues in digital culture, from the rapid advancement of AI and the reemergence of do-it-yourself technology to the inclusion of more diverse and alternative voices in computing.
As such, -1 is a testing ground for intermingling digital culture and its practitioners, participants and audiences. It does so through activities ranging from artist and researcher residencies to modelling workshops and collective thinking sessions, while presenting works-in-process, immersive research documentation, and prototyping projects—alongside the hardware, software and motivations that bring them to life.
-1 is curated by Dr. Ramon Amaro, Senior Researcher for Digital Cultures, Nieuwe Instituut, and researcher Benjamin Earl.
Find out what has been happening at -1:
Nouveau Grand Tour Digital Resident (Collab with Institut français NL)
In collaboration with Institut Français NL, -1 is opening up a new residency as part of the Nouveau Grand Tour. The Nouveau Grand Tour is a research-oriented programme designed for professionalisation of emerging Europeans artists, supported by a network of sixty artistic residencies in France, Italy and the Netherlands. At -1, we are looking forward to welcoming an artist engaged with digital culture to develop a project over a 6 month residency period.
➝

More information
Open Weather workshop
Before -1 had opened its doors to the public, we invited Open-weather to host a workshop in the space with a small group of participants. During the workshop the group built weather satellite ground stations using cheap hardware and open-source software to capture images of the earth through an amateur and feminist perspective. The workshop group formed the first formation of the Feminist Space Agency, a collaborative, earth sensing collective. The results of their activities can be seen down in -1 on our workshop table and screens.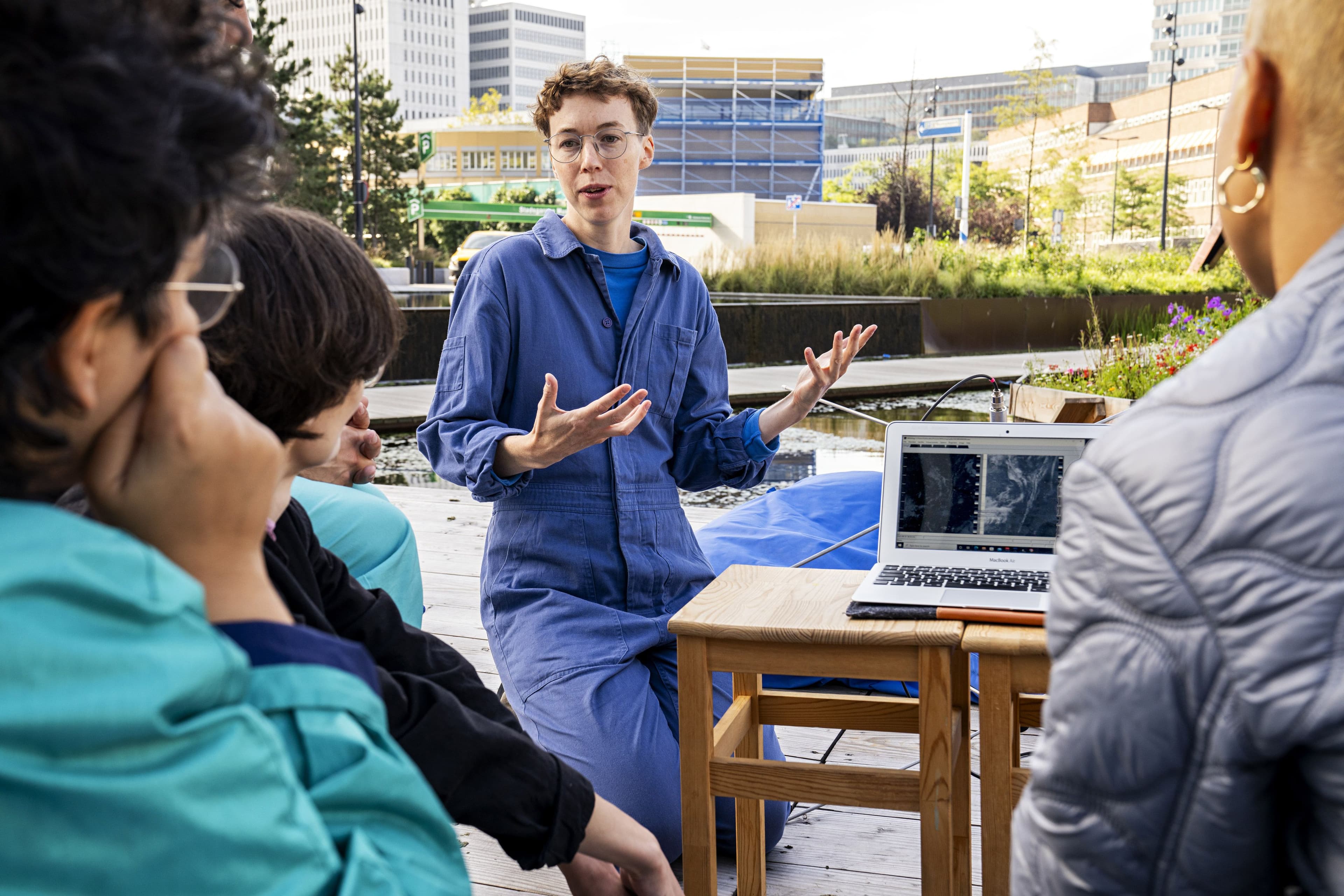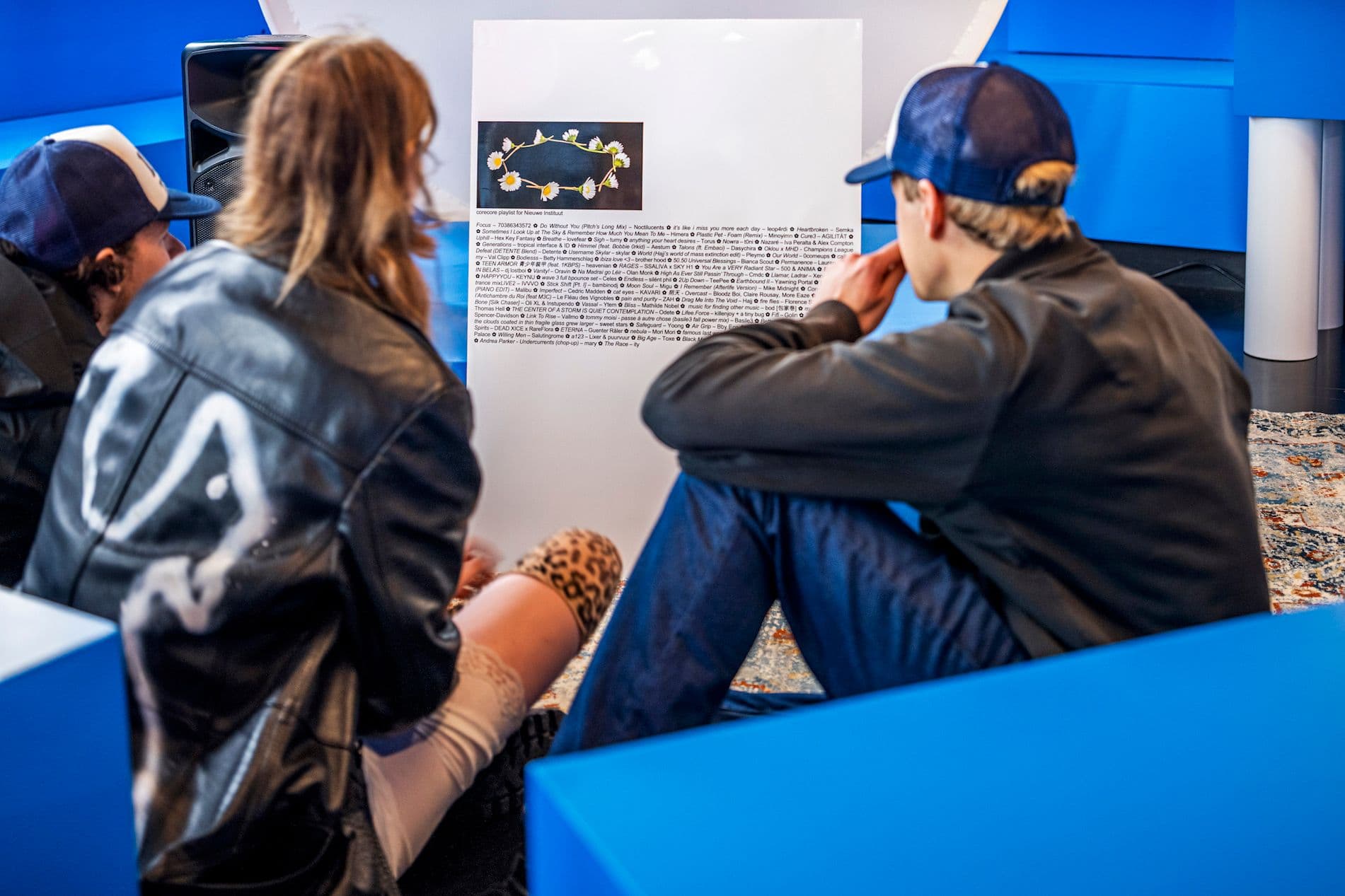 Playlist by corecore
Amsterdam-based music collective have put together a playlist for the opening moments of -1. This playlist is a deep dive into contemporary, internet-spawned micro-genres, scenes and communities. These 4,5 hours of electronic sounds, even though varying in mood and genre, are held together by a nearness to corecore's platform, through locality, collaboration or "vibe".
➝

Read more
Cover photo: Roel Backaert