Rotterdam can be regarded as an archive of knowledge, of which only a fraction is made visible and utilized. There is, however, much more knowledge at hands that can contribute to a city that is better functioning for, and is more closely connected to, all its inhabitants. The New Academy is an initiative of the Nieuwe Instituut in collaboration with Braidotti which aims to make urban transformation an inclusive process that does justice to a multifaceted city like Rotterdam.
Nieuwe Instituut builds on its earlier Neuhaus project of 2019, with its temporary academy for 'more-than-human' knowledge. Now too, the aim is to critically examine the prevalent way of thinking in our society, in which Western people are usually central, as well as how such thinking has guided architecture, urban planning and the whole design field over the past centuries. It is an issue that has occupied designers for some time: due to the ecological and social crises that we as humanity face worldwide, we have to look for alternatives for living, building and consuming that are not at the expense of others or the environment.
For this challenge, the institute is collaborating with philosopher Rosi Braidotti and applying her 'post-human' vision, which connects technology, ecology and socio-economic factors, to the issue of urban development with The New Academy. After all, today's big-city challenges require a kind of knowledge that extends beyond what we are used to. 'Knowledge' is understood in a broad sense: the non-human knowledge of technology, plants, insects, bacteria and viruses, for example, and also the human knowledge that is usually overlooked, such as the everyday knowledge of residents.
With Rotterdam as a testing ground, The New Academy focuses on collecting and sharing this many-sided knowing in an Atlas of Knowledge. Combining studies, discussions and workshops with designers, researchers and residents creates a picture of Rotterdam as a knowledge city -- and at the same time shows how this knowledge contributes to sustainability, inclusiveness and other spatial and social challenges represented by the city, partly in relation to its port.
The ultimate goal is to create a space where knowledge specifically present in the city is collected and shared, in order to be applied to designing a city that is inclusive and represented by many voices. 00000 The New Academy will continue to develop in the coming months with various public activities, including the launch of Braidotti's latest book Posthuman Feminism on May 20th 2022.
For more information, please contact Ellen Zoete, project leader of The New Academy: e.zoete@hetnieuweinstituut.nl.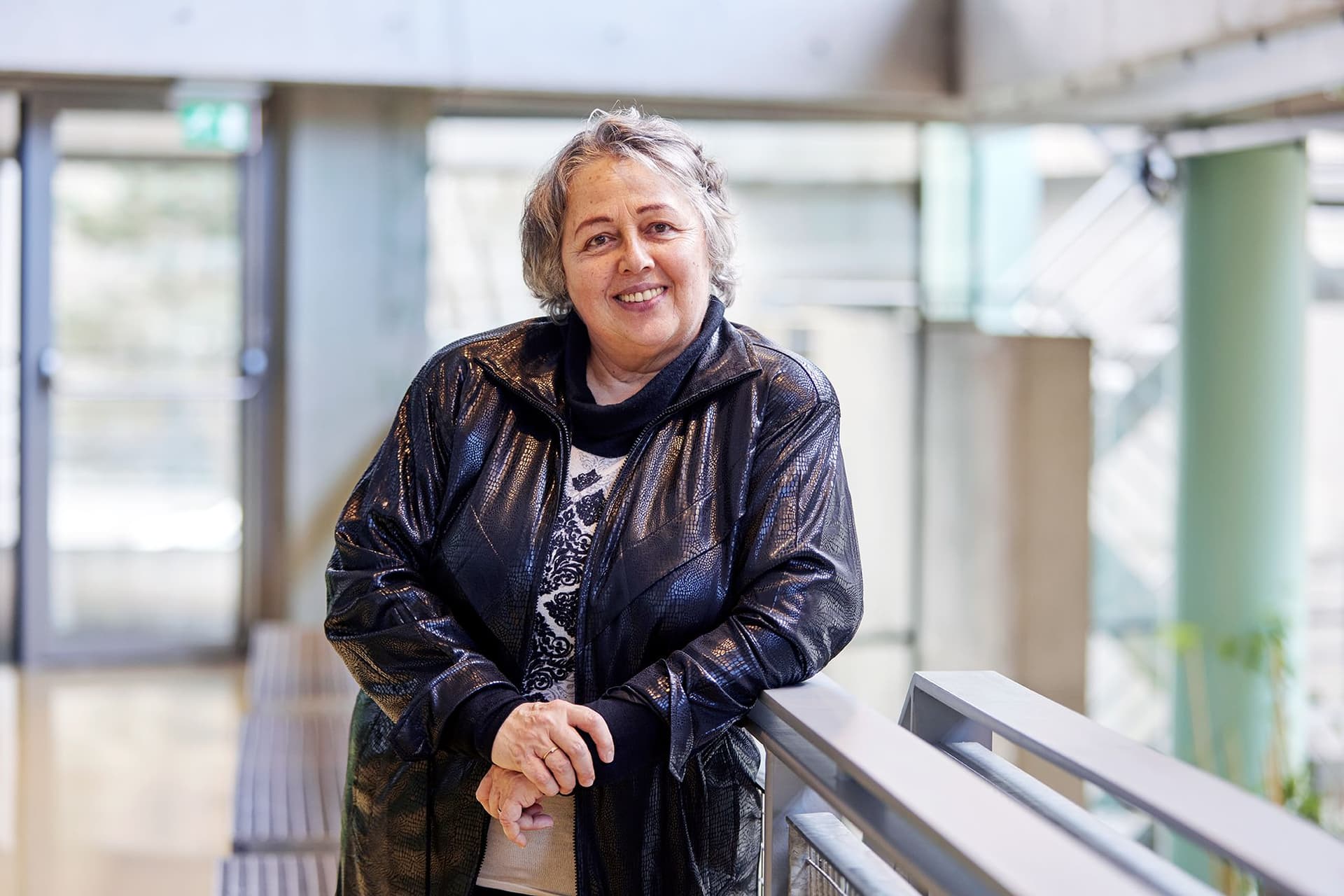 Who is Rosi Braidotti?
Rosi Braidotti is a philosopher and an emeritus professor of Utrecht University. She is a Knight in the Order of the Netherlands Lion and received the Humboldt Research Award for 2021-22. Her most important books include The Posthuman, Posthuman Knowledge, Posthuman Feminism, Nomadic Subjects and Nomadic Theory. Her work has been translated into more than 20 languages. She has collaborated with art museums and design institutions worldwide. Her philosophical ideas have inspired artists and curators, most recently for the 2022 Venice Biennale. Together with the team of the Nieuwe Instituut, she is shaping The New Academy and bringing together various projects by designers, researchers and residents for the Atlas of Knowledge for Rotterdam.