Human researchers and practitioners in the field of bot making and algorithmic culture that featured in the Bot Club.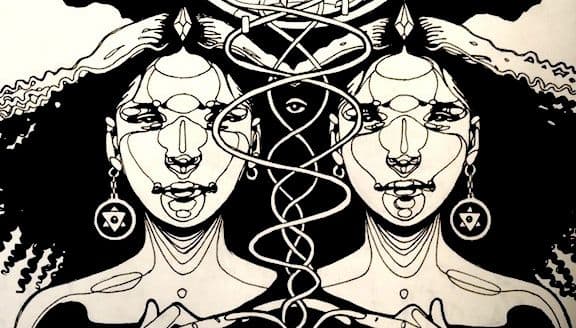 Cristina Cochior
Cristina Cochior is a researcher and bot-custodian working in the Netherlands. With an interest in automation practices, disruption of the interface and peer-to-machine knowledge production, her practice consists of research investigations into knowledge sharing and bureaucratic systems. Having recently graduated from the Piet Zwart Institute in Rotterdam, she is currently examining ecologies of algorithmic workers on digital platforms.
Cochior presented her research on Cluebot NG, the prime anti-vandalism bot in Wikipedia in the Critical Bots Hackathon.
Sarah Eskens
Sarah Eskens is a legal scholar interested in the right to receive information and privacy and data protection rights, in relation to news media and electronic surveillance. She is a PhD candidate at the Institute for Information Law (Instituut voor Informatierecht - IViR) at the University of Amsterdam. Her research focuses on issues in relation to news personalisation and automated recommendation. in particular information rights,, privacy, and data protection aspects of personalised news.
Eskens was a speaker at the Critical Bots Hackathon.
Matthew Plummer-Fernandez
Matthew Plummer-Fernandez is a British-Colombian media artist who explores everyday entanglements with software automation. He shares his research in his well-respected blog algopop. In 2014 he received an Award of Distinction at Ars Electronica. He also curated the exhibition The Art of Bots at Somerset House in London.
At Bot Club 1: Bot Culture Matthew Plummer-Fernandez provided an insight into bot culture and its context by presenting some of his own work and bots by other makers.
Anne Helmond
Anne Helmond is assistant professor of new media and digital culture at the University of Amsterdam. She is a member of the Digital Methods Initiative research collective, where she focuses on the infrastructure of social media platforms and apps. In her dissertation 'The Web as Platform: Data Flows in Social Media', Anne developed the notion of 'platformization' to understand the dual logic of social media platforms' extension into the rest of the web and, simultaneously, their drive to make external web data platform ready'.
Anne Helmond was a speaker at Bot Club 2: Critical Bots.
Darius Kazemi
Internet artist and computer programmer Darius Kazemi is an important figure in the bot-making world, with an expansive list of often playful and subversive bot projects in his body of work. Kazemi is also co-founder of the creative technology cooperative Feel Train.
Darius Kazemi gave a Masterclass on Art Bots at the 2017 FIBER Festival, at the invitation of FIBER and Het Nieuwe Insitituut.
Julian Oliver
Julian Oliver is a media artist and co-author of the Critical Engineering Manifesto. Oliver's perspective is formed by his consistent open-source code practice, giving him a technologically independent position not steered by off-the-shelf hardware and software. He regularly gives workshops and masterclasses in software art, data forensics, creative hacking, computer networking and counter-surveillance.
Julian Oliver was speaker at Bot Club 2: Critical Bots, as well as the Critical Bots Hackathon.
Henrique Nascimento and Erik Vlemmix
Henrique Nascimento and Erik Vlemmix's research shows how the deployment of new technologies leads to the creation of new labour conditions in which existing jobs are not replaced by new kinds of labour. Their work surveys new ways to define our existence beyond the definitions generated by work.
During Bot Club 1: Bot Culture the collaborative work of Nascimento and Vlemmix was used as an example of critical bots.