Designers in the Archive: Bonne R
eijn on Mien Ruys
What hidden stories from designers of the past are inspiring designers today? In this podcast Emily Wijns from Nieuwe Instituut's Collection department explores the archive with fashion designer Bonne Reijn. Her colleagues have recently started wearing the new jackets designed specially by Bonne for them to wear in the depot. In that same archive, Bonne and Emily take a look at work by his famous great-aunt Mien Ruys, a well-known Dutch landscape architect and garden designer.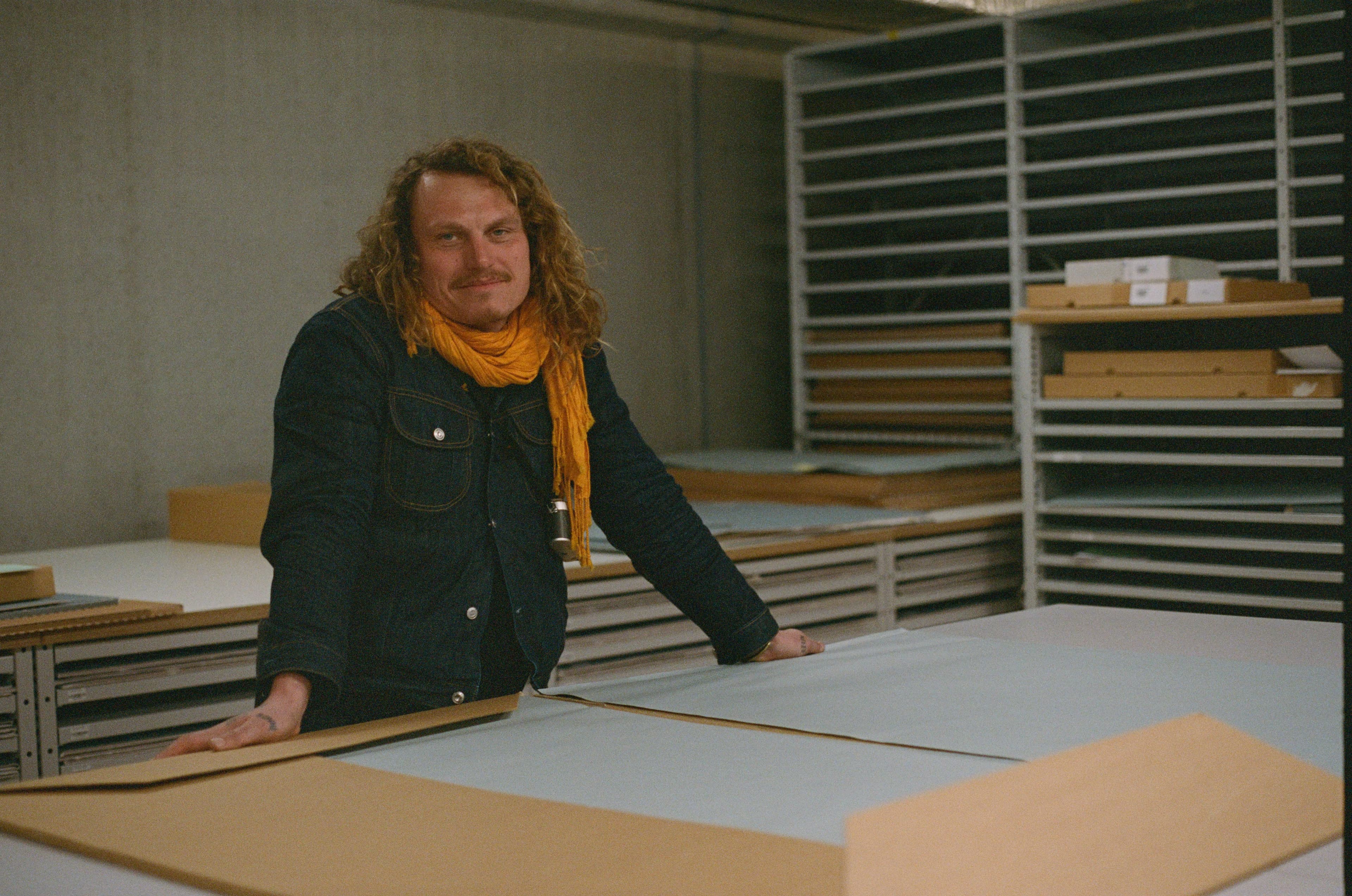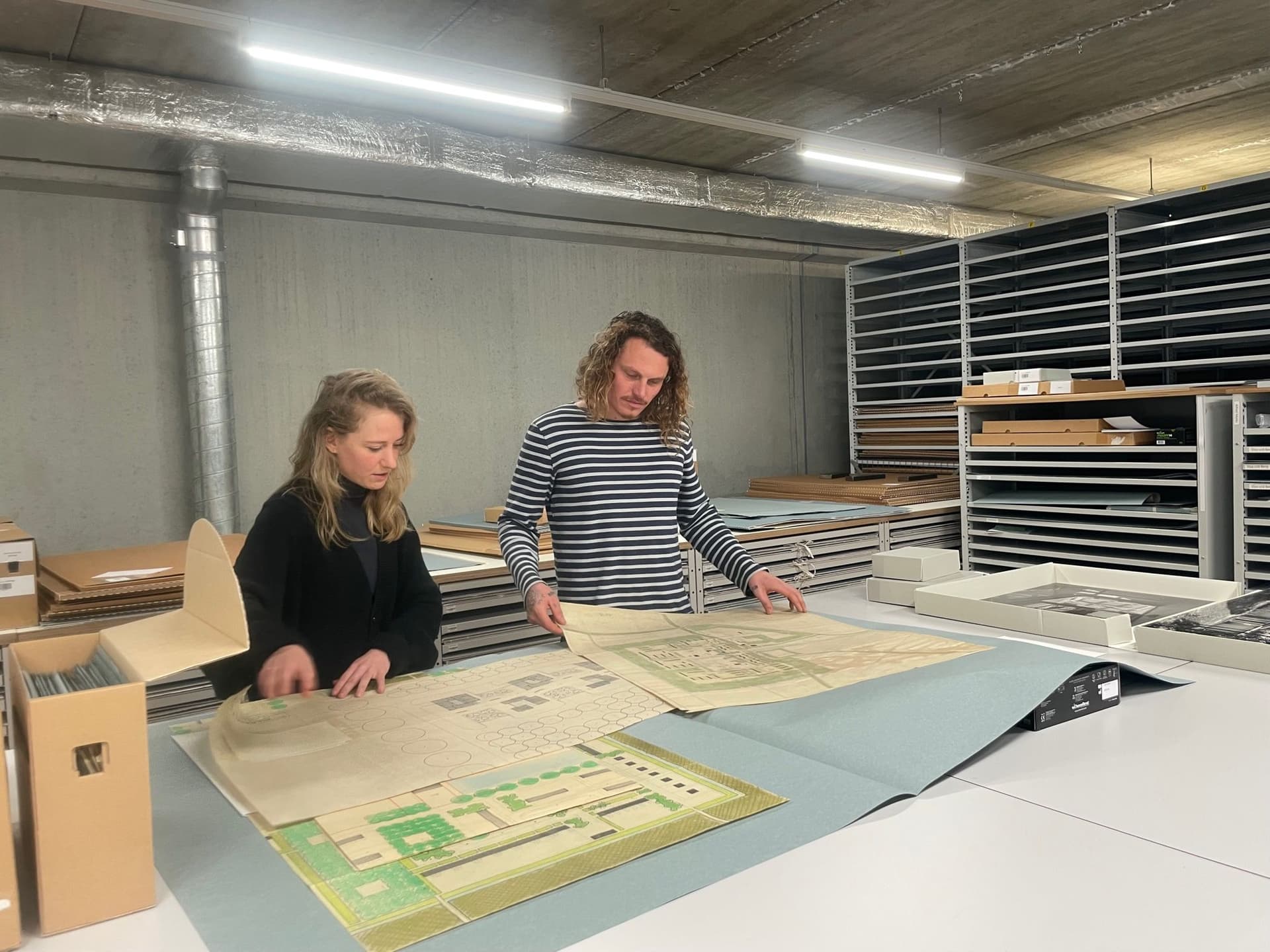 Designer in the archive: Bonne Reijn on Mien Ruys
Designer Bonne Reijn is founder of the fashion label Bonne Suits that aims to cater to all bodies, ages and genders. Emily Wijns works as a collections manager at Nieuwe Instituut. Exploring the archive building together, they make some great finds. Bonne: "Apart from the significance of this for our cultural heritage, it's wonderful that a place like this exists where they keep this 'evidence' of the stories that I have heard since childhood about our aunt, how special she was and what a feminist she was."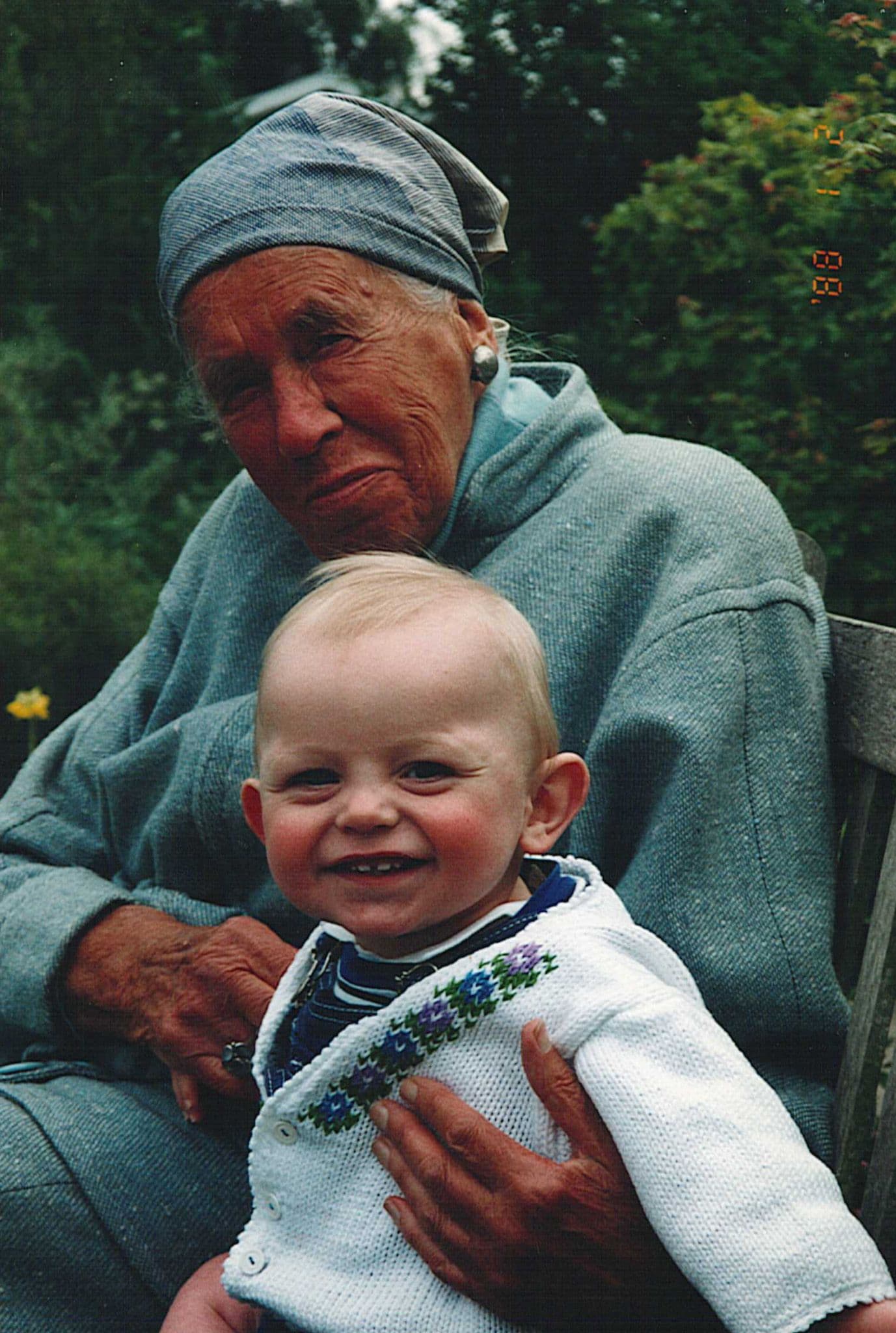 Mien Ruys
Nieuwe Instituut's collection contains various garden designs by Mien Ruys. The majority of her legacy can be found in the Unversity of Wageningen's Special Collections library, but, because she collaborated with so many other architects, her work can be found in the archives of fellow architects that are kept at Nieuwe Instituut.
Mien Ruys was a world-famous Dutch landscape architect and garden designer. She is seen as a pioneer of modern garden design and worked, as one of the first female designers in the male-dominated world of landscape design, with many famous artists and designers, including Rietveld. Ruys liked to work with clear lines: rectangles, squares and so on. She was one of the first garden designers in the country to make serious work of smaller city gardens.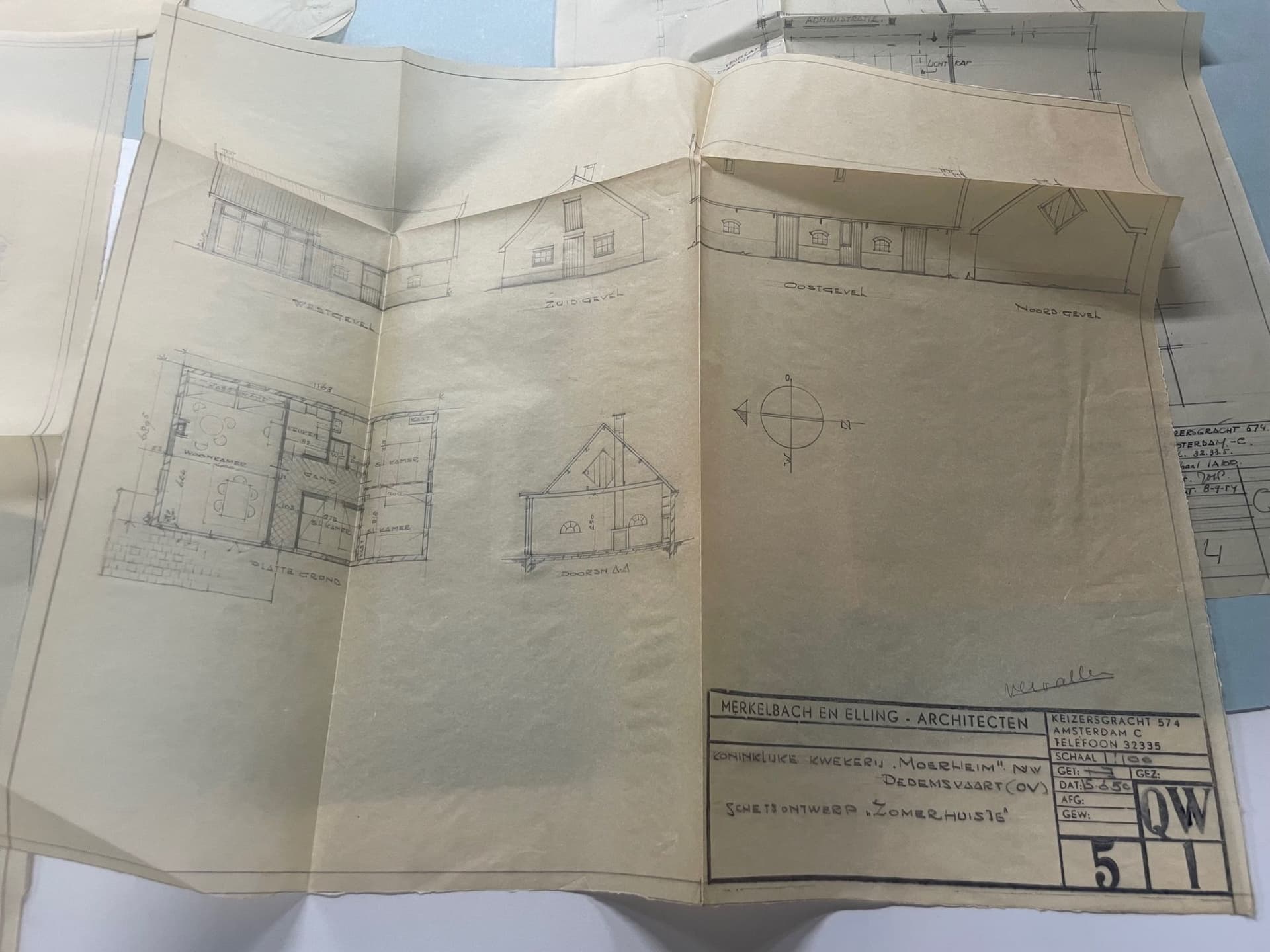 Moerheim
Mien Ruys began her long and influential career working for the family business, Moerheim nursery in Dedemsvaart, established in 1888 by Reijn's great-grandfather and name's sake Bonne Ruys. It was here that Bonne Reijn would visit her regularly until about the age of seven, in the period when his mother was Mien's carer. They would spend their summers living at the nursery. Reijn recollects: "the colours and smells of that period in the gardens" very well, "but Mien, too. I was in awe of this very old, fragile woman, not really aware of her fame and achievements (as a designer)."
As they study the items from the collection, Emily and Bonne also look at designs by architects Merkelbach & Karsten, who designed the summer house and later nursery office for grandfather Bonne Ruys, currently serving as a visitors centre and showroom for the gardens. Behind the summer house are the test plots where Mien Ruys would experiment with plants and designs that would later inspire the development of the kind of garden that many people would recognise as a home garden. "When I was a little boy I thought it was very cool that visitors would come and walk around my playground all day long."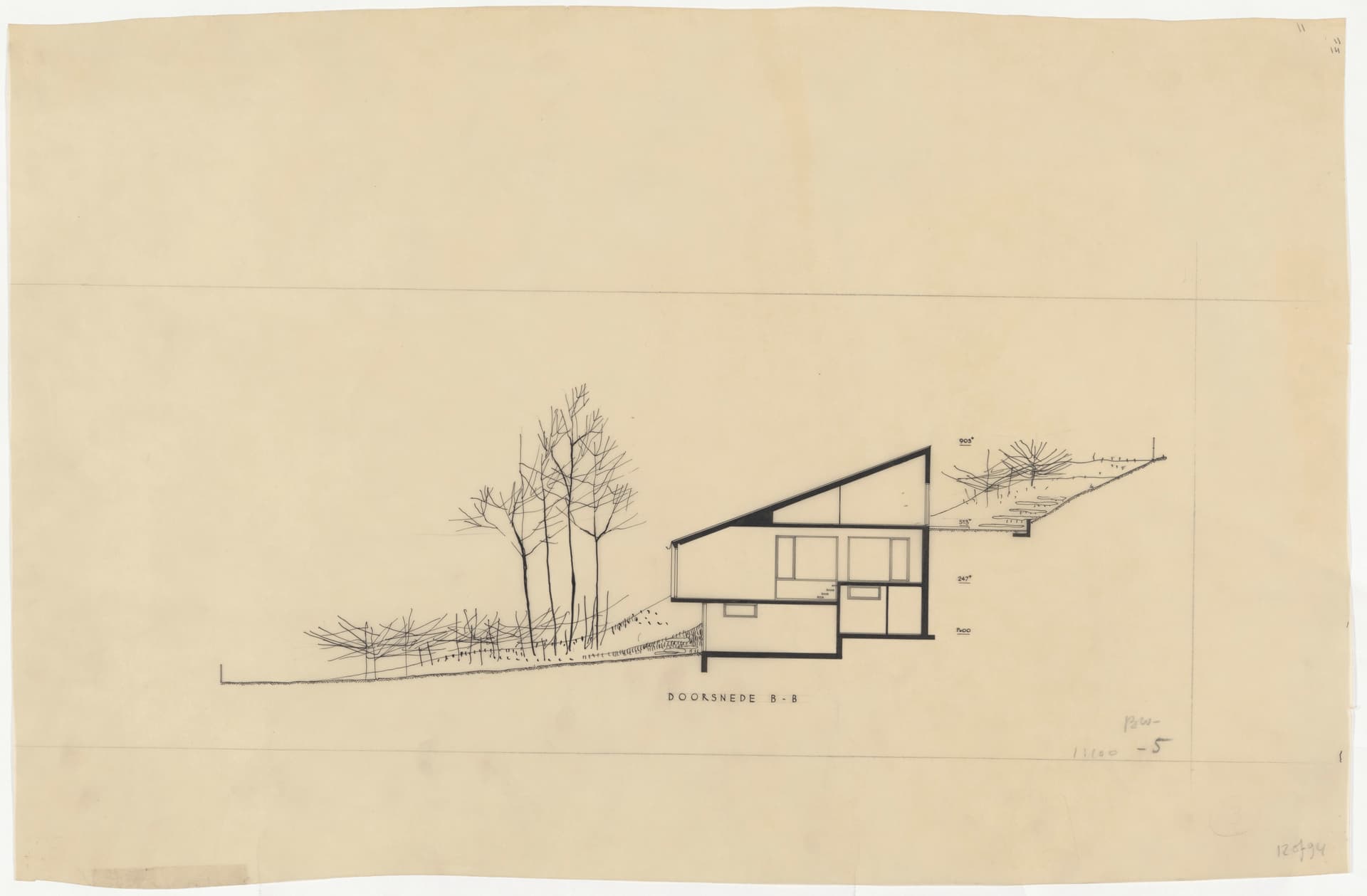 'Bielzen Mien'
'Bielzen Mien' was a well-known term for the use of gravel tiles and railway sleepers in garden design, that was particularly popular in the 1970s. The first project where she used sleepers was the garden at Villa Holt. Architect Gerard Holt had had a beautiful, simple and sleek house built, but it made him feel like the dunes were closing in on him and would knock him backwards. Mien Ruys was called in to help do something about that.
In the podcast, Bonne Reijn and Emily Wijns listen to an excerpt from the NPS radio programme 'Een leven lang, radioportretten van oudere kunstenaars & wetenschappers'. In the 16 October 1987 broadcast, Ruys told compiler Trees Verberne how she came up with the idea of using sleepers during that project. The radio interview is a notable example of audio recordings in the collection - they are pretty rare.
The radio retrospective reveals that Ruys herself was not unhappy with the later success of her invention: "Then everyone started imitating me. They made the most horrible things! They filled up every front garden, every residential area with sleepers, in the most hideous way. I have to watch it with a sense of hopelessness and am, of course, powerless. I can't patent it, or ban it, it's an idea. Too bad."
'Detrimental amateurism'
An unusual find is a copy of an angry letter Mien Ruys sent in 1954 to the then Technische Hogeschool in Delft. She announced that she was quitting her job as a teacher of garden art because she no longer wanted to contribute to the perpetuation of "detrimental amateurism". As long as garden design was seen by the architecture faculty only as a capstone, afterthought or embellishment, rather than an integral part of architecture and urban planning, Ruys could not reconcile her position with her own vision of garden architecture. She concludes the letter with a self-conceived alternative curriculum that would indeed prepare architecture students properly to work in, for and with 'greenery'.
"She's just scolding them!" laughs Bonne. "It is SO important to preserve things like this, because it proves that someone seventy years ago was very fair and intellectual about these kinds of issues and was right!"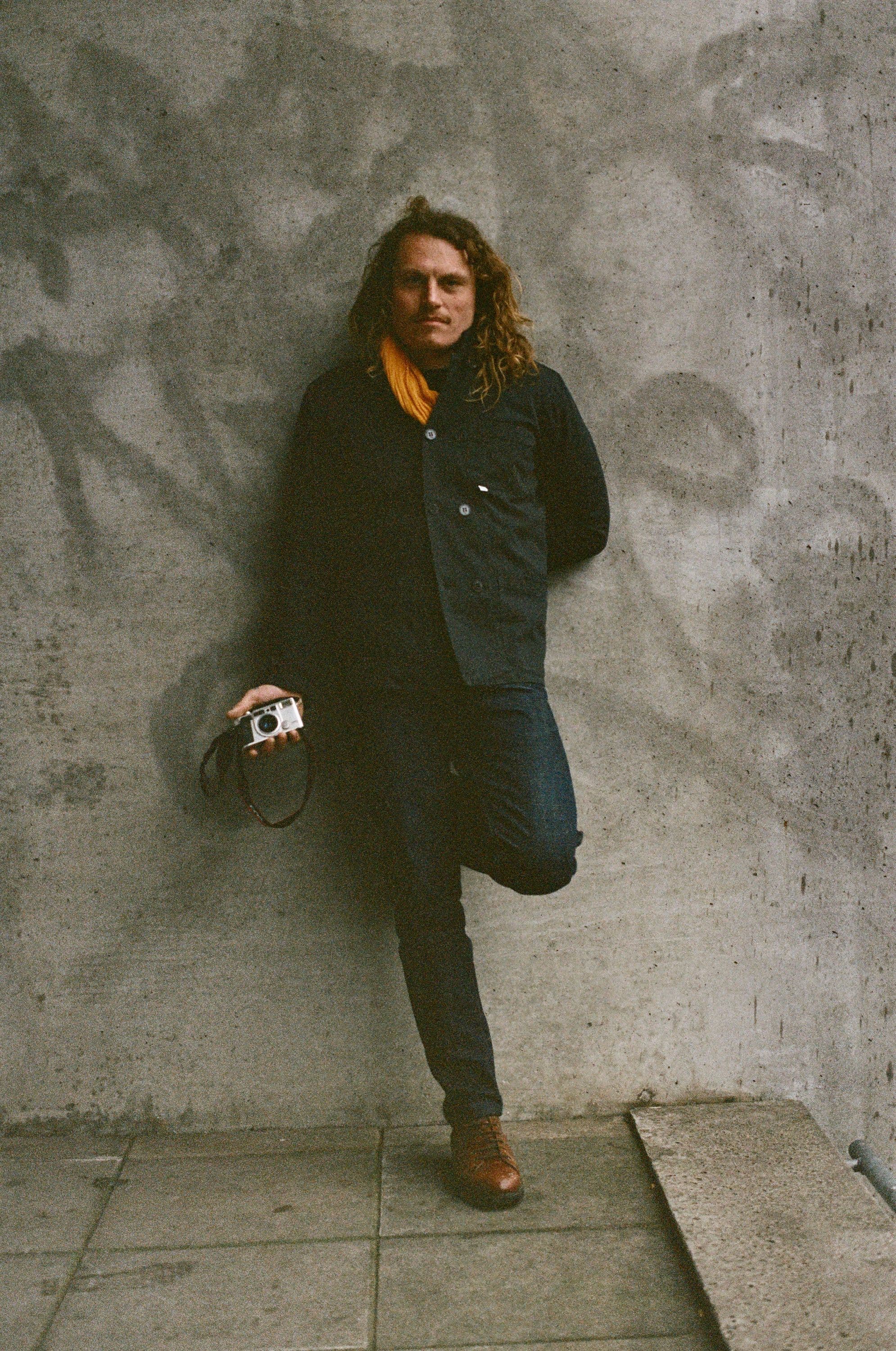 Bonne Reijn on archives
"When people pass away, they leave things behind that ensure you still keep a connection with them," Reijn says of his own relationship with archives. For example, he shares how the inspiration for his brand's logo came directly from his mother's personal archive: it's based on a painting of the first pair of Staphorster clogs he wore out at the nursery. "A place like the New Institute is also a kind of collective psyche that allows us to remain part of the past and keep drawing from it," he concludes.
Further reading, watching and walking?
Podcast maker Babette Rijkhoff concludes the episode with an invitation. "Have a look at Mien Ruys' collection pieces yourself. Or pieces by Gerrit Rietveld, Berlage, or an item from one of the 700 other archives and collections. Drop by the New Institute or view part of the collection online. And if you'd like to visit the gardens of Mien Ruys you can do so between 1 April and 31 October."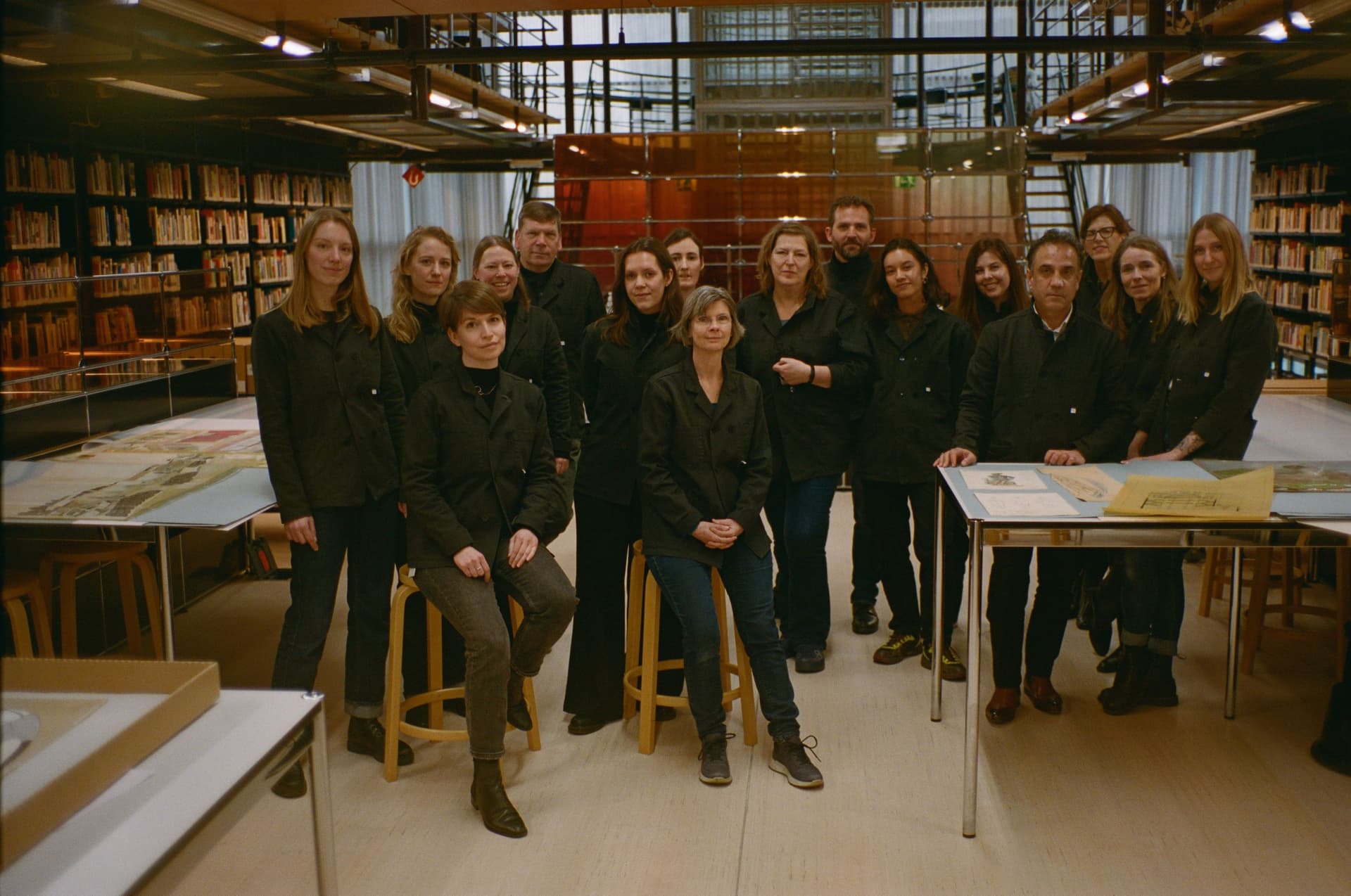 Bonne Suits x Nieuwe Instituut
At the beginning of the podcast, Bonne Reijn says: "We've tried to make the uniform part of the street scene again. The second step is the return to institutions, as workwear."
As part of the exhibition Workwear, the New Institute has asked designer and stylist Reijn (Bonne Suits) to translate his famous poor man's or workman's suit into a special jacket for employees of the institute's Collection Department. Read more about Bonne Suits' special collection coat on the page about this collaboration.