Water Cities
Rotterdam. By Kunlé Adeyemi
12 May 2023 - 11 November 2023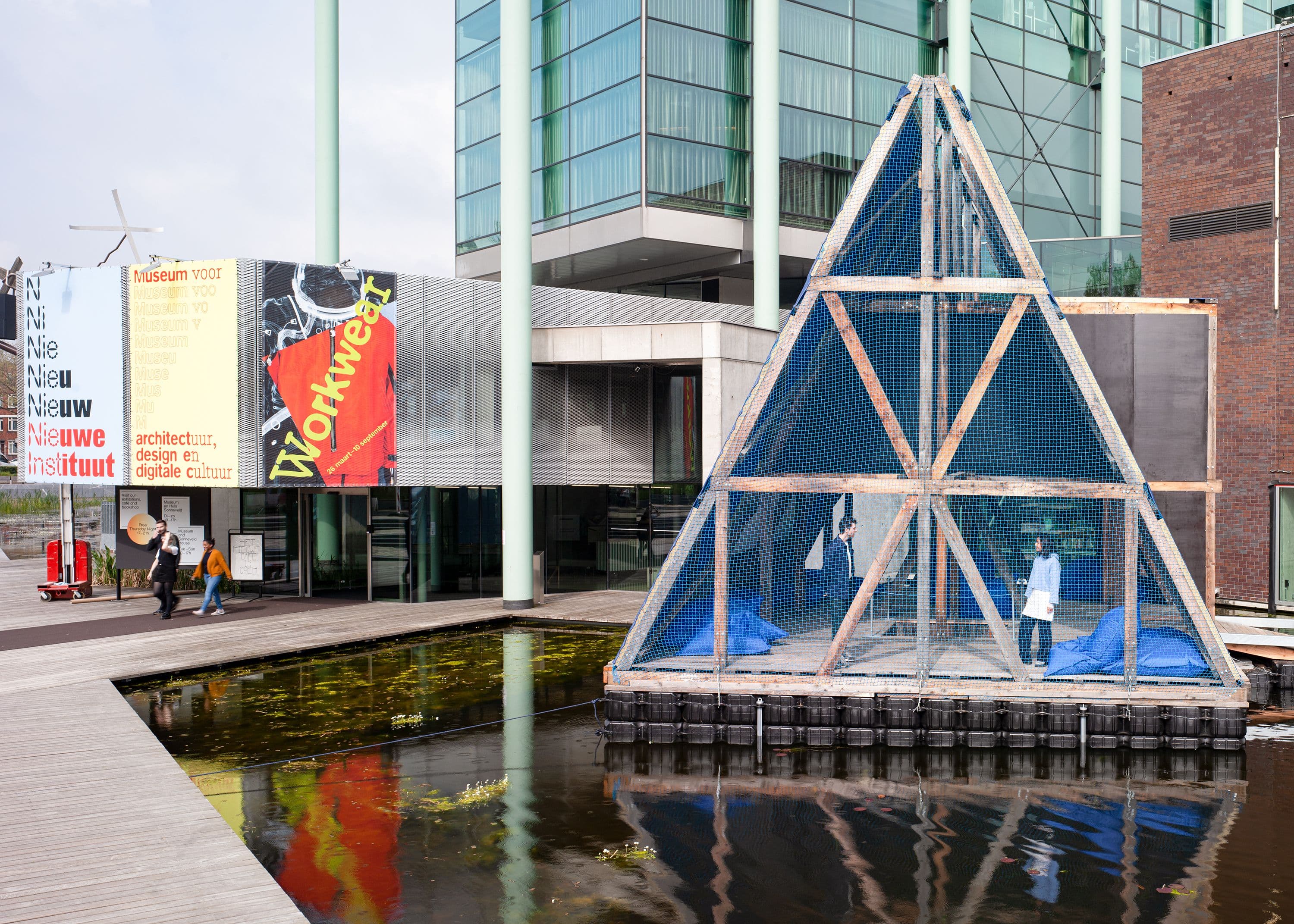 From 14 May 2023, visit Water Cities Rotterdam. By Kunlé Adeyemi, a collaboration between the Nieuwe Instituut in Rotterdam and architect Kunlé Adeyemi's Amsterdam-based firm NLÉ, providing a platform for the diverse ways designers respond locally to the global climate problem. Adeyemi has been researching the effects of rapid urbanisation combined with rising water levels in African cities for more than a decade. Based on this, he developed MFS IIR - Water Cities Rotterdam, an installation of floating pavilions bringing his ideas to the ponds of the Nieuwe Instituut. The parallel exhibition with historical and current examples of possibilities for living and designing on – and with – water, includes work by Studio Makkink & Bey, Shertise Solano and pieces from the National Collection for Architecture and Urban Planning.
Kunlé Adeyemi | NLÉ
Rising sea levels pose an acute threat to life in wetlands, coast lines and cities, from Rotterdam to Lagos, the Philippines to Bonaire. It is prompting architects, designers and artists around the world to turn this urgency into innovation.
Nigerian-born Kunlé Adeyemi's Amsterdam-based firm NLÉ has been researching the relationship between water and cities, rising sea levels, and housing shortages for 10 years. Adeyemi looks at African water cities where lightning-fast urbanisation and rising water levels lead to both major challenges and innovative solutions. Based on this, he has developed a floating building system that was previously shown as a prototype in Lagos and won the Silver Lion at the 2016 Venice Biennale. Now, the MFS IIR - Water Cities Rotterdam pavilions are in the Netherlands for the first time, floating in the ponds at the Nieuwe Instituut.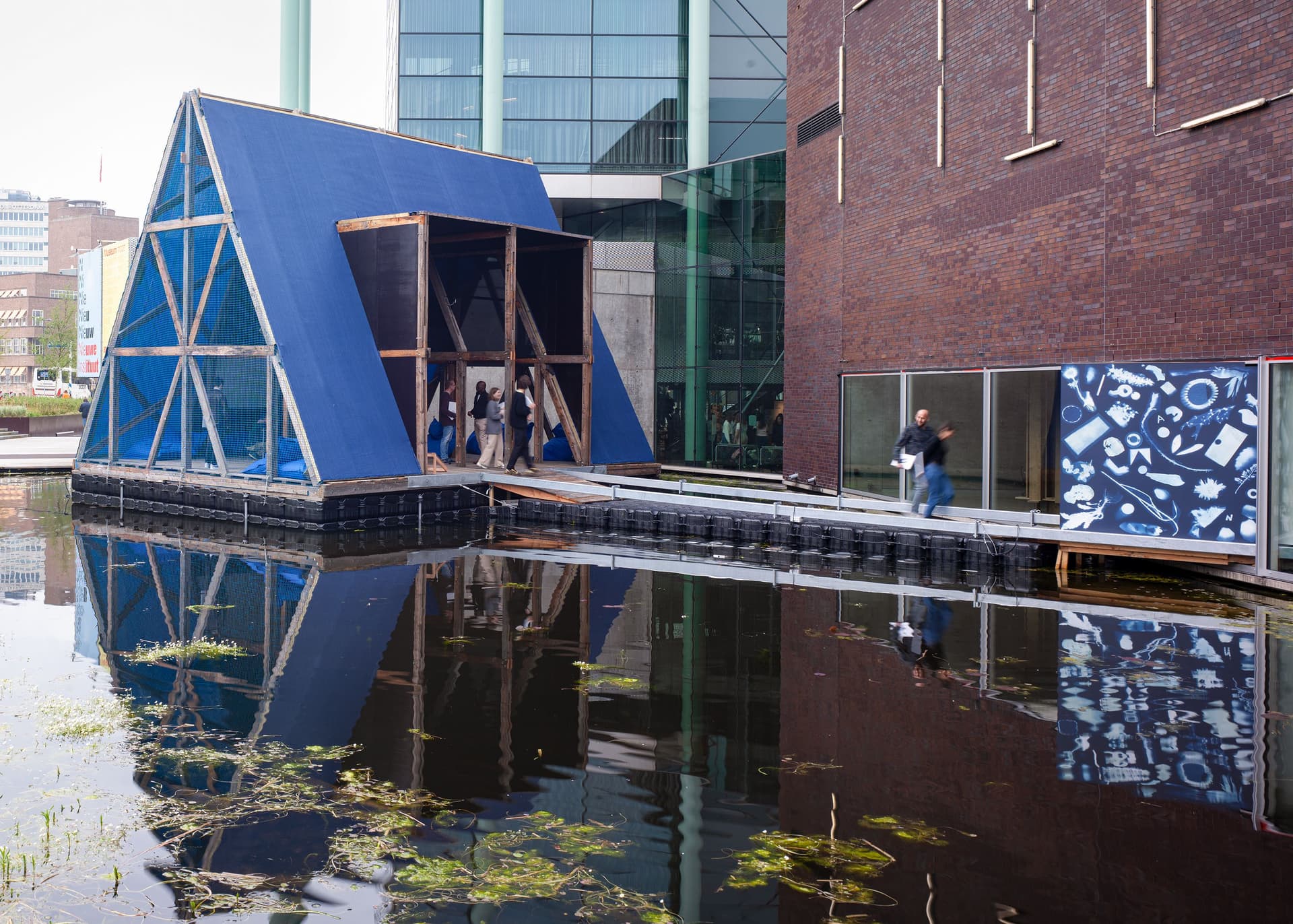 In collaboration with landscape architect and artist Thijs de Zeeuw, an intervention on the normally unseen underside – or 'fifth facade' – of the floating structure enhances the biodiversity of the ponds. 'Nature optimist' De Zeeuw also helps us look from the perspective of the fish, while design studio Opperclaes have created the graphic artwork that clads the pavilions, together with Rotterdam youth community platform STORE.
From the collection: buildings on water
The parallel exhibition inside the institute features examples of buildings on water in the National Collection for Dutch Architecture and Urban Planning, from floating bike racks in Amsterdam to complete urban extensions. Water has evidently fascinated architects for centuries as an additional surface for construction and source of inspiration, and now, climate change is forcing us to find ways to build with rising water, instead of seeing it as an element to be tamed or fought over.
In the 1960s, architects Enrico and Luzia Hartsuyker-Curjel created a study for a compact, flexible and sustainable city at sea to be built off the Dutch coast near Wassenaar. In the 1980s, Bureau Benthem Crouwel built a striking model with Lego bricks that imagined how a floating villa could be equipped with buoyancy aids, shock absorbers and springs to withstand the wave movements of the proposed building site on the Nieuwe Maas river. Urban planner Hans Lüning saw the importance of waterways to local infrastructure on islands like Borneo, inspiring his drawings for the post-World War Two reconstruction of Indonesia. He considered the essential role of the river and the country's expected population growth – a combination that still drives designers around the world to be resourceful today.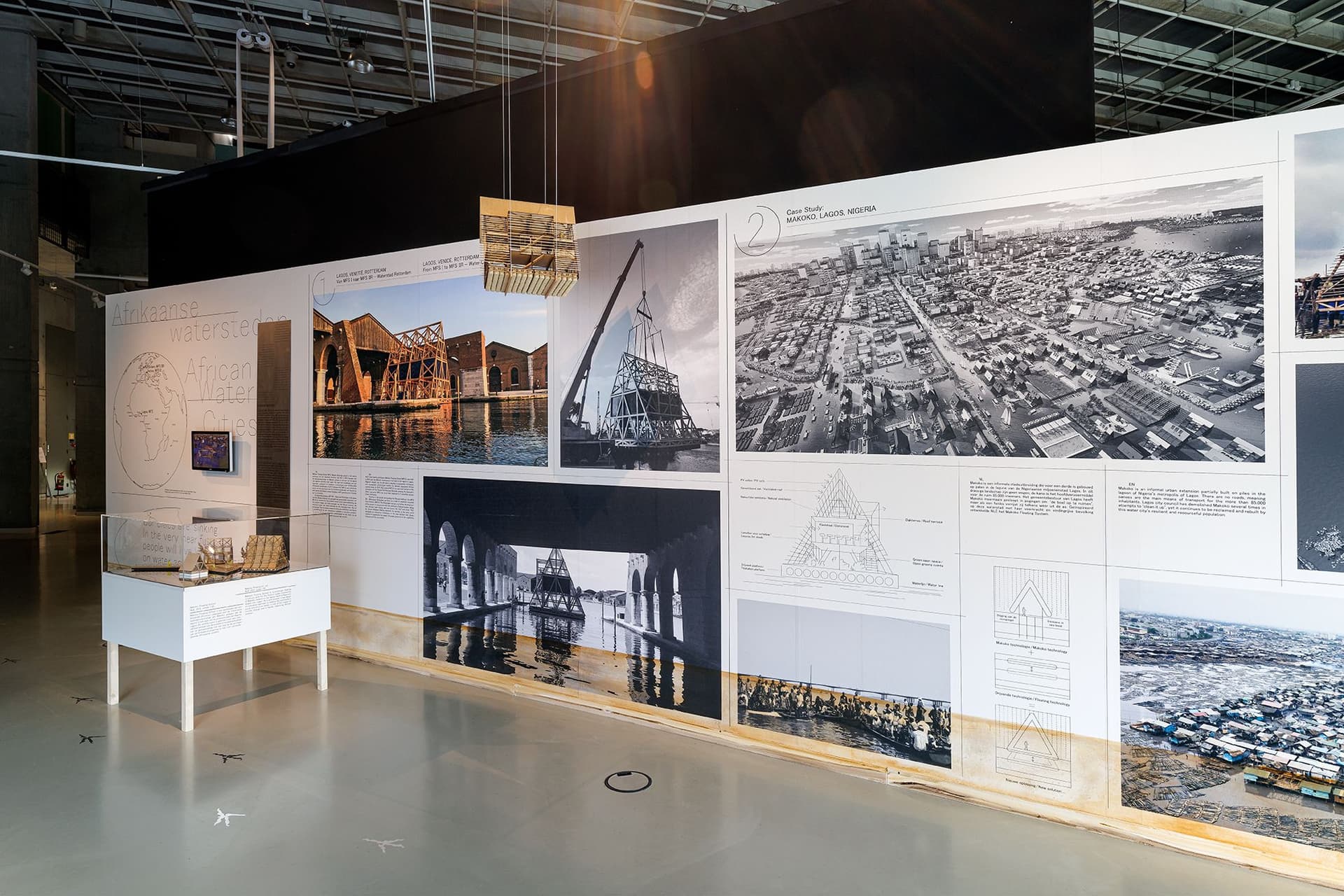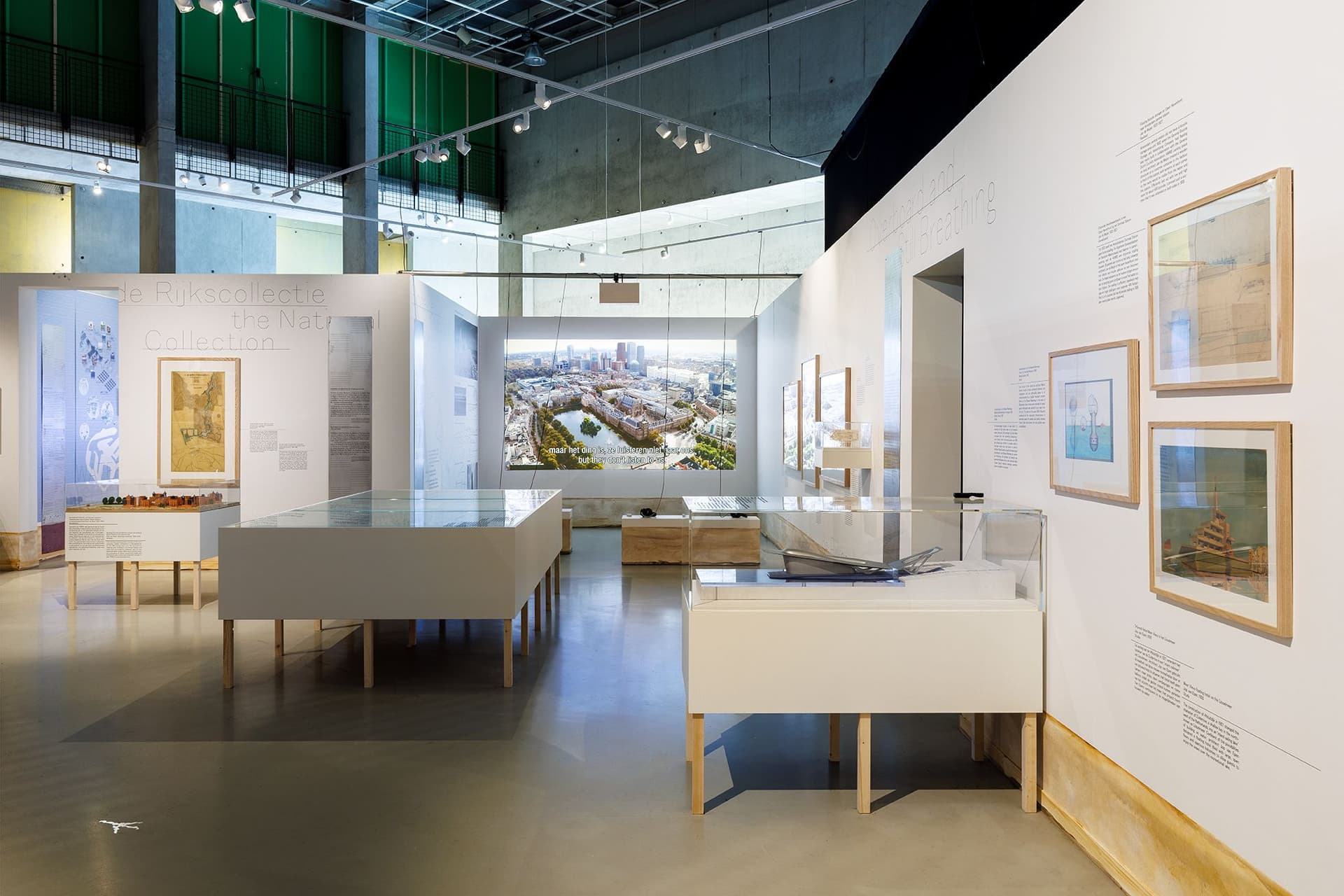 Contemporary designers
In addition to archive material and design models from between 1890 and today, there are projects by contemporary designers such as Studio Makkink & Bey, Erik Peters & Bianca Carague, and students from TU Delft's Urban Archipelago master's programme. There is also an installation specially developed by visual artist Shertise Solano which translates her own fear of water into an artwork about how humans live in relation to water, and how our bodies can become one with water.
Together, these artists and designers explore the possibilities of living and designing on and with water, from the past to the present, while always looking to the future.
Activities
Accompanying Water Cities Rotterdam is an activity programme organised in collaboration with Rotterdam Architecture Month and other partners, with regular guided tours. There's a family expedition for children and their families, plus a special edition of Familiefest, a day when families get to be VIPs. For more information, see the Nieuwe Instituut's online agenda.
Water Creature Expedition
Grab a family expedition and explore the exhibition Watercities Rotterdam. By Kunlé Adeyemi. Use the map to find all hidden doors in the exhibition and, together, design the water world of the future.
➝

Read more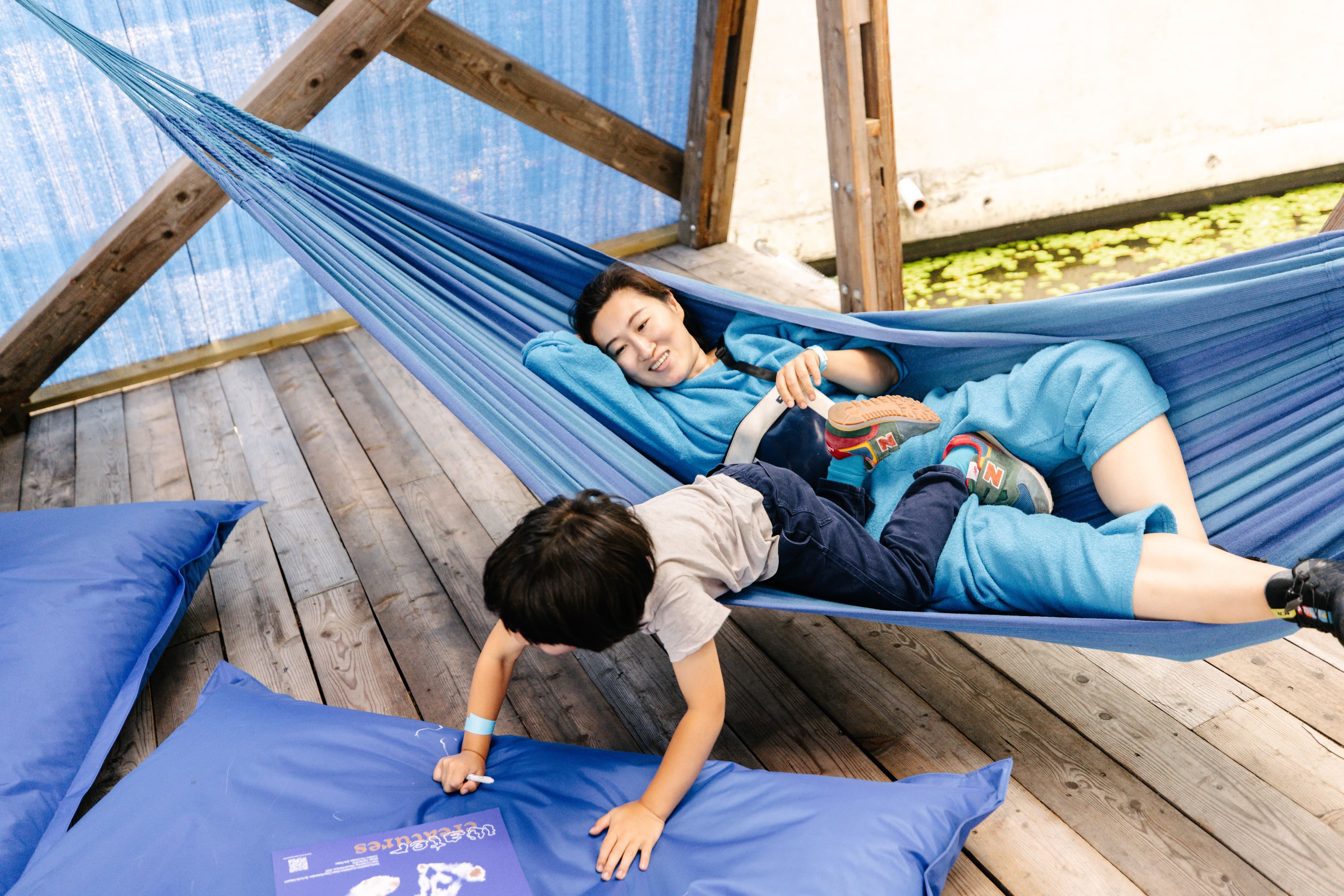 This project was made possible thanks to: