Eighteen designers have been selected for the New Material Award 2016 and will be presented from 22 until 30 October during Dutch Design Week at the Kazerne in Eindhoven.
This year's New Material Award - worth ¬15,000 - is awarded to Olivier van Herpt for his Functional 3D Printed Ceramics. The winner of the New Material Fellow is Diana Scherer for Interwoven and receives a fellowship at Het Nieuwe Instituut. Jet Bussemaker, Minister of Culture, Education and Science, presented the two prizes during award ceremony of the New Material Award 2016. This biennial award challenges artists and designers to apply and develop sustainable materials and innovative technologies.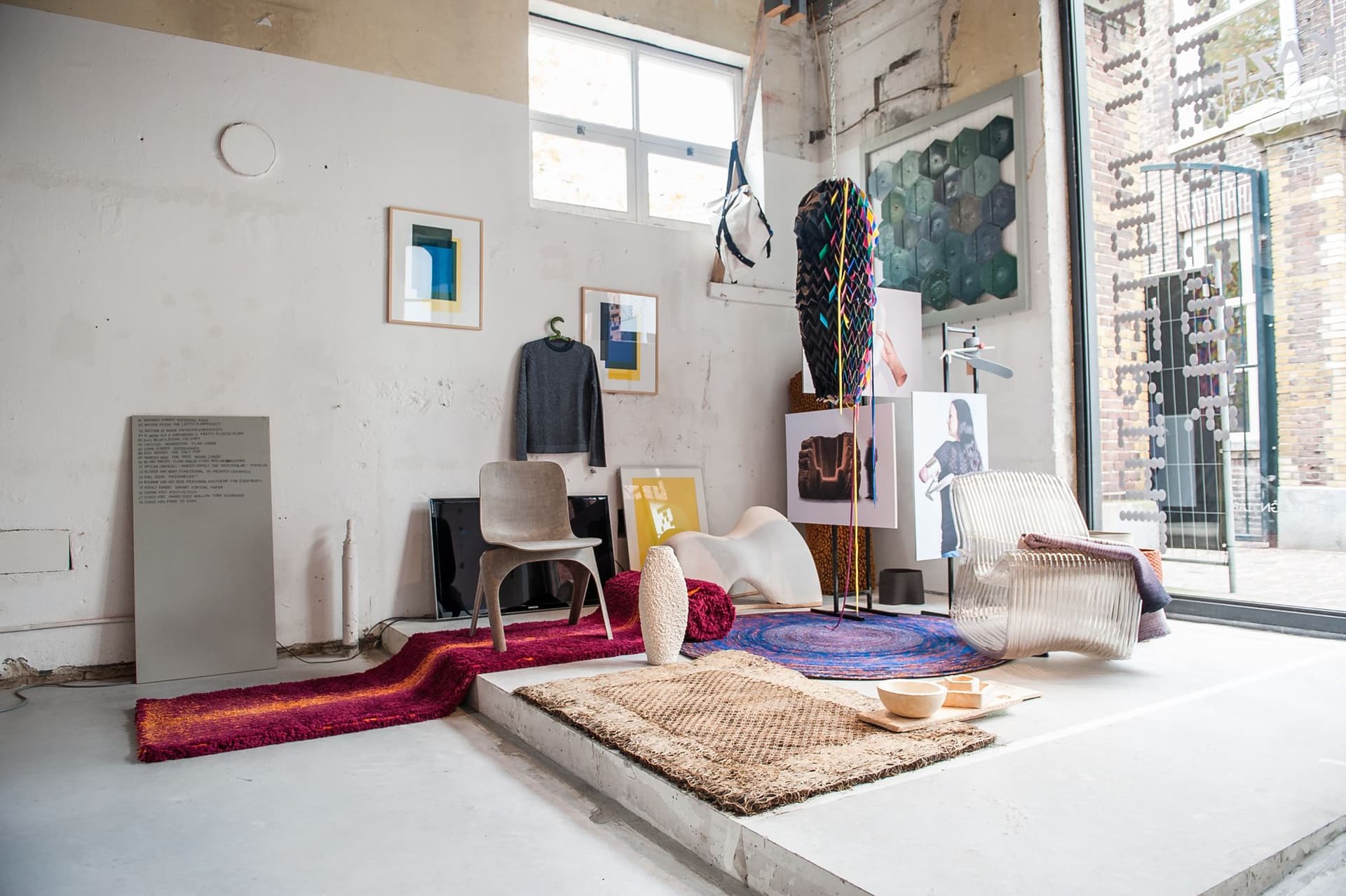 Winner New Material Award: Olivier van Herpt
For his Functional 3D Printed Ceramics, Van Herpt designed and built his own 3D printer that can print with normal undiluted clay in thin layers and with fine details. The New Material Award jury commented: 'With this self-built 3D printer, Olivier van Herpt catapults an age-old craft into the twenty-first century.' Thanks to this innovative technology, polluting plastics can be replaced with a highly sustainable material with a high cultural value. Van Herpt is making his invention available to all as an 'open-source' project. Van Herpt receives ¬15,000 to develop his project further.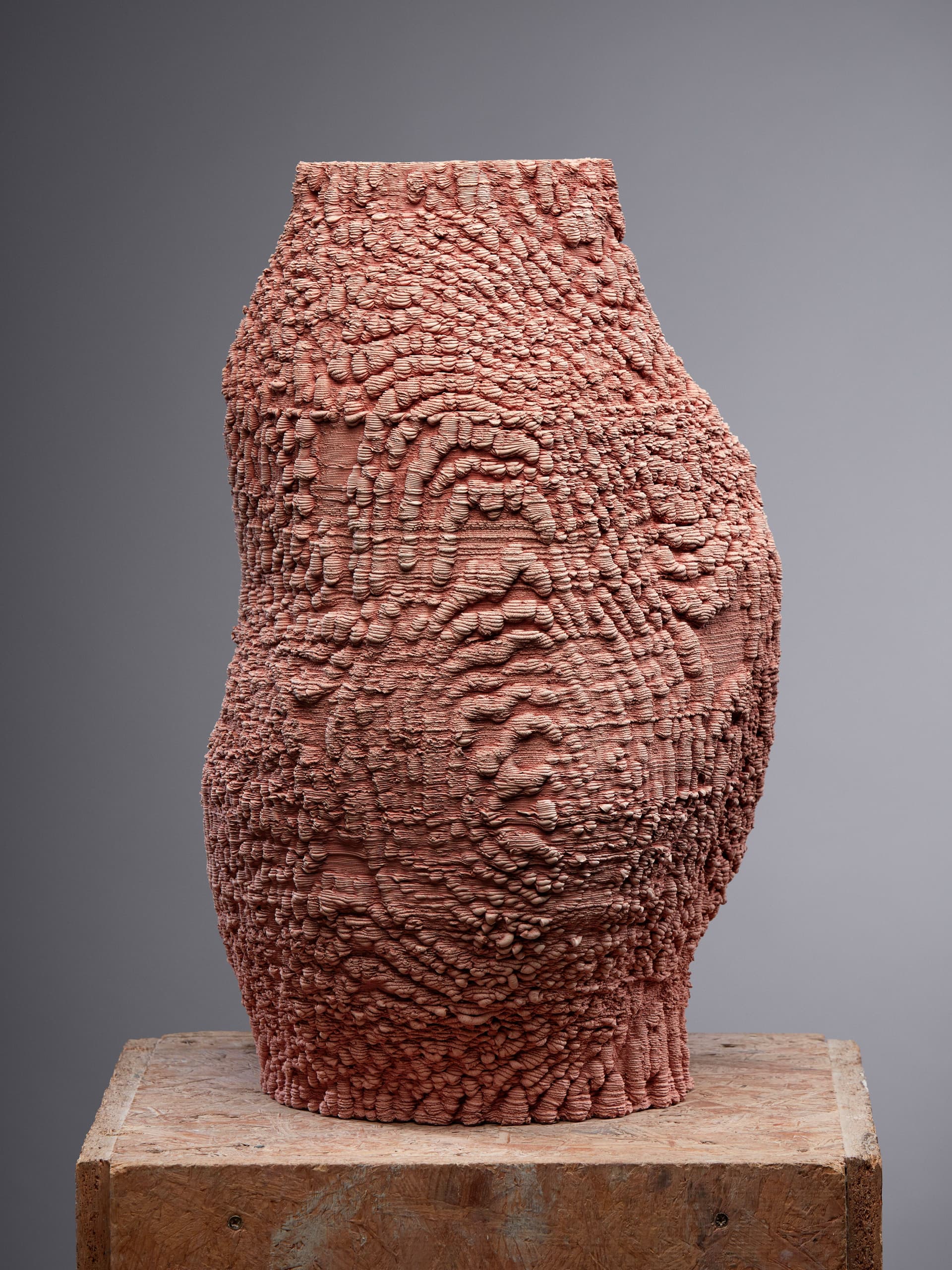 New Material Fellow: Diana Scherer
Artist Diana Scherer receives the 2016 New Material Fellow for Interwoven, in which she trains plant roots to create a strong and resilient material. Scherer guides the growth of the roots using moulds that create beautiful patterns. In partnership with the Radboud University, Scherer is exploring the possibility of, among other things, growing a dress underground. The jury believes that this original concept can have definite applications and that the New Material Fellow will enable Scherer to achieve unforeseen results. Scherer receives a six-month mentorship from Het Nieuwe Instituut to develop her idea further.
In December 2016 an article was published at Wired in response to Scherer's research.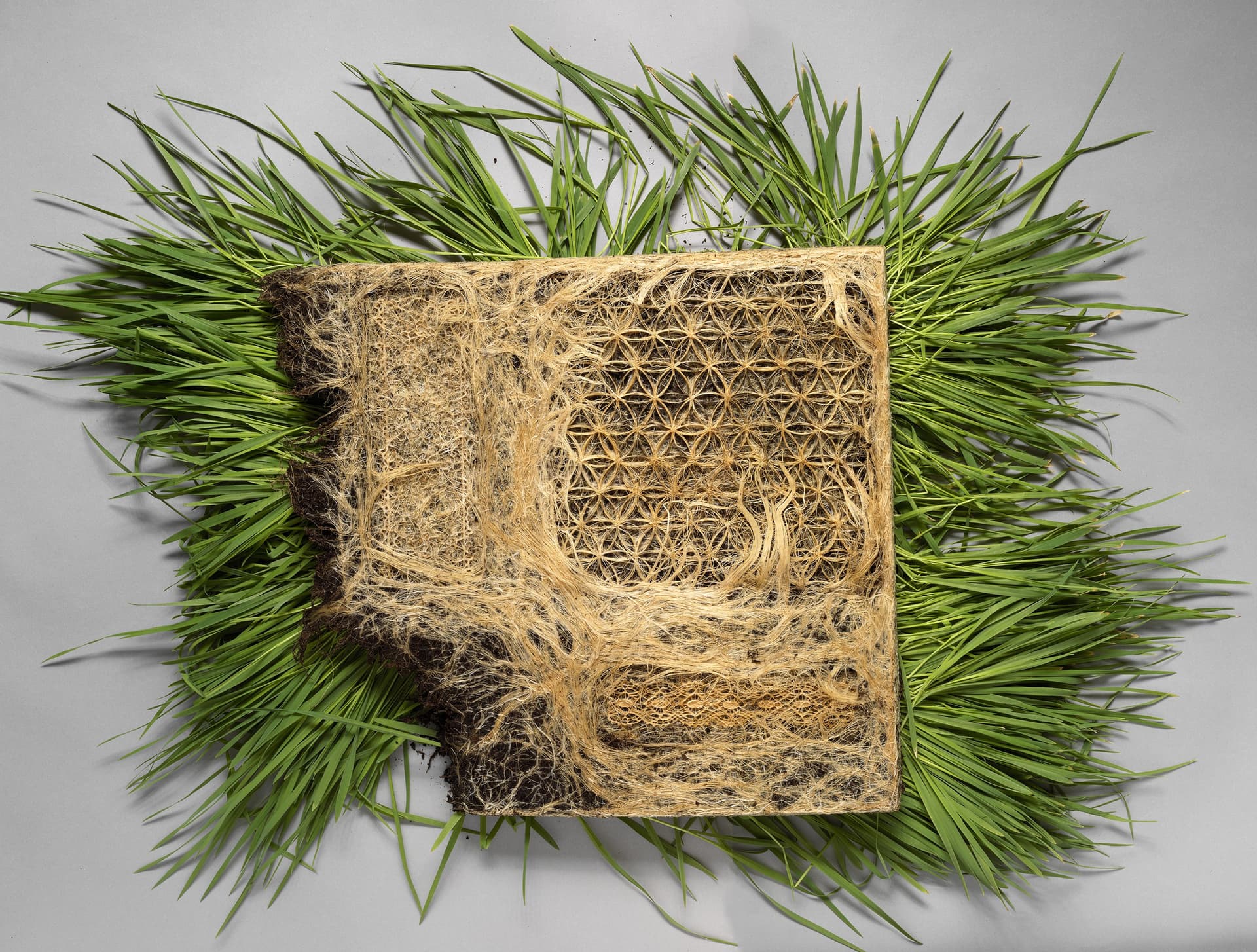 Nominating committee and jury 2016
The nominating committee of this edition included: Hebe Verstappen (he ad of TextielLab TextielMuseum), designer Tjeerd Veenhoven (Studio Tjeerd Veenhoven, winner of incentive award DOEN | Materiaalprijs 2011, nominated for the New Material Award 2014), Pieter Keune, chairman (founder of trade journal vakblad kM, guest lecturer Master course 'restoration' at the UvA), Ruud Balkenende (professor of Circular Product Design, TU Delft) and Wendy Plomp (founder and curator, Dutch Invertuals). The jury members under the chairmanship of Pieter Keune, were: Wieki Somers (designer, Studio Wieki Somers), Irene Colicchio (Sustainability Engineer DSM) and Koert van Mensvoort (artist, scientist and philosopher, Next Nature). From the jury report: 'Designers can indeed bring about a revolution. They think about how materials are used and undertake concrete research that leads to innovative applications of materials. This year's designers are the driving force behind the movement towards a sustainable society.'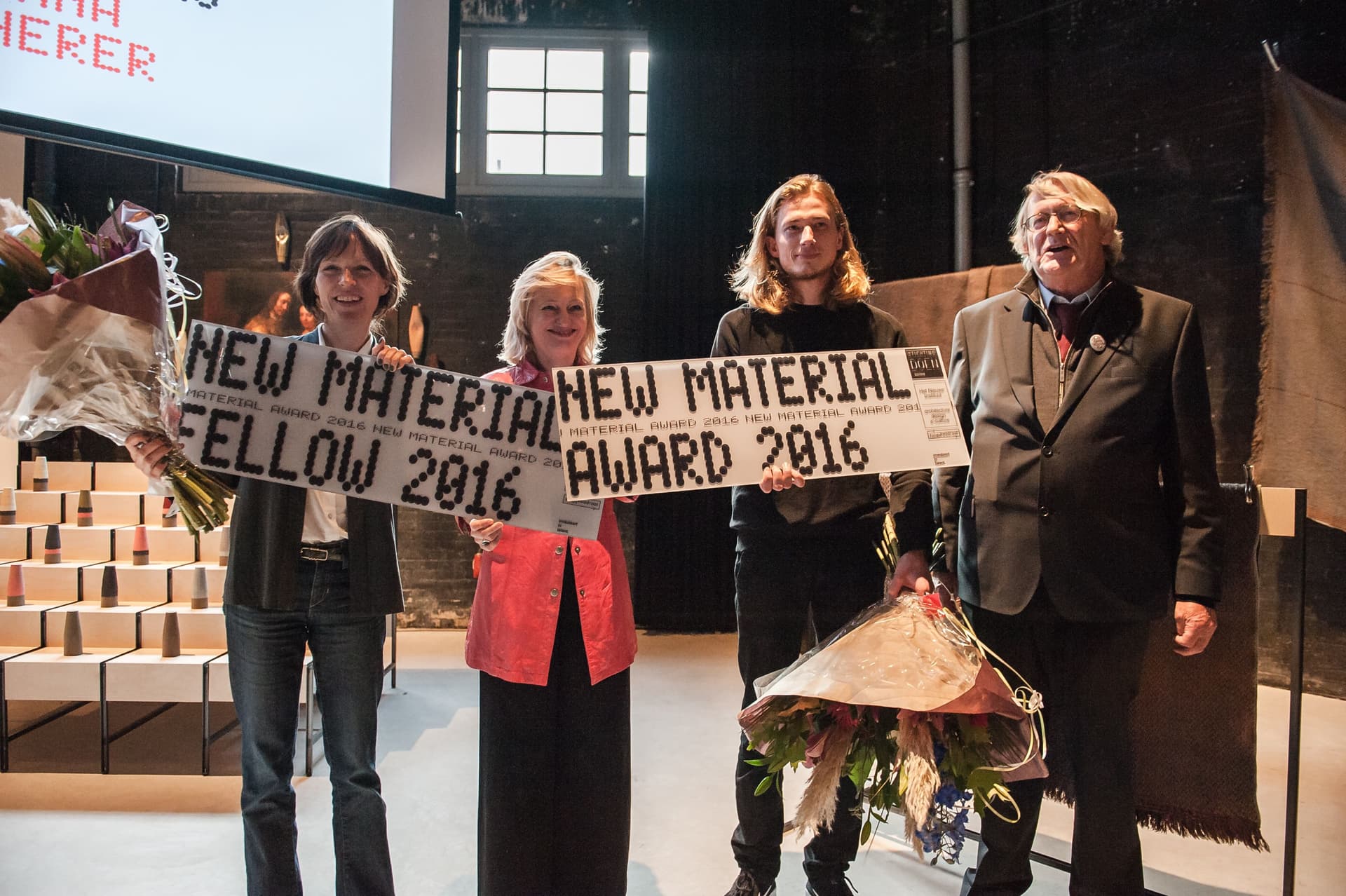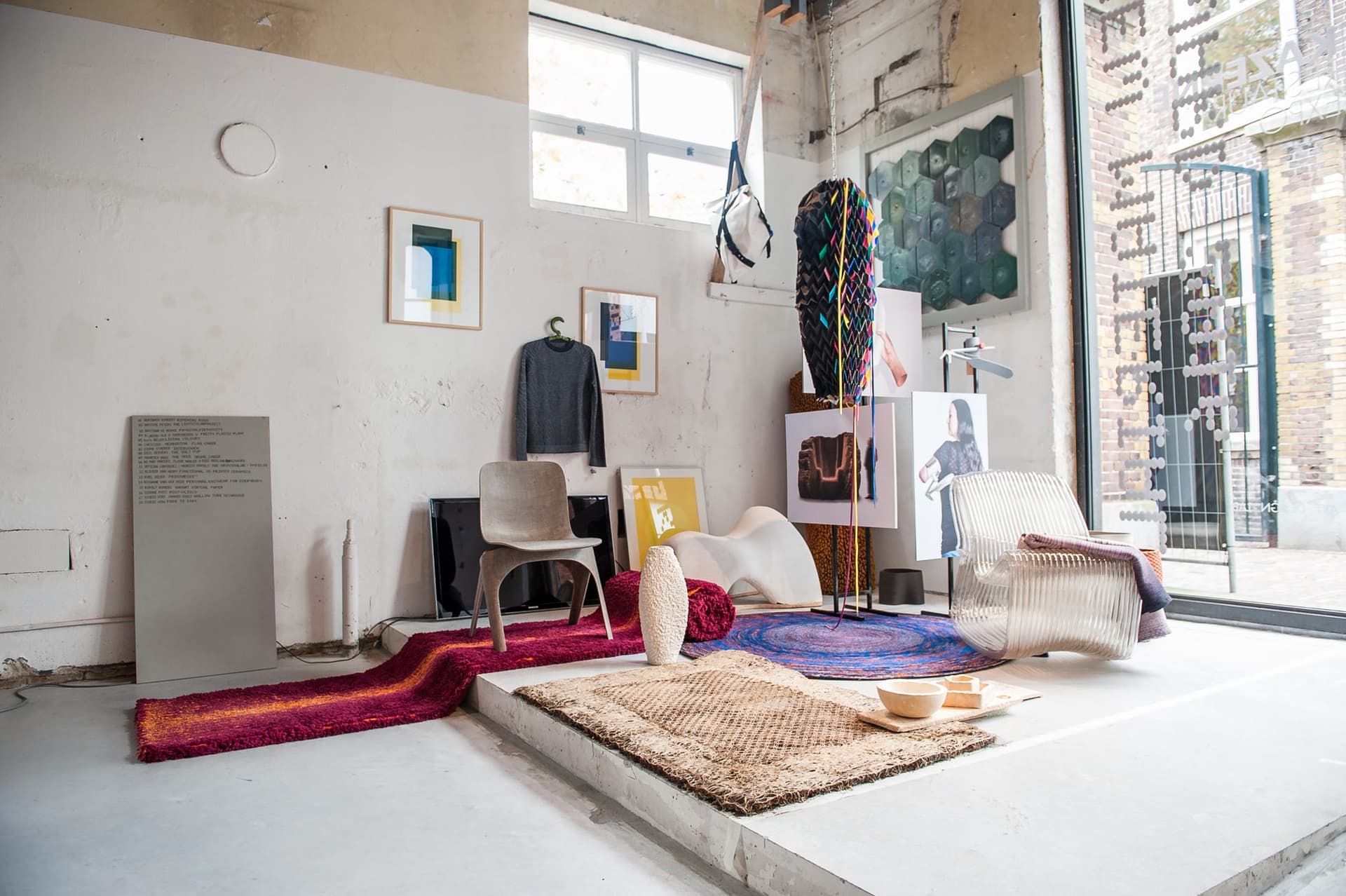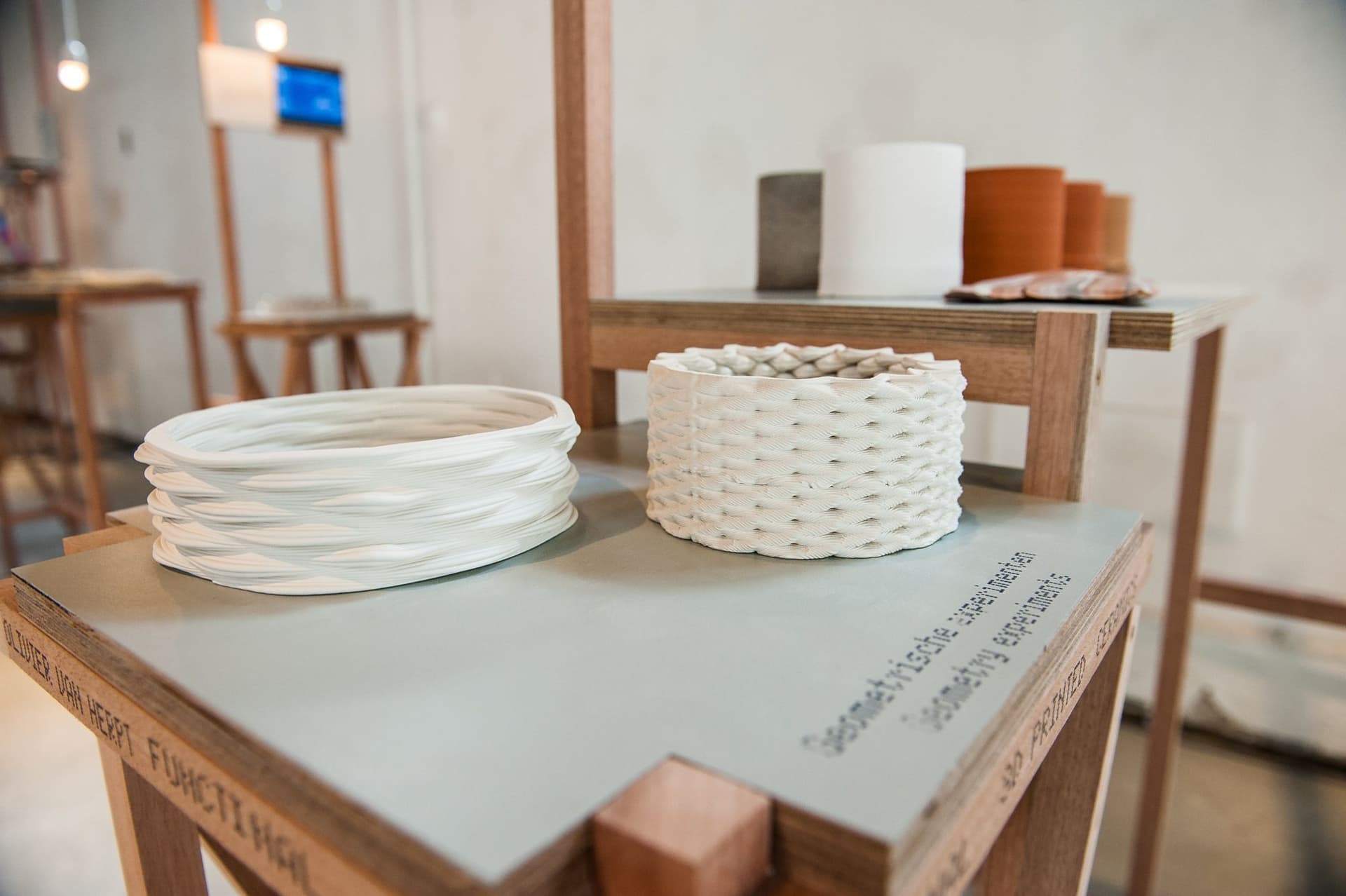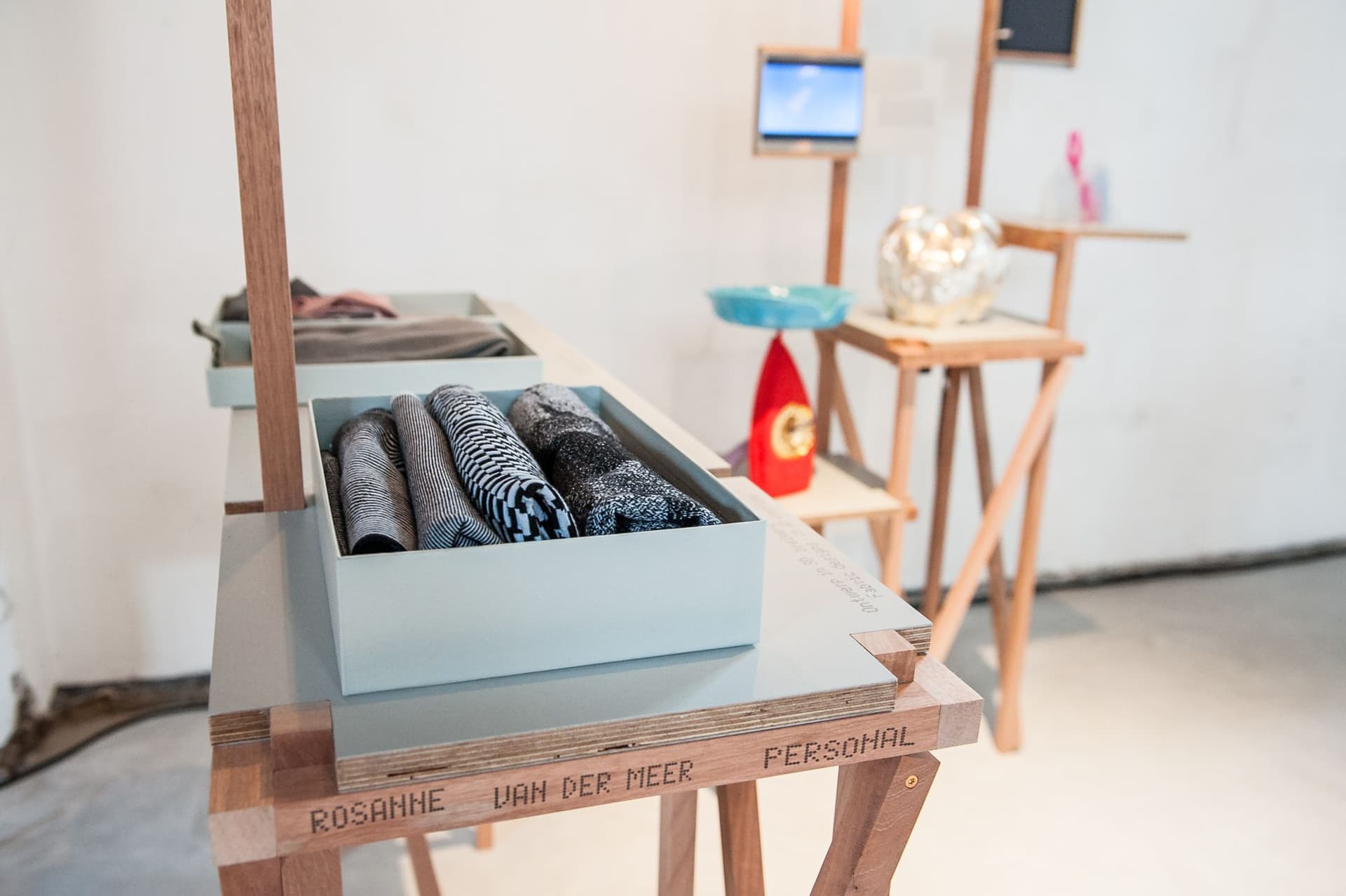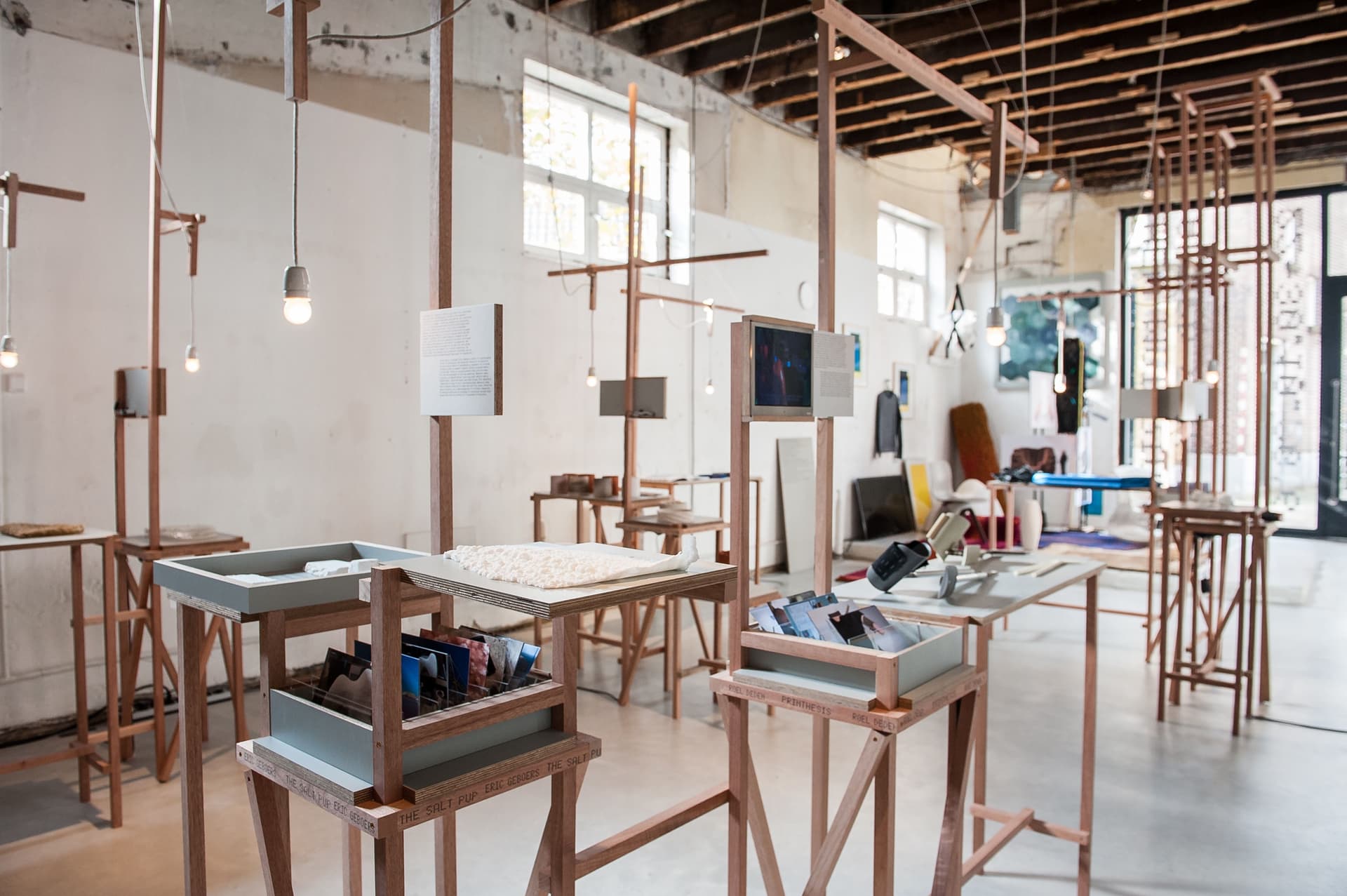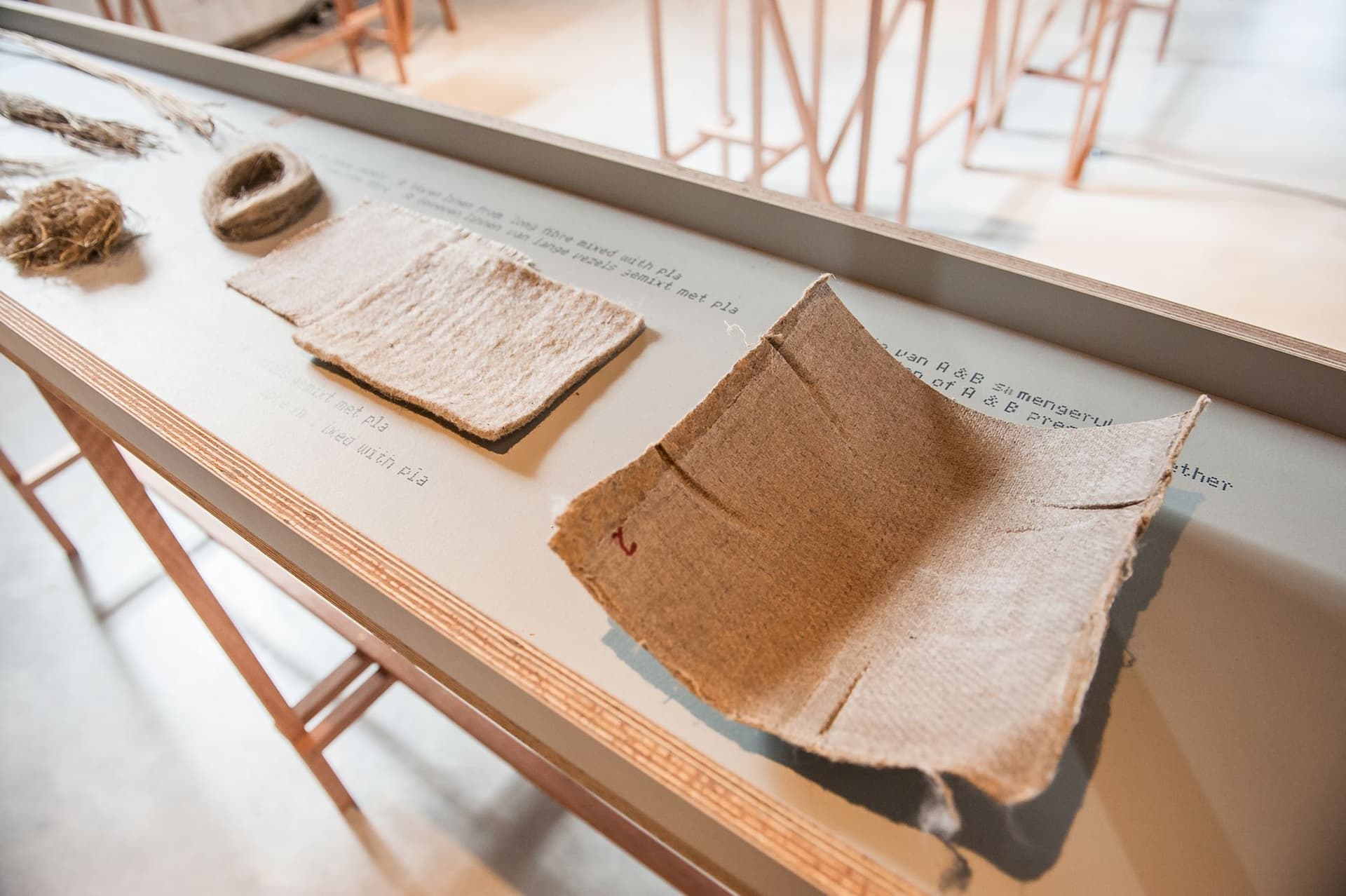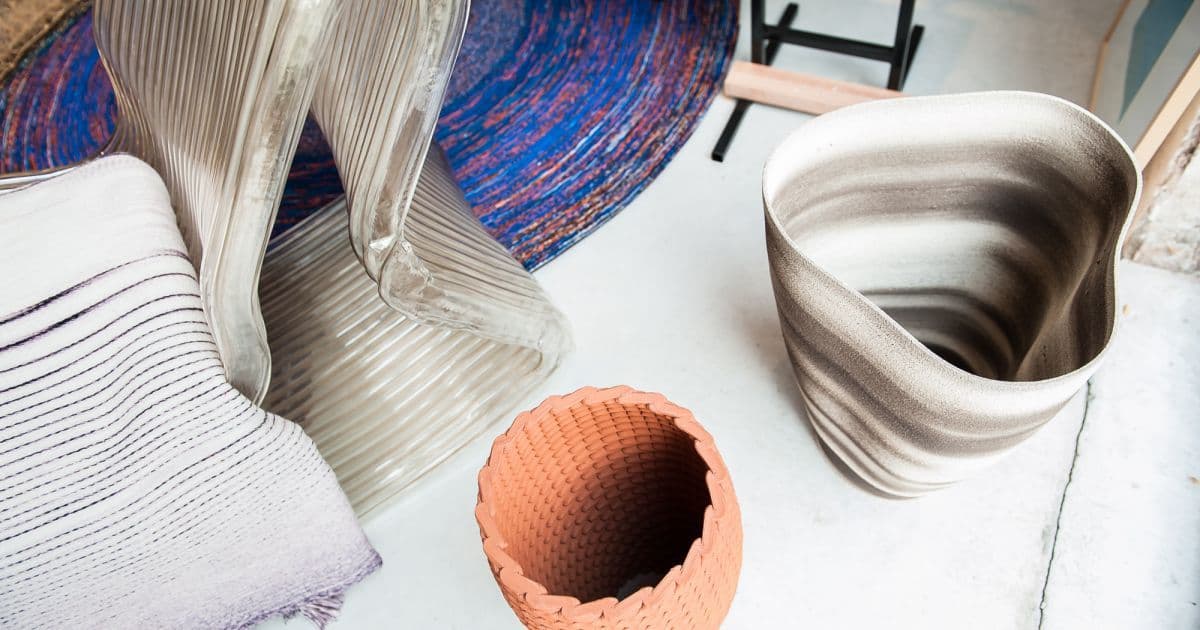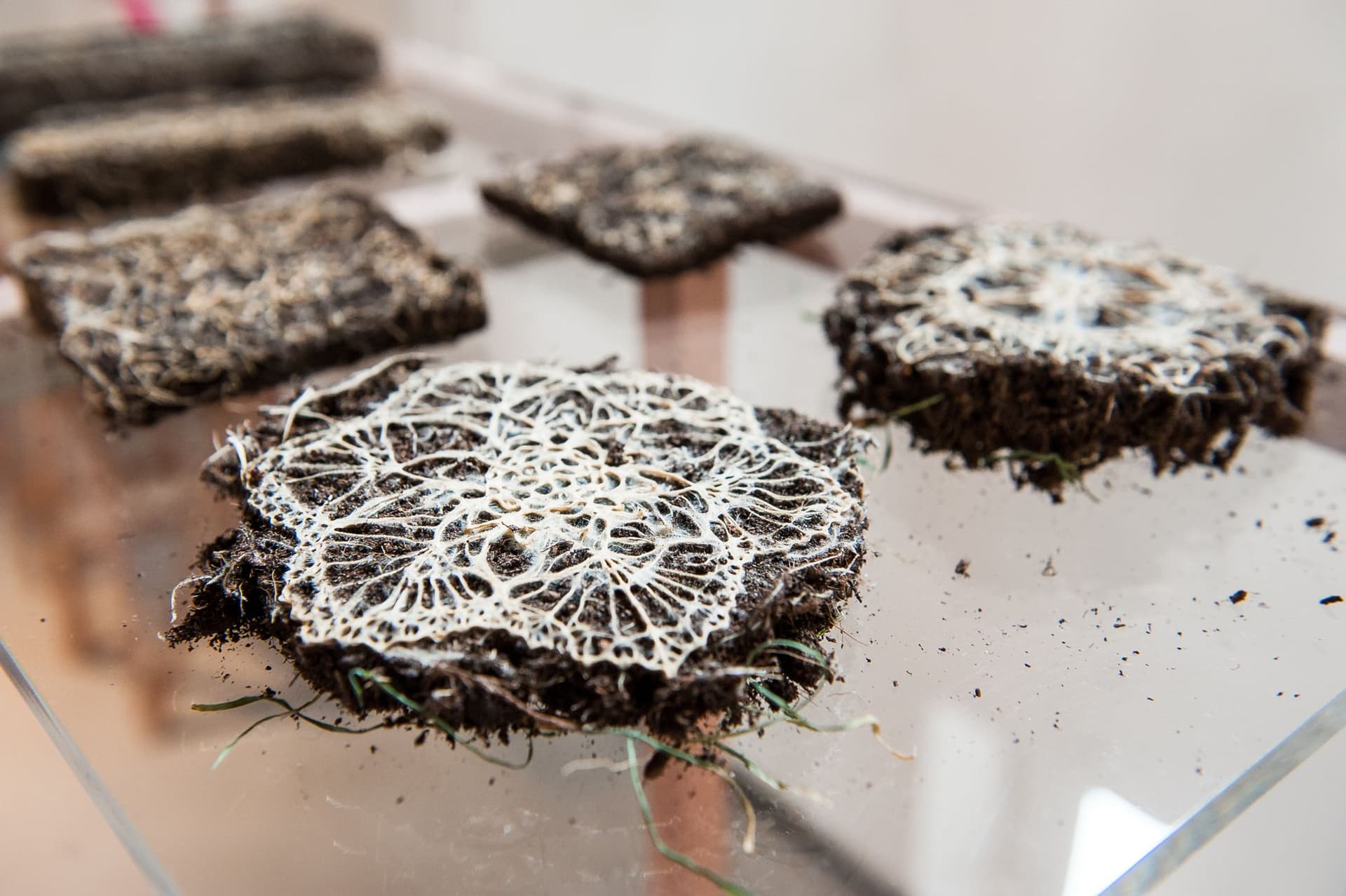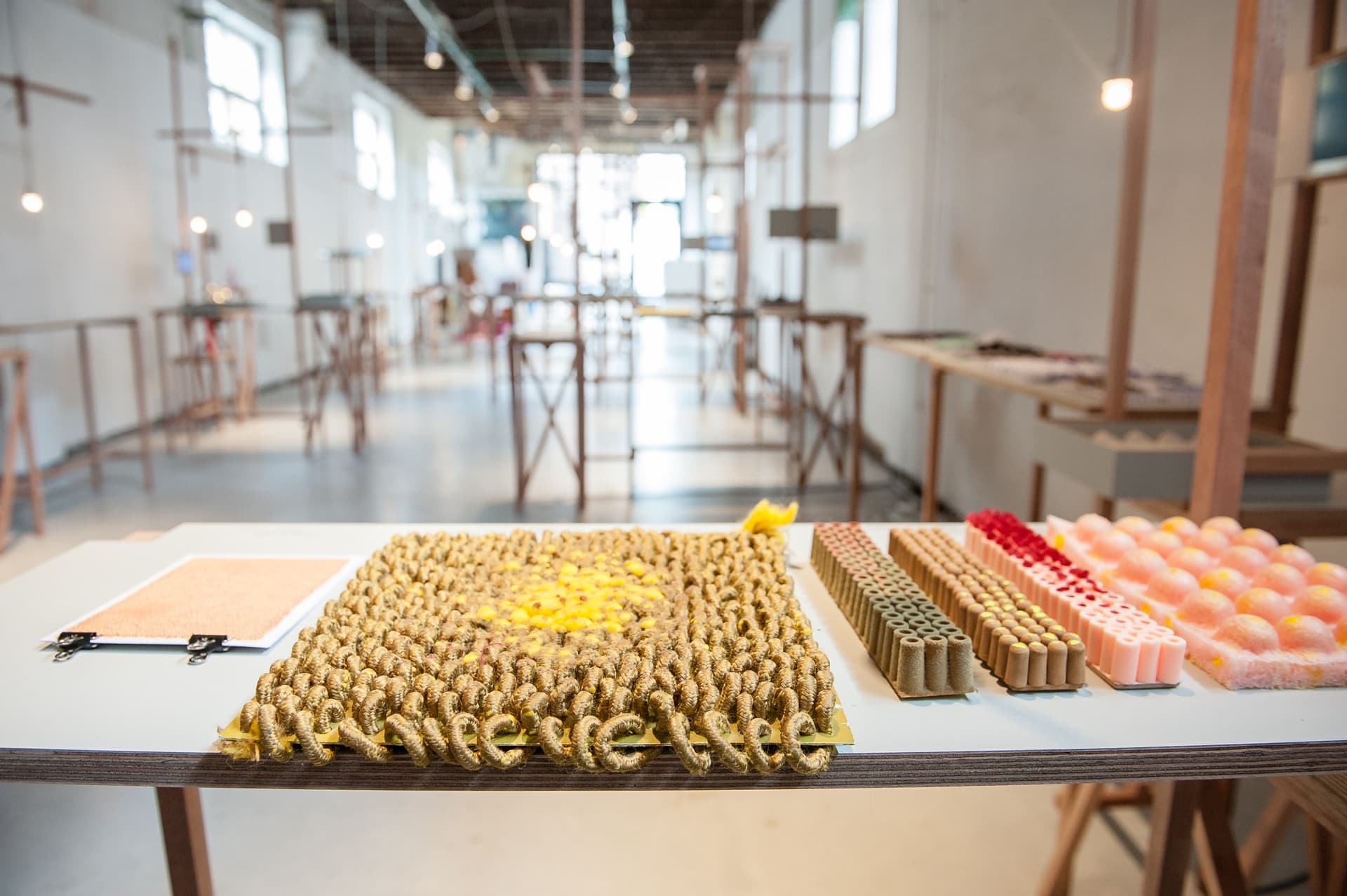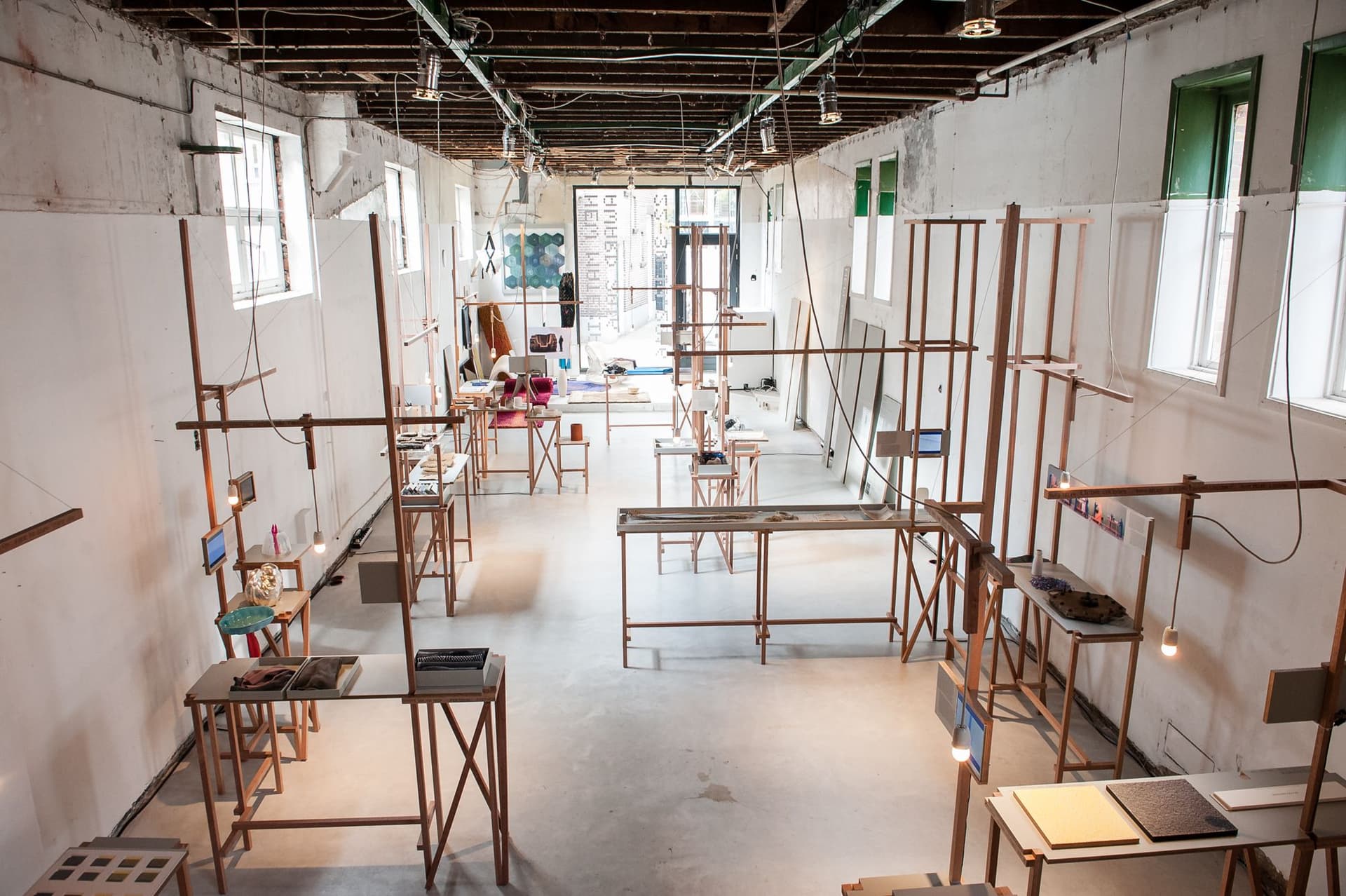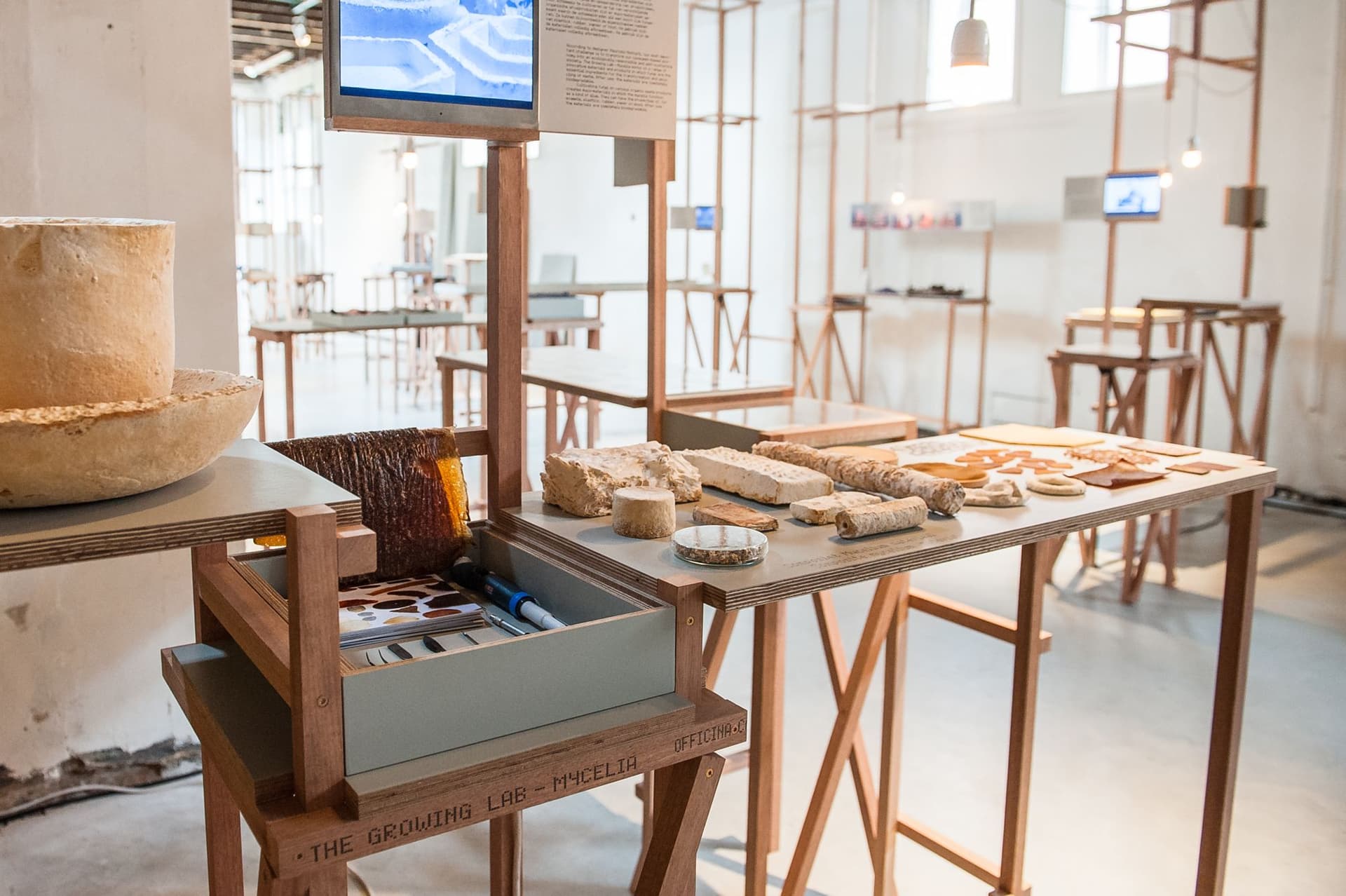 New Material Award
The New Material Award is a joint venture between Stichting DOEN, Fonds Kwadraat and Het Nieuwe Instituut. These organizations firmly believe in the potential of artists, designers and architects to play a vital role in initiating new developments in society, and devising sustainable responses to urgent issues facing us today. The New Material Award is on the cutting edge of science, design, art and technology. The prize aims to challenge participants to think beyond their own discipline in seeking solutions for the future. This ambition is also reflected in the submissions, which span a broad spectrum of innovative solutions in which functionality, aesthetics and sustainability go hand in hand. The prize awards two accolades: the New Material Award of ¬ 15.000 for a final design and the New Material Fellow for a fleshed-out design idea linked to a research question. A committee of experts selected these designs and ideas from 88 entries.
Nominees
The eighteen nominees are: Adrianus Kundert with Ripening Rugs, Antoine Peters with The Lenticular Project, Bastiaan de Nennie with The Phygital Virtuosity, buro BELÉN with Living Colours, bureau SLA / Overtreders W with Pretty Plastic Plant, Christien Meindertsma with Flax Chair, Diana Scherer with Interwoven, Eric Geboers with The Salt Pup, No Mad Makers with BAG2WORK, Studio rENs with Fade To Stay, Roel Deden with Printhesis, Rosanne van der Meer with Personal Knitwear for Everybody, Rudolf Romero Borgart with Virtual Paper, Simone Post with POST-VLISCO, Studio Dirk vander Kooij with Holle Buis Techniek, Olivier van Herpt with Functional 3D Printed Ceramics, Maurizio Montalti with The Growing Lab / Mycelia en Maarten Baas withThe Tree Trunk Chair.
Find more information about the nominated works here: www.newmaterialaward.nl