Nieuwe Instituut is acting as both overall artistic director and commissioner of the Dutch pavilion at the fourth edition of the London Design Biennale, which takes place from 1 to 25 June 2023 in monumental Somerset House.
31 May 2023 - 24 June 2023
Under the biennale's theme of The Global Game: Remapping Collaborations, the institute wants to encourage all the participating pavilions to engage in international collaborations that go beyond the usual biennale format, facilitated by the use of a specially developed, web-based game. Nieuwe Instituut, together with the Embassy of the Netherlands in London, is also commissioning the Dutch pavilion, for which spatial designer and editor Colin Keays has been appointed as curator. In Out of Joint, the pavilion's theme, he responds to the sense of disorientation triggered by the many global crises of our time through the lens of the biennale's theme of transnational interaction.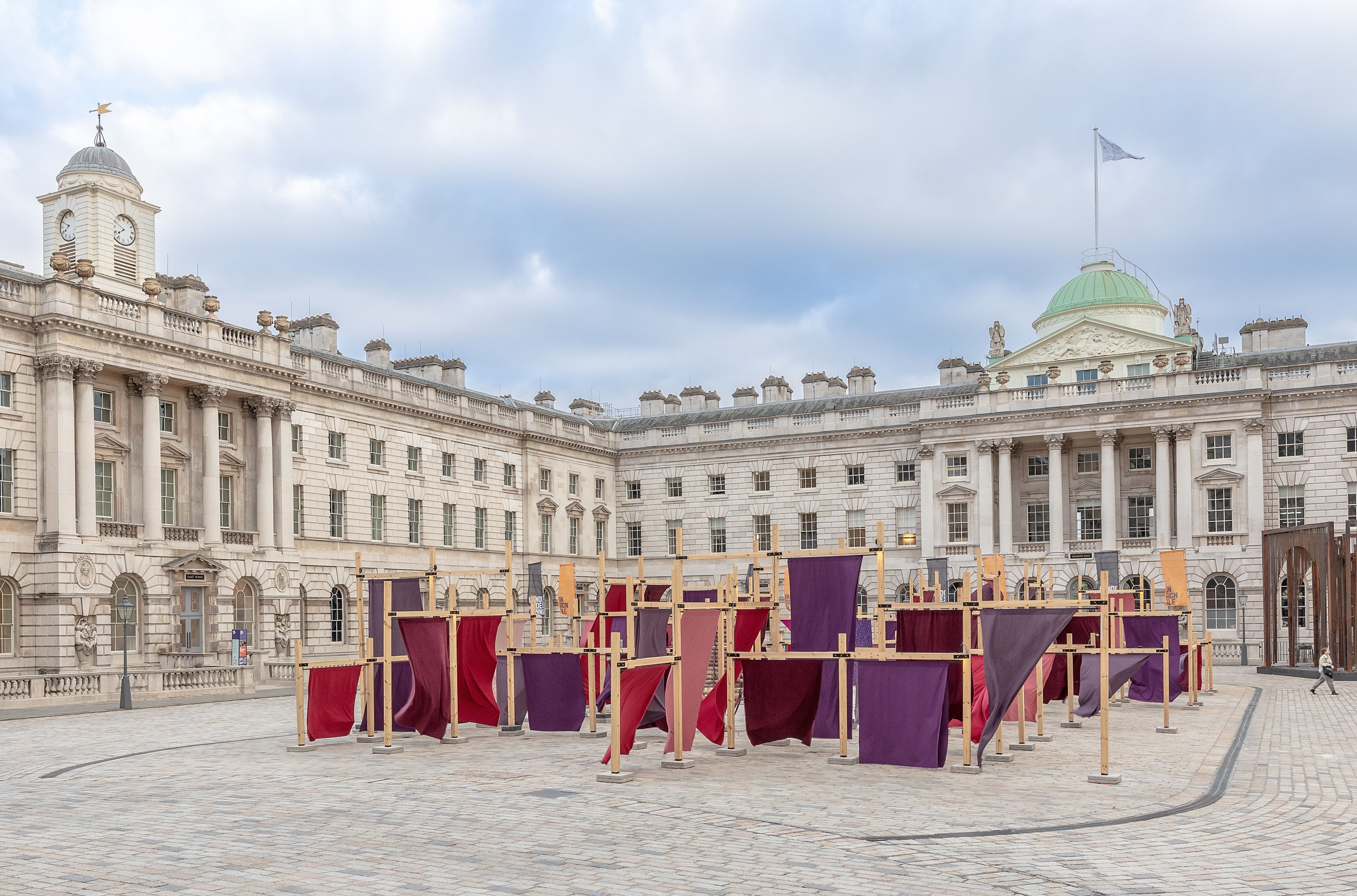 About the London Design Biennale
The internationally oriented exhibition and expertise programme of the London Design Biennale brings together leading, innovative and creative design from around the world. The event reveals the enormous potential of design: how designers are able to respond to changing social and environmental needs with radical inventions; the contribution of design to the global economy and its ability to drive change and find solutions in the public interest. Participants in the exhibition have been invited to present compelling ideas from their different perspectives and most diverse design disciplines since its inception in 2016 and the successful 2018 and '21 editions.