27 June 2014 - 29 August 2014
The First World War period in the Netherlands was not overly characterised by military force and suppression. A carefully maintained policy of neutrality, made possible by the need on the part of surrounding countries for a neutral, sea-linked zone, enabled the Netherlands to stay out of the war, at least in a military sense. The Netherlands was, however, hit by a growing scarcity. More and more food and materials that would otherwise have been imported, were claimed by surrounding countries for the war economy. This formed the point of departure for a project around scarcity as a motivation and driving force behind new design approaches.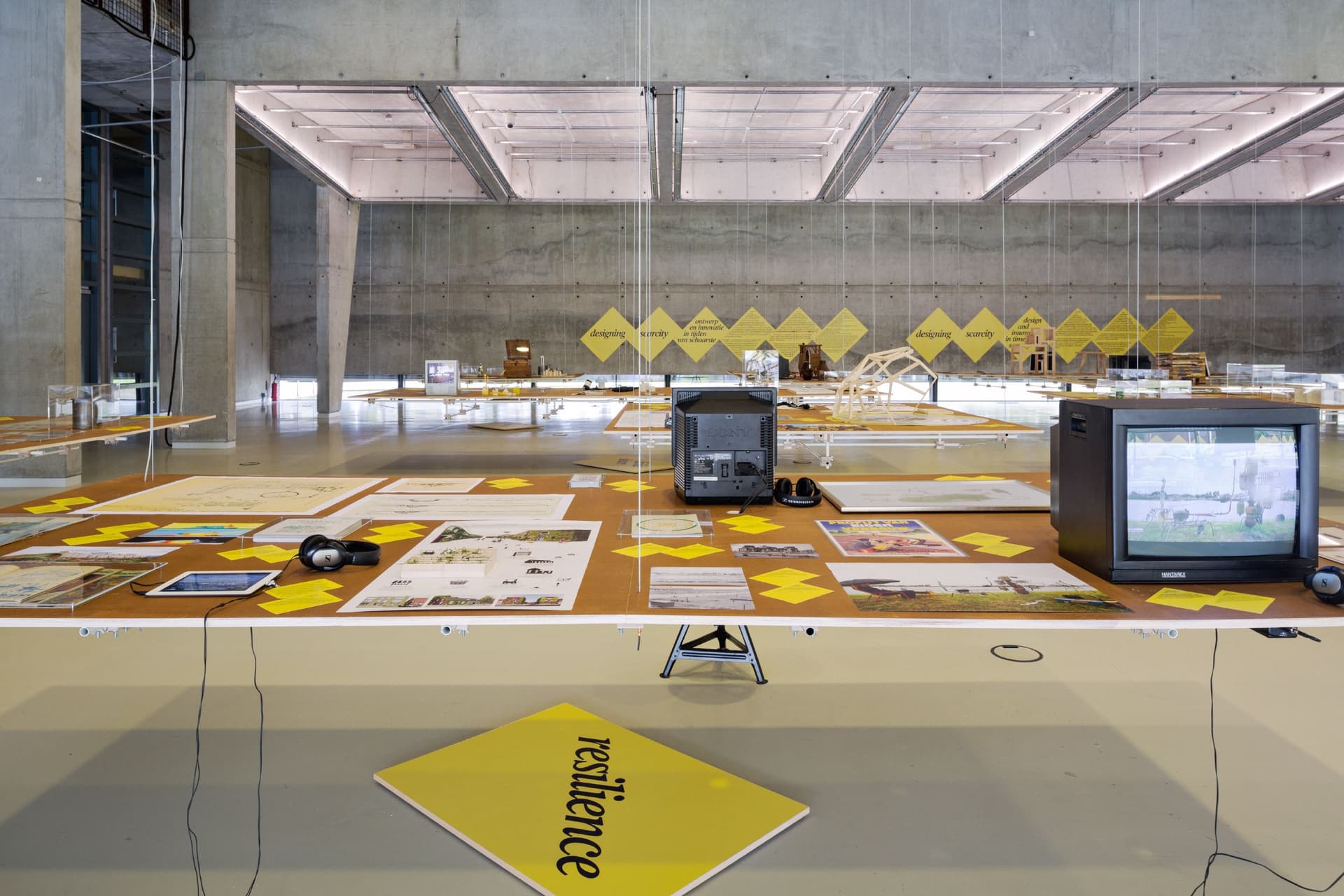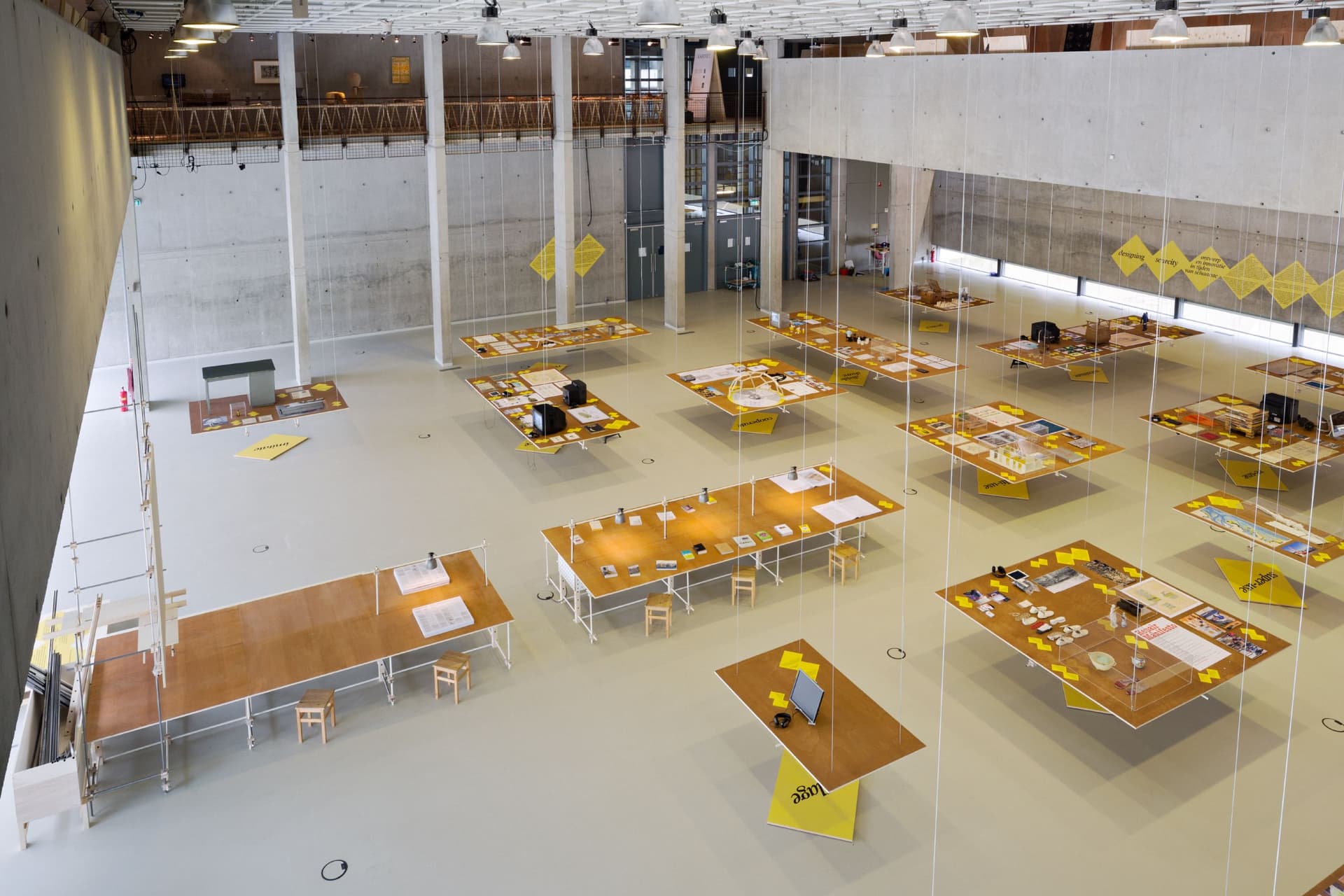 Scarcity is the mother of invention. The urban planning projects, buildings, interior objects and consumer goods in Designing Scarcity show that shortages don't have to constrain creativity: quite the contrary. Curated by Jan Boelen of Z33 (Hasselt, Belgium), the exhibition showcases a panoply of strategies used by designers and users to find novel solutions in the face of limitation.
Alongside contemporary work by designers such as Atelier Van Lieshout and Formafantasma, the exhibition features historical designs by the likes of architects Gerrit Rietveld, J.J.P. Oud, and Van den Broek en Bakema. Master's students from the Design Academy Eindhoven have contributed contemporary proposals that respond to the idea of scarcity, taking inspiration from objects in Het Nieuwe Instituut's archive. From a cleverly designed beer bottle that doubles as a building block to a recipe for tulip-bulb jam, every solution shows the innovative power of scarcity.
Design and innovation in times of scarcity
In economic terms, scarcity is a market situation in which demand exceeds supply. But consumer society has created another type based on the idea that contemporary consumers' needs can never be entirely satisfied. The current crisis appears to be relegating this notion to the past, however, and calls for a new approach to scarcity are growing louder.
Designing Scarcity offers a platform for artists, designers, architects and users who see scarcity not as a limitation but as an opportunity to devise alternative ways of working. Their design strategies can be divided into 13 categories, including substitution, repair, resilience and inform.
These strategies are timeless. Over the past 100 years, we see them deployed in designs made during and immediately after the two world wars but also in work from the 1970s and the present day. Each segment of the exhibition features historical examples, many from Het Nieuwe Instituut's archive, as well as contemporary projects. The Dutch context provides a unifying theme. The show presents a broad range of disciplines (architecture, urban planning, design, fashion) and designers (professionals and amateurs alike) in a nonhierarchical manner. Each solution, object and concept, in its own way, demonstrates scarcity's power to drive innovation.
For example, the exhibition reveals how in periods of scarcity alternatives have always been found for various materials and ingredients. Atelier Van Lieshout's recent project Insect Farm sketches a future scenario in which insects serve as a nutritious, ecologically responsible and cost-efficient source of food. In Human Invasive Interaction, Lisa Ma treats dangerous, proliferating plant and animal species like the Canadian goose as new food sources rather than pests.The revaluation of repair is illustrated by the multifunctional self-setting rubber Sugru, which can be used to fix various kinds of objects. The resilience category is exemplified by Stewart Brand's 1968_ Whole Earth Catalog_, described as a survival manual for citizens of planet Earth. And examples of the strategy of sharing information to encourage DIY include Gerrit Rietveld's and Enzo Mari's plans and instructions for making your own furniture and Thomas Lommée's open design system Open Structures.
Design Academy Eindhoven is a partner in Designing Scarcity.
Drawing in the seam-line on "Makeup" stockings with a device made from a screw driver handle, bicycle leg clip, and an eyebrow pencil, 1942. Bettman/Corbis.
Drawing in the seam-line on "Makeup" stockings with a device made from a screw driver handle, bicycle leg clip, and an eyebrow pencil, 1942. Bettman/Corbis.
Press
A select overview of media coverage for the exhibition Designing Scarcity and the accompanying activities can be found here.