Conclusion. DATAstudio: becoming a Smart Society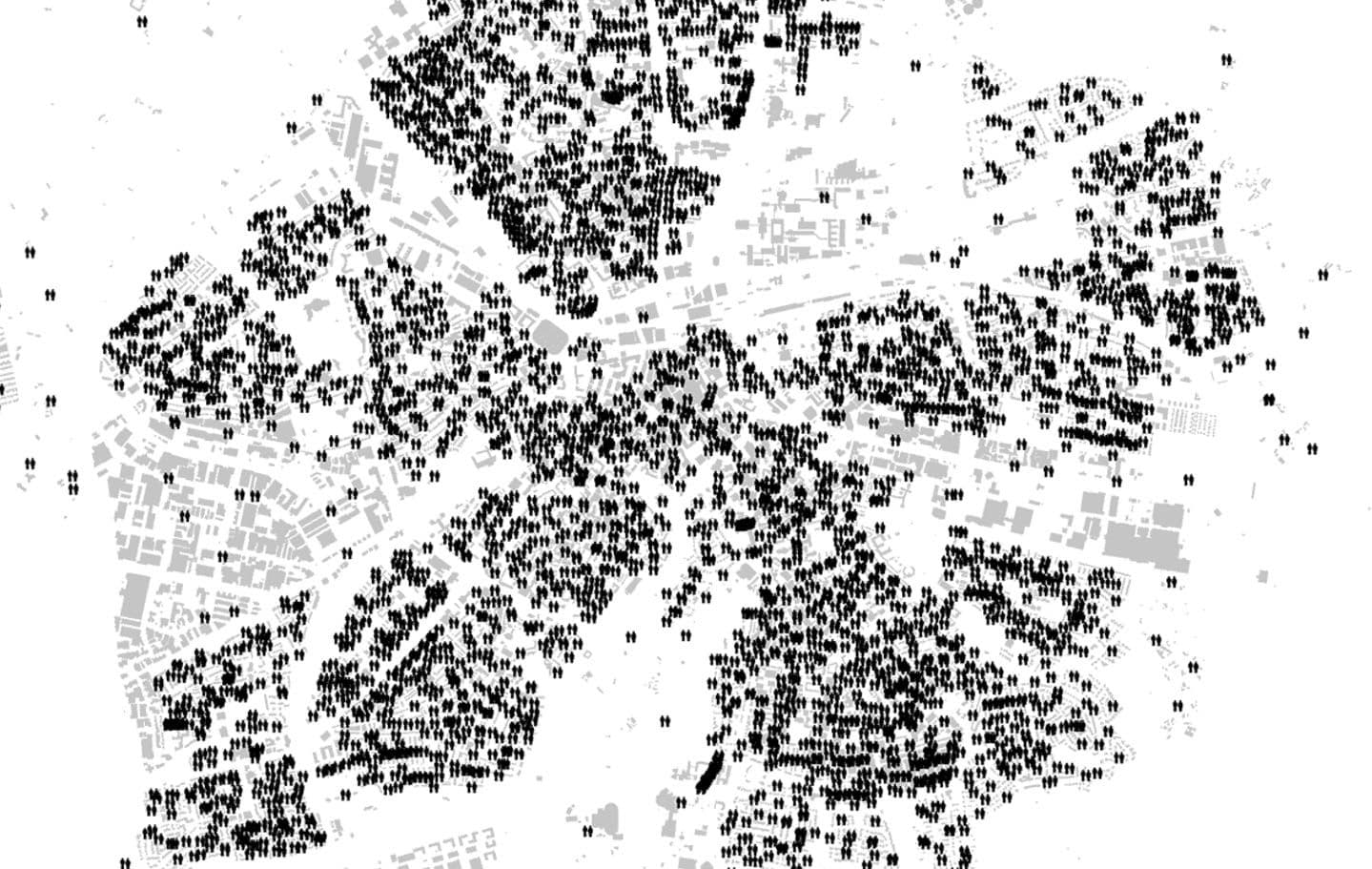 The results of DATAstudio, a long-term cooperation programme by Het Nieuwe Instituut and the city of Eindhoven (2015-2017).
Around the world, a lot of cities seek to harness data to make themselves cleaner, safer, more efficient places. To this end,
they use digital tools that process data, but also, to an increasing degree, generate it. They collect and analyse this data in their search for solutions to a growing number of problems, social and otherwise. But things sometimes go wrong with the monitoring and interpretation of data. Furthermore, issues like loneliness and social cohesion aren't easy to capture in data form. So the first
step in building a smarter society isn't to collect even more data
or develop newer, better technology. Building a smarter society begins with identifying and understanding the demands and needs that are relevant for that society. We placed this task at the heart of the DATAstudio's programme when we formulated it in 2015. How could we identify desires and changes in society, and how could data add value to the process? Was it possible to increase citizens' awareness about how data is used? To what extent could we incite government and other parties to increase transparency for citizens with respect to how they use data? And what new design questions would arise?
The DATAstudio, a joint multiyear project of Het Nieuwe Instituut and the city of Eindhoven, launched at Dutch Design Week in 2015 under the name The State of Eindhoven. We concluded the project during 2017's Dutch Design Week with the exhibition Embassy of Data, our contribution to the World Design Event. Over the course of 2016, we worked hard to develop a broad spectrum of programme components designed to involve as many people as possible in the conversation around data. We initially focused on the Eindhoven neighbourhoods of Woenselse Heide and De Tempel. We parked our DATAbus in the Henri Dunantpark and collected local residents' stories in order to identify their needs. We asked pupils from De Tempel primary school to record their experiences of the local area on a digital map. And we hosted _De macht van je muisklik _(The Power of Your Mouse Click), an accessible lecture on the impact of big data, several times. We analysed the narratives we gathered, linked them to available data, discussed the findings and formulated follow-up actions in a series of workshops and lectures with officials, designers, data specialists, researchers and citizens.
Of course, the project took time to gather momentum. The subject matter was highly topical but also extremely complex. In addition, the conversation about the smart society has been conducted primarily by experts in terms of various technological solutions. The DATAstudio's added value therefore lay partly in the way it deliberately linked regional, national and international networks and knowledge to open up discussions that had previously been conducted in a one-sided way. We also used innovative interventions to unite and mobilise local residents for the collective formulation of new design questions - because building a smarter society isn't just about making the city cleaner, safer and more efficient. It's also about making it a more inclusive place: a community whose residents are subjects, not objects, and work with government, businesses, non-profit organisations and knowledge institutions to think about how data can add value and come up with solutions for improving the city.
The programme concluded with a digital publication featuring essays by Dan Hill, Anab Jain, Sukanya Krishnamurthy, Klaas Kuitenbrouwer, Ekim Tan and Linda Vlassenrood (ed.) that situate the work of DATAstudio in a broader context.