Het Nieuwe Instituut acquired the archive of MVRDV, including a large number of maquettes, in 2016, but cannot keep it in its entirety. In this Archive Talk, curator Suzanne Mulder discusses the considerations and conversations that precede the choice of models that will be included in the State Archive for Dutch Architecture and Urban Planning. How does such a complicated selection come about?
6 December 2018 18:45 - 19:30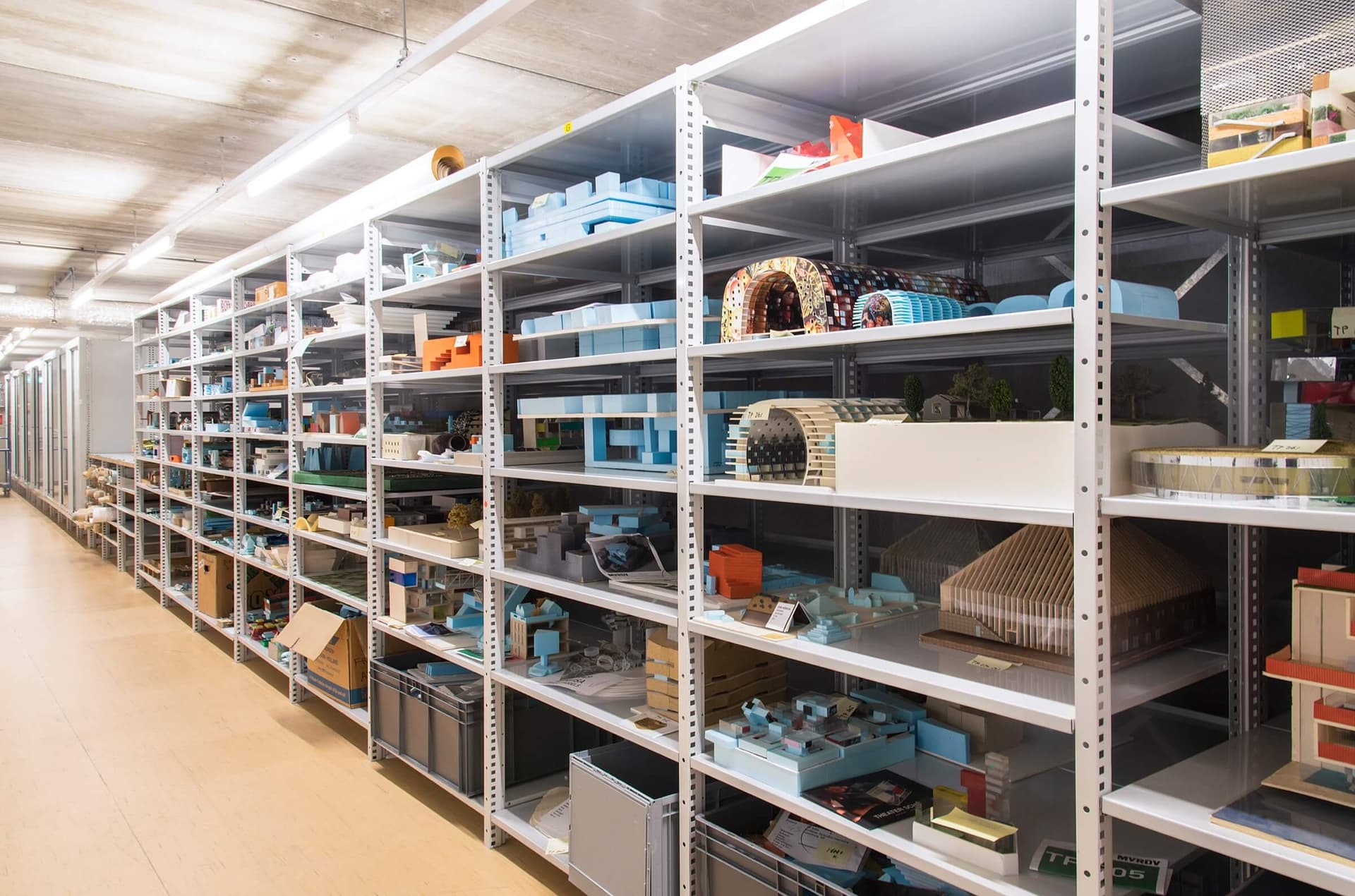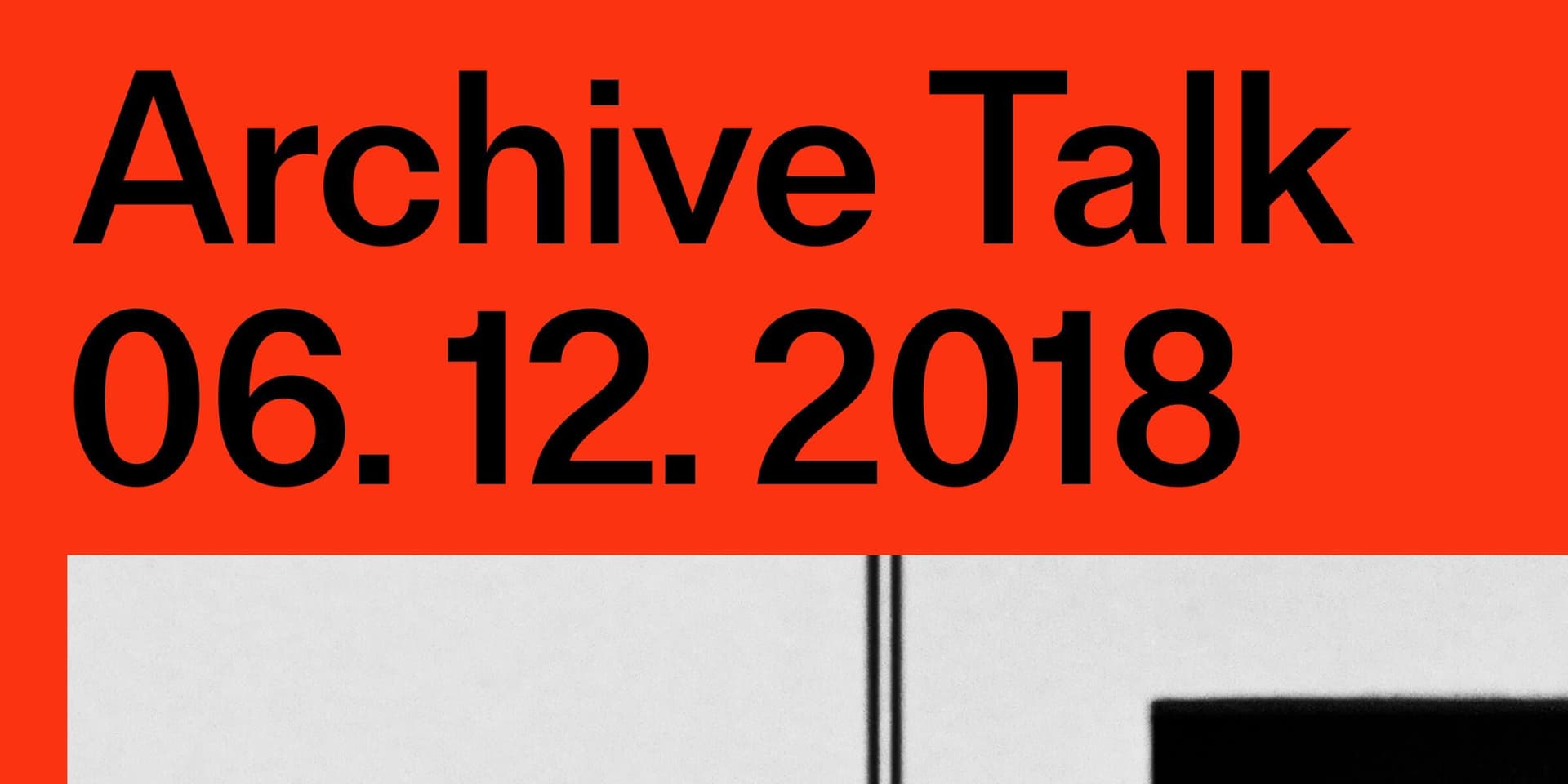 In this Archive Talk, we will join Suzanne Mulder, curator of Het Nieuwe Instituut, in an overview of some of the considerations and choices that precede the planned selection of models by architectural firm MVRDV. Het Nieuwe Instituut acquired the MVRDV archive in 2016. Of the more than 350 models and models that have been transferred at the time, only 150 are expected to be definitively adopted in the State Archive for Dutch Architecture and Urban Planning. How does this final selection come about?
Since the firm's foundation in 1991, MVRDV has produced thousands of maquettes. A large portion of MVRDV's collection is made up of study models made from blue foam, but there are also models made out of cardboard, plastic, artificial resin and 3D prints. Het Nieuwe Instituut will keep the entire series of only a select number of key projects, in order to document their entire design processes, but this is not possible for all projects. This selection requires painstaking consideration, carried out by curator Suzanne Mulder in close cooperation with MVRDV. In this Archive Talk, Suzanne Mulder highlights concrete examples to guide us through her considerations and the conversation with MVRDV that will lead to the selection.
MVRDV
MVRDV was founded in 1991 by Winy Maas, Jacob van Rijs and Nathalie de Vries. This firm of architects attracted attention for progressive projects such as Villa VPRO and its WoZoCo housing for older people in Amsterdam. Since then the firm has undertaken many projects, ranging from buildings and urban planning designs to design software such as Function and Region Mixer. The Markthal project in Rotterdam was completed in 2014 and the firm is currently building the Depot at Museum Boijmans van Beuningen. The MVRDV archive is a source of knowledge on the history and working methods of the firm, but also a reflection of the more general developments in architecture from the 1990s to the present. The archive contains a wealth of information on, for example, the influence of globalisation and digitisation on architecture, the changing role of the architect and innovations and experiments in the areas of densification, sustainability and mobility.
Speculative Design Archive
With a temporary archive installation, Het Nieuwe Instituut speculates on the possible contents of an archive for design and digital culture from the Netherlands. Who will save what - and how, and why - for future generations? Together with its visitors, Speculative Design Archive uncovers the value of both acknowledged masterpieces and forgotten treasures.
Thursday Bite
Before the Thursday Night you can grab a bite to eat with the speakers and staff of Het Nieuwe Instituut. At 18:00 Het Nieuwe Café will serve soup with bread or a quiche with salad. Dinner vouchers are available for ¬ 7.50 up to a day before the particular Thursday Night event via the Tickets link.
Become a Member
Become a Member of Het Nieuwe Instituut and you'll support our mission to navigate the vast and evolving field of design. You'll also be inspired by our special program of Members' events, meeting up with other like-minded people as we invite you to reflect with us on design's changing role in technology, economics, culture and society.