Nieuwe Instituut calls for designers interested in testing products, systems or services that contribute to regeneration rather than extraction and exhaustion. In order to do so, it offers a physical 'testing ground', a new kind of retail model: New Store. During Dutch Design Week 2023 a first physical branch of New Store will be opened with a selection of products exploring expanded modes of exchange and encounter that fulfil the 'consumer's' needs in socially, economically, and ecologically regenerative ways. The aim of the New Store is to test these proposals out in actuality. In other words, the intention is not to simply present an exhibition of ideas and concepts; instead, the goal is to test these propositions in the "real world" with real "consumers," i.e., the visiting public, engaging in the actual purchases or exchanges being proposed.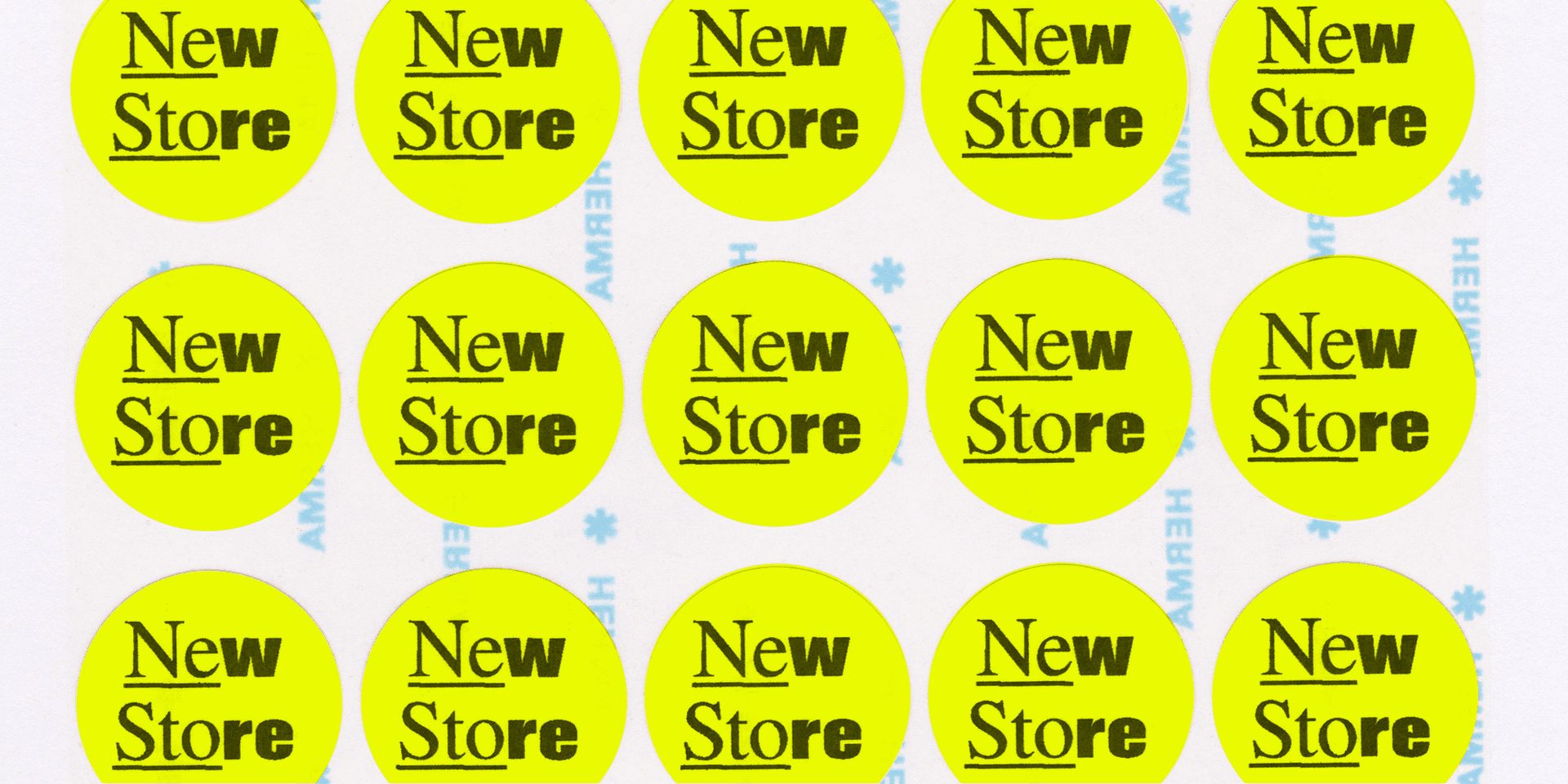 New Store is a multi-year project using testing-as-research to explore the possibilities of regenerative products and exchanges within a retail store. Exchange is both a human need and a human desire — we have accommodated this through services, ideas, products, and designs. Yet, we have grown accustomed to extractive capitalist approaches of exchange that have been mediated by consumerism and currency. Given capitalism's limited idea of what it takes to create value and, indeed, how value is ascribed and defined, New Store aims to not only take a transdisciplinary approach to illustrating alternative, or hybridized, approaches; it intends to prompt further research by enacting them. To work towards a store that brings together different systems of exchange that speak on the multiplicities of regeneration. In doing so, it will produce a concrete place of encounter and exposure and a lens for reimagining a city where consumption is contributing to the wellness of its environment and all its citizens, human and more-than-human.
Through a series of iterations and together with a growing group of designers and researchers New Store will be tested and further developed. By the end of 2024 New Store will find a permanent place at Nieuwe Instituut in Rotterdam.
New Store is also part of a collaborative programme with International Architecture Biennale Rotterdam (IABR) and The Seeking State. Together with designers, researchers and other institutions, both institutes will investigate and test how alternative value systems can lead to new forms of infrastructure. While Nieuwe Instituut's main focus is on the design of products and services offered at New Store, IABR will orient itself to alternative models of production, logistics, data, infrastructure and distribution.
Application Process
This Open Call seeks 'products' for the first iteration of New Store at Dutch Design Week. Products can be understood as any gesture, object, or service that reflect or embody the expansive possibilities and multiplicities of a regenerative economy and practice. The products can be finalized or in the process of completion.
Selected designers will work alongside a team of researchers from Nieuwe Instituut, and external parties, to shape New Store during Dutch Design Week.
For this selection, the jury will not only consider how various products and pitches can function individually, but in relation to one another and in a physical space.
Submission requirements and deadline
Do you have a product, or vision, to contribute to New Store? Apply through the button below, download the document, fill it in and submit it as a PDF once completed to newstore@nieuweinstituut.nl. Applications may be submitted from May 3rd, 2023, until June 12th, 2023.