Op donderdag 18 april 2019 veranderde Gallery 1 van Het Nieuwe Instituut in The Common Inn: een gemeenschappelijke verblijfplaats die ruimte biedt voor presentaties van, gesprekken over, performances door en reflecties op 'talent'.
18 april 2019 12:00 - 19 april 2019 00:00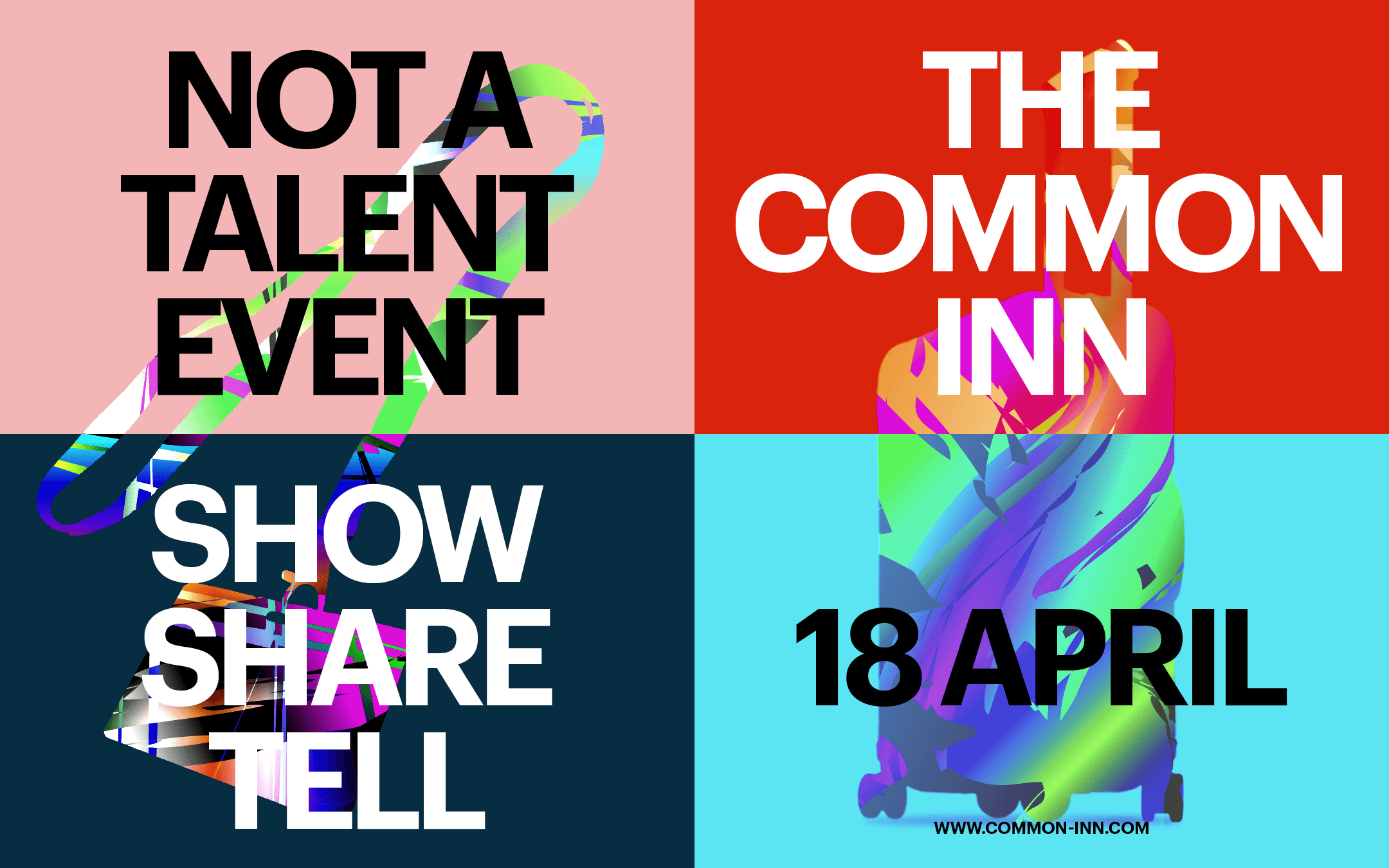 Binnen een motel gelijkende omgeving kruisten makers, denkers, belangstellenden en publiek elkaar. Het Nieuwe Instituut werkte voor dit evenement samen met curatoren en scenografen Simon Becks en Jules van den Langenberg.
Meer dan 75 ontwerpers, architecten en kunstenaars herkenden zich in de Call for Anyone and Everything, die makers en denkers uitnodigde een project of idee in te sturen om te presenteren, uit te proberen of anderzijds publiek te maken op 18 april 2019. Gebaseerd op voorkeuren van tijdsloten door de inzenders en thema's van werken kregen álle inzenders een plek in het programma, zonder dat daar door de curatoren een selectieronde op werd toegepast.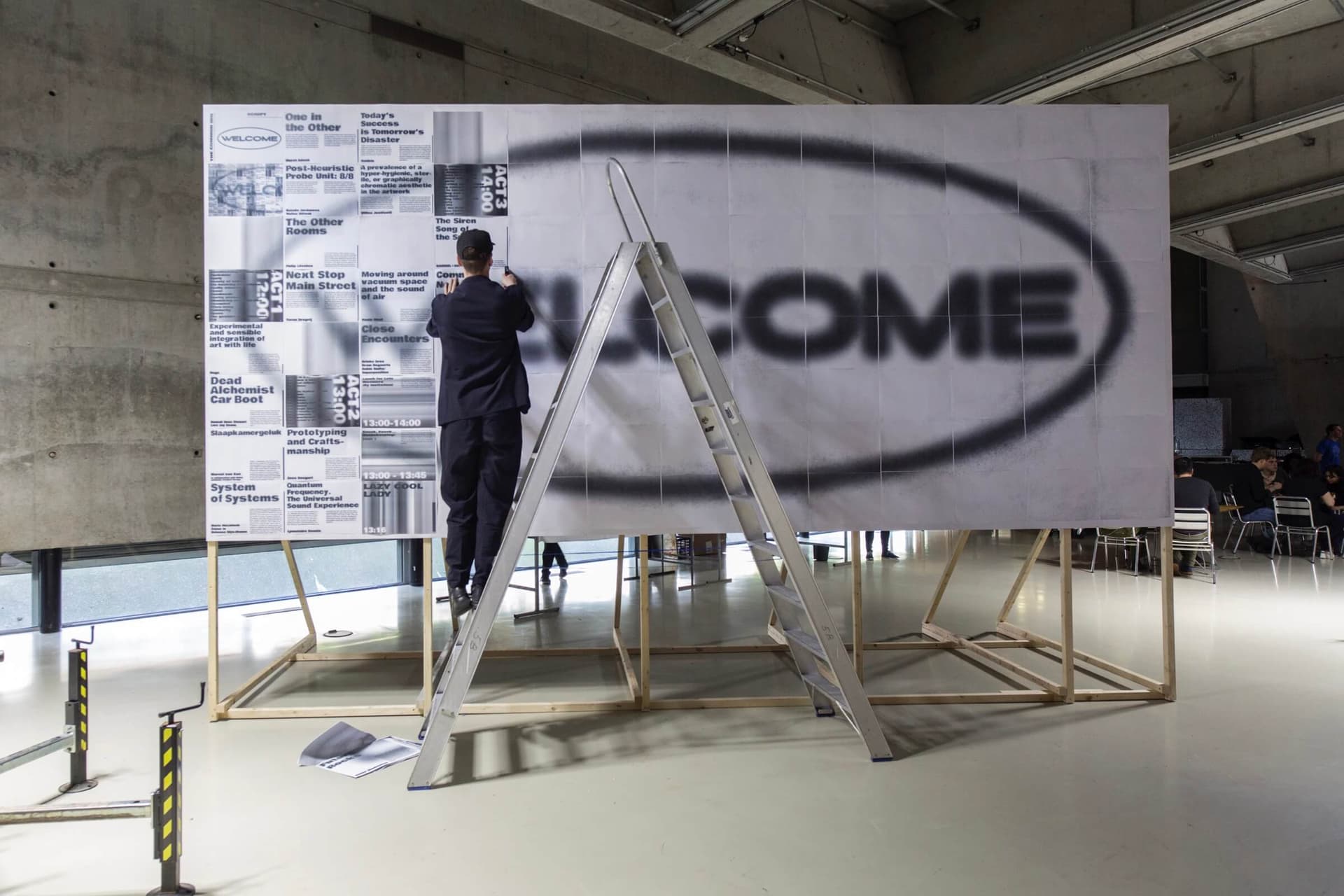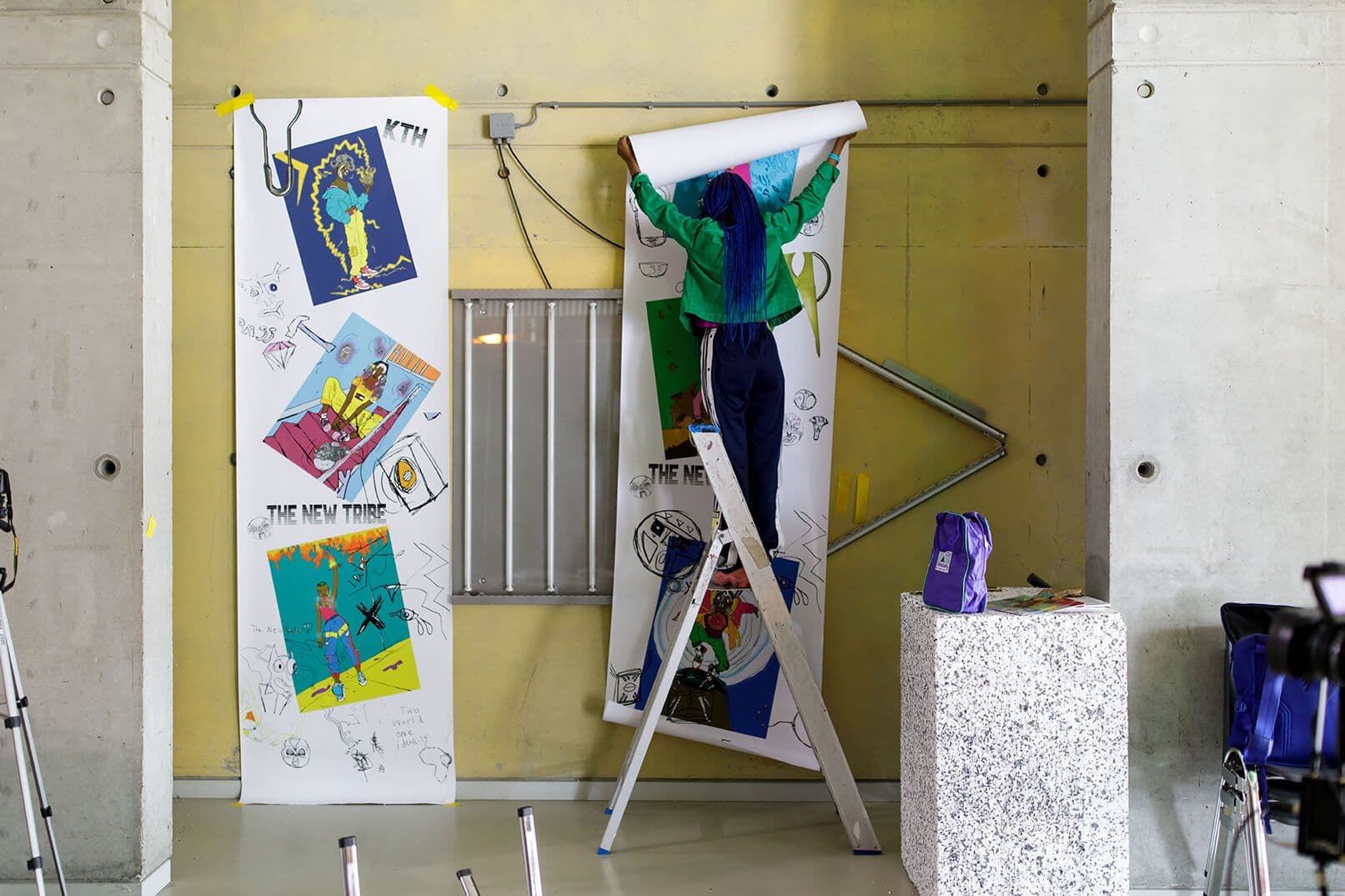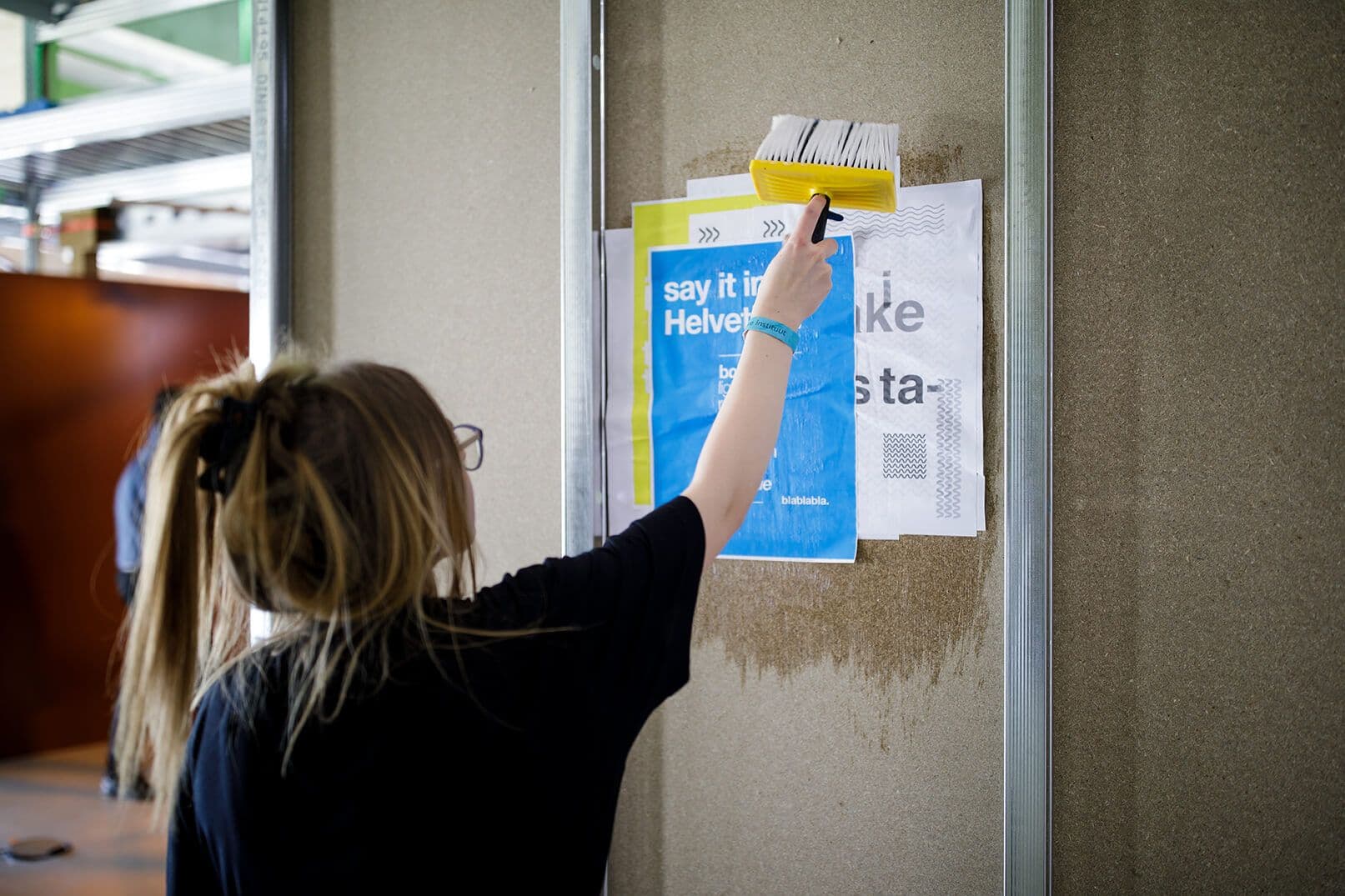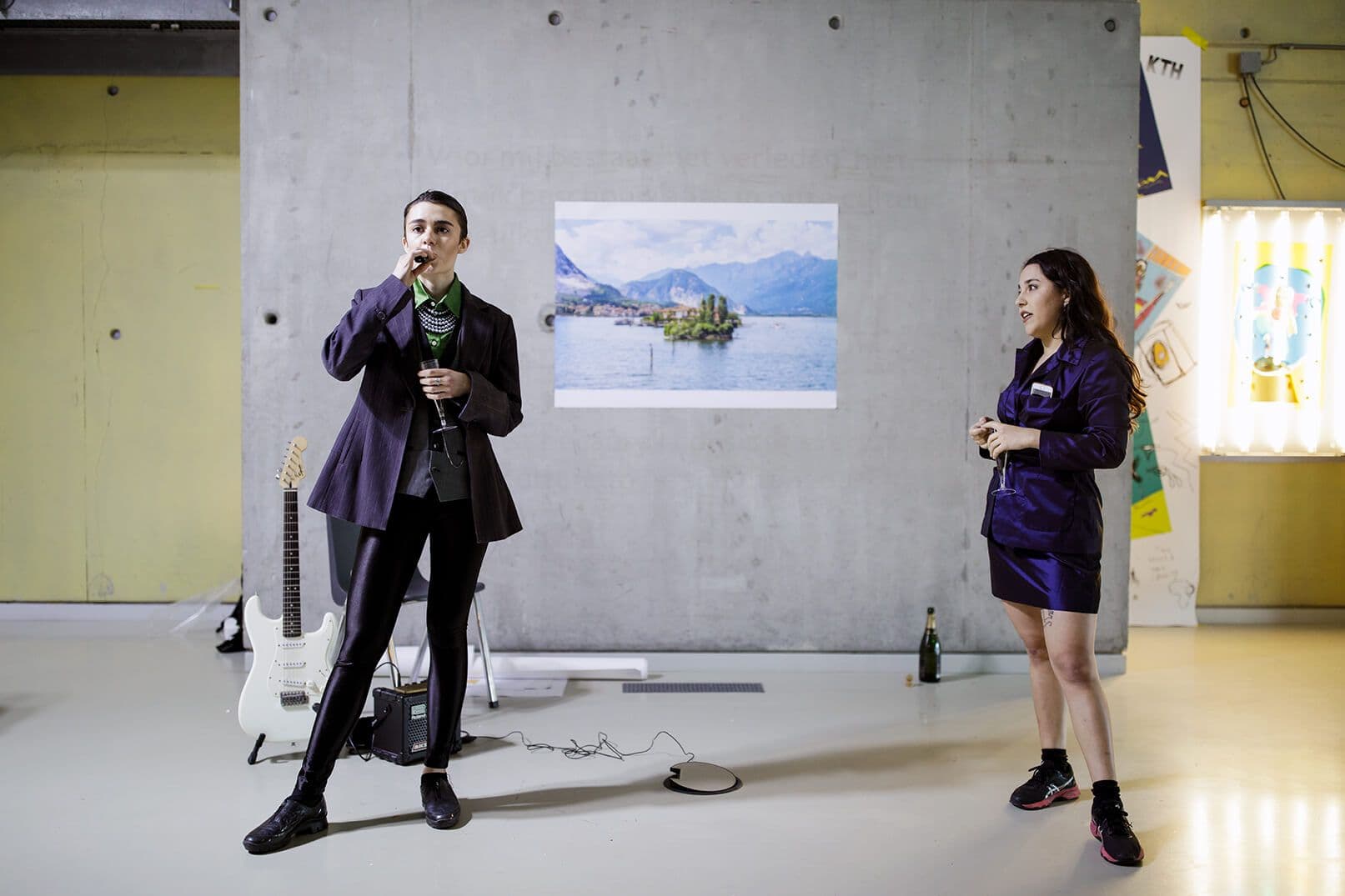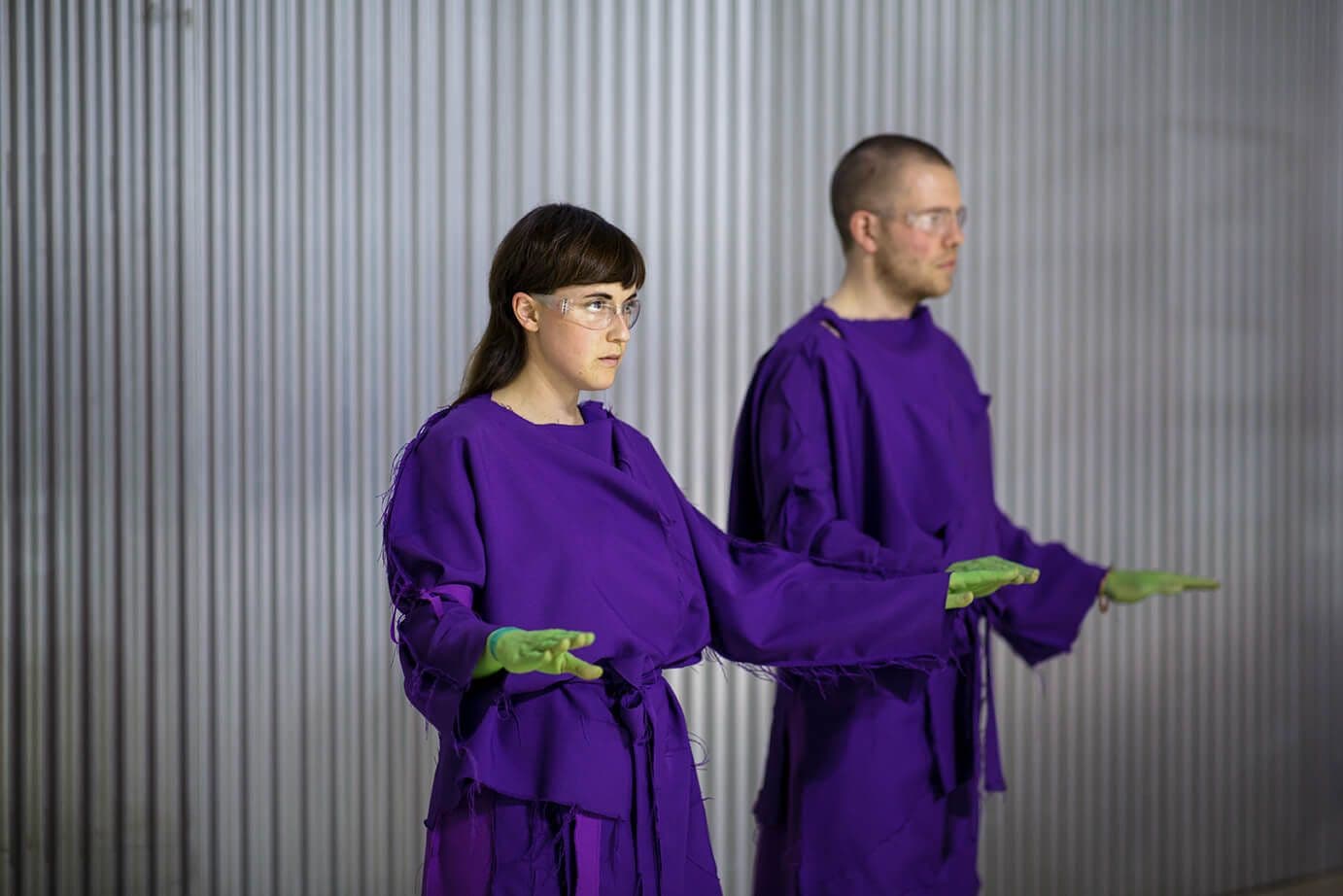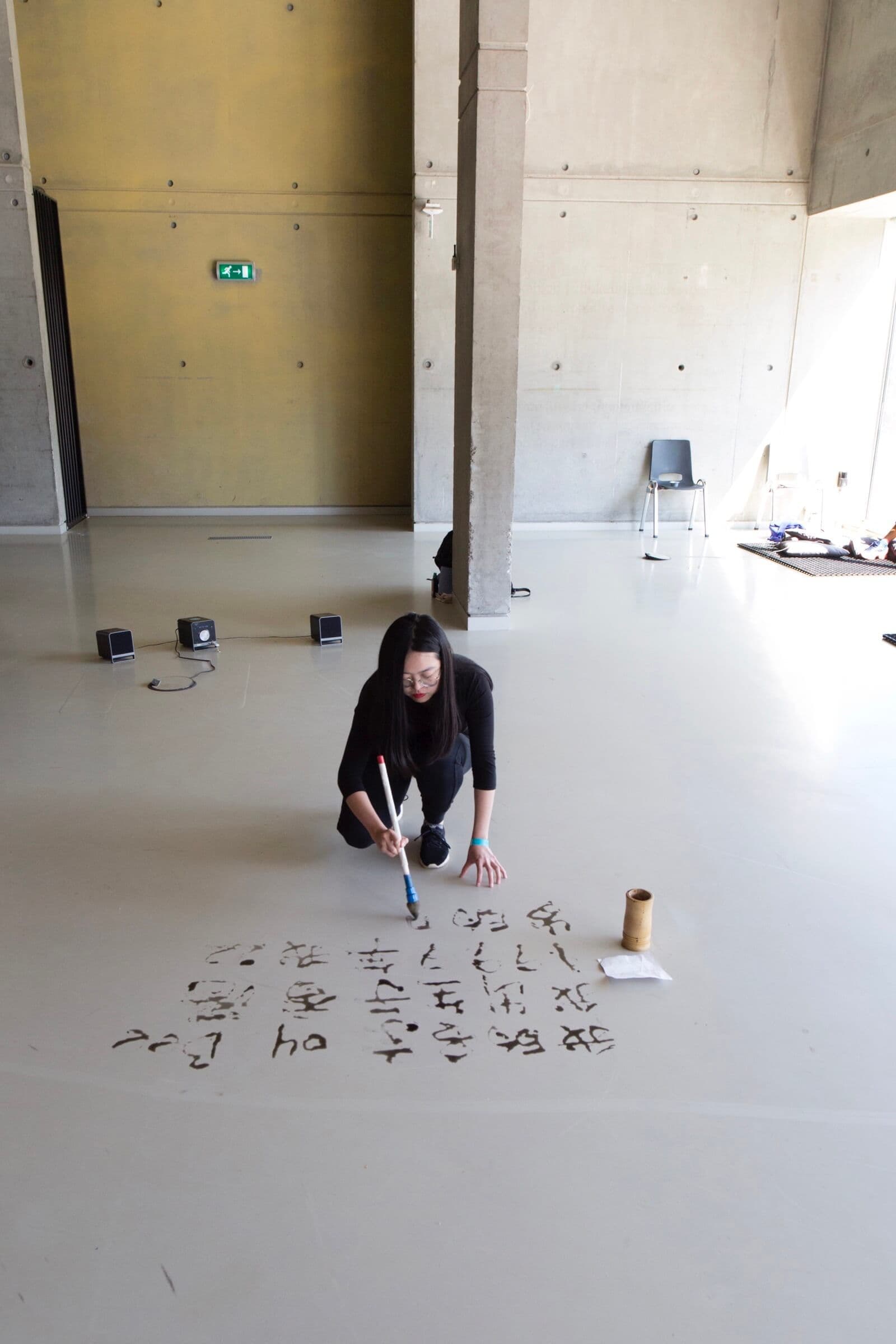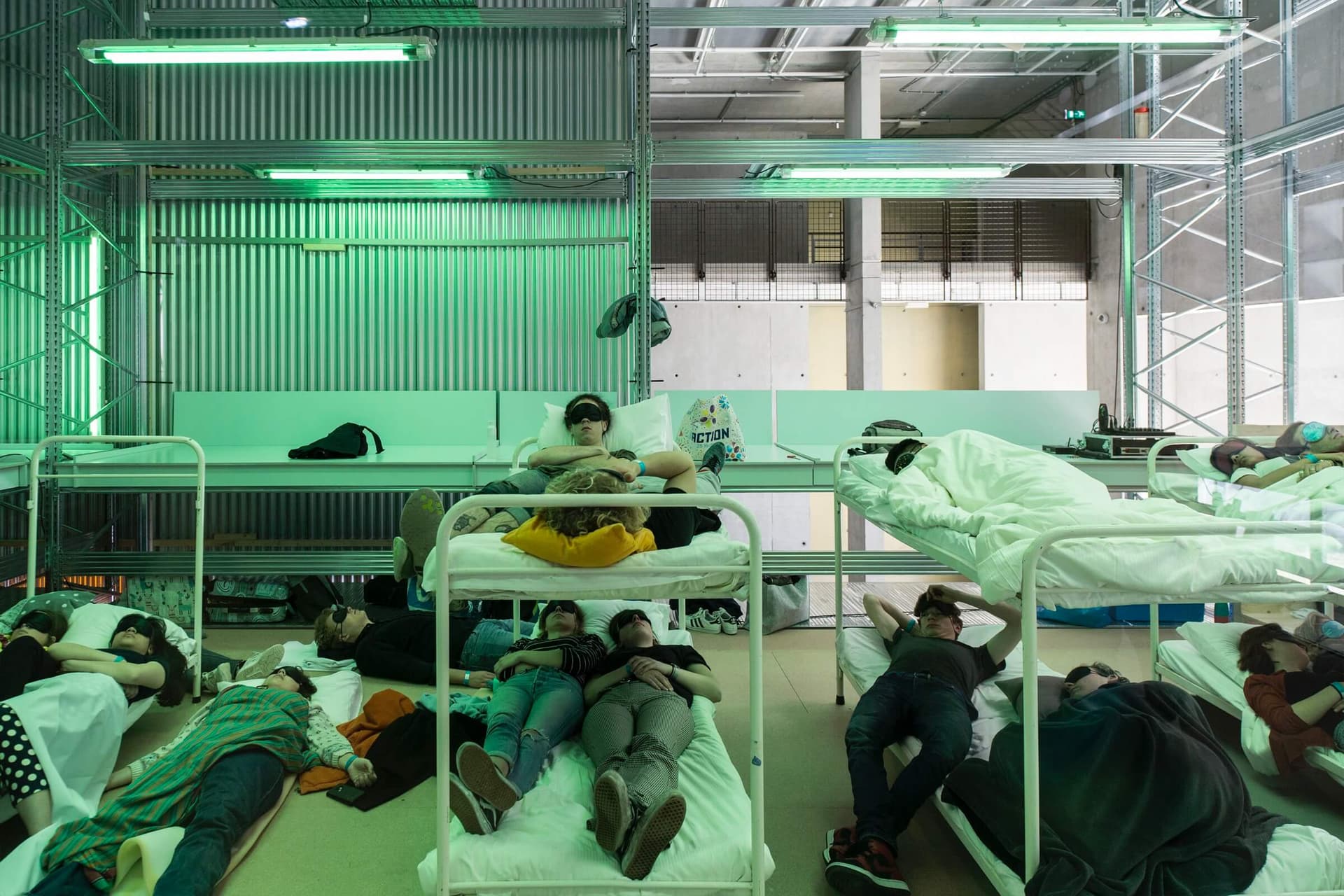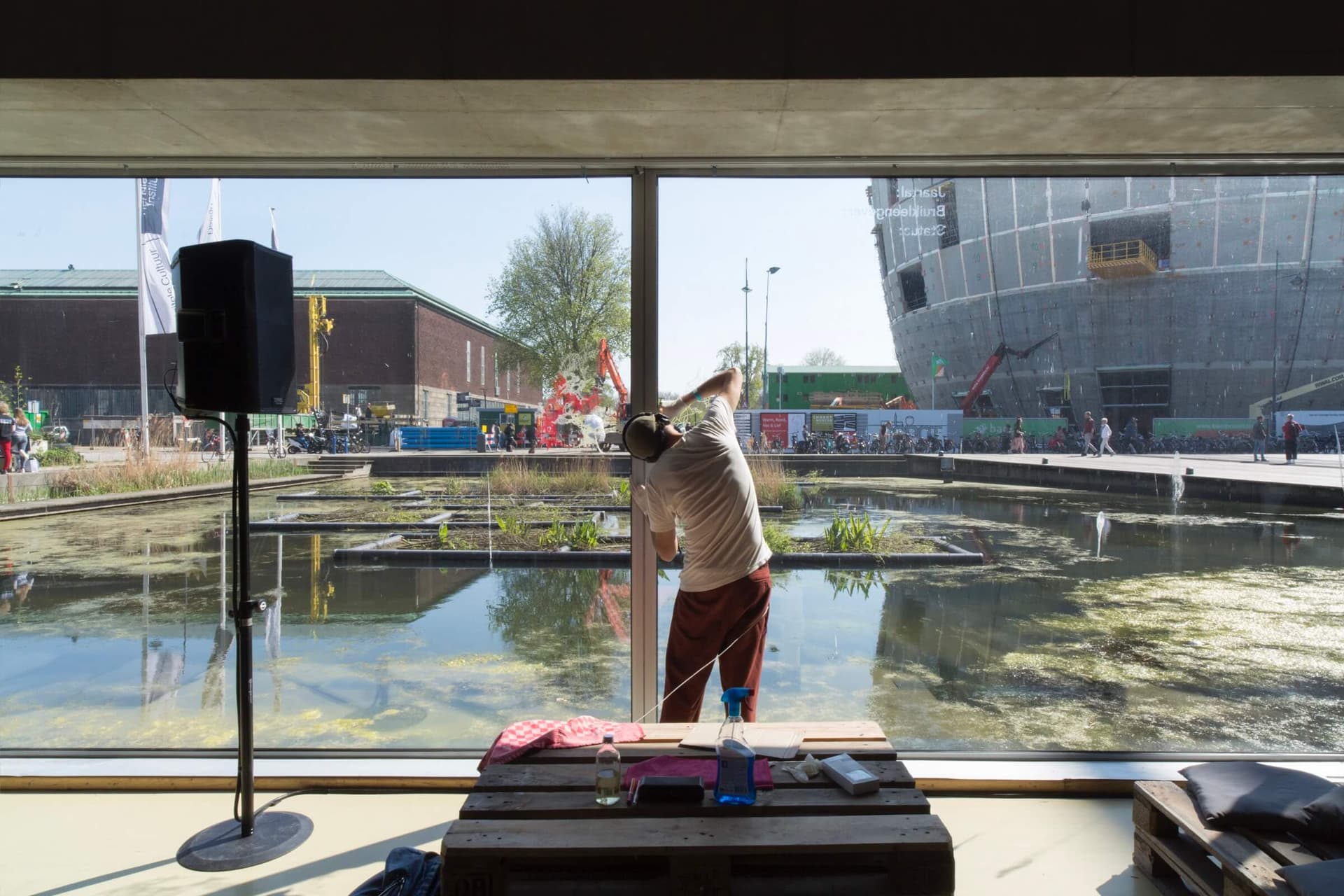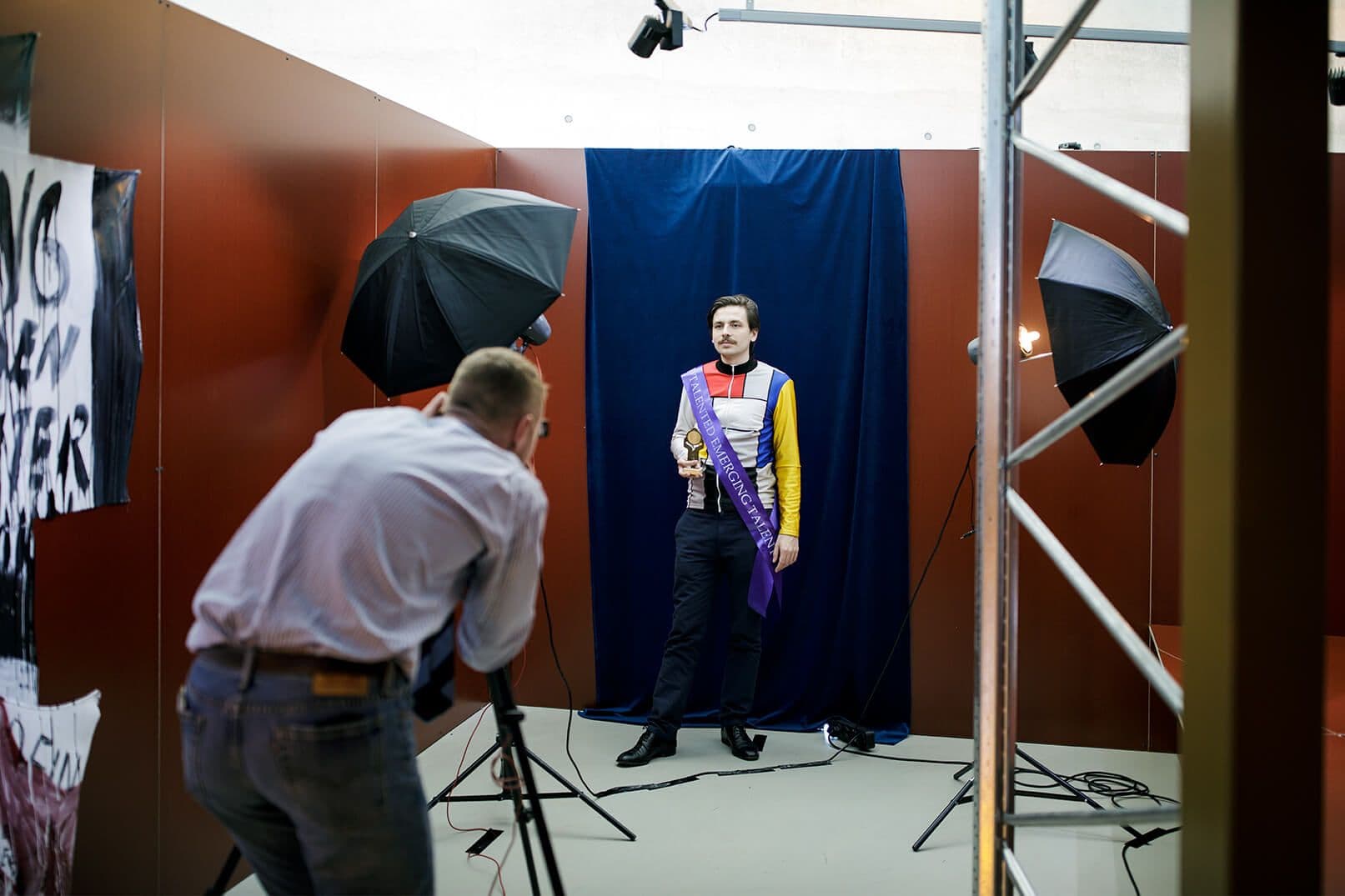 Dit resulteerde in een presentatie van meer dan 75 makers en denkers, variërend in leeftijd, achtergrond en ervaring. Naast het doorlopende programma van gepresenteerd werk van Call to Anyone and Everything. vonden er tijdens The Common Inn verschillende publieke en besloten bijeenkomsten plaats. Met de Memorial Service for Talent namen we afscheid van talent als een puur individuele verdienste. Tijdens de Lunch for Late Bloomers gingen ontwerpers, die in het verleden niet in aanmerking zijn gekomen voor een beurs, in een informele setting in gesprek met curatoren, programmamanagers en galeriehouders. Zij kregen de kans hun praktijk, plannen en werk te bespreken. Als laatste werd tijdens de sessies White Sheets en Knock, Knock Housekeeping talent als eenzijdige opmaat naar een succesvolle carrière genuanceerd.
The Common Inn was het eerste evenement waarmee een tijdelijke verblijfplaats werd geboden voor presentaties van, gesprekken over, performances door en reflecties op 'talent' en 'talentontwikkeling'. Daarmee is deels invulling gegeven aan de opdracht en de daaraan verbonden mogelijkheden voor het maken van een talentmapping. Komend jaar wordt de mapping - bestaande uit diverse events rond talent en talentontwikkeling, het webmagazine en ontwerpplatform - verder uitgebreid.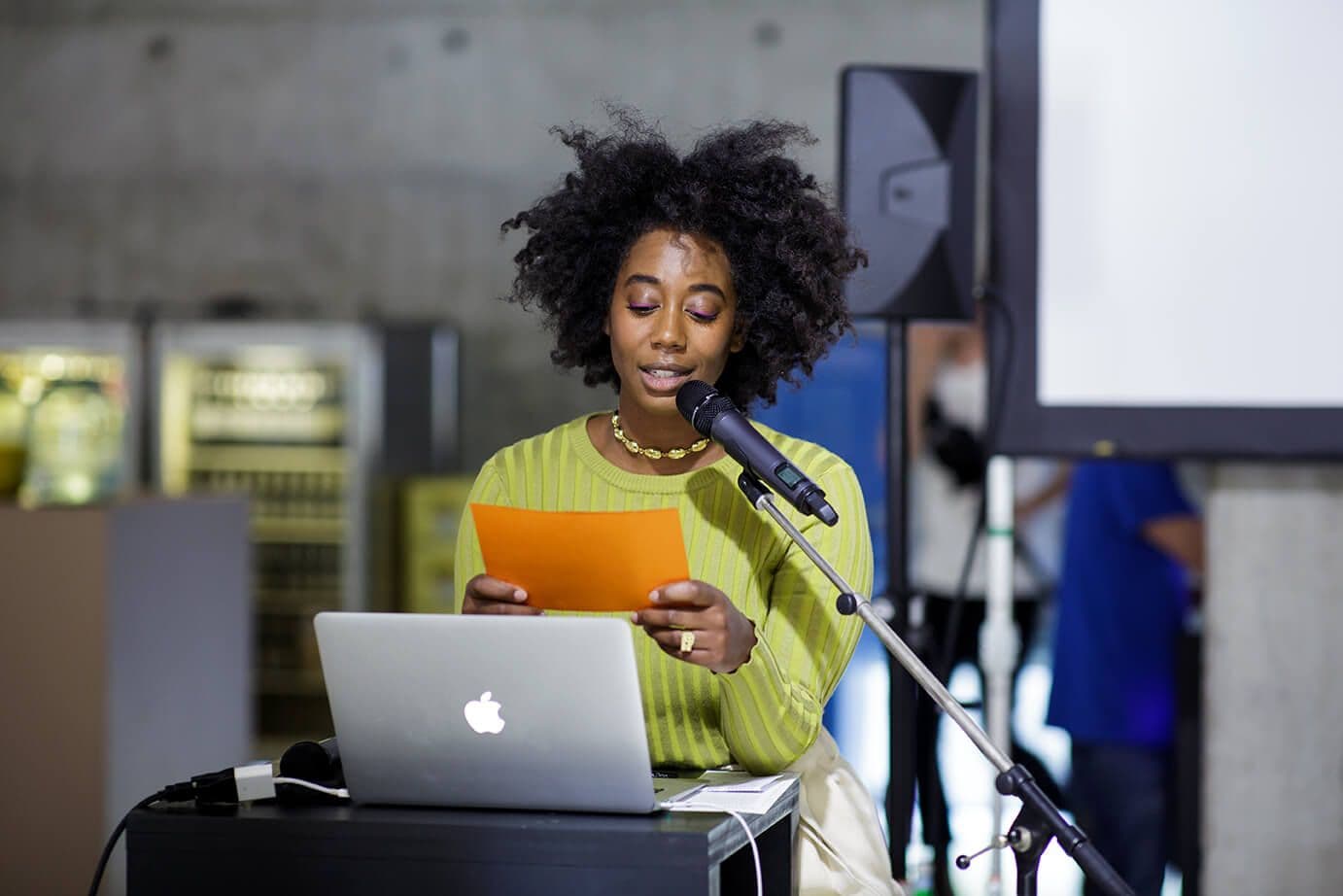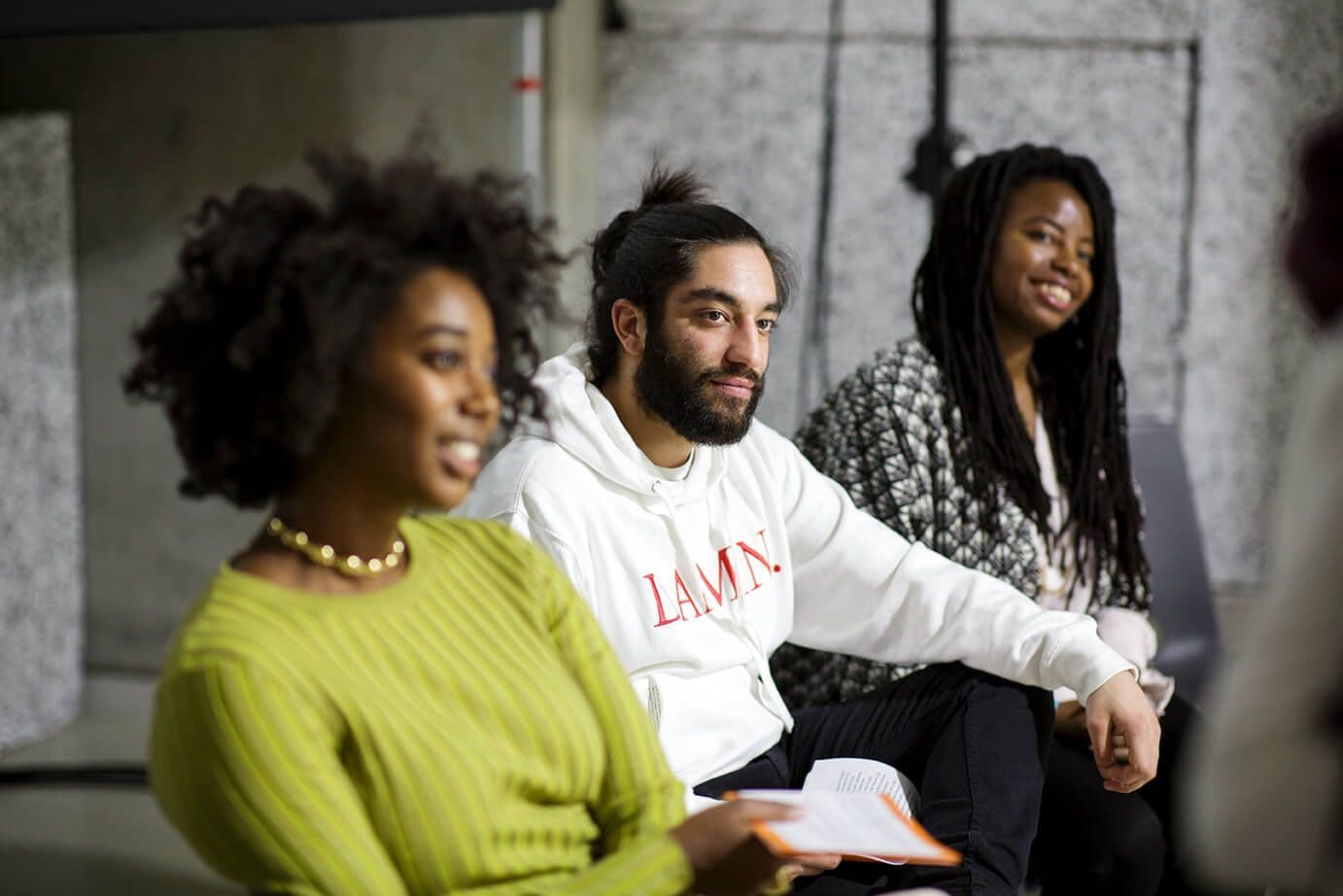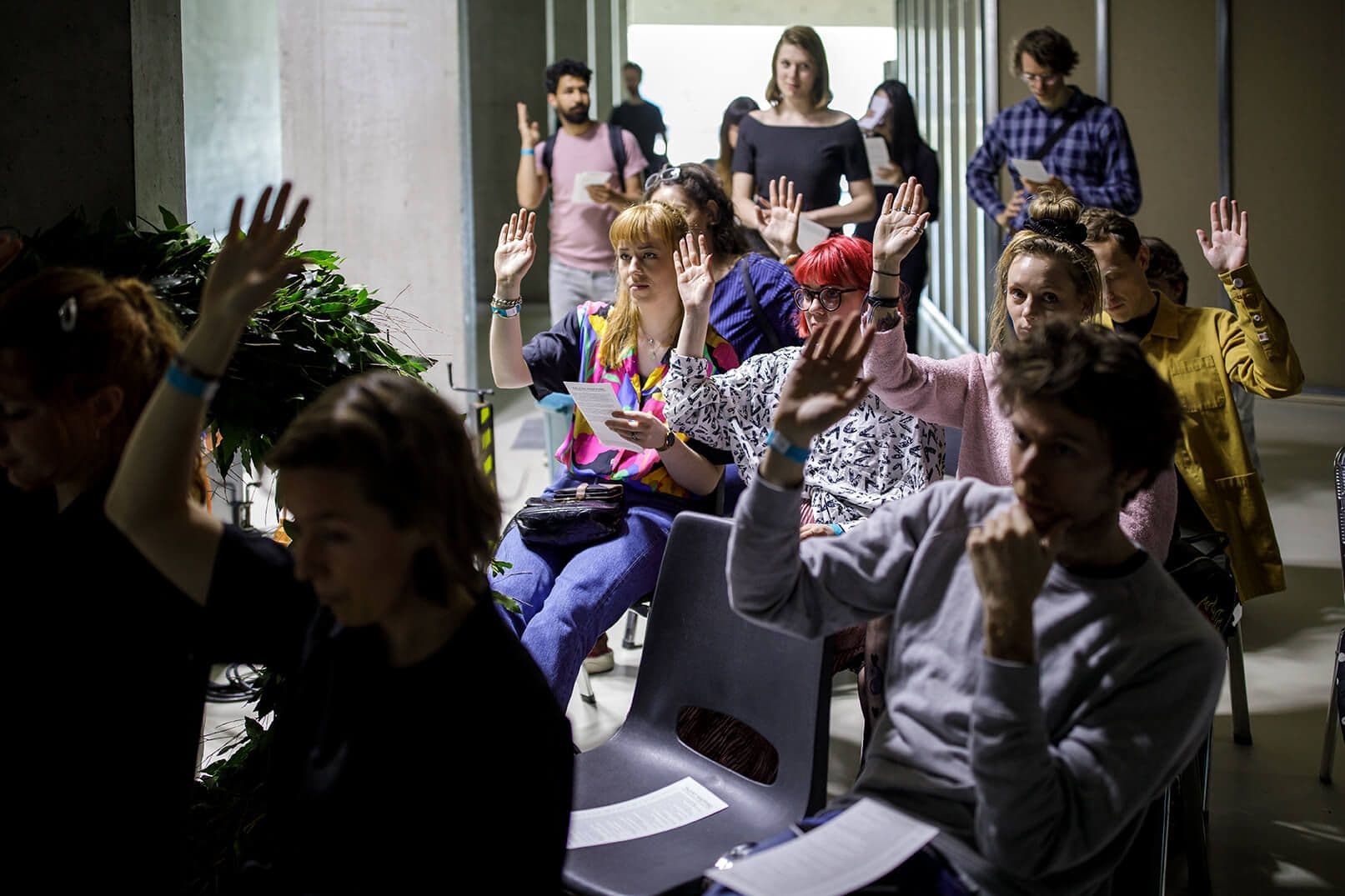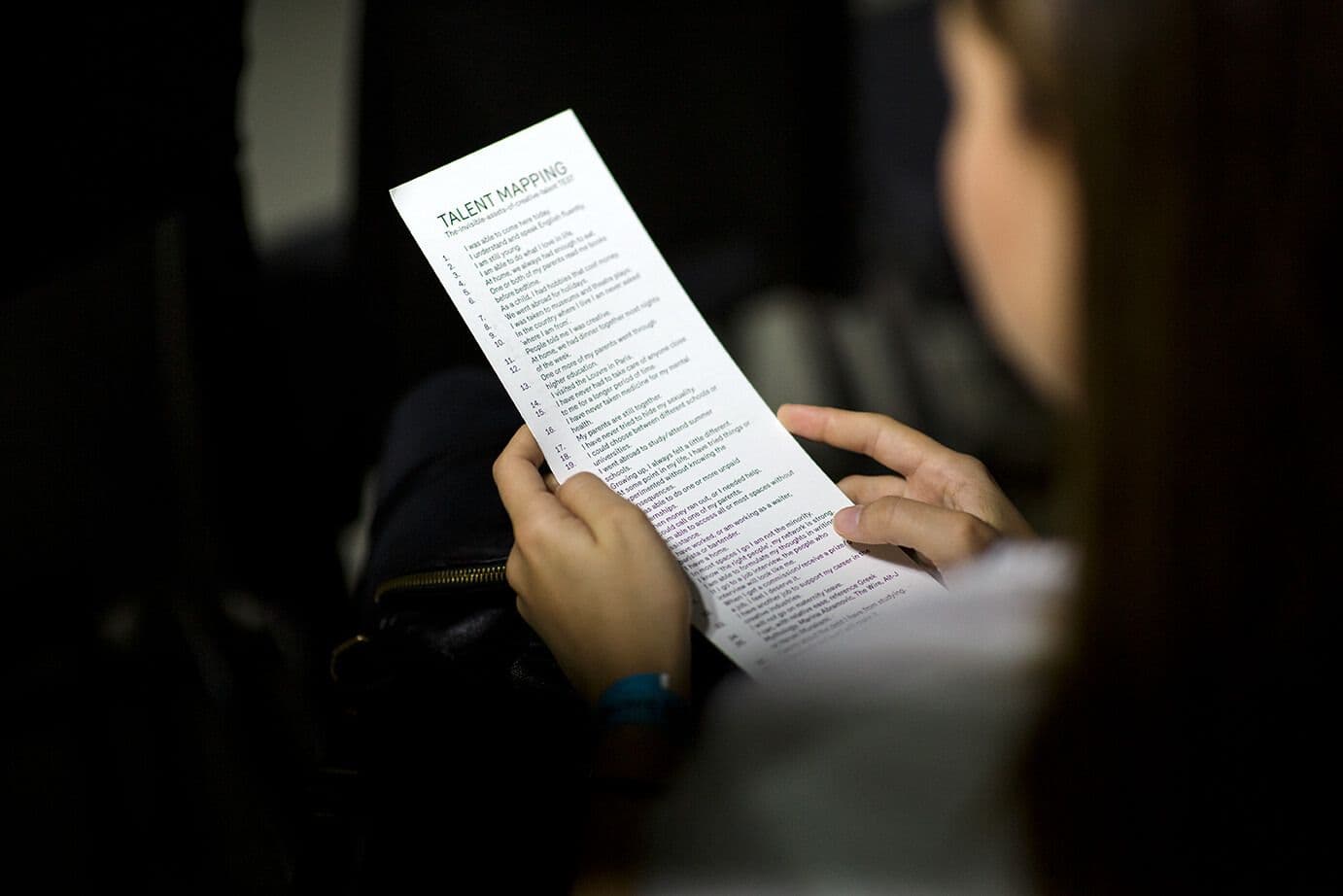 Deelnemers Call to Anyone and Everything
12:00 ACT 1/9 at THE COMMON INN: Accelerating human progress, Anekdote, Apply, Beauty of nature, Bio-hacking experiments, Bodily mimesis, Decor, Handmade, Knotty process, Mimicking machine-like, Occupied, Often-busy, Solidarity, Space, The gesture of resistance, 8/8.
Deelnemers: Huge, Lara Joy Evans and Hannah Rose Stewart, Marcel van Kan, Maria McLintock, Danae Io and Rebecca Glyn-Blanco, Murat Adash, Natalia Jordanova & Walter Götsch, Philip Lüschen en Zoran Dragelj.
13:00 ACT 2/9 at THE COMMON INN: Being in a flow, Contains a contraption, General rehearsal, Hartritme, Here, I am an Italian artist, My table, Neurosis, Staircase, Obsessive overeating, Organizes, Sabotage the farm industry, Small ferris wheel, Synesthesia, The apartment, Tomorrow's disasters, Toy, Uses.
Deelnemers: Cees Boogert, Job Schroën, Lynnclaire Dennis, Milica Jovićević, Oddkin, Paola Ricci en Brieke Dros, Bram Bogaerts & Robin Smits/Superposition.
14:00 ACT 3/9 at THE COMMON INN: Candy wrappers, Crying metals, Dark dungeons, Dwarves are miners, Emotional education, Five girls, Generating alternatives, Giving everything for children, Keep te facade, Painting and object, Prescribed, Reading filled blanks, Scarcity, Shelf life, Shine the brightest, Science fiction, The local amateur.
Deelnemers: Gabriel Guevara, Hulya Ertas, Jesler Muntendam, Johnny Theodorus Wiekhart, Julia Sokolnicka, Julia Sokolnicka, Katya Stepanova, Lars den Hertog, Myriam Gras en Willem Schenk, Cindy Wegner, Amber Oskam & Gyalpo Batstra.
15:00 ACT 4/9 at THE COMMON INN: Face, Feelings, Feminine and decadent Floriography, Flower arrangement, Flowers can be surprisingly, Interactive, Life enhancing, Lure them out, Not to be included, Obscure, Oversimplified, Sensing pollution, Street calligraphers, Ubiquitous media, Water.
Deelnemers: Asu Aksu, Gea Bonaffini/ChinaRaw, Henrike Altes, Holy Fool Studio, Jason Page, Joca van der Horst/Studio Jocavdh en Mike Kokken & Max Peeperkorn.
16:00 ACT 5/9 at THE COMMON INN: Atopia, Branding, Care, Current field, Go fast alone, Ineffability, Juxta-reality, Multimode, Origin, Post-consumption, Sales man-esque, Silicone, Situated, Small amount of risk, Today's treasure, Walk by the wall, Workflow.
Deelnemers: A.topos, bi-, Dagrún Aðalsteinsdóttir, Hannah Carpenter, Kalkidan Hoex, Sam Janssen, Sina Mostafavi, Benjamin Kemper & Daniel Fischer en Zinzi de Brouwer.
17:00 ACT 6/9 at THE COMMON INN: Administrative task, A hot girl driving a car, cool., Conditions, Highlighting individualised precarity, I am all about me, Labour of love, Late-late-capitalism, Limited living space, One man fashion show, Our realities , Pilgrimage, Precariousness, Quickly, Sleeping in a huge crowd, Treks, Video.
Deelnemers: David Cross, Eva & Floris, Lexi Herman, Mieke van der Linden & Ginger Haasbroek, Simona Koutna, en Trine Bumiller.
18:00 ACT 7/9 at THE COMMON INN: Allegories, Egg tempera, Executive realness Feedself, For electric guitars, Getting back, Hybrid activities, kMarket, Meticulously, Music, Network, Outgrowing the individual, Sound, Space science, Subconciousness, Violinist, Wedding Dj.
Deelnemers: A11 Studio, Alexandra Barancova & Jae Perris, John Giskes, Lotte Schröder & Glenn Ryszko, Nóra Békés en Salome Dijoux & Amélie Peterli.
19:00 ACT 8/9 at THE COMMON INN: Actually feel, 'Agressive', Animo, Cacophony, Is a very personal, Non-believers, Nursery rhyme, Passive, Plastic imprints, Postcard, Sound, The method I, Underworld.
Deelnemers: Hanneke Klaver, Judith Muijs & Tosca Schift, Heidi Hörsturz, Lydia Belevich, Reinier Kranendonk, Riccardo De Vecchi, Studio Andrea Abbatangelo en Susan van Veen.
20:00 ACT 9/9 at THE COMMON INN: Alphabet, Christmas, Cliffhanger, Drawings, 'General performance', Keyboard , Magic, Manipulation and rebellion, Not merely illustrations, Rehearsal, Routines, Social skills training, Two relax chairs, Unlearn, Visual, We chose, Worried analysis.
Deelnemers: Alessio Dispenza/Backinasec, Jadid Al-Rifai & Chloé, Giordano, Marcel van Kan, Minsook Kang, Miron Galic, Myrthe van der Molen, Richard Niessen, Stephen Blumenschein en Yue Mao.
Lunch en Diner
Lunch en diner werden verzorgd door Lof der Zoetheid. Lunch en diner tickets verkrijgbaar via onderstaande link tot en met 11 april.