Premsela, Dutch Platform for Design and Fashio
n (2003 - 2012)
Publications
Premsela was involved in the publication of numerous design- and fashion-related books.
The independent Dutch-language magazine Morf seeks to promote a broad view of design. It has been distributed twice a year to design students in the Netherlands since December 2004. Its circulation of 12,500 made it the country's biggest design magazine. Each issue contained a mix of classic texts, selected reprints and original articles.
Rietveld's Chair
Marijke Kuper en Lex Reitsma, 2012.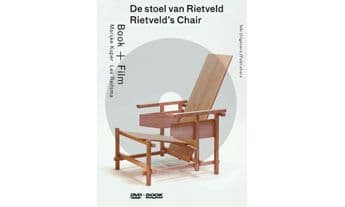 The film and book Rietveld's Chair tell the story of Gerrit Rietveld's red-and-blue chair, as uncovered by art historian Marijke Kuper, who undertook to find out how the modernist icon was born and how it was viewed and used in its day. The graphic designer and filmmaker Lex Reitsma's documentary features Jurjen Creman's reconstruction of the lost first version of the chair.
Joop Istha
Marie Christine van der Sman, 2011.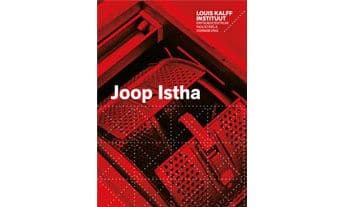 Joop Istha, born in 1933 in Amsterdam, belonged to the Netherlands' first generation of industrial designers, who developed consumer goods for the postwar mass market in which form was as important as function. Joop Istha, edited by Marie Christine van der Sman and featuring contributions by Kiko Luijten and Frederike Huijgen, is published in Dutch and English by [Z]OO producties and the Louis Kalff Instituut.
From Mad Dutch Disease to Born to Adorn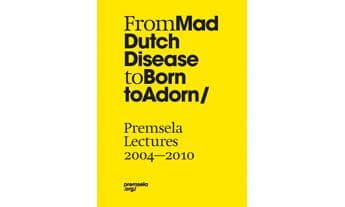 Over the past seven years, Premsela has invited six speakers from outside the world of design to share their views on current developments in the field. These six lectures - by Michael Rock, Werner Sewing, Ann Meskens, Józef Mrozek, Henk Oosterling and Nancy Etcoff - have been collected in a beautifully designed, conveniently sized book.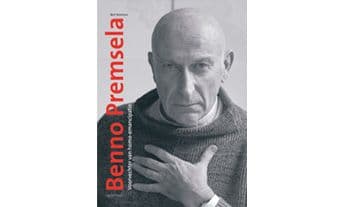 With his enchanting shop windows for De Bijenkorf, his practical Lotek lamp and his bold cotton carpets, Benno Premsela became known to the general Dutch public as an outstanding interior and industrial designer. His many advisory roles in the arena of art and culture further made his name as a trendsetter of modernisation. Benno Premsela also worked for the emancipation of gay men and women in an era when homosexuality was taboo. This book sketches the eventful life of a passionate person in a turbulent age.
Een relatie met ruimte
Friso Broeksma en Benno Premsela, 2008.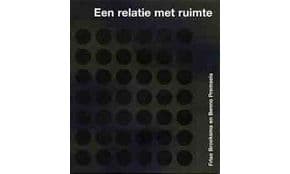 Friso Broeksma asked 80 friends and acquaintances of his and Benno Premsela's to articulate their views on relationships and space. This is a companion volume to Bert Boelaars's biography. Together, the two books bear witness to a life lived as publicly as possible. Benno Premsela had only one secret: that he had no secrets.