Habitat: Expanding Arc
hitecture
18 October 2018 - 9 March 2019
Patchwork Metropolis
In 1989 Willem Jan Neutelings (1959) was commissioned by the municipality of The Hague to study the urbanisation process of the southern section of the so-called Randstad conurbation in the west of the Netherlands, in particular the area between The Hague and Rotterdam.
Neutelings' proposal for a 'tapijtmetropool' ('patchwork metropolis') rejected the traditional contrast between the city and the outlying rural areas to replace this binary opposition with the conception of the region as a collage of fragments: a network city made up of traffic infrastructure, residential areas, historic inner cities, open areas, old estates, greenhouses, industry, etc.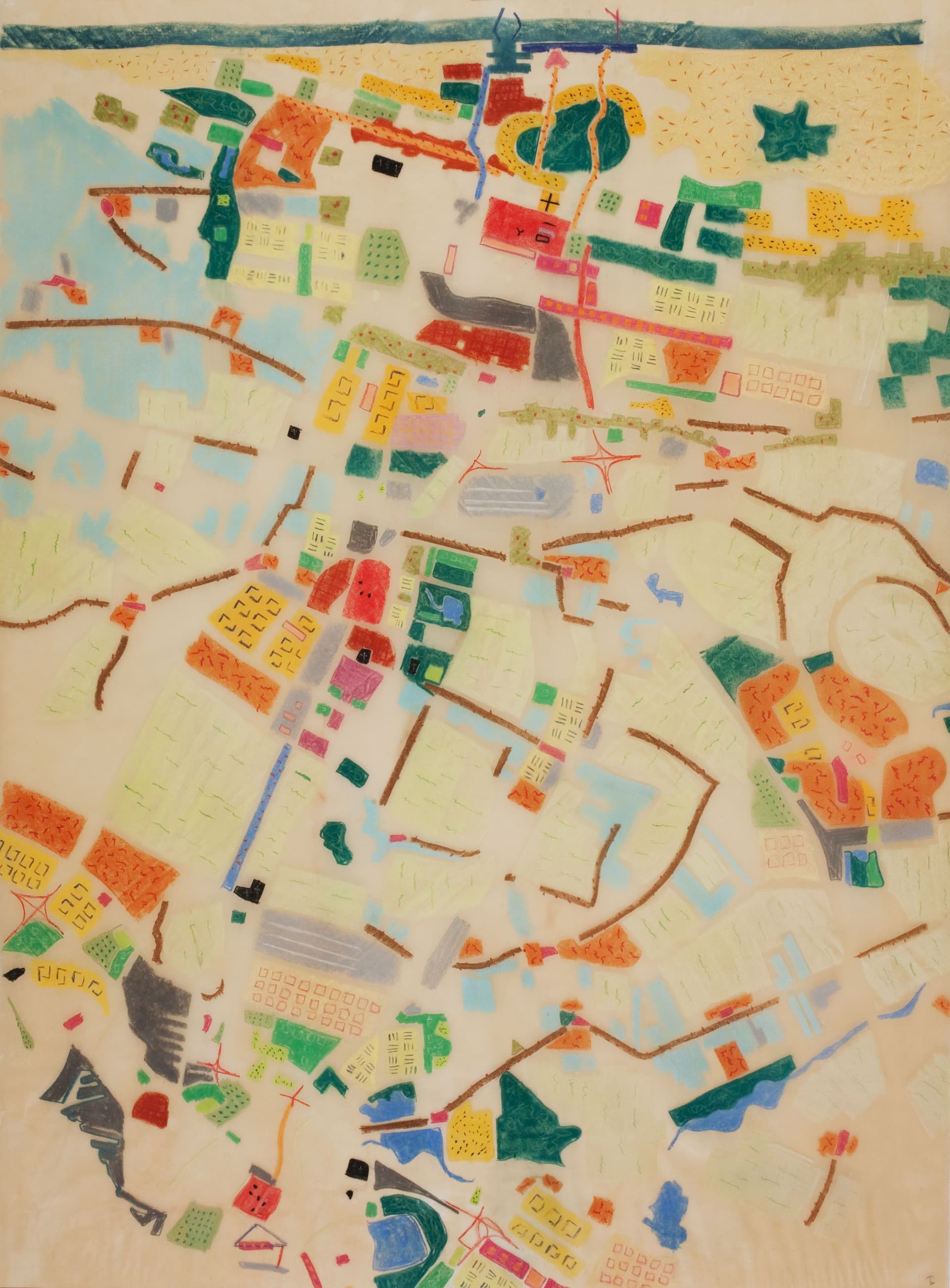 Subcultures
For the southern edge of The Hague around the A4 and the former Ypenburg airfield, Neutelings presented a varied landscape for different lifestyles. Also on a socio-cultural level, the city is no longer seen as belonging to one clearly homogeneous society, instead the starting point is an amalgam of different subcultures and lifestyles with a large biodiversity which, just like the physical morphology of the carpet metropolis, is subject to constant change.
Neutelings argued that at the end of the 20th century it was no longer a practice of continuous urban expansion where the 'red' eats away the 'green', but the transformation of fragments in the patchwork that made a modern urban landscape. It therefore became important to insert new functions in such a way that improved the whole.