Colonial Endurance.
Detecting the Algorithm of Violence in Infrastructures
27 July 2023 - 22 October 2023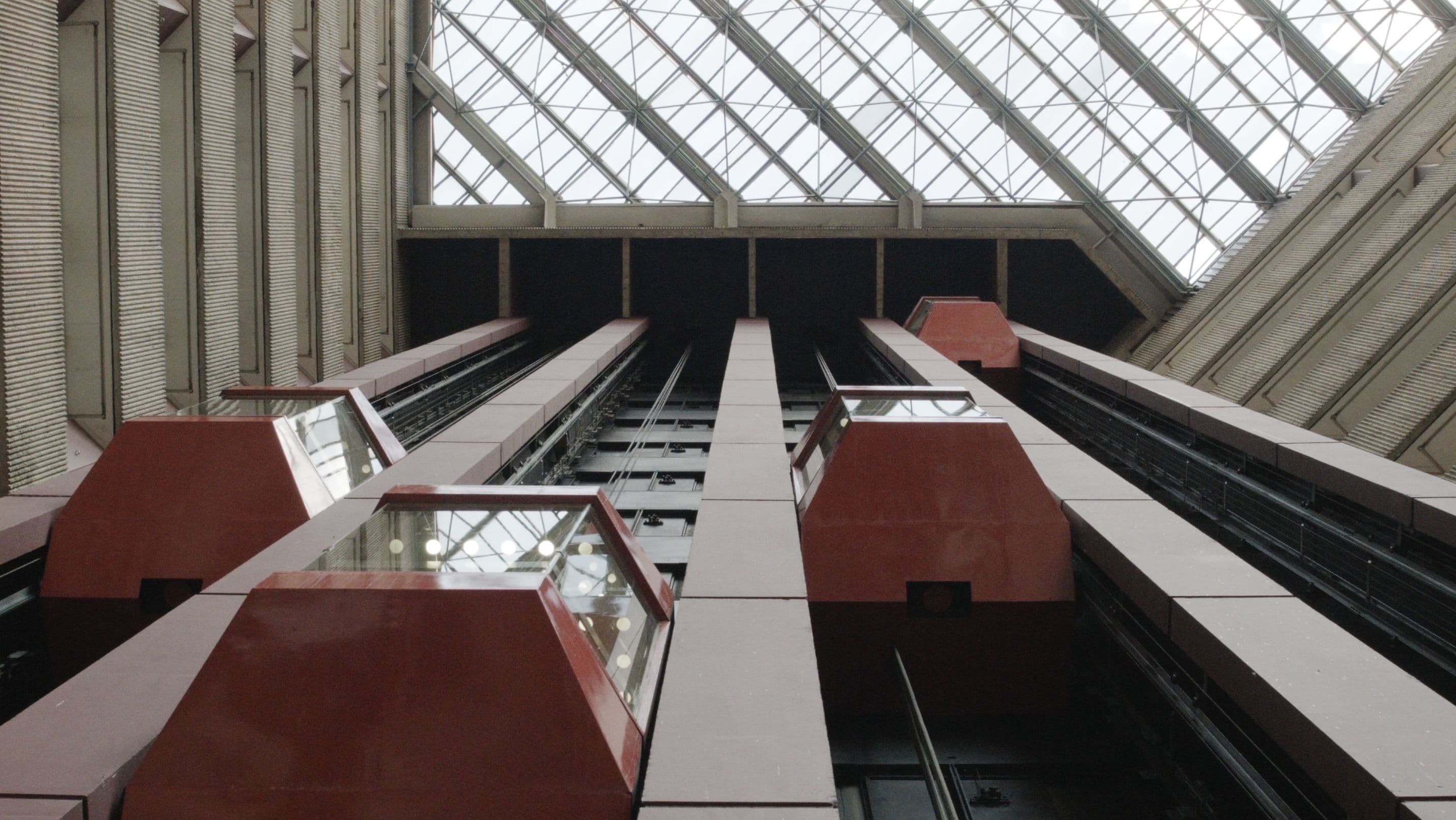 The exhibition project Colonial Endurance. Detecting the Algorithm of Violence in Infrastructures explores persistent mechanisms of exploitation, suppression and discrimination deeply rooted within infrastructural and architectural systems — both historical and present.
The exhibition is curated by TOK/Anna Bitkina and Maria Veits, and includes projects by Seline Baumgartner, Denise Bertschi, Tanja Engelberts, Camille Kaiser, Alexander Morozov, Mbene Mwambene, Yelena Popova, Flora Reznik, Dana Savić, SashaPasha, Makar Tereshin, Katerina Verba, and Willimann/Arai. Project contributors include Aysel Akhundova, Ofri Cnaani, Nikolay Erofeev, Alice Hertzog, Ola Hassanian, Owen Hatherley, Sasha Huber, Samia Henni, Georgy Mamedov, Uriel Orlow, Nikolay Smirnov, Lesia Topolnyk and Anton Valkovsky.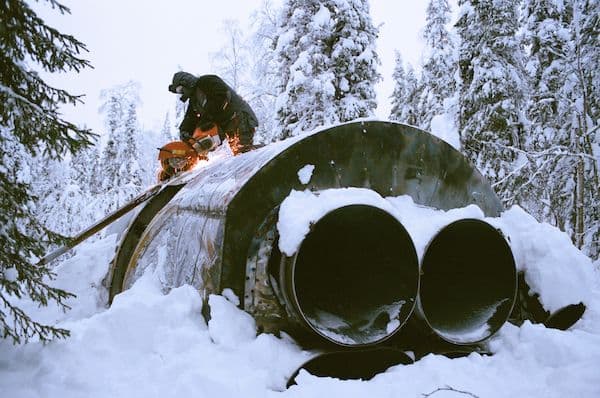 Gallery 3 by TOK
The project focuses on decolonial analysis of built environments and industrial infrastructures that have reinforced dependency and hierarchy between Western Europe and its colonies as well as between Russia and the countries that used to be a part of the Russian Empire and the USSR. Additionally, it investigates how alternative principles of care, horizontality and knowledge exchange can be integrated into contemporary spatial and infrastructural visionary policies.
The exhibition showcases recurring strategies of occupation and colonisation that are often seamlessly ingrained within construction processes and appear as instruments of suppression of another territory, context, culture, locality, etc. Detecting this so-called algorithm of violence in various geographic and time contexts, the exhibition examines how remnants of colonial processes and imperialist vision continue to endure through architectural and industrial heritage as well as within ecological landscapes. Research-driven artistic projects at the exhibition call for a critical reevaluation of this persistence, as much of it was established on principles of intrusion towards both people and nature. The idea of looking at the colonial heritage through its industrial aspect that includes extraction, processing, transportation and other infrastructures is stimulated by the intention to understand which alternative models of economic, political and infrastructural relations should come instead of them.
The ongoing military and energetic crisis in Europe demands additional cognitive tools to study the complexity of Russian imperialism and Soviet and post-Soviet colonialism alongside the already well researched notion of accelerated global capitalism and Western compromise. By including examples of Russian inner colonialism and its enduring colonial relations with the countries that were once a part of the Soviet Union the exhibition expands the scholarship of forms of contemporary coloniality. Due to interdependent, and often traumatic, economic and political history many of these countries are still connected or bear remnants of partially operational or neglected industrial heritage and communication infrastructures. Studying these connections through their architectural embodiment contributes to the knowledge of different histories, formats, mutations and consequences of imperialism, colonialism, and militarism. The exhibition also detects manifestations of the post-colonial conditions of the countries affected by European colonialism and its impact on global politics and the environment.
In their investigative projects artists challenge and undermine the social structures and institutions aimed at organising our lives and imagine architectural structures and conditions which could potentially host useful mechanisms for future common and non-violent spatial propositions The project "Colonial Endurance" serves as a platform for discovering and stimulating loopholes in the predetermined social reality, which is based on principles of violence and inequality. Collectively and individually, the exhibition participants develop artistic and scientific tools that could break systemic algorithmic violence.
The exhibition is a part of the bigger project that started with a durational online laboratory, during which most of the exhibition projects have been elaborated with help of artists, experts and researchers. The laboratory and exhibition results will be presented in the form of an open digital archive at the end of 2023.
About the curators
TOK is a curatorial collective and arts organisation founded by Anna Bitkina and Maria Veits in 2010. Being a nomadic, international collective and working between Europe, the Middle East, Russia and the United States, TOK curators place their practice between historical analysis and political imagination. Their multilayered, durational and cross-disciplinary projects generate new knowledge about the causes and consequences of changing political realities. Often working outside of usual art spaces, TOK infiltrates into social structures, bringing their strains and corrupt functions into the public discourse in order to revisit the roles and powers of social institutions and redraft their potential future. In their practice TOK investigates mechanisms of local governance, public space, educational systems and others. Public space and modern cities, collective memory and amnesia, the transformation of social institutions, media and strategies for managing public opinion — these are the range of issues that the two curators explore through their work together with artists, performers, historians, playwrights, sociologists and journalists. TOK's activities include curating exhibitions and socially-oriented projects of contemporary art, educational events (conferences, seminars, summer schools, round tables and discussions), and publications.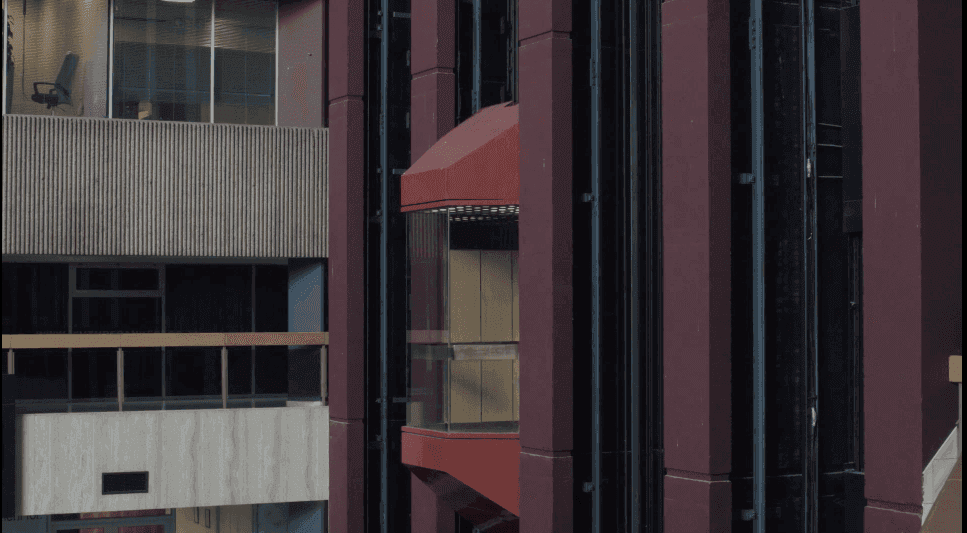 About Gallery 3
In addition to its own programming, the Nieuwe Instituut offers a platform for third-party initiatives from the field of art and design in its building in Rotterdam's Museum Park. Since the beginning of 2020, pop-up exhibitions in the Gallery 3 space have given individual makers and organisations the opportunity to show their work to a wider audience in a museum setting.
Images: Denise Bertschi, CONFIDENTIAL, film still, 2018