Droog30. Desig
n or Non-design?
1 May 2023 - 26 August 2023
Visit Droog30, an installation about one of the most talked-about of all design labels. In this installation, we see the stories behind Droog's striking furniture, home accessories, lighting and other products, and feel its impact. The project is curated by Maria Cristina Didero and Richard Hutten.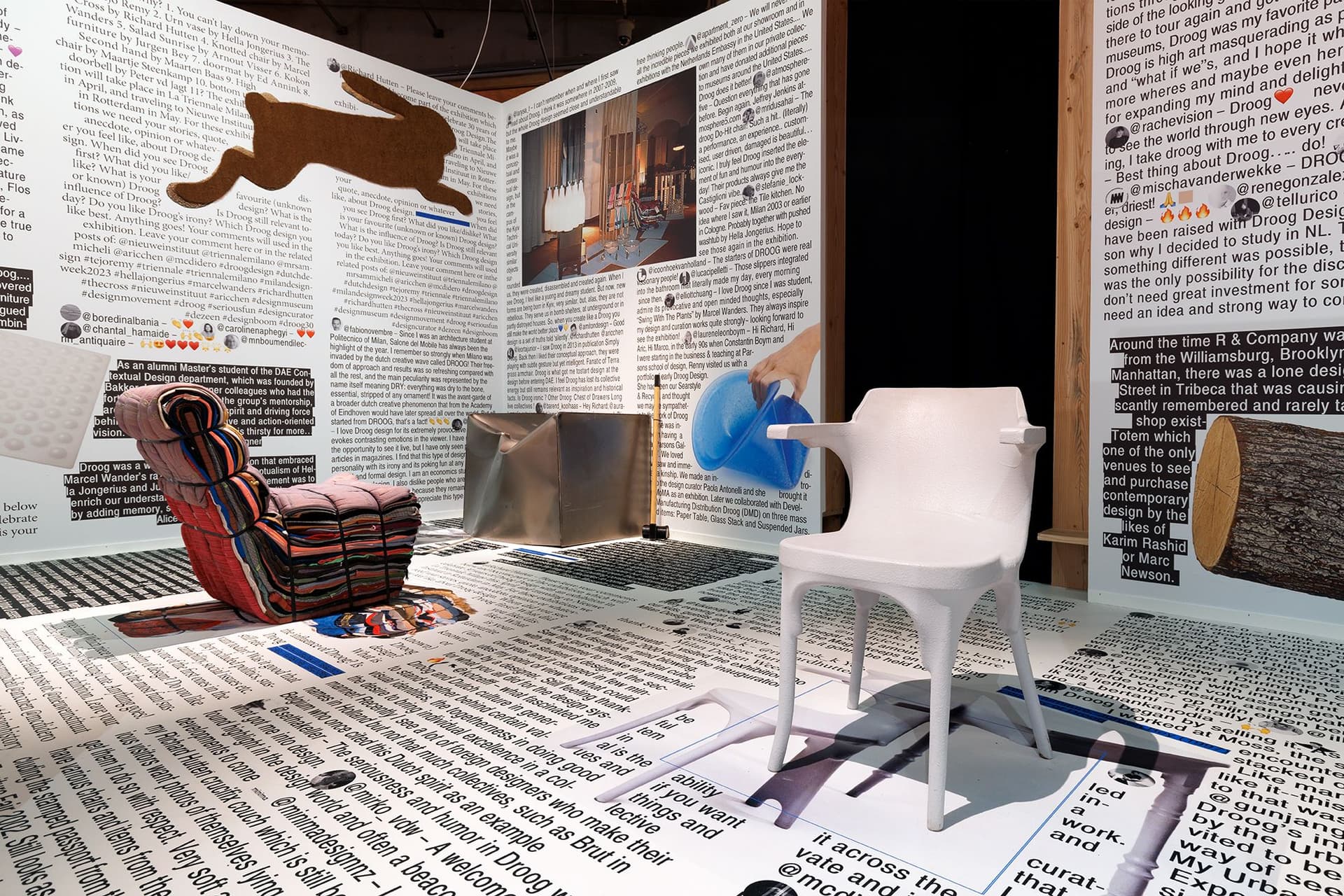 Expect bold statements like Tejo Remi's 1991 Chest of Drawers, made from finds that he tied together with a strap. Or the cube-shaped Do Hit Chair by Marijn van der Poll, which the buyer has to literally sledgehammer into an armchair using the tool provided. From Marcel Wanders' 1996 Knotted Chair to Richard Hutten's recent Glass Lantern, the name given to the movement by curator Renny Ramakers and designer Gijs Bakker in 1993 is always fitting.
In the installation, the designs are placed in a kind of spatial translation of a social media feed. With this, the curators make the Droog mentality both tangible and comprehensible – ever unafraid of strong reactions and still swimming against the current.
Droog30 is on view at Triennale Milano from April 15-23, and at the Nieuwe Instituut in Rotterdam from May 2 to August 27.