Archives at
Risk: seeking shelter
7 June 2023 - 30 September 2023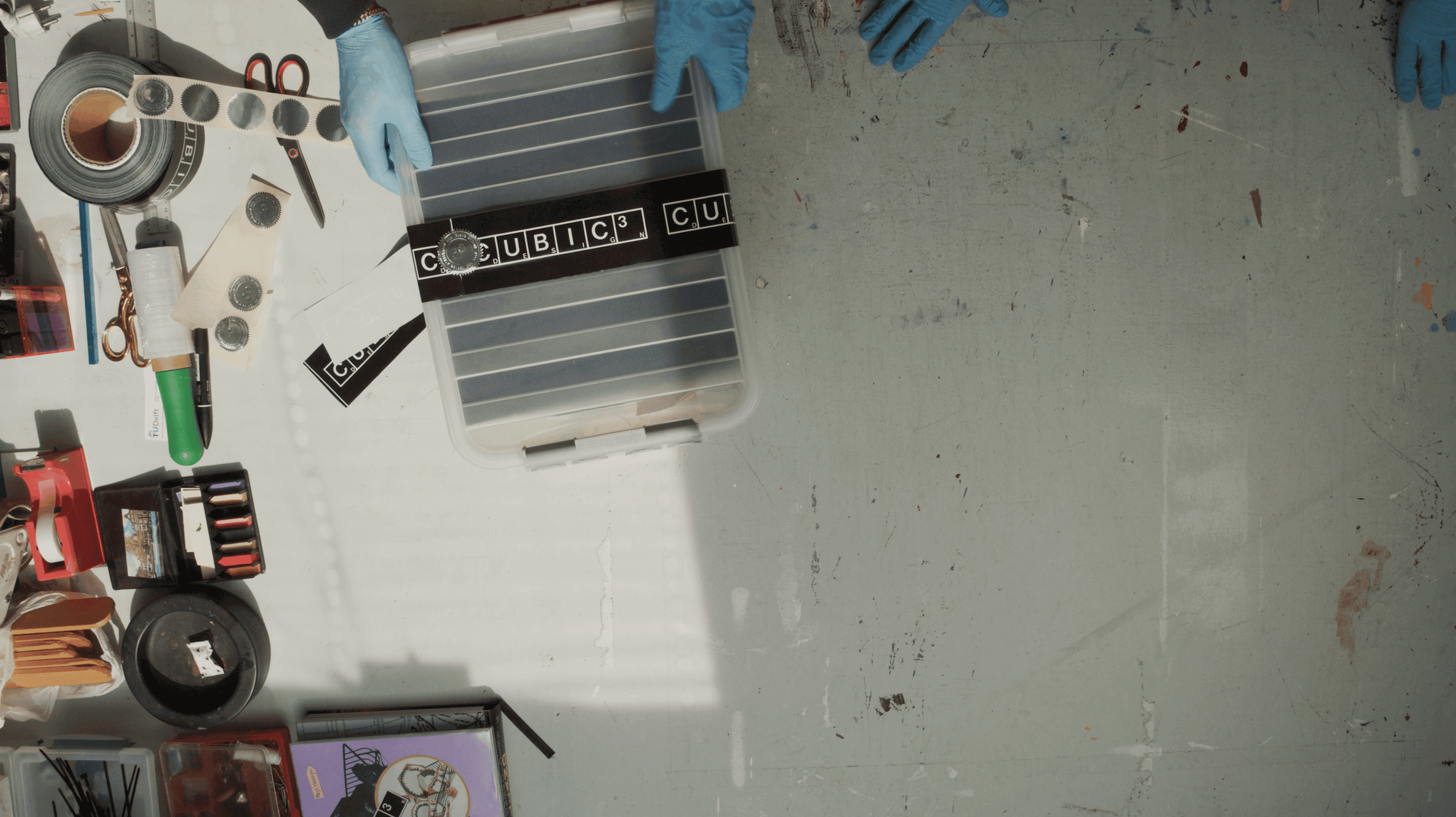 In the foyer of the Nieuwe Instituut you can now view the presentation around the endangered archive of design duo Cubic3 Design. It is the first iteration of the traveling installation Archives at Risk – seeking shelter, in which the Network Archives of Design and Digital Culture (NADD) highlights the uncertain future of Dutch design and digital culture archives.
For example, what will happen to the professional legacy of former Cubic3 designers Ton Hoogerwerf and Gerwin van Vulpen when they soon will stop working? Through ten high-profile examples, that will each be on display for three months at one of its network partners, NADD highlights the urgency of the imminent memory loss of the national design sector.
'Dutch Design' may be world-renowned, along with Dutch artists being digital culture pioneers, but the rich archives of these designers are far from secured. As a result, an important part of Dutch design memory is in danger of disappearing. It is precisely the social context provided by archives that offers in-depth interpretation and meaning to commonly known objects. At the moment there is no central policy and structural funding in the Netherlands to preserve these archives.
Archives at Risk – seeking shelter
This traveling installation, initiated by the Network Archives Design and Digital Culture (NADD), addresses this urgency. Every three months, the installation will show a different 'archive at risk'. Because, what happens to the archive when a design studio closes its doors? And what will be lost if no place is found for this heritage soon?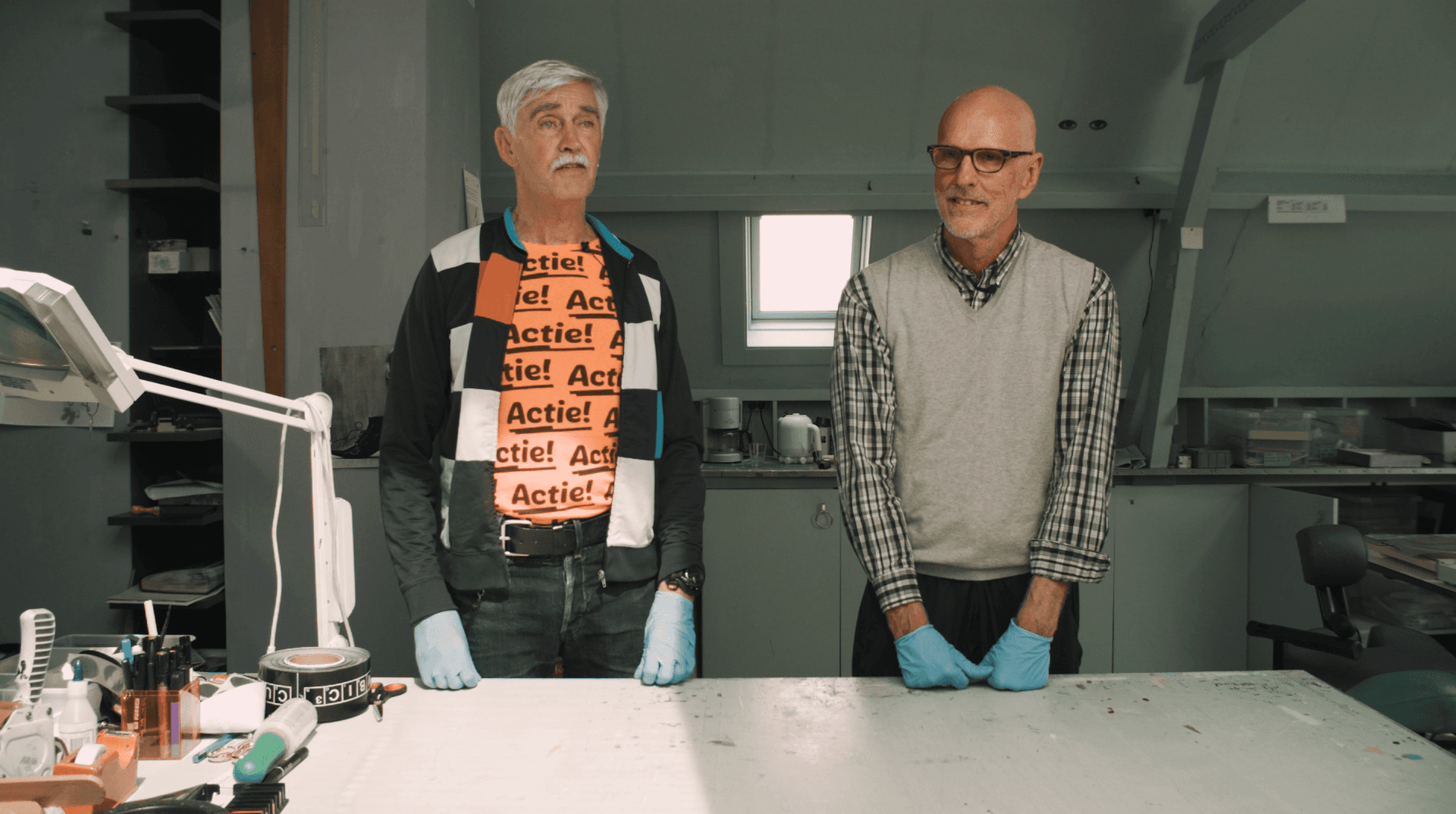 Cubic3 Design
The first presentation of this installation shows the archive of Cubic3 Design at the Nieuwe Instituut, the network's coordinating partner. From 1981 to 1995, Cubic3 Design was led by Gerwin van Vulpen and Ton Hoogerwerf. Cubic3 produced controversial objects infused with humour that reflected on social themes and the design profession itself. As the first self-manufacturing designers, they broke with the design dogmas of Dutch modernism. With their "anything goes"-mentality, they pioneered the ironic, conceptual design that Dutch Design was became known for in the 1990s. They created vases out of PU foam, Rock Hudson napkin holders that made AIDS negotiable, and colourful interiors, to name a few. As Van Vulpen and Hoogerwerf's working life is soon coming to an end, but still, there is no shelter for their archives.
In 2018, the Cubic3 archive was selected by Nieuwe Instituut and design historian and curator Job Meihuizen for the exhibition Speculative Design Archive. As "an archive not to be forgotten," the exhibition praised Hoogerwerf and Van Vulpen's correspondence, documentation, sketch designs, prototypes, objects, and visual archive as 'the precipitation of a label avant-la-lettre.' The curators added that the duo may not have been as well known to the general public because they discontinued their proto-label in 1995 - just before the widespread use of digital and online tools. In a small-scale archive talk organized by the institute in 2019, researcher Delany Boutkan reflected on this issue together with Hoogerwerf and Van Vulpen. "It seems as if the lack of digital (visual) material of Cubic3 Design's work on the Internet causes the duo to be somewhat overlooked within Dutch design history, or that they are not well understood. What would it mean for them if they did receive this kind of online recognition? Would they then have more control over what place is attributed to them in the historiography of Dutch design and what significance is given to their oeuvre?"
Archives at Risk – seeking shelter is curated by Annemartine van Kesteren (Curator of Design at Boijmans Van Beuningen) and designed by spatial designer Ben Shamier. This year, the installation will be on display at various NADD partners and showcase ten different endangered archives.
Network Archives Design and Digital Culture
As there is not one central organisation in the Netherlands that takes care of the design heritage, several organisations and makers united in 2021 in the Network Archives Design and Digital Culture (NADD). The network focuses on exchanging knowledge on archiving, making design archives visible, and developing a digital infrastructure to make the multitude of archives accessible. The aim is, on the one hand, to show the importance of this heritage to society and, on the other hand, to find a more sustainable solution for the conservation and preservation of these archives. NADD consists of over 40 partners: large and small heritage institutions that manage archives, designers, professional organizations, educational institutions, and experts in the field of design.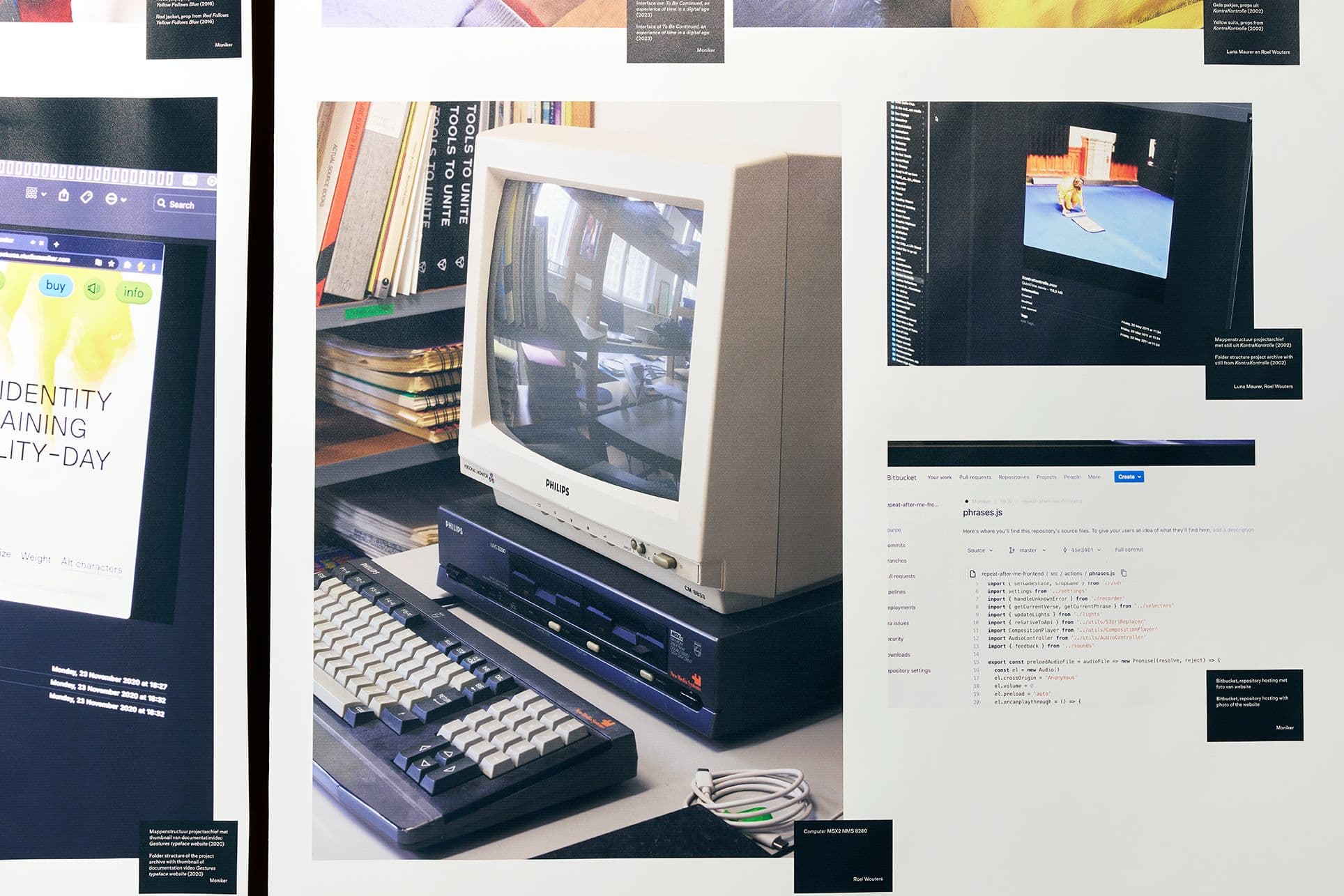 Archives at Risk
The exhibition Archives at Risk takes a closer look at designer archives. We learn how personal they can be, and how vul...
➝

Read more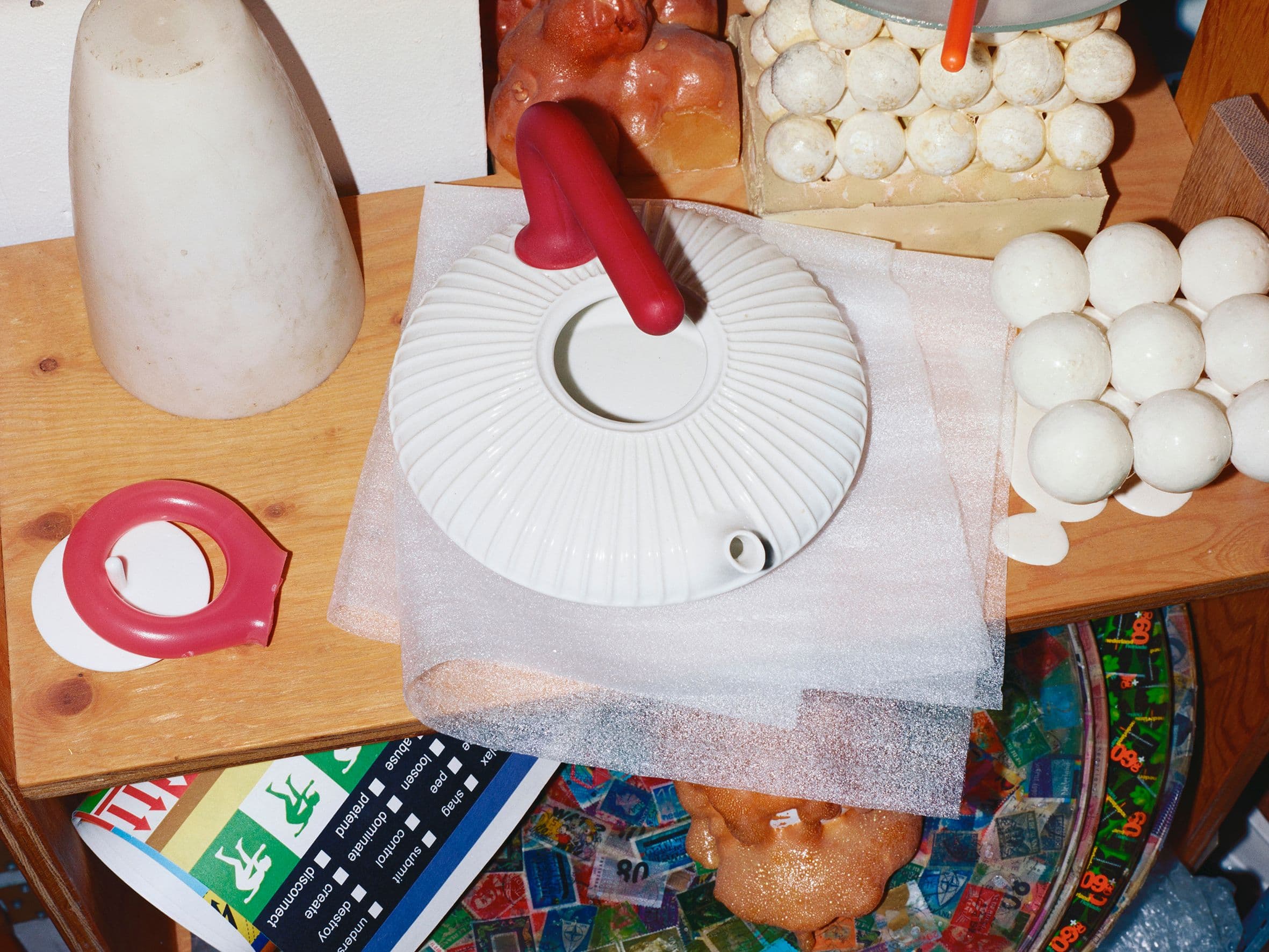 Network Archives Design and Digital Culture
Design and digital culture contribute significantly to the way Dutch society defines, manifests and develops itself. A w...
➝

Read more