Strategies for Tactical Archives: Keyn
ote Sarah Schulman
Discover how tactical media continues to shape our understanding of activism, representation and the media's role in empowering marginalised communities. In a keynote lecture writer and activist Sarah Schulman will share insights into her work around LGBTQI+ rights and AIDS advocacy.
27 October 2023 17:30 - 19:00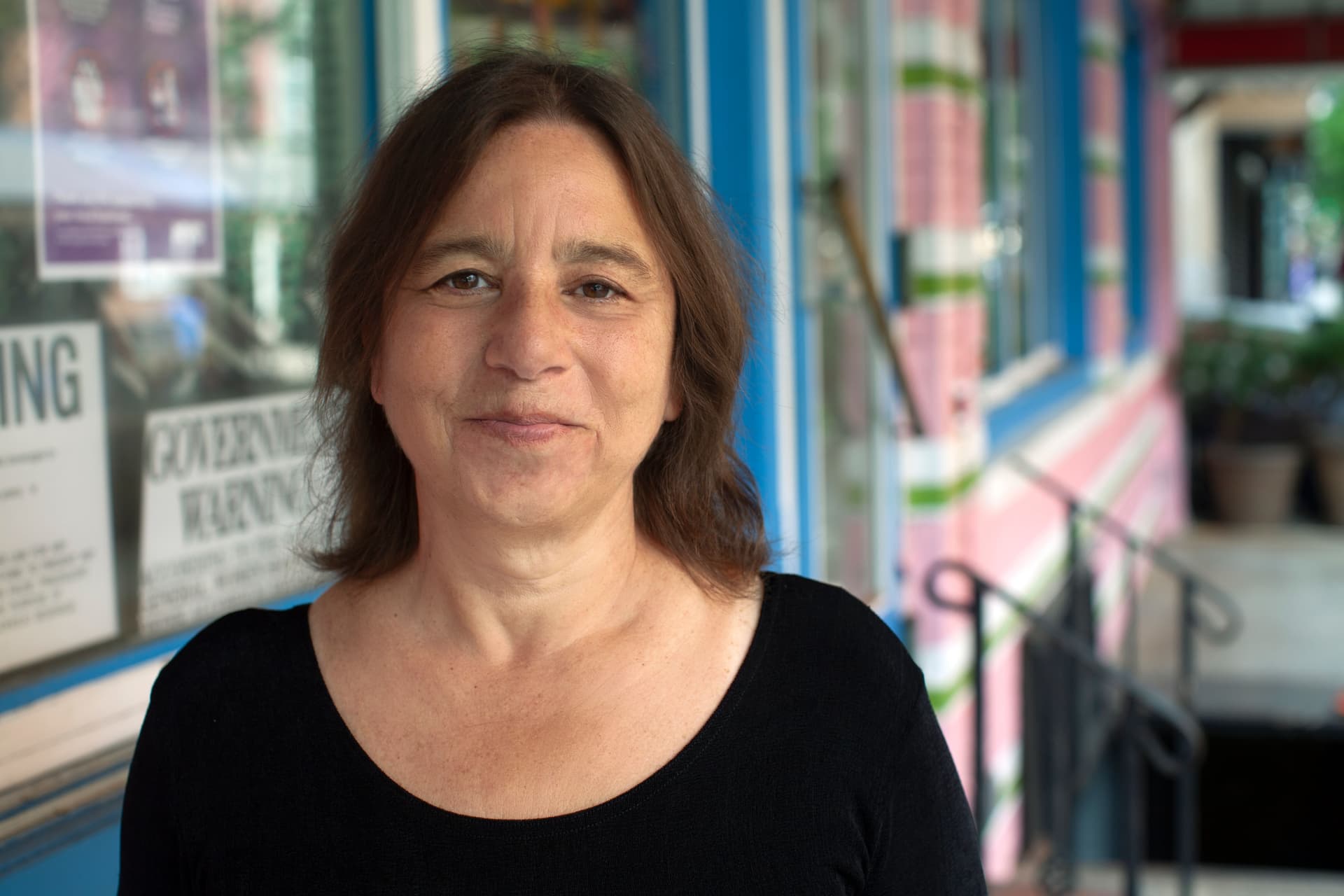 Sarah Schulman
Sarah Schulman is an American writer and activist, known for her impactful contributions to LGBTQ+ rights and AIDS advocacy. With a prolific literary career spanning various genres, she fearlessly tackles social justice issues, shedding light on the challenges faced by marginalized communities. Her book Let the Record Show provides an invaluable historical perspective on the influential work of ACT UP, highlighting the importance of collective activism in times of crisis.
Sarah Schulman is the author of more than twenty works of fiction (including The Cosmopolitans, Rat Bohemia, and Maggie Terry), nonfiction (including Stagestruck, Conflict is Not Abuse, and The Gentrification of the Mind), and theatre (Carson McCullers, Manic Flight Reaction, and more), and the producer and screenwriter of several feature films (The Owls, Mommy Is Coming, and United in Anger, among others). Her writing has appeared in The New Yorker, The New York Times, Slate, and many other outlets.
She is a Distinguished Professor of Humanities at College of Staten Island, a Fellow at the New York Institute of Humanities, the recipient of multiple fellowships from the MacDowell Colony, Yaddo, and the New York Foundation for the Arts, and was presented in 2018 with Publishing Triangle's Bill Whitehead Award. She is also the cofounder of the MIX New York LGBT Experimental Film and Video Festival, and the co-director of the groundbreaking ACT UP Oral History Project. A lifelong New Yorker, she is a longtime activist for queer rights and female empowerment, and serves on the advisory board of Jewish Voice for Peace.