Architecture of Appropriation at SBAU: Frames
of Resistance
The Seoul Biennale of Architecture and Urbanism is collaborating with the Embassy of the Kingdom of the Netherlands in Seoul and Het Nieuwe Instituut to host 'Frames of Resistance, 'part of the opening weekend of the Seoul Biennale of Architecture and Urbansim (SBAU). The symposium is part of the Thematic Exhibition (DDP, Seoul), and involves Dutch Participants of the Thematic and Cities exhibitions of the Seoul Biennale and other architects and academics from the Netherlands.
6 September 2019 13:00 - 18:00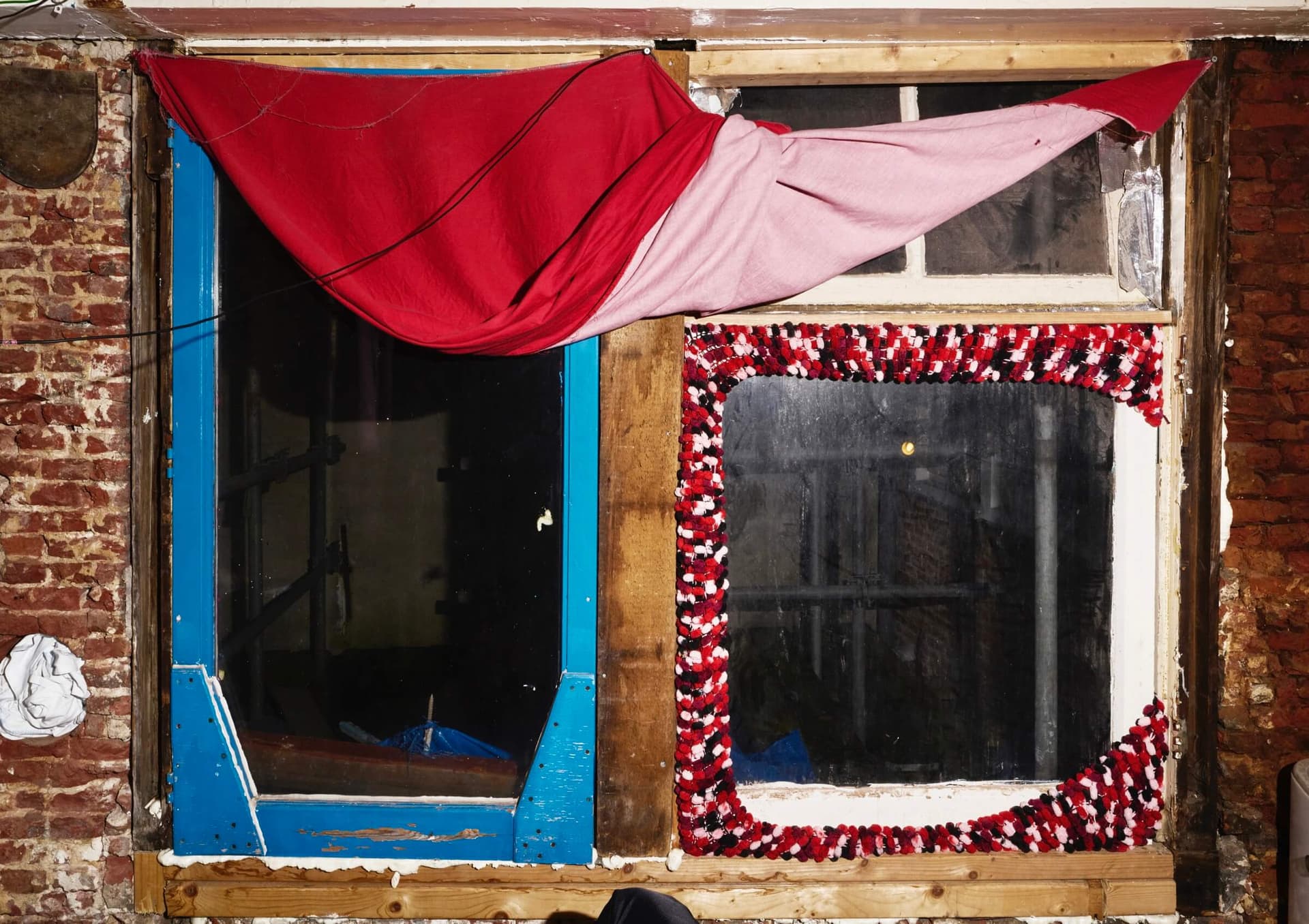 The event takes its title, Frames of Resistance, inspired by the long-term research project Architecture of Appropriation, carried out by the Research Department at Het Nieuwe Instituut. The research proposes the right to affordable housing, working and living, as a priority in urban transformation, rather than property rights. This investigation is in line with the primary concern of the SBAU, that of rethinking and reclaiming the city as a collective project and builds upon contacts made by the SBAU team to the Netherlands in March 2019.
With Maitham Almubarak and Batool Shaikh (Anne Holtrop Architects), Paco Bunnik (Chief Urban Planner of Amsterdam), Minsuk Cho (Mass Studies), Tjeerd Haccou (Founder of Space and Matter), Beth Hughes (Curator, Thematic Exhibition SBAU), Jere Kuzmanic (Stealth Unlimited and contributor Architecture of Appropriation), Hyungmin Pai (Director of SBAU 2017), Bas Princen (Photographer), Andreas Ruby (Director of the Swiss Architecture Museum), Francisco Sanin (Co-Director, SBAU), Kyungsub Shin (Photographer), Haewon Shin (Architect) and Katía Truijen (Senior Researcher, Het Nieuwe Instituut).
The collaboration between SBAU, the Embassy of the Kingdom of the Netherlands in Seoul and Het Nieuwe Instituut finds its origins within the International Visitors Programme of Het Nieuwe Instituut. In the spring of 2019, the curators and directors of the Seoul Biennale visited Rotterdam, where they were introduced to a number of prominent Dutch design firms and organisations in the field of architecture and urban planning.
About Architecture of Appropriation
Architecture of Appropriation acknowledges squatting as an architectural practice. The project analyzes six locations in the Netherlands through architectural drawings, interviews, and archival material to build up a record of past and current struggles, spaces, and oral histories, forming the basis for a new acquisition policy for the State Archive for Dutch Architecture and Urban Planning. The project brings the expertise of the squatting movement together with architects, archivists, scholars, and lawyers, to discuss approaches to the research, archival practices and representation of precarious, non-author-based, and often criminalized spatial practices in the institutional framework of an archive and museum.
Read more about the project in the webmagazine. The publication _Architecture of Appropriation. On Squatting as Spatial Practice _is available via IdeaBooks.