Join design and architecture studio Cookies – the designers of the Workwear exhibition – and BUTT magazine to celebrate the final week of the exhibition and the launch of BUTT #33. Embark on a multi-sensory journey through unexplored parts of the museum, dressed in your best denims, faux leathers, cargos, dungarees or overalls. The evening focuses on discussing the role of workwear in the construction of complex queer identities over the past century. Explore the fetishisation of workwear, engage with the work of filmmaker Sam Ashby and fashion designer Olly Shinder, and take part in readings by Colin Keays from Cookies. Round off the evening with drinks and a copy of the latest issue of BUTT magazine.
31 August 2023 17:30 - 21:00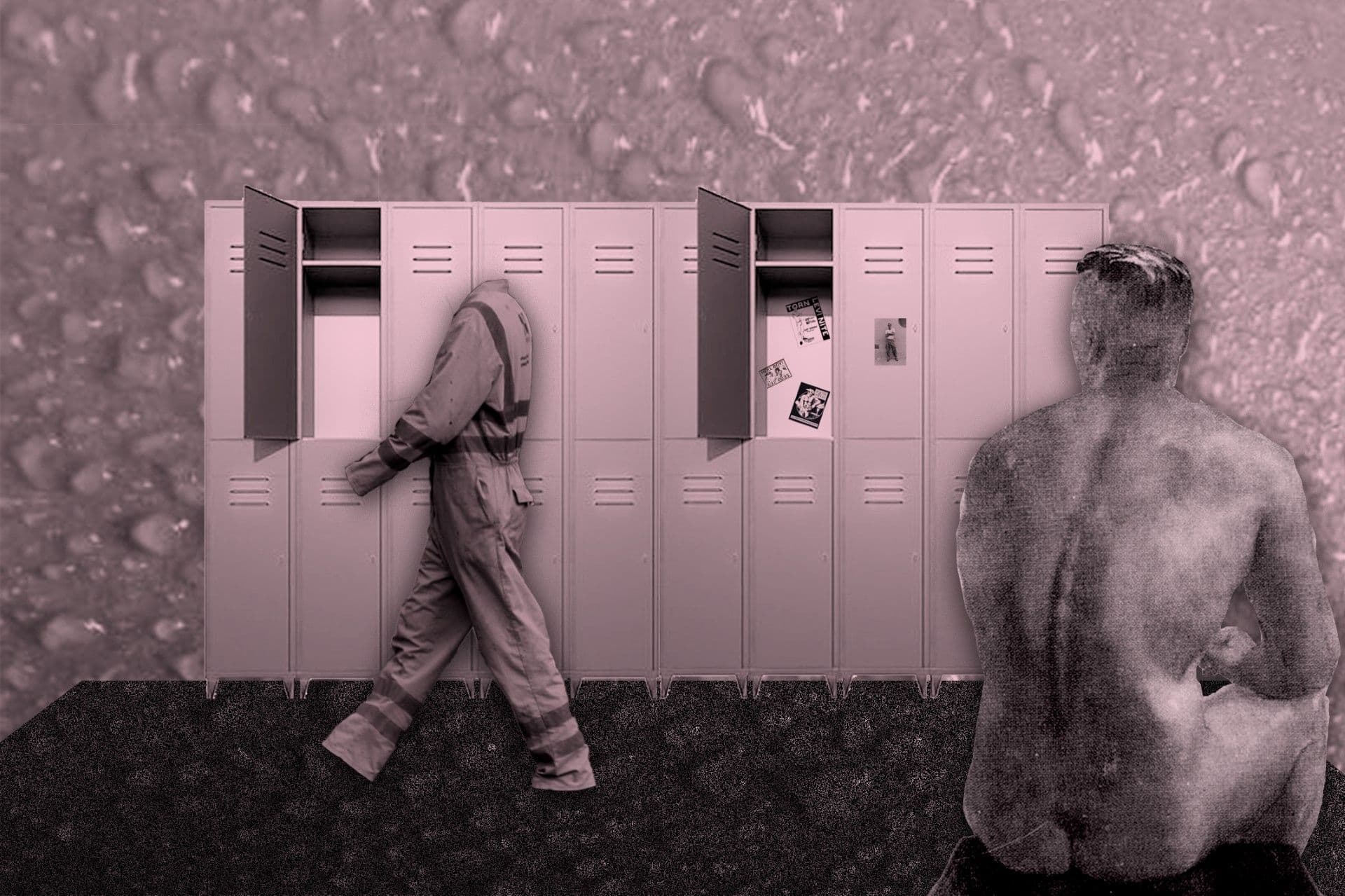 Programme
19:00 hr - Doors open
19:30 hr - Introduction of the evening
19:45 hr - Multi-sensory experience throughout the building (SOLD OUT)
20:50 hr - Conversation with Federico Martelli (Cookies), Gert Jonkers (BUTT Magazine), Olly Shinder, Sam Ashby and Aric Chen (Nieuwe Instituut) (open for anyone to join)
21:20 hr - Drinks at Het Nieuwe Café and launch of BUTT #33 and opportunity to visit the Workwear exhibition (open for anyone to join)
21:30 hr - Music by DJ David Vunk at Het Nieuwe Café (open for anyone to join)
23:00 hr - End of programme
*All programme elements that are open for anyone to join require no registration.
There will also be an afterparty. The location for this will be disclosed during the evening.