Where do I find partners for my international project? What are the options for financing? What do I need to know about doing an artist-in-residency?
If you could use some tips on how to (re)launch your work internationally, then come along to Het Nieuwe Instituut's International Clinic.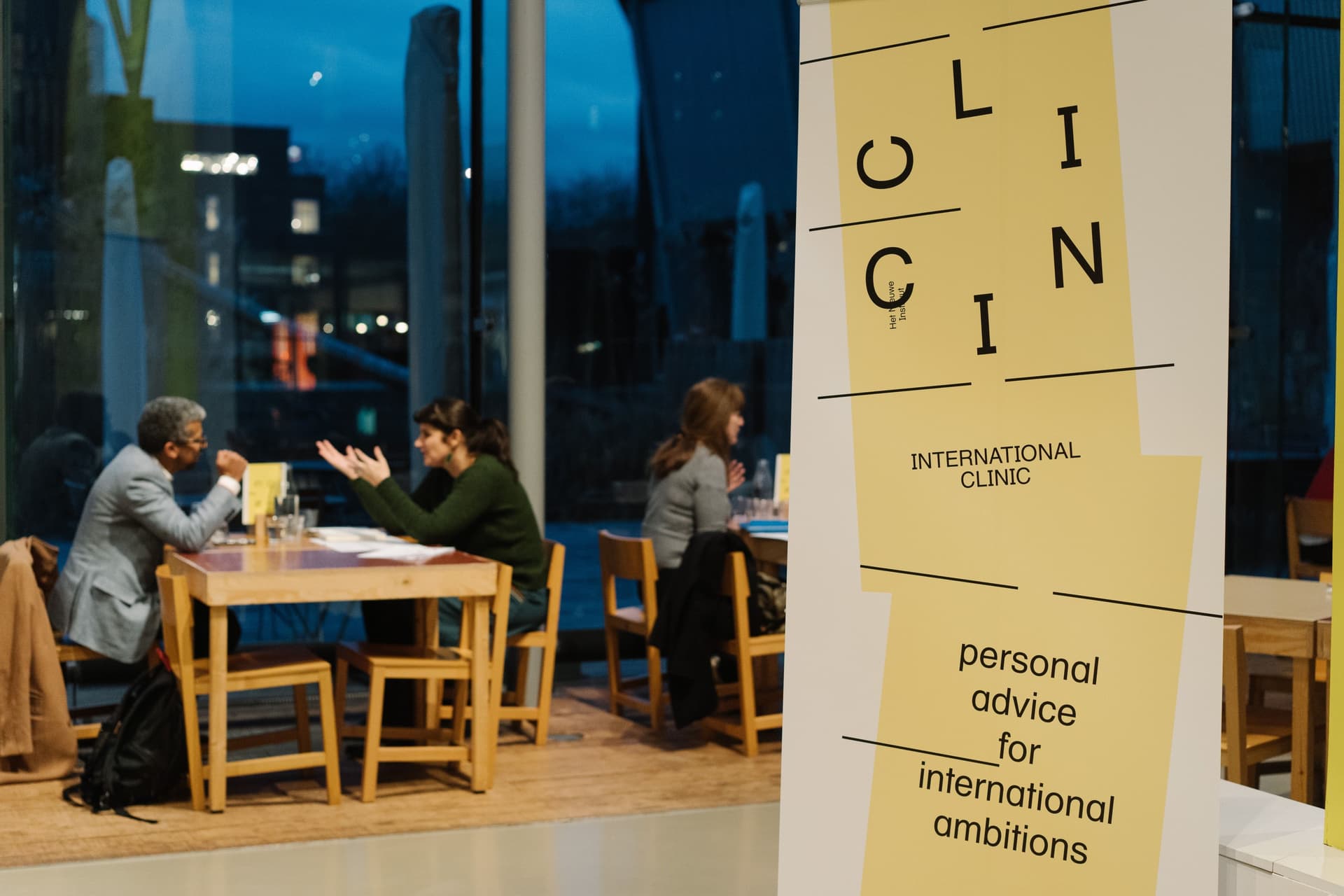 During the clinic, our consultants are happy to discuss global possibilities with you, as well as the practical aspects of working abroad. Consultation is free and takes just half an hour. If you'd like to discuss your plans with one of our experts, simply register for an International Clinic using the registration form.