19 November 2023 - 28 January 2024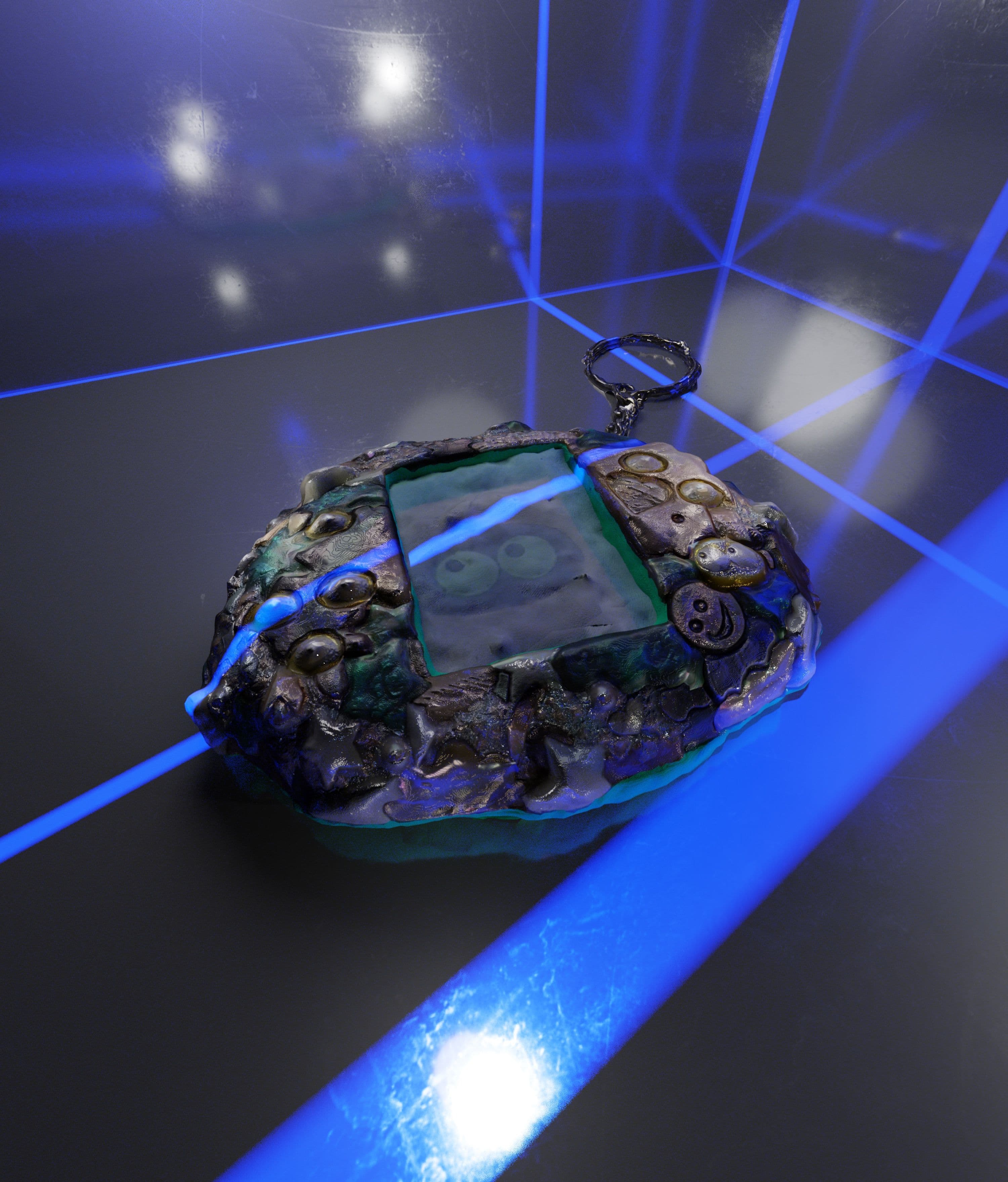 GEMZ: Unpacked showcases the results of the eponymous talent development programme by Current Obsession, a magazine and platform dedicated to contemporary adornment. The presented works fuse design, art and adornment, and were specifically developed for this exhibition.
About the exhibition
Current Obsession about the Gallery 3 exhibition GEMZ: Unpacked:
"Emerging from the far corners of the world, eleven bodies of work arrive at a metaphorical processing facility. Here, the backgrounds, geographies, resources and conditions of the objects at hand are unpacked and inventorised. 
The inventory, traditionally associated with overseeing storage, takes on a new role as a space for contemplation. Its purpose lies in guiding visitors through an incomplete and intricate exploration of one-of-a kind artworks, unfolding their layers — the technical, the conceptual, and the material.   'Unpacked' acts as a dissemination point, where eleven GEMZ Talents push their critical reflection into active world-building in the presence of the visitor. Collectively they initiate a communal dialogue that seeks out a broad audience in the here and now.
This exhibition extends a heartfelt invitation to you, dear visitor, to engage with your eyes, words and presence."
Participating artists and designers
Andreea Cojocaru, Dominik Cunningham, Elise Hoebeke, Fleuri La Belle Ngapy, Karoline Healy, Maureen Kortenbusch, Pauline Hepner, Sulo Bee, Xinyi Wang, Yu Fujiwara and Zofia Skoroszewska.
Initiated and curated by Current Obsession. Text in collaboration with Irma Földényi,
About Current Obsession
Current Obsession is a magazine and platform dedicated to contemporary adornment. CO works to expand and to empower the meaning of what adornment is, currently, by gathering key personal and cultural signifiers  — jewellery, fashion artefacts, digital means of self-enhancement, body modifications, make-up and drag art —  at the core of its practice.   Looking at the urgent world matters through the lens of adornment  — as one of the most fundamental art forms accompanying human existence —  CO raises questions of identity, belonging, heritage and decoloniality.   Appreciated for its experimental approach and unconventional style, CO showcases new ways of presenting and experiencing jewellery, collaborates with exceptional designers and artists, and develops curatorial projects with renowned brands and cultural institutions.
About GEMZ
Gem Z is a talent development programme initiated by Current Obsession —  a magazine and platform for contemporary adornment.
To support a new generation of young makers as they develop their voices, Current Obsession launched the programme in 2019. The main goal of the Gem Z programme is to foster relationships between young creatives, cultural institutions and the industry. Through the three main stages of the programme, CO offers the participants a variety of opportunities to strengthen their creative and business development. Through Gem Z, CO aims to present new approaches to the contemporary jewellery medium through the unique lens of Generation Z.
Tutors of the programme included industry frontrunners Andrew Thomas Huang, Chris Habana, Florence Tétier, Georgina Treviño, James Merry and Misha Kahn amongst others.
Supported by
Creative Industries Fund NL
Municipality of Rotterdam
Stichting Stokroos
DIVA