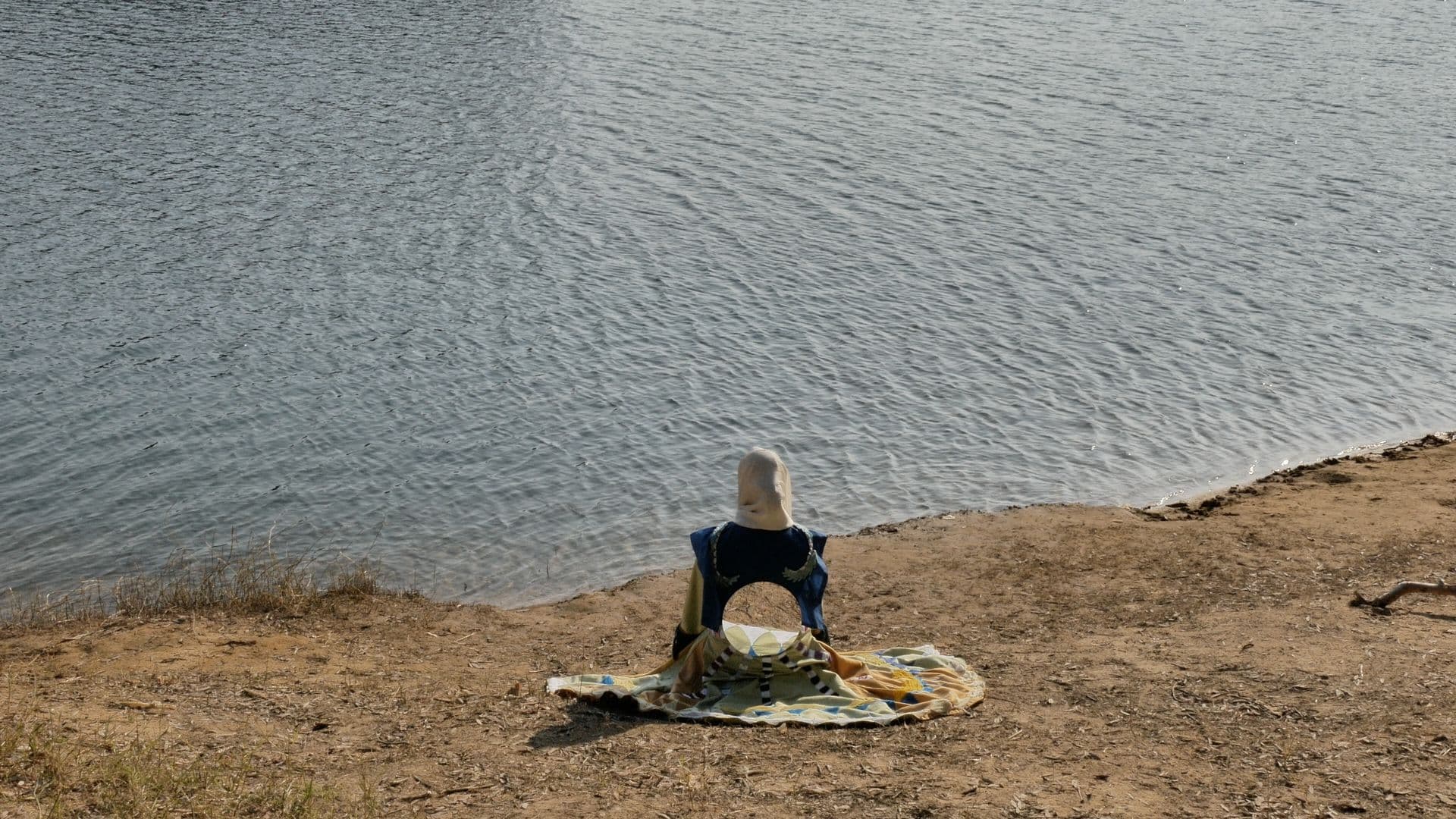 Curator Sophie J. Williamson presents the online exhibition Dissolving Earths on the complex cosmologies and ecosystems of the rapidly changing permafrost landscapes, where organic and non-organic matter from across millennia meet, and redirect new futures.
Dissolving Earths evolved out of shared conversations between artists, writers, ecologists, geographers, hydrologists, anthropologists, astronomers, shamans, and others – both whose lives and work are embedded in the Siberian permafrost regions and those tracing their implicated relationship from afar - and seeks a dialogue between geological and cosmological pasts and possible futures.
Different worldviews present in the languages and cosmologies that are indigenous to the permafrost landscapes, inform the programme of discussions, texts and new artist commissions. The works delve into the punctured surface of thermokarst pools, the organic biomes suspended in the frozen soil below the tundra, and into the depths of the sacred Lake Baikal. Conversations and collaborations explore the terrifying chasms of the Batagaika crater, which open up a 'mouth to the underworld', the frozen bodies of ancient creatures - exposed as the permafrost thaws - and the rewilding project Pleistocene Park which seeks to recreate the mammoth steppe from 12,000 years ago.
Dissolving Earths considers our personal and collective imprint on this precarious and vital landscape, whose rapidly changing environment plays a seismic role not just for the people of Siberia, but for the future of the ecology of our planet. Bringing together scientific, artistic, and indigenous knowledge, Dissolving Earths addresses these subterranean environments and the past, present and future stories they hold.
This online programme includes new work by al-yené, Bo Choy, Shezad Dawood, Daisy Hildyard, Maya Kust, Lukáš Likavčan, Natalia Papaeva and Himali Singh Soin. With Carolina Caycedo, Sayana Namsaraeva, Astrida Neimanis, Elizabeth Povinelli, Rodion Sulyandziga and Nikita Tananaev.
Curated by Sophie J. Williamson. Curatorial team, Yulia Gromova and Timur Zolotoev.
Dissolving Earths is realised by Undead Matter, and released in partnership with Nieuwe Institut, TBA21, documenta Institut and Mimosa House.
Image: Bo Choy, Yearnings Of The Exiled Souls. Video, 8mins. 2022/23