Atelier Nelly and The
o van Doesburg
10 July 2020 - 9 October 2021
Atelier Nelly and Theo van Doesburg as a virtual exhibition
Using the recently restored archive of Theo van Doesburg, Atelier Nelly and Theo van Doesburg highlights the key role that Nelly played in building the reputation of De Stijl, and of her husband in particular. This first public exhibition in the context of Disclosing Architecture can now be visited online.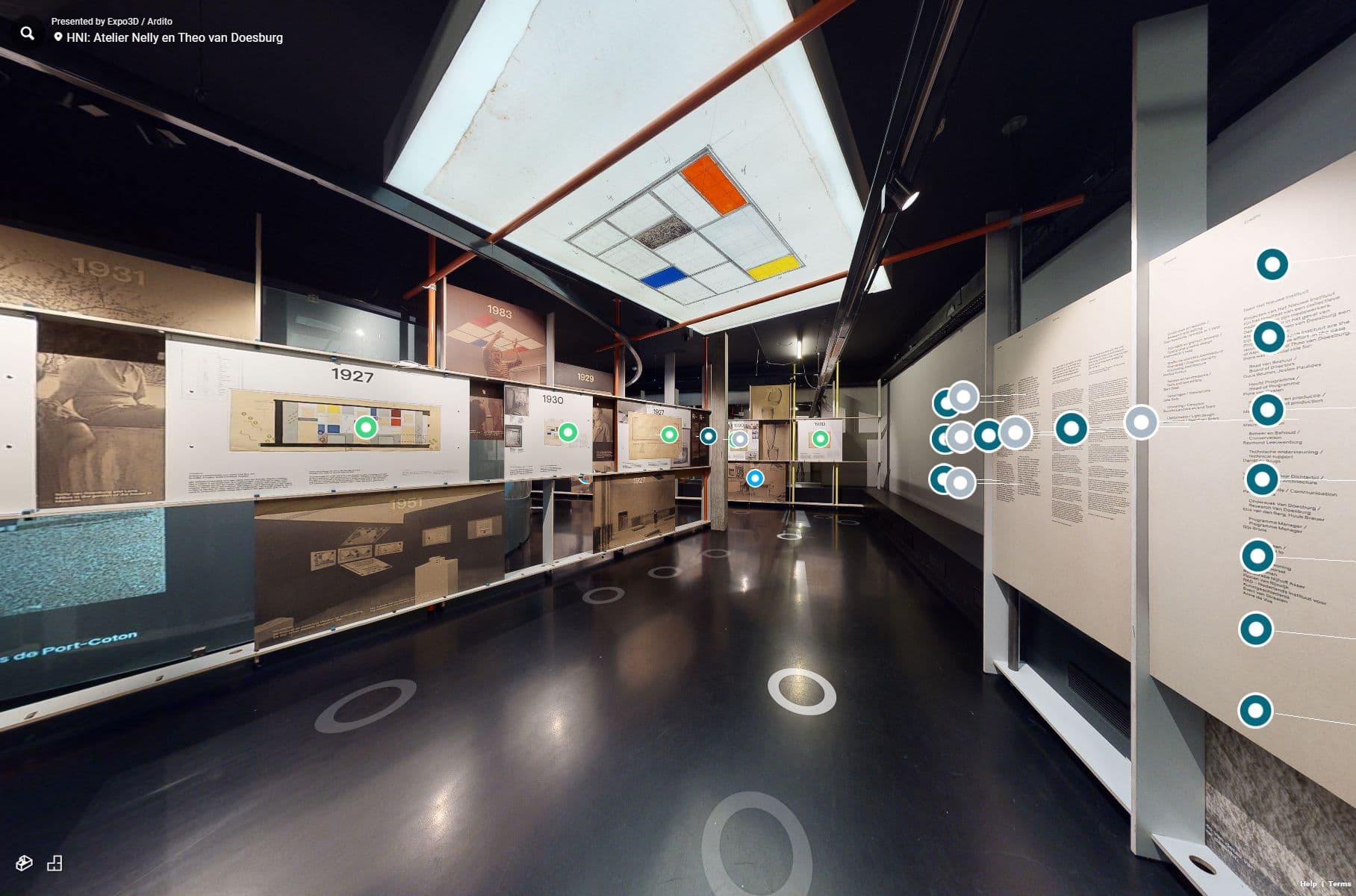 Van Doesburg's architectural work is part of the National Collection, where it connects with collections of other architects, partners, contemporaries and kindred spirits, such as Cornelis van Eesteren, with whom Van Doesburg designed the Maison Particulière (1923), and Abraham Elzas, who worked on his drawings as an intern and later married Hermine Giefing, who would help Nelly with the interior design of the studio home in Meudon. Or Piet Zwart, who in 1937 photographed a group of prominent artists who were visiting Nelly.
The ambition of the curators of the exhibition was to forge new relationships within and between different archives, and so reveal undervalued or unseen aspects of the collection. Disclosing Architecture looks at archive collection from potential new perspectives, in order to provide new ideas regarding the way we value historical sources.
Het Nieuwe Instituut developed this spatial model in partnership with Ardito, based on the exhibition held in Het Nieuwe Instituut in 2020. Using technology that is still under development, we are investigating how we can keep exhibitions digitally accessible and possibly enrich them.