This pop-in expo features 'What's the Point?', a project by Fang-Jui Chang and curated by Damage Playground, which aims to reconsider how human behaviour affects our society and environment.
4 April 2017 09:00 - 9 April 2017 17:00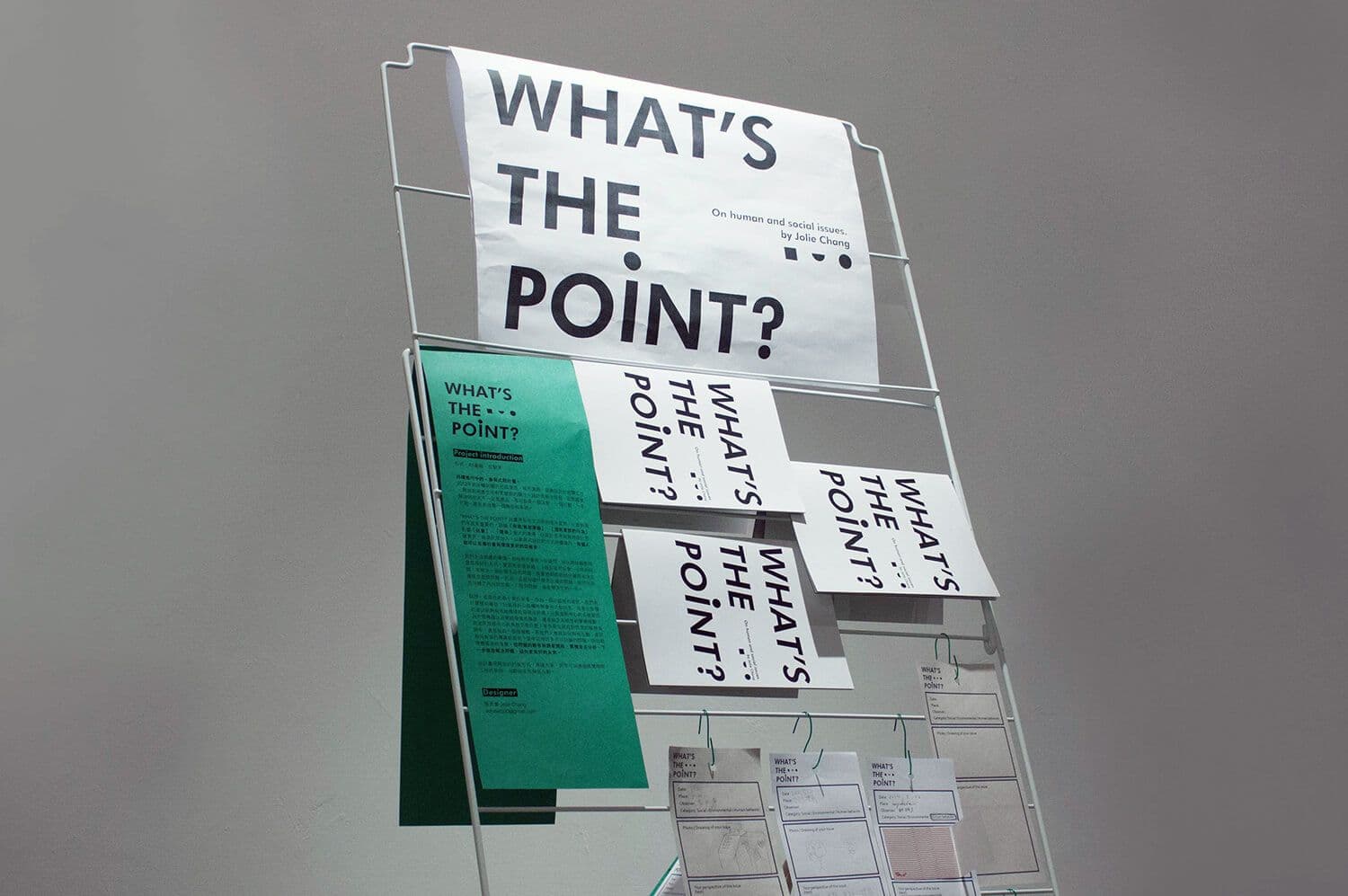 Fang-Jui Chang uses Design Thinking as an approach to social and environmental problems by engaging and empowering the general public. Her credo: Everyone can be a facilitator in making the world a better place. This pop-in expo is curated by Damage Playground.
Fang-Jui Chang
Fang-Jui Chang is a designer who graduated from the Royal College of Art, London, with an Masters degree in Service Design. She has worked as a service, product and graphic designer in diverse industries such as technology, public service, urban development, curating and fashion.
Damage Playground
Damage Playground is a multipurpose platform and occasional production house based in Rotterdam. Founded in 2012, Damage Playground is involved in the curation of Dutch and international design and co-initiating various projects.