The New Haberdashery stands for a sustainable fashion industry in which following fleeting trends is replaced by a renewed focus on the craft of making and repairing clothing. With simple quilt and embroidery techniques, participants learn how to upcycle their clothing using the Visible Mending repair technique. Highlighting repairs instead of trying to hide them is what turns something old into something new.
7 January 2018 12:00 - 16:00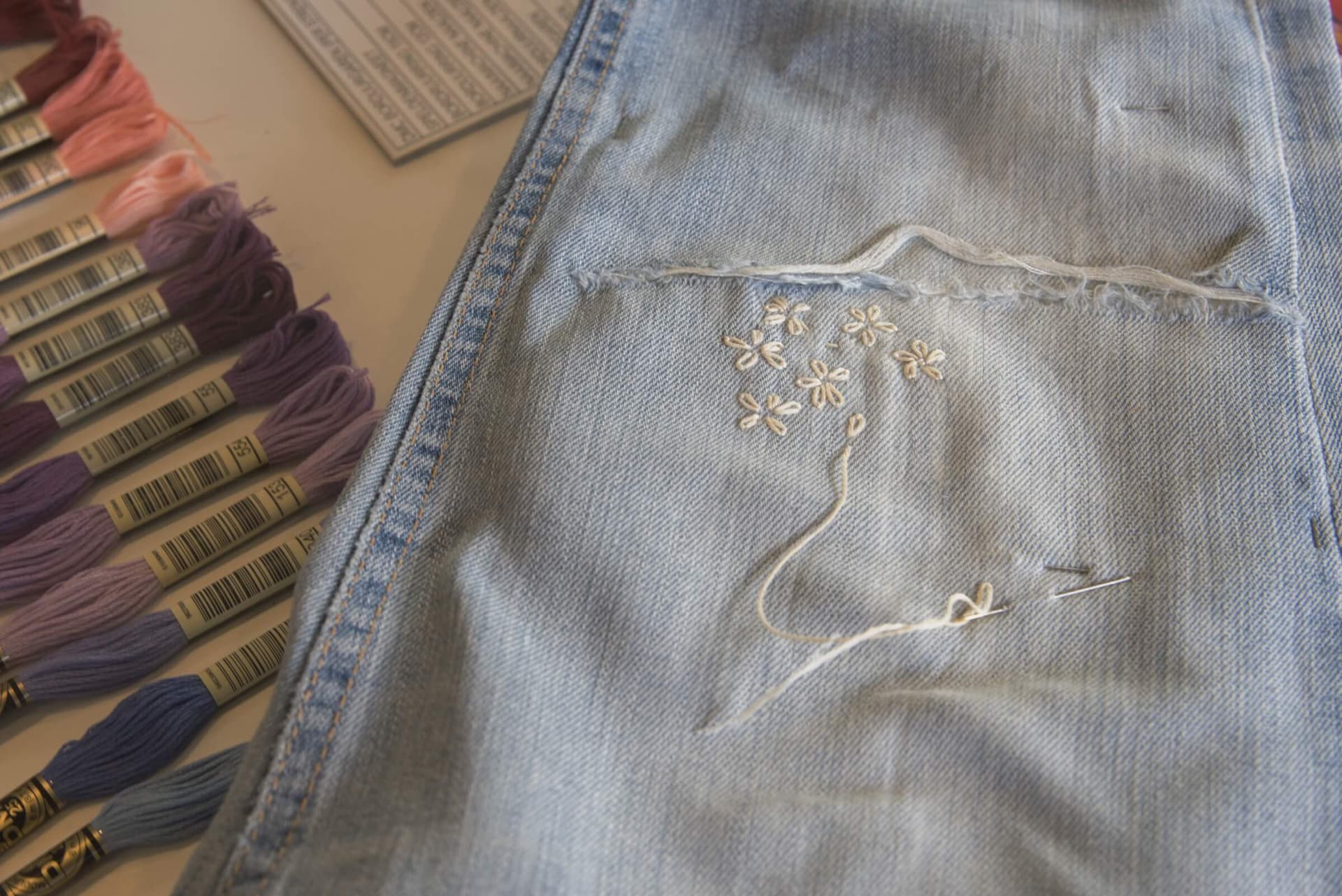 Take pieces of clothing with you which you would like to repair, like worn-out jeans, a T-shirt with a stain or a knitted sweater with a hole. If you have nothing to repair, test pieces are available to learn various techniques.
The workshop costs ¬19.50, including supervision, materials, use of equipment, tea or coffee and a snack. Please note: lunch is not included but Het Nieuwe Cafe offers a range of sandwiches and salads.
The New Haberdashery reserves the right to cancel or move the workshop if there are less than five applications.