Temporary House of Home - De
sign Fair
Stroll between the concrete pillars of our imposing arcade as you walk from one 'living room' to another, admiring distinctive design pieces that you can take home with you. While you browse, enjoy a cup of tea or coffee with our special hosts in their improvised 'homes'.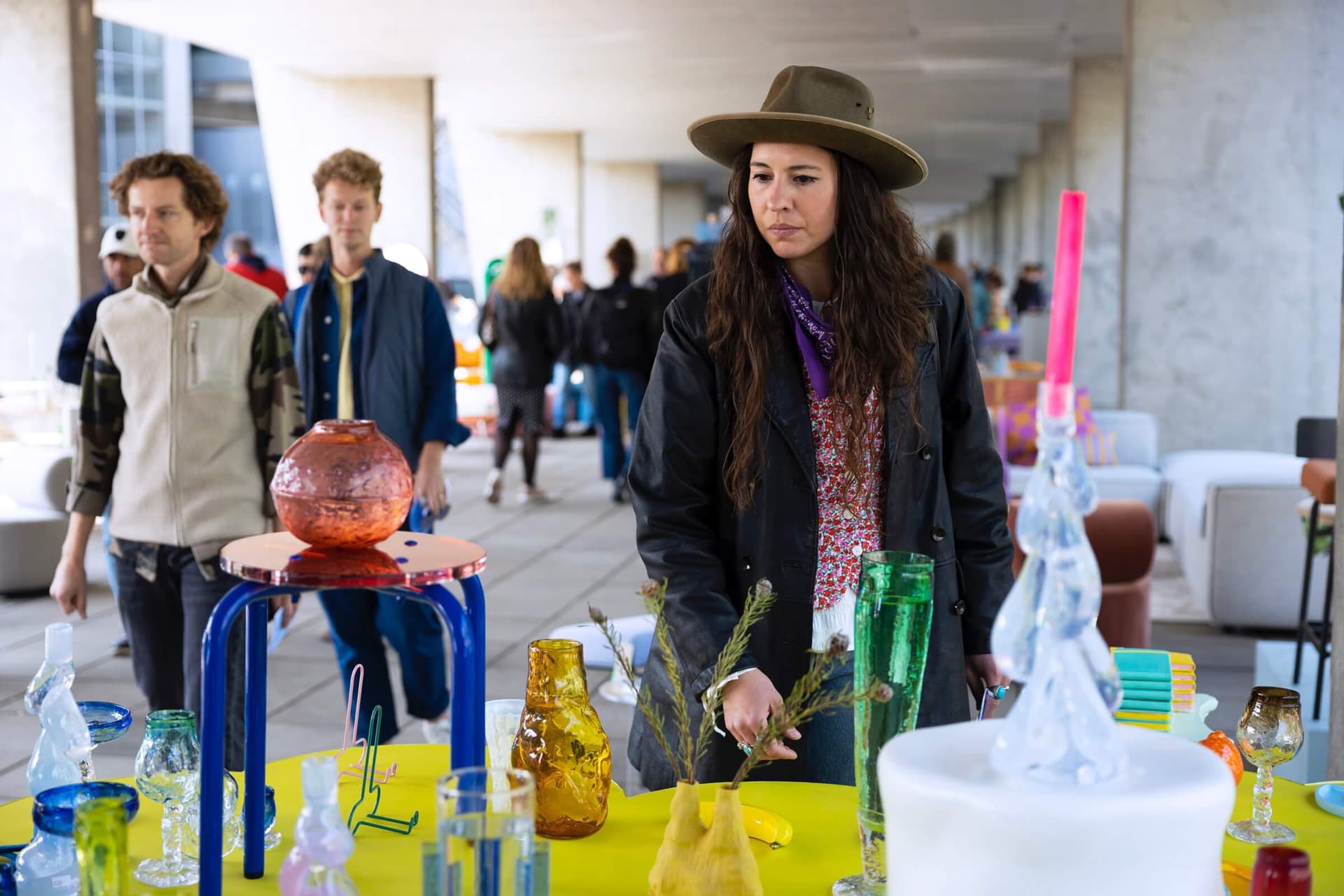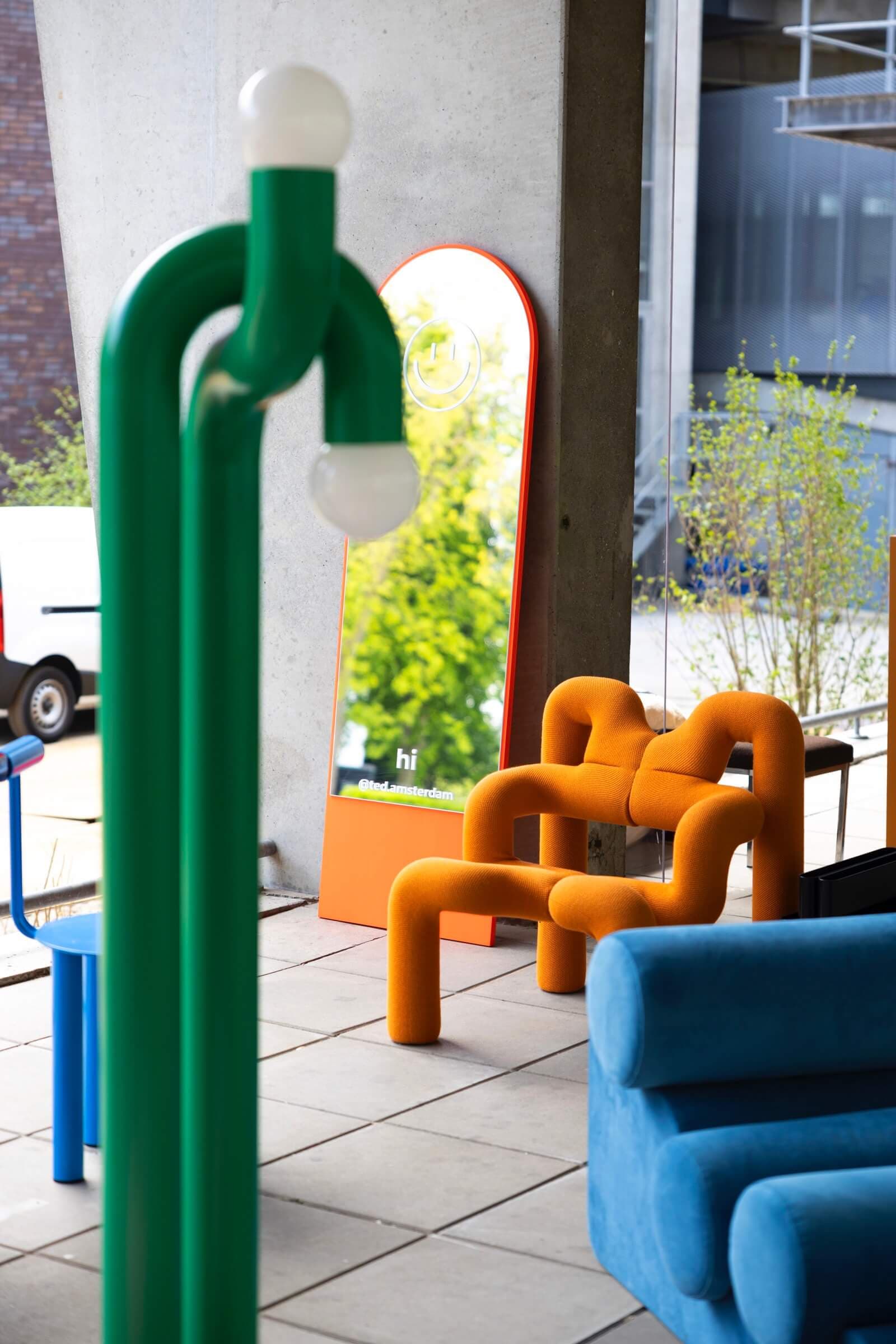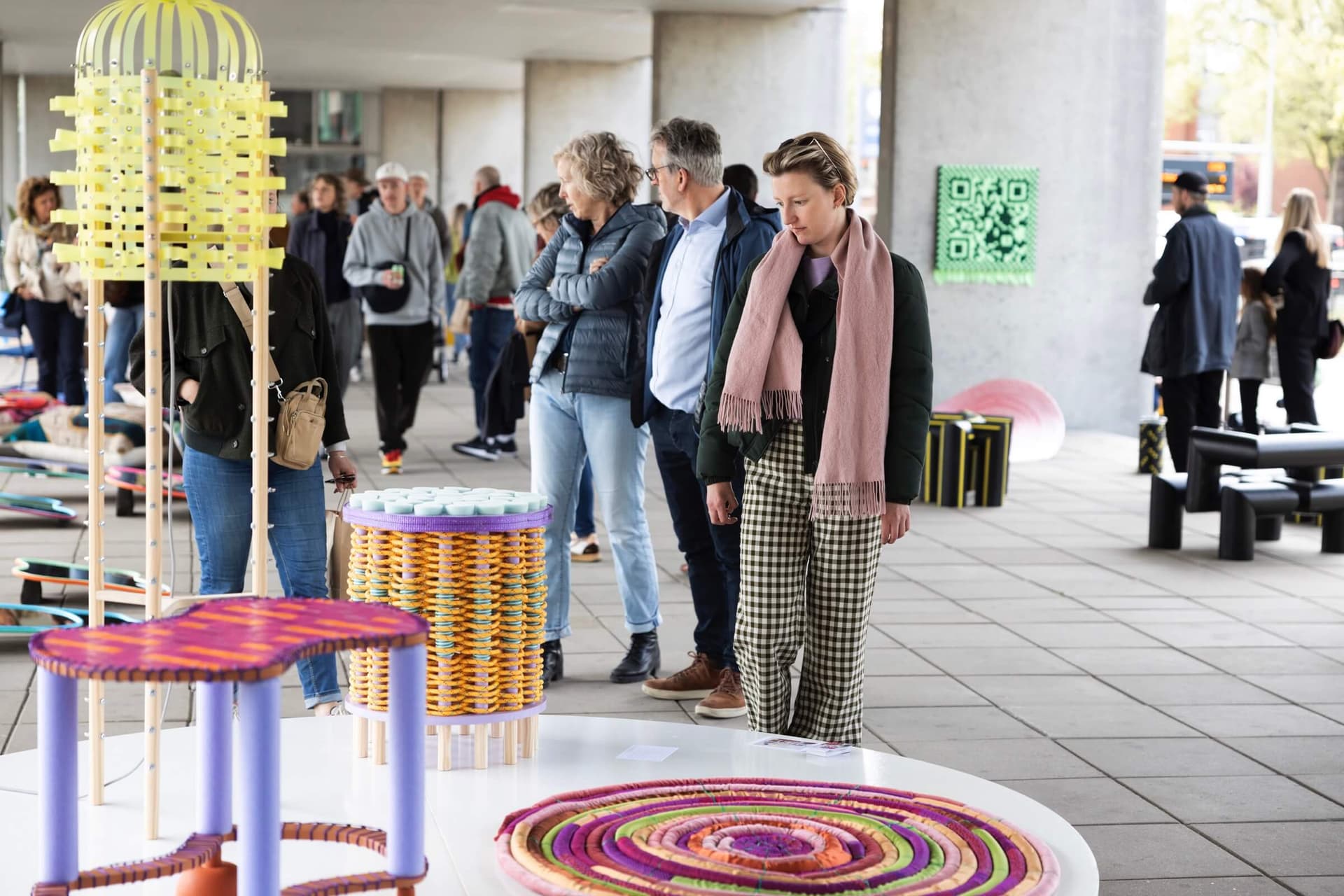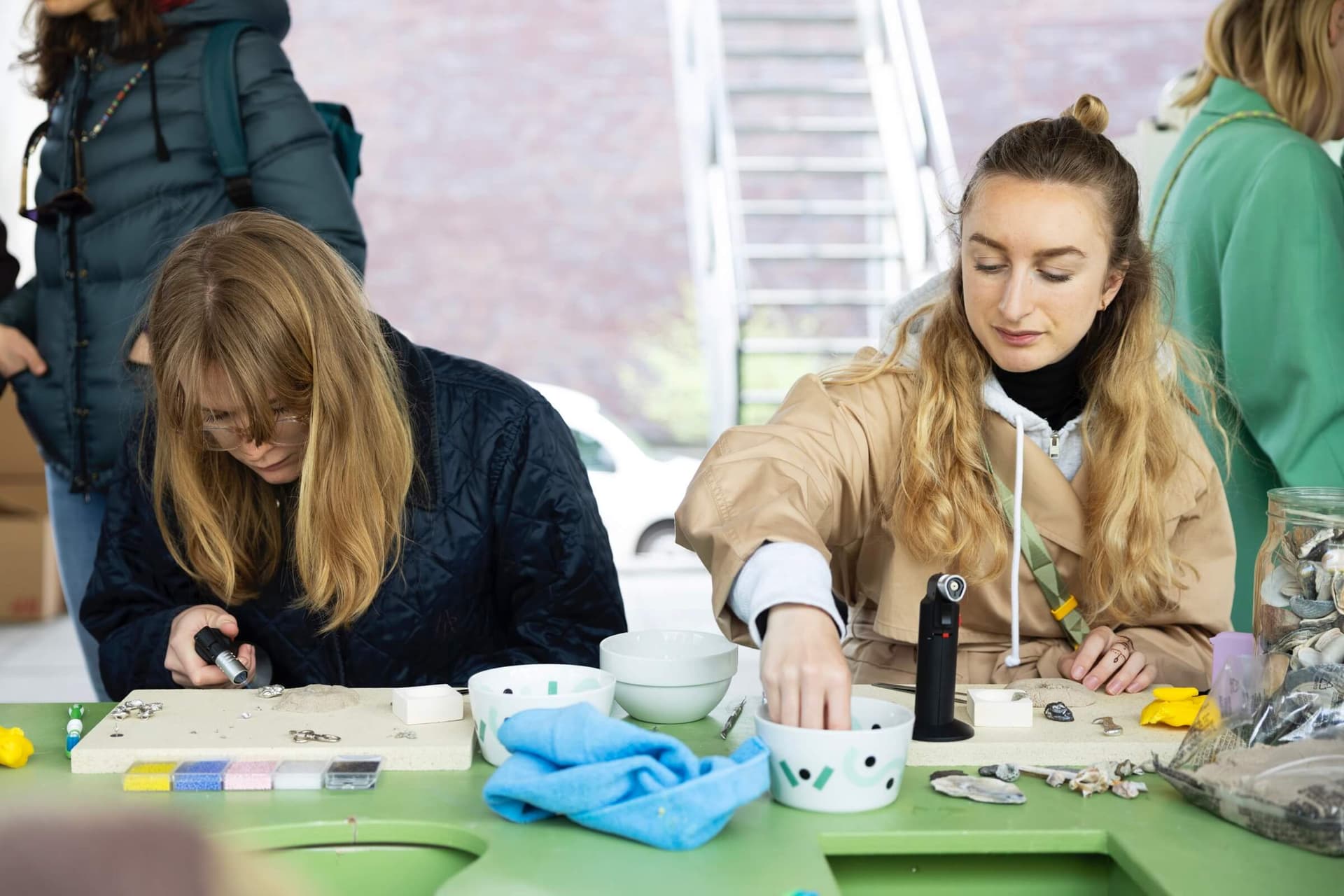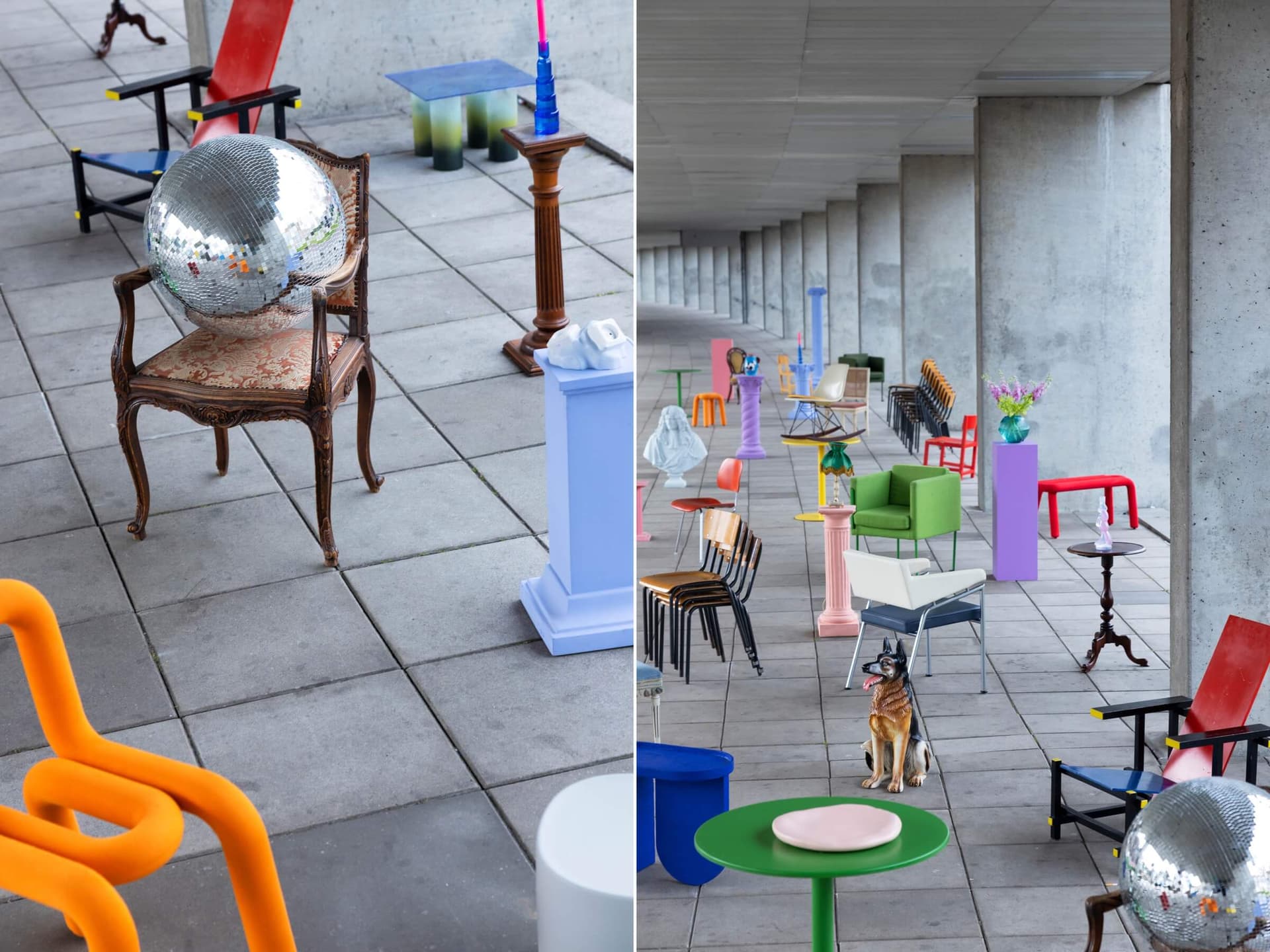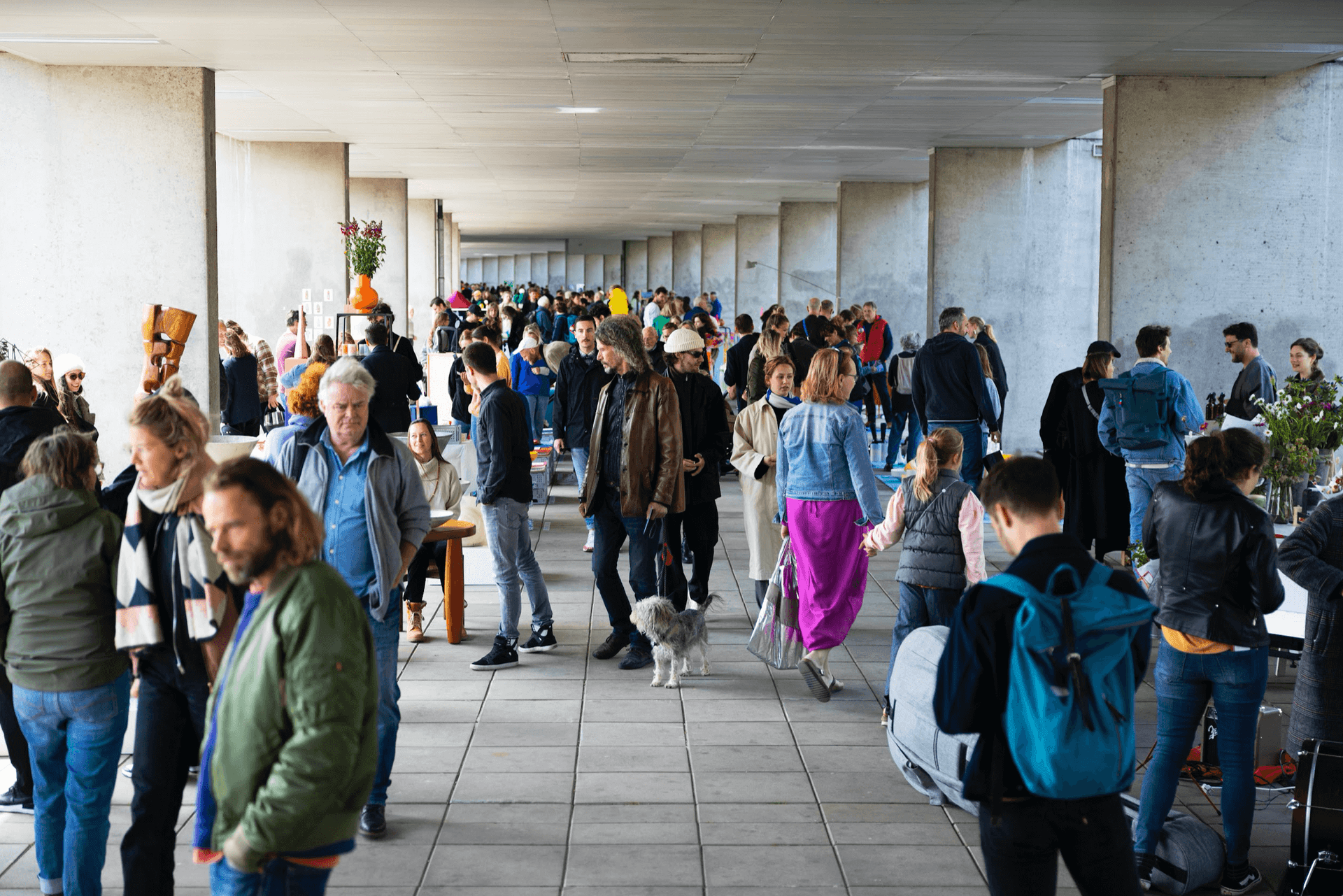 From design to kitsch to art, every stand under the arcade showcases something different, and everything is for sale.
This extra-special circular Design Fair features a wide range of unique items - there's something for every home and every budget! Participating labels and designers include STORE Rotterdam, Fundamente, Nomad Objects, Groen + Akker, ted., Cor Unum, Kleur en Stof, The DIRT and FEST Amsterdam.
You can visit our Auditorium for a special auction by Dead Darlings, an anonymous art auction founded as a platform to explore the complex love triangle between artist, artwork and collector. In this live auction, titled Homage, Dead Darlings helps the audience show appreciation for the things in our home and lives that have helped us through times of isolation. At the same time, the collective also shows how these resources can be discarded when a new chapter in life presents itself.
The Young Design Section curated by interior stylist, art collector and curator Berry Dijkstra will feature work by ten young designers among others Rik van Veen, Annemijn Adriaensen, Pepijn fabius Clovis, Hanna Kooistra and Forever Studio.
In addition, STORE Rotterdam will host a workshop in collaboration with a Rotterdam-based designer and the collective House of GHOD will give a performance under the arcade. Interior and furniture designer Mina Abouzahra will tell more about her special art project _One Square Meter Berber_ during the fair.
Entrance to the Design Fair is free. For a visit to the exhibition Temporary House of Home the usual entrance fees apply.