Thursday Nigh
t Detour with Esmée Dros
Join Esmée on 30 June for a free evening Detour through the archive of MVRDV and discover the stories behind the architecture.
30 June 2022 19:00 - 20:00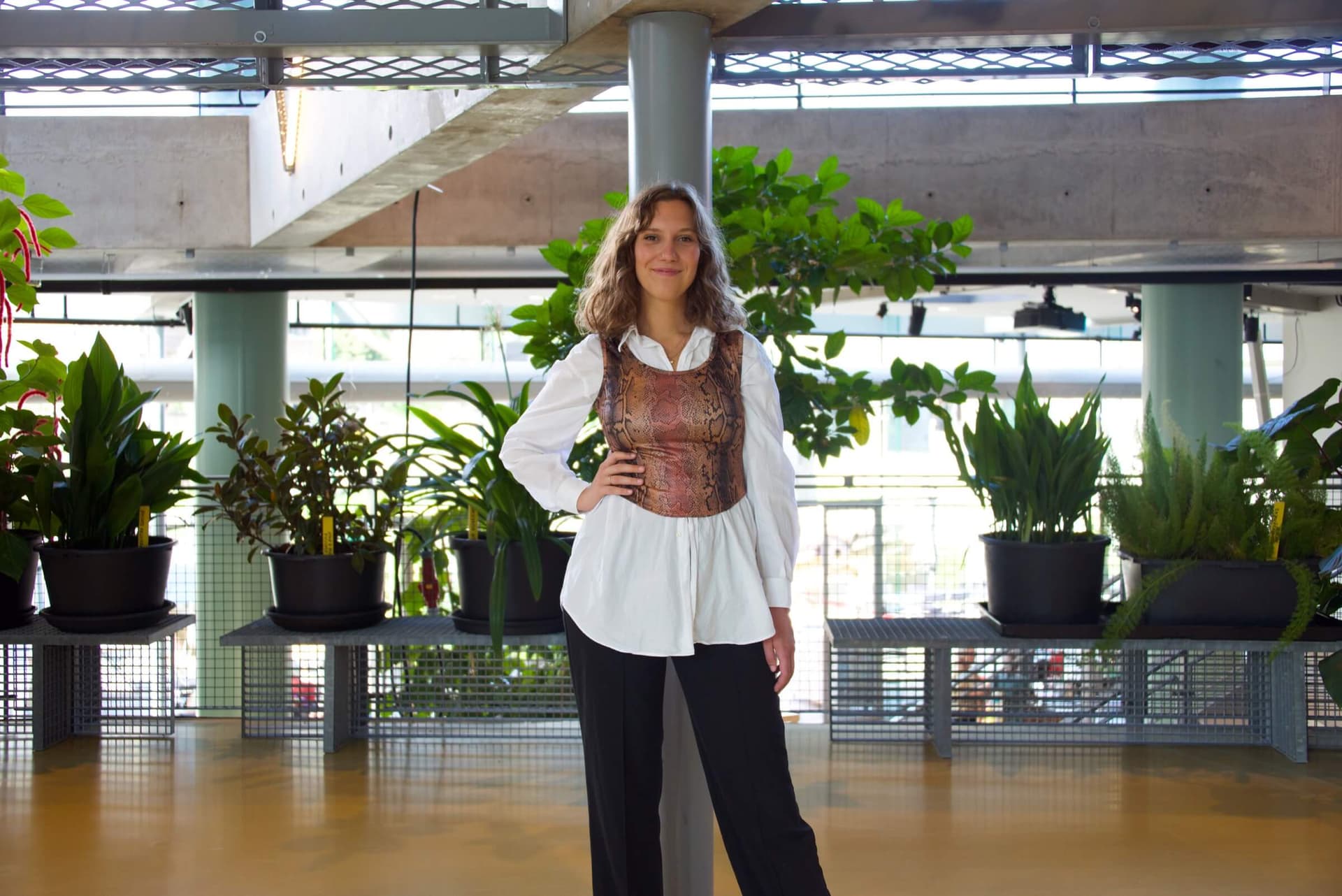 Esmée Dros
Graphic designer Esmée Dros focuses on telling stories (that need to be told) in her work. She researches how to create connections between imagery and meaning. She works in various forms, from designing figures in different colours for publications, to designing forms of conversation. Esmée is curious by nature. She loves the sun, going to the market and working with people from different disciplines.
"As a Detour Guide, I like to use my design practice in order to create something small, together with visitors, so that they always go home with a self-made visual memory."
MVRDVHNI: The Living Archive of a Studio
MVRDVHNI: The Living Archive of a Studio explores the archive of acclaimed architectural firm MVRDV. The exhibition is designed as a 'living' and active work enviroment to showcase the office as a place where ideas and projects move fluidly back and forth between present, past and future.
This multimedia exhibition, on the institute's sixth floor, overlooks one of MVRDV's much-discussed recent designs - the new Depot Boijman Van Beuningen. Based on three recurring themes - green, human, and dream - the exhibition highlights more than 400 projects from the studio's ever-growing archive. In addition, Het Nieuwe Instituut offers insights into the firm's working methods with drawings, sketches, models and other archive materials.
Thursday Night Detour
Every Thursday night a Detour Guide takes you on a free Detour through one of the exhibitions on display at Het Nieuwe Instituut. Discover design, digital culture and architecture from the perspective of the guide. Every Detour is different. You might end up making a joint choreography or designing a space for insects.