11 April 2019 19:30 - 21:00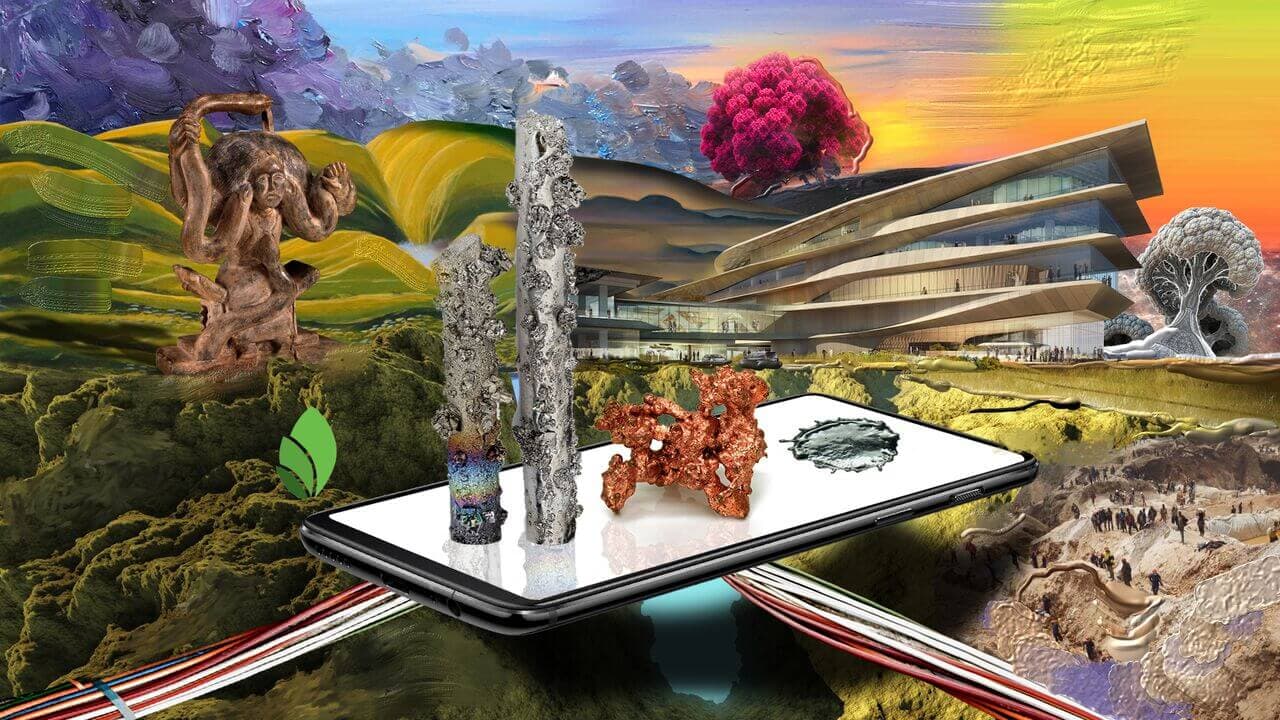 Lately the African continent has been the backdrop for a fierce competition between Chinese and American cloud platforms and hardware giants in pursuit of the most rapidly growing global user-base. While African states are reacting in different ways to the shift in power from the state to the cloud, a composite African technological future is growing. From Yabacon Valley to the Silicon Savannah, a wide variety of Afrotech cultures are forming, rooted in the old knowledge networks and pre-colonial algorithmic thinking.
Vertical Atlas
Vertical Atlas is a series of five events that attempt to develop a techno-political cartography, departing from the conceptual model laid out by Benjamin Bratton in The Stack. This series aims at investigating specific geozones where the entanglement of different sovereignties surface and different stacks clash. Each event consists of a public program in Het Nieuwe Instituut and a research lab for invited guests.Vertical Atlas: Networks.africa is developed and produced by Hivos Digital Earth and Het Nieuwe Instituut.
This project is initiated by Benjamin Bratton, Leonardo Dellanoce, Arthur Steiner and Klaas Kuitenbrouwer, and is developed and produced by Het Nieuwe Instituut, Hivos Digital Earth and Stedelijk Museum Amsterdam.
Gbenga Sesan
Gbenga Sesan is the Executive Director of Paradigm Initiative. Originally trained as an Electronic & Electrical Engineer at Obafemi Awolowo University, 'Gbenga completed Executive Education programs at Lagos Business School, New York Group for Technology Transfer, Oxford University, Harvard University, Stanford University, Santa Clara University and University of the Pacific. His consulting experience includes assignments completed for numerous institutions, including Microsoft, Harvard University and United Nations agencies, among others, in over 30 countries.
Nanjala Nyabola
Nanjala Nyabola is a writer, independent researcher and political analyst currently based in Nairobi, Kenya. Her work focuses on conflict and post conflict transitions, with a focus on refugees and migration, as well as East African politics generally. Her work has appeared in numerous publications including Foreign Policy, Foreign Affairs, Al Jazeera, World Politics Review, as well as chapters in edited collections. She is the author of "Digital Democracy, Analogue Politics: How the Internet Era is Transforming Kenya" and the co-editor of "Where Women Are: Gender and the 2017 Kenyan Elections". Nanjala Nyabola holds a BA in African Studies and Political Science from the University of Birmingham, an MSc in Forced Migration and an MSc in African Studies, both from the University of Oxford, which she attended as a Rhodes Scholar, and a J.D. from Harvard Law School.
Thursday Bite
Before the Thursday Night you can grab a bite to eat with the speakers and staff of Het Nieuwe Instituut. At 18:00 Het Nieuwe Café will a light vegetarian meal. Dinner vouchers are available for ¬ 7.70 up to a day before the particular Thursday Night event via the Tickets link.
Become a Member
Become a Member of Het Nieuwe Instituut and you'll support our mission to navigate the vast and evolving field of design. You'll also be inspired by our special program of Members' events, meeting up with other like-minded people as we invite you to reflect with us on design's changing role in technology, economics, culture and society.