Marine Zoönomy at Imp
akt Festival
In this public design-scenario research workshop, participating artists, designers, architects and experts investigate marine permaculture as a (re)generative transition strategy for repurposing obsolete fossil-fuel infrastructure in the North Sea. The aim is to develop a strategy for transforming oil production platforms into marine zoöps for ecologically sustainable food forests and carbon capture.
9 October 2020 14:00 - 18:00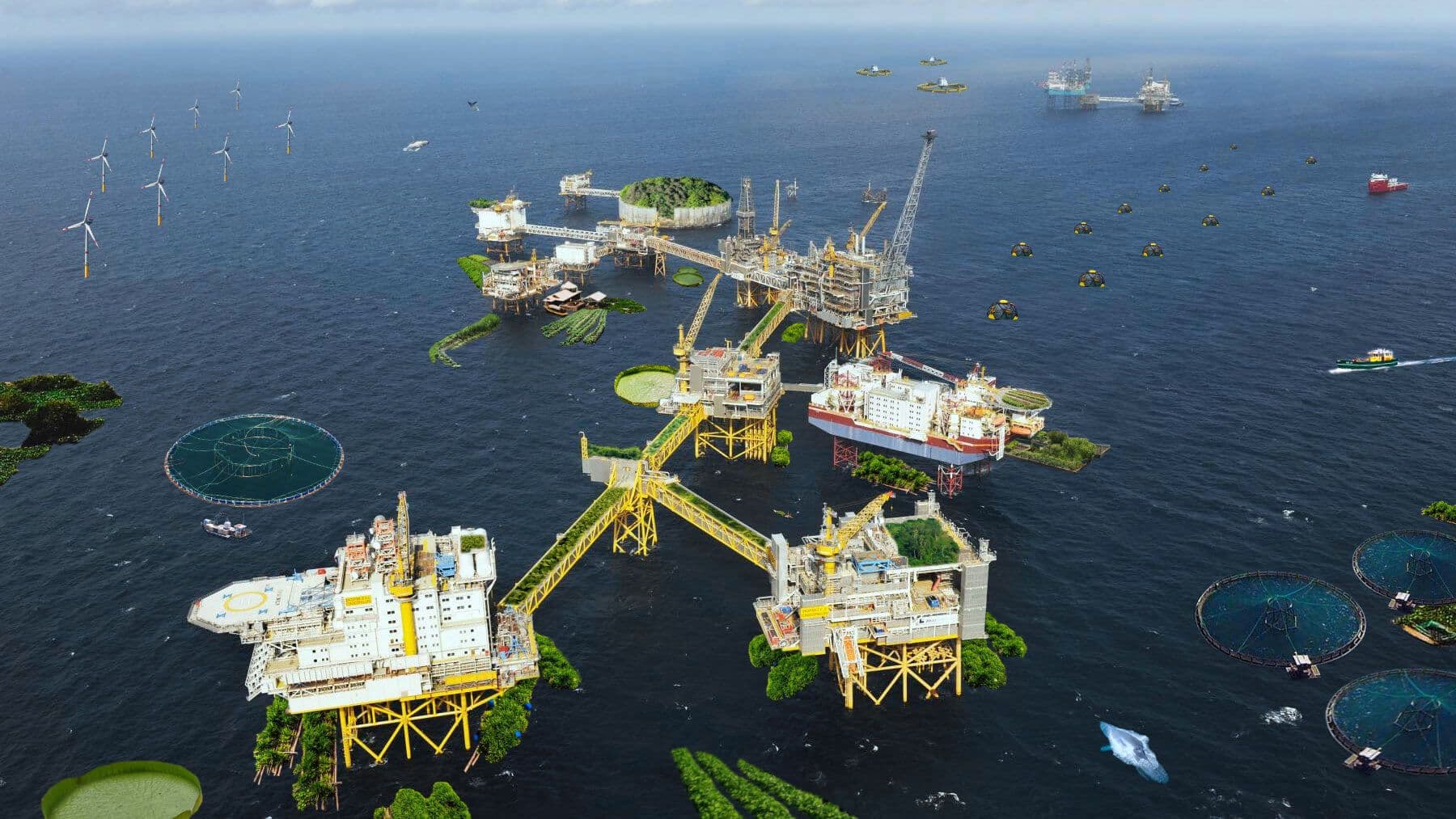 The first workshop session will take place on Friday 9 October. We will investigate current developments in the area of sea-based permaculture, kelp farming and carbon farming, and which current and upcoming economic and political forces will impact the North Sea oil infrastructure in the near future.
In the second session (Friday 16 October), we will look at the possibilities for deconstructing and reconstructing oil rigs, and how this can be done so as to create conditions for ecological succession and habitat formation for a rich variety of species, including humans.
During the third and final session (Friday 23 October), we will investigate the more far-reaching ecological, economic and political implications, effects and systemic consequences of this transformation.
Zoöp
This workshop is part of the zoöp project. The zoöp is a new, cooperative form of organisation in which a human operation collaborates with the non-human life in a certain area, represented by a zoönomic foundation.
The workshop is developed by Sjef van Gaalen (Structure and Narrative) and Klaas Kuitenbrouwer (researcher at Het Nieuwe Instituut) as part of the zoöp project.
Registration
Session 1: Friday 9 October - 2pm (CEST)
Session 2: Friday 16 October - 2pm (CEST)
Session 3: Friday 23 October - 2pm (CEST)
The workshop sessions take place online.
The workshop results will be presented at the Impakt Festival on Saturday 31 October.
If you would like to participate in the three-part online Marine Zoönomy workshop, please fill in this form before 27 September.
Costs for participation in the workshop are ¬20 for professionals and ¬15 for students. This covers all three sessions, and will be charged after the participants are selected.