23 January 2018 09:00 - 4 February 2018 17:00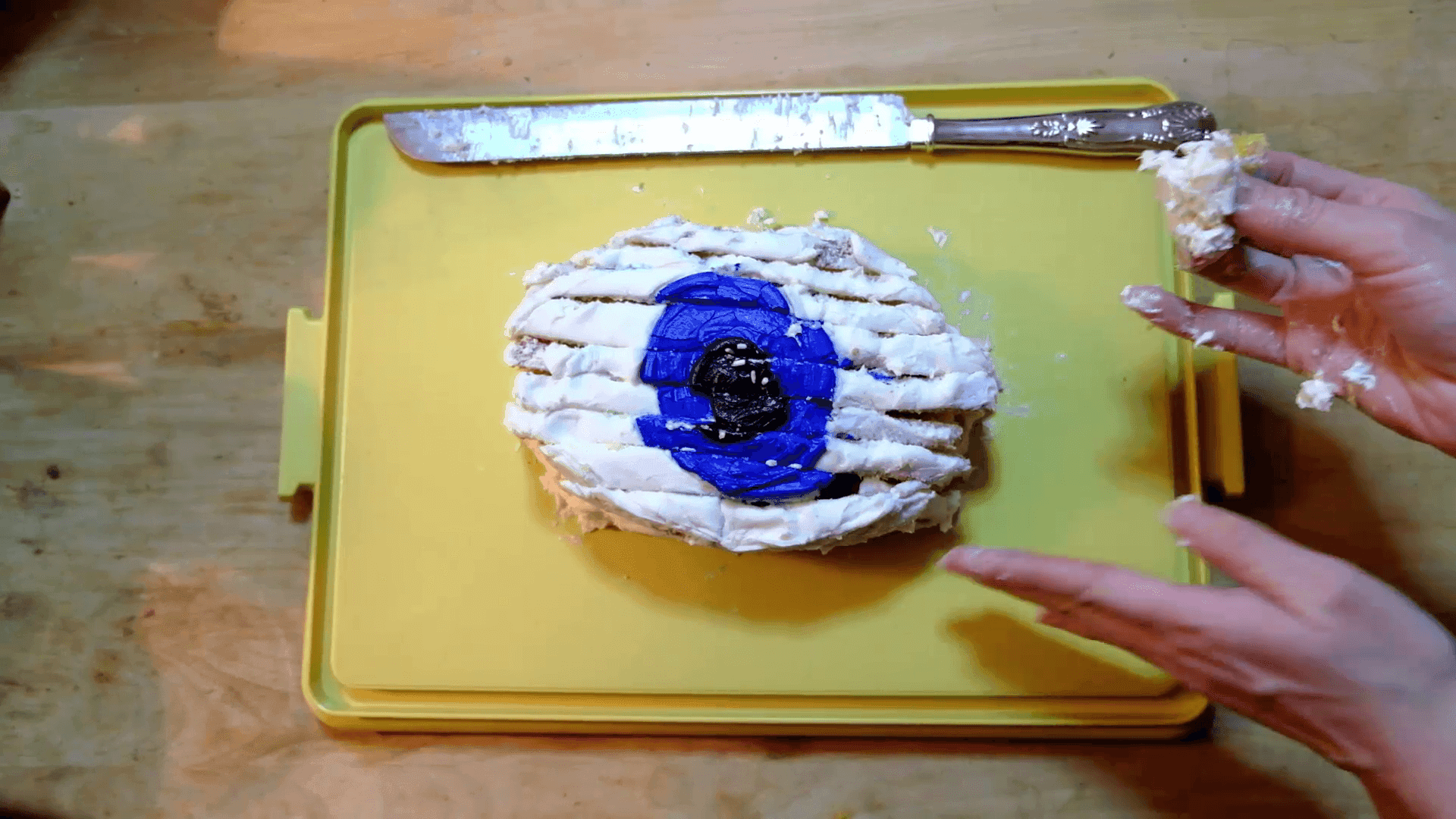 The Eyeslicer is a nineties hangout with prominent tv screen that shows a movie marathon with the works of a new generation of alternative American moviemakers.
The Eyeslicer gives context to a dream-influenced memory of the 1990's, as the basement you used to hang out in with friends after school. In this hangout you can watch all of The Eyeslicer episodes on a screen, play nostalgic board games or just hang out. A graffiti work by Rotterdam collective Lastplak was created specially for this space and vintage pinball machines can be found here and in the lobby. On January 25th 15:00 -16:00 The Eyeslicer will be officialy opened as part of the IFFR festival.
On the 1st of February 20:00 - 0:00 the IFFR organizes a House Party in Maximum Overdrive in the Foyer of Het Nieuwe Instituut.
International Film Festival Rotterdam
The International Film Festival Rotterdam represents the strength and impact of independent film, filmmakers and film-related art. IFFR stimulates, coaches, finances, distributes and supports filmmakers through the Hubert Bals Fund (HBF), the annual co-production market (CineMart) and the many forms of training provided to filmmakers through the RotterdamLab. By organising an annual festival and other events throughout the year, the IFFR creates a platform for makers to present their works to broad, diverse audiences. The programming tackles issues and tensions of contemporary social relevance.
Pop-in Expo
Bi-weekly presentations in the foyer, spotlighting a controversial new design, sensational research, work by an emerging talent or a new acquisition for the State Archive for Dutch Architecture and Urban Planning.