Eva Bullens and Floortje Zonn
eveld – The Slow Adventure
"When we speak of nature it is wrong to forget that we are ourselves a part of nature" - Henri Matisse
Artists Eva Bullens and Floortje Zonneveld invite participants in The Slow Adventure to explore the natural world around us creatively with our bodies. This leads us collectively to new insights and new knowledge about who we are as people and as (a part of) nature.
5 September 2019 19:30 - 21:30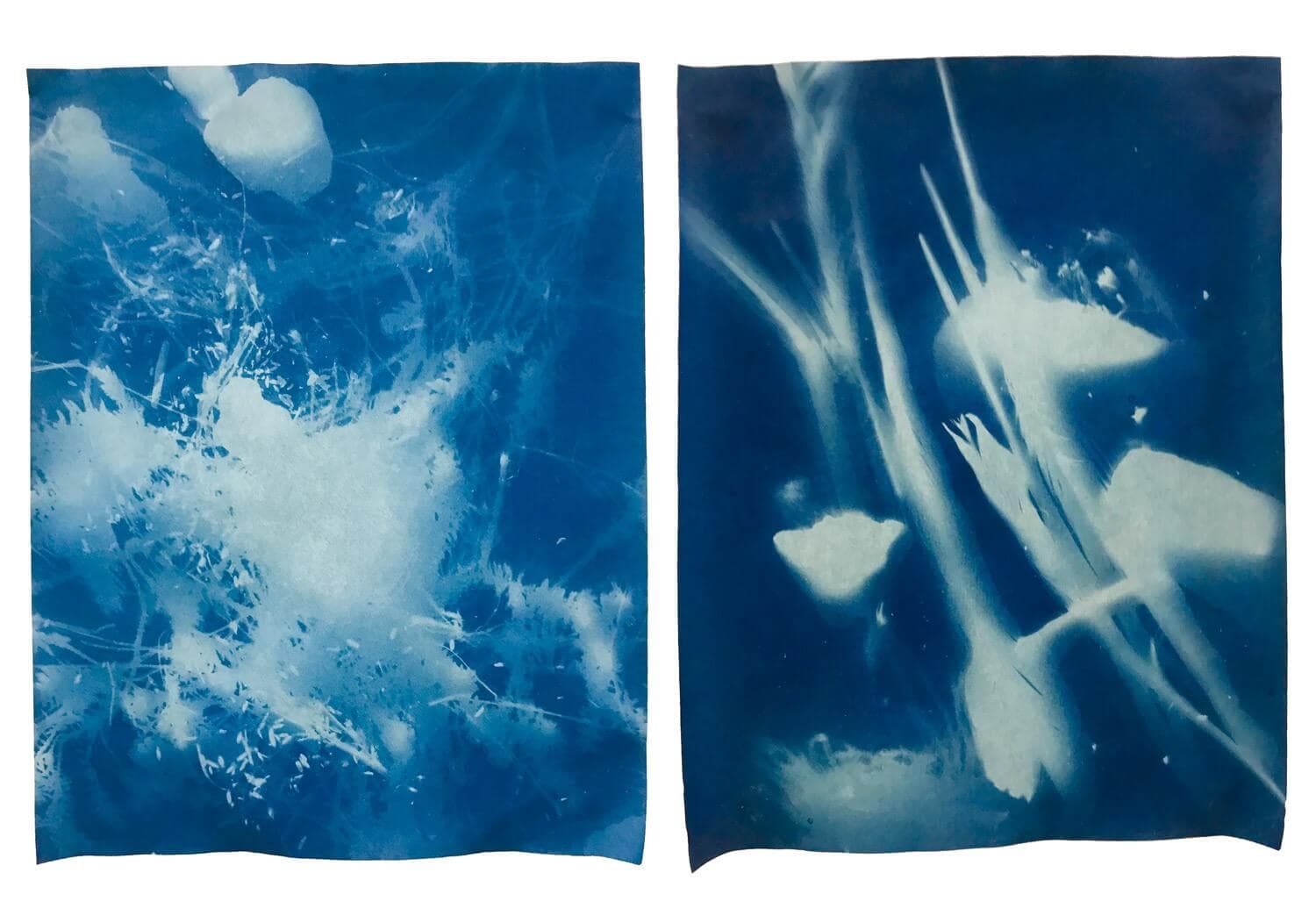 The senses are opened by means of four artistic actions in The New Garden. Participants use textile and Siberian chalk (a sort of charcoal) to make prints of a stone, stump or grass to express visually what they feel. They make a composition on special photosensitive paper with a variety of materials from the garden to see how the sun caresses the garden. What would your favourite view of the garden be? You can record this view with a mirror and a camera. Finally, participants lend their ears to their own presence in the garden by means of an audio recording with a directional microphone. The photos and solar prints are developed further on the spot.
In preparation for the workshop and exploration of The New Garden, you can walk the soundwalk by artist Annika Kappner. The garden is situated next to Het Nieuwe Instituut. Listen to the audio and explore the biological diversity and richness of The New Garden.
Eva Bullens and Floortje Zonneveld
Eva Bullens and Floortje Zonneveld make co-creation concepts in public spaces and give art workshops. Eva's bureau Collective Practice conducts artistic research on feminine values in forms of collaboration between colleagues, neighbours and professionals. Floortje specialises in concept development and design of art projects for museums, festivals and education. She trained as an Arctic Nature Guide on Spitsbergen in 2018 and now works there regularly as a guide and a workshop leader for the Artica art centre.
Thursday Night Workshop
Explore the design practice of thinkers, makers and designers. They will challenge you to think critically about the world around you and share their techniques and insights from their working methods. This workshop is related to the current programme Neuhaus at Het Nieuwe Instituut.
Thursday Bite
Before Thursday Night Live! you can grab a bite to eat with the speakers and staff of Het Nieuwe Instituut. At 18:00 Het Nieuwe Café will serve a light vegetarian meal. Dinner vouchers are available for ¬ 7.70 up to a day before the particular Thursday Night event via the Tickets link.
Het Nieuwe Instituut reserves the right to cancel or move the workshop if there are less than five applications.