20 December 2018 17:00 - 23:45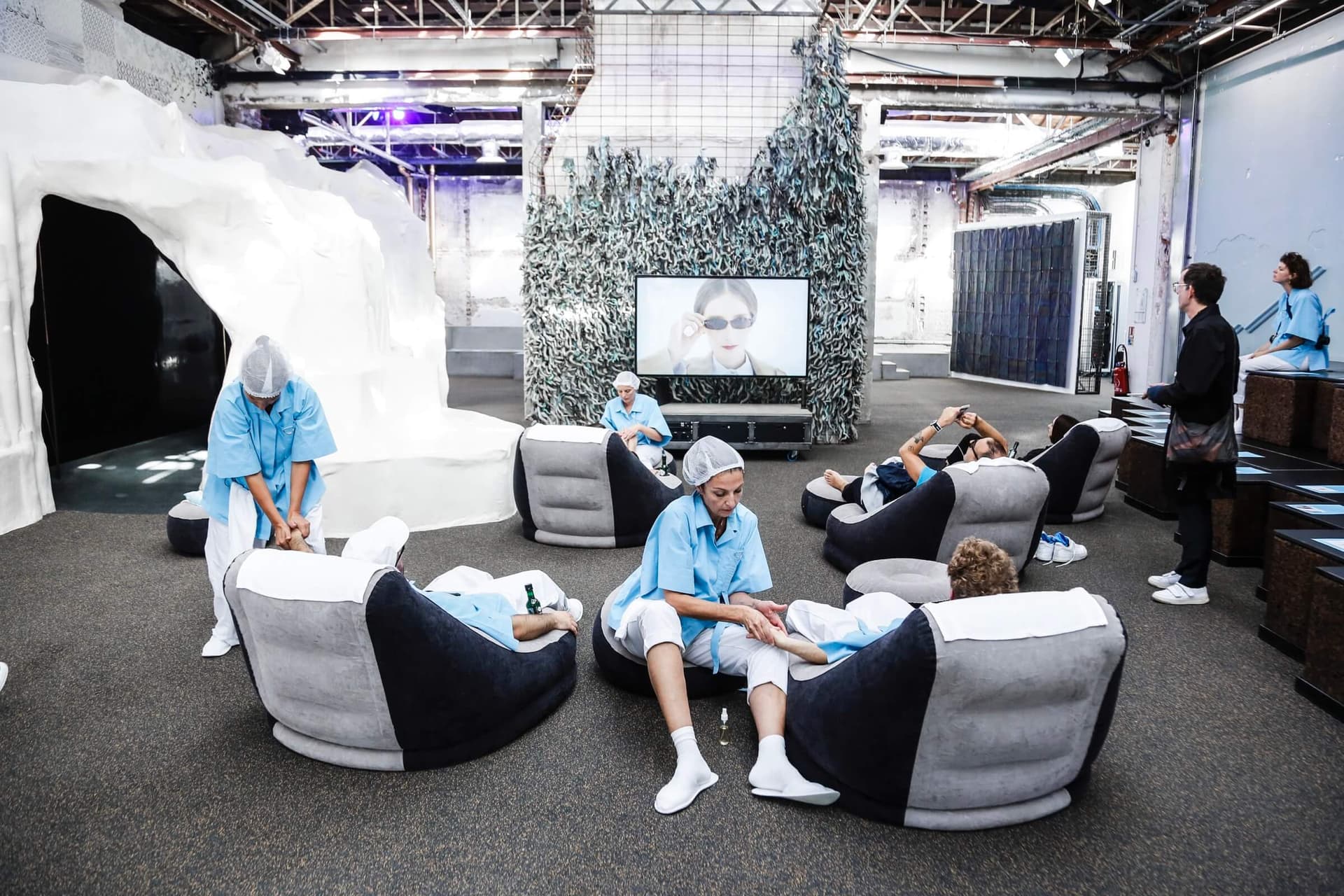 Burn-Out Blow-Out marks the end of the working year, and with that we invite you to a performance based night, exploring the theme of BURN-OUT, in collaboration with Cen Giz (MONO), Schueller de Waal and Het Nieuwe Instituut fellows. The night will end with a burn-out blowout party in Het Nieuwe Café.
From 17.00, 'Discophrenia' curated by Cen Giz, will bring soundscapes into different spaces within Het Nieuwe Instituut. With Jetti (BAR), Van Anh (ISOTOOP), Kleingeld, le romph, Janneke and Suze Ijo, Jetti (BAR). Together with presentations and performances throughout the night, from Schueller de Waal, Lea Mazy, and Het Nieuwe Instituut 2018 Fellows, Natalie Dixon and Elisa Giuliano.
The evening also marks the 'soft' opening of WORK, BODY, LEISURE, after its duration as part of the 16th International Architecture Exhibition of La Biennale di Venezia.
Thursday Bite
Before the Thursday Night you can grab a bite to eat with the speakers and staff of Het Nieuwe Instituut. At 18:00 Het Nieuwe Café will serve soup with bread or a quiche with salad. Dinner vouchers are available for ¬ 7.50 up to a day before the particular Thursday Night event via the Tickets link.
Become a Member
Become a Member of Het Nieuwe Instituut and you'll support our mission to navigate the vast and evolving field of design. You'll also be inspired by our special program of Members' events, meeting up with other like-minded people as we invite you to reflect with us on design's changing role in technology, economics, culture and society.