Architecture of Appropri
ation. Between institutions and activist practices
6 June 2019 19:30 - 20:30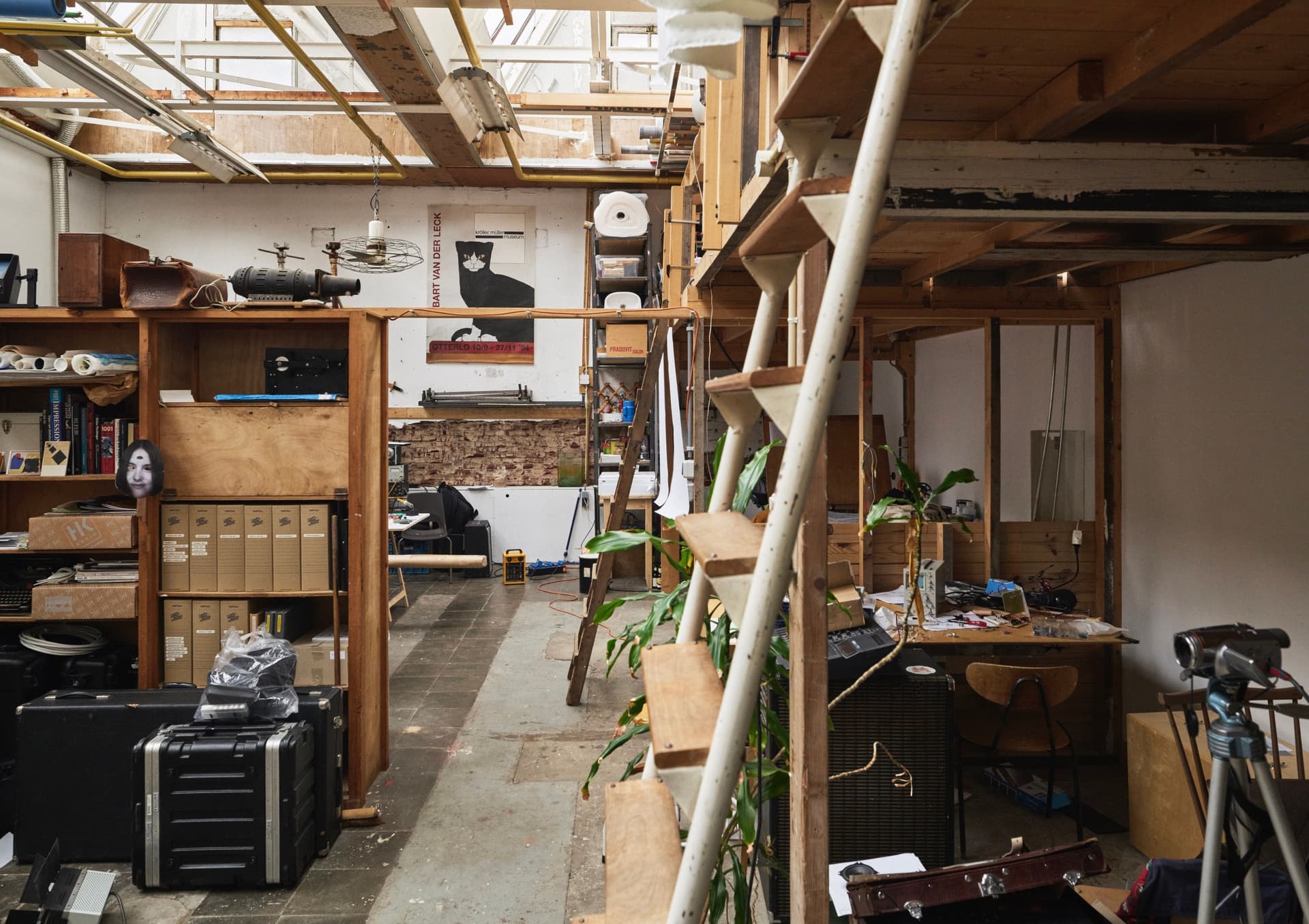 This event focuses on the tensions between institutions and activist practices, and address the construction of institutional memory, ways to acknowledge and archive unrepresented voices and criminalized urban practice, as well as collective forms of authorship. With statements by Amal Alhaag (Research Centre for Material Culture), René Boer (Failed Architecture), Rianne de Beer and Giulia de Giovanelli (Vereniging Poortgebouw / Autonomous Archive), Marina Otero Verzier (Het Nieuwe Instituut), Piet Vollaard (Stad in de Maak), Katía Truijen (Het Nieuwe Instituut) and other speakers to be confirmed.
In 2016 Het Nieuwe Instituut embarked on a research project around squatting as a form of architecture. The project aimed to open up a discussion on the inclusion of criminalized spatial practices in architectural debates and platforms, while acknowledging the precariousness of the communities involved as well as the need to carefully limit the processes of institutional appropriation. The project has assessed forms of architectural representation and the role of archives and museums as social and political agents, including the forms of control and consumption and changing conditions for inclusion and exclusion that this position facilitates. Architecture of Appropriation
The project and forthcoming publication _Architecture of Appropriation: on Squatting as Spatial Practice _recognises the role of the squatting movement in the transformation of cities and their systems of inhabitation. While squatting is mainly understood as a social movement or approached as a historical phenomenon, this publication -- involving representatives and collectives of squats, architects, urbanists, researchers, lawyers, curators, activists and archives -- reads squatting through the language of architecture and urban design, in order to offer and inspire alternative models to the policies currently driving the development of cities. The spatial analysis of the architectures of the squatting movement is mobilized here to study their resulting confluence of informal practices, legal frameworks, and sociopolitical and economic conditions, as evidence of the possibility of alternative futures for the development of cities.
The book, published by Het Nieuwe Instituut, will be released this Summer. A free copy of the publication will be sent by post to everyone who attends this event.
Following the event, you are invited to join us for the lecture and discussion Streaming from the Streets with Mídia Ninja, a decentralized network of journalists and activists who produce and disseminate reports based on collaborative work and online sharing, and to promote independent journalism.
Thursday Bite
Before the Thursday Night you can grab a bite to eat with the speakers and staff of Het Nieuwe Instituut. At 18:00 Het Nieuwe Café will serve a light vegetarian meal. Dinner vouchers are available for ¬ 7.70 up to a day before the particular Thursday Night event via the Tickets link.
Become a Member
Become a Member of Het Nieuwe Instituut and you'll support our mission to navigate the vast and evolving field of design. You'll also be inspired by our special program of Members' events, meeting up with other like-minded people as we invite you to reflect with us on design's changing role in technology, economics, culture and society.