Theo van Doesburg's interior model on display
at the Kunstmuseum
Theo van Doesburg's 1926 model of the interior of Café Aubette is one of our most spectacular acquisitions in recent years. With this radical design, Van Doesburg abolished the distinction between architecture and painting. The model, unfolded and framed, will be on temporary display at the Kunstmuseum in The Hague from 18 November.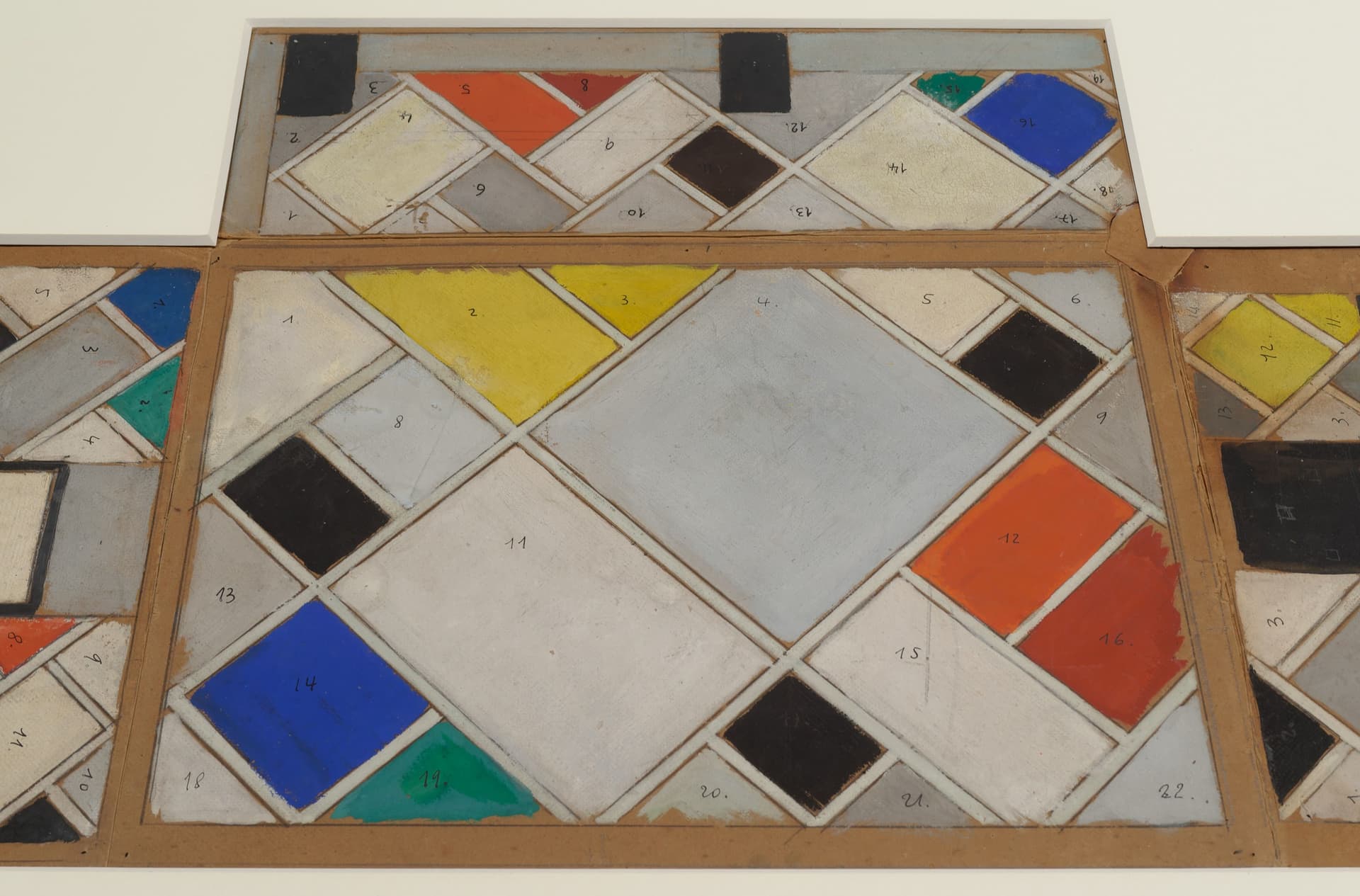 The interior of the Café Aubette in Strasbourg (1926-1927) is considered an important work in Van Doesburg's oeuvre. As the founder of De Stijl, he was always committed to the fusion of different artistic disciplines. It is therefore both unusual and appropriate that a spatial architectural design should now be displayed on the wall of a museum of visual arts.
The work is part of the permanent exhibition Mondriaan & De Stijl. It is surrounded not only by other works by Theo van Doesburg, but also by contemporaries and kindred spirits such as Piet Mondriaan, Vilmos Huszár, Bart van der Leck, J.J.P. Oud and Gerrit Rietveld.
The interior model, the only surviving model by Van Doesburg, was acquired by the Nieuwe Instituut in 2021. The work shows how Van Doesburg approached space as a synthesis of painting and architecture. He used diagonal shapes, colours and lines to create a dynamic experience that would encourage visitors to move from one space to another. In doing so, he radically broke with the prevailing static concept of space.
Read more about the work and watch the video.
The model can be seen from 18 November to 11 February in the Kunstmuseum, Stadhouderslaan 41, The Hague.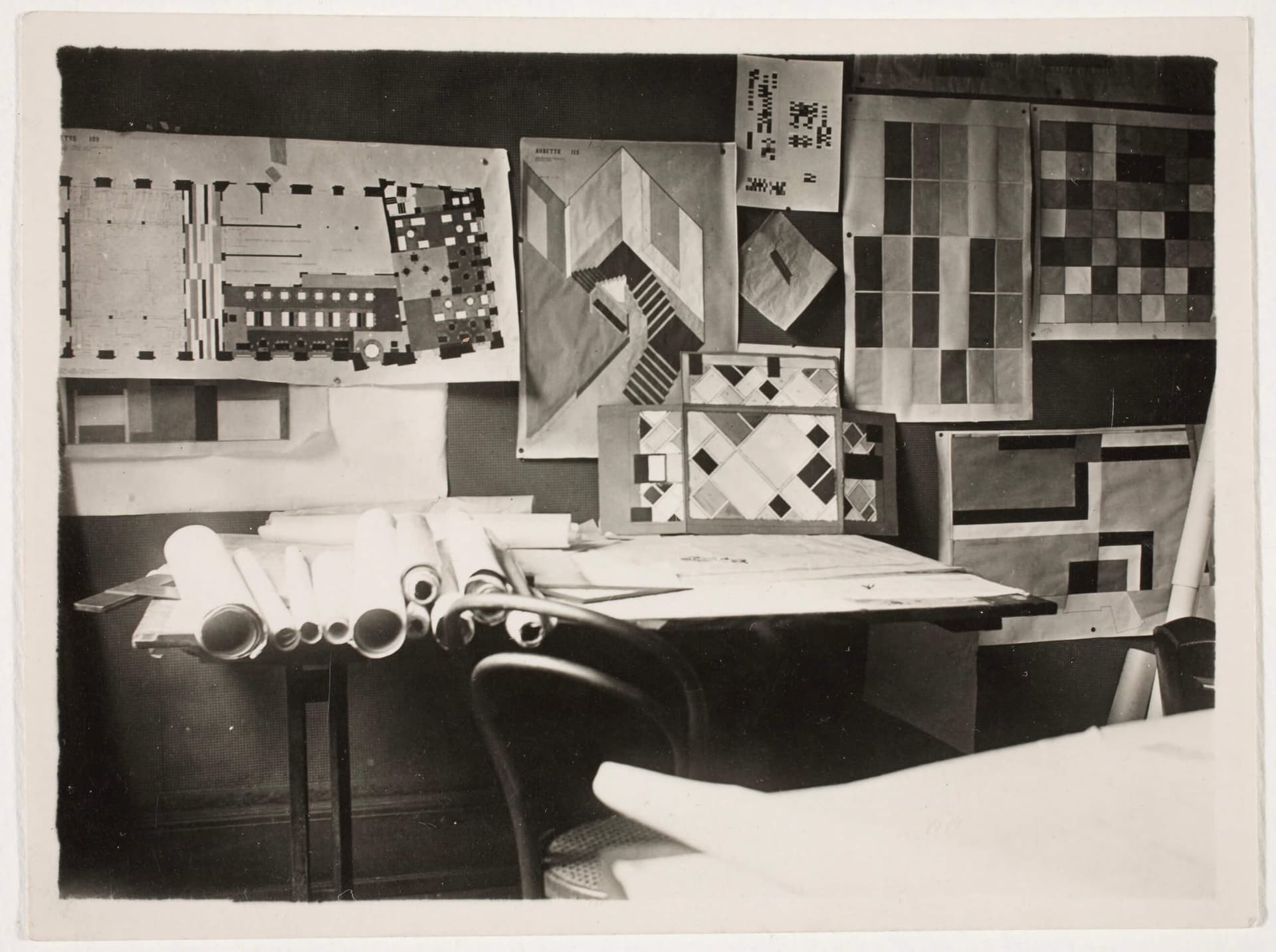 The purchase of the interior model by Theo van Doesburg was made possible in part with the generous contributions of the Rembrandt Association (thanks in part to its Dura Art Fund and its A. Quist-Rütter Fund), the Mondriaan Fund, the public incentive fund for visual arts and cultural heritage and Galerie Gmurzynska, Zurich.