Call for Fellows 2023: T
ool Sheds
Nieuwe Instituut's research team proposes Tool Sheds as the theme for this year's Call for Fellows. This iteration focuses on researching and applying tools, instruments, formats and methods that would help to foster a society that supports all life. Researchers "inhabit" the space of the "Tool Sheds" to test and share tools and applied methodologies, metaphorical or otherwise.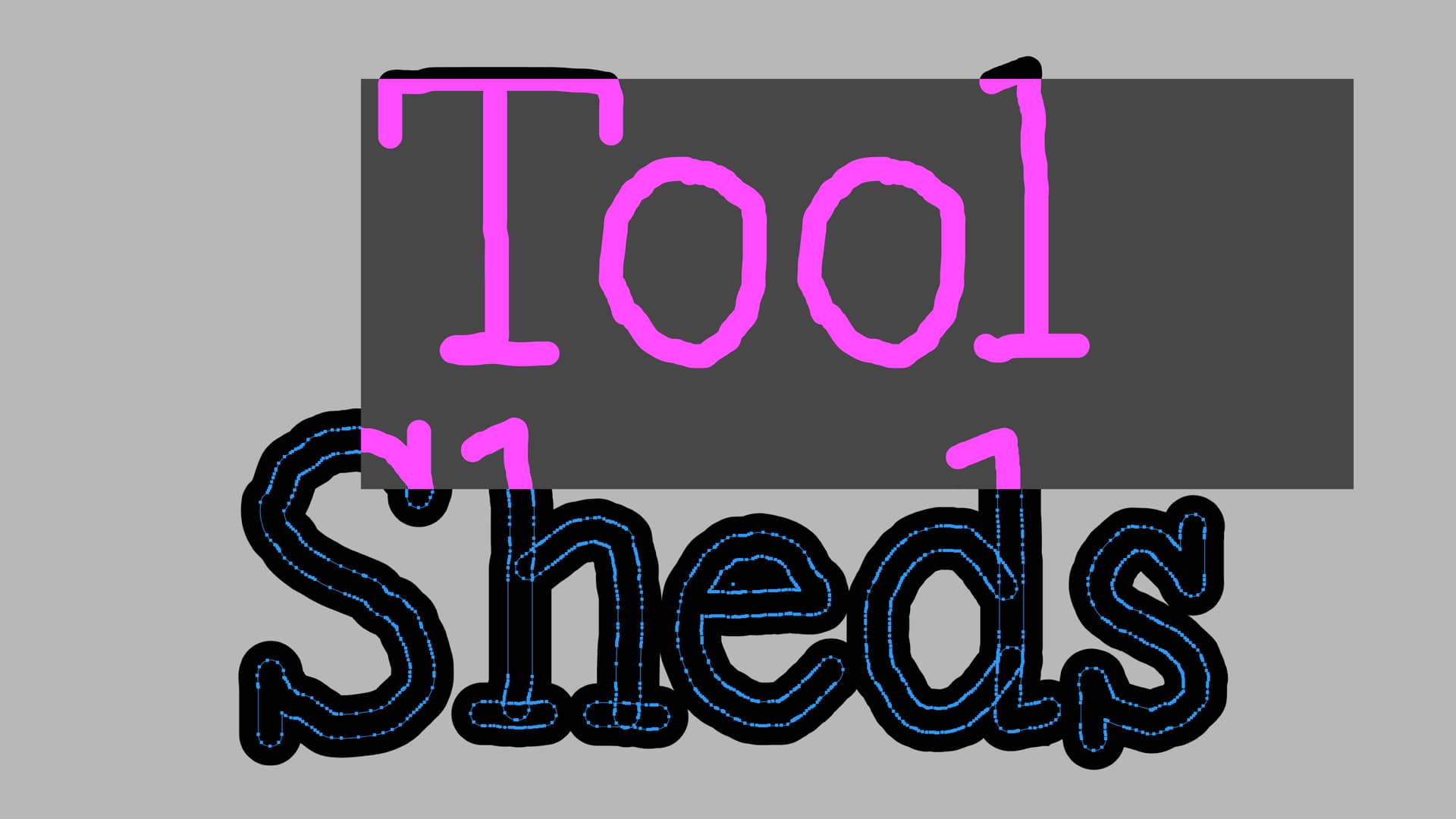 Using Tool Sheds as a point of departure, this year's Call for Fellows invites applicants to conceptualise, design and test applied research tools, instruments, methods, formats and processes for generative world-building using material, theoretical, political, time-based or place-based sets of practices. 
By calling for different forms of research, we invite applicants to embrace embodied forms of knowing, learning and investigating, and to think more deeply about the relationship between theory and practice. Nieuwe Instituut and its Research collective are currently engaged in imagining how museums and cultural institutions could function as 'testing grounds': equitable sites for action-based forms of research with the aim of enacting a society that supports all life, while at the same time investigating how to approach and situate 'research as testing' within the role of a cultural institution.  
The Tool Shed is one of the Research team's concepts for public interfacing, through which research can engage and interact with various publics. We offer our own tools, while also leaving the metaphorical doors of the Tool Shed open for others outside the Nieuwe Instituut to contribute and share their own. 
The Tool Shed's aim is to act as a node through which projects and collaborations between various publics and the Research team can be facilitated and developed at the threshold of the institution – by drawing on and contributing to already existing tools and methodologies, or by proposing others.
The Tool Shed aims to hold fluid, flexible, and multi-disciplinary research tools and methodologies for material, theoretical, political, time-based or place-based sets of practices. It also facilitates their accessibility through acts of neighbourly borrowing – between researchers, disciplines and ambitions, and between the Nieuwe Instituut and various publics. A Tool Shed is not necessarily a neat and sufficient collection of instruments, perfectly suited to their well-defined tasks; rather, it is a place to rummage around, to find unsought alternatives, to learn and mix skills.   
This open call invites applicants to contribute to the Research team's Tool Sheds as sites for knowledge sharing, or to propose possible connections with the applicant's own action-based and applied research Tool Sheds, networks and practices.   
About the Research Fellowships
Applicants are encouraged to submit a proposal that addresses their current investigations, explorations, or unfinished thoughts through the lens of architecture, design and digital culture. Proposals should clearly state their focus and aims, and also the socio-economic, nature-cultural and political context in which they are based. They may incorporate a larger system of reference, schools of critical thought and transdisciplinary practices, and non-academic references, as well as different forms of engagement and co-creation.  
There is no age limit for applicants. Individuals and collectives from all places of residence are invited to apply. Neither a curriculum vitae nor letters of recommendation are requested. The fellowships are open to all degree levels in all the disciplines of design, architecture and digital culture – broadly understood.  
Nieuwe Instituut publicly advocates for research and design practices that exceed the notion of individual authorship and that include multiple perspectives, activate multiple channels for the distribution of research outcomes, and construct a network of collaborators and other institutional contacts, both within the Netherlands and abroad. With this call, Nieuwe Instituut continues to support collaborative practices in design, architecture and digital culture.  
All applications will be reviewed based on their engagement with the proposed topic and contemporary challenges, the depth of investigation, and connection to the Nieuwe Instituut's mission. Preference will be given to proposals that demonstrate critical and forward thinking, specificity, situatedness and a distinctive research theme and methodology. 
Previous fellows include: Dele Adeyemo, Ramon Amaro, Andrea Bagnato, Daphne Bakker, Annet Dekker, Natalie Dixon, Tal Erez, Daniel Frota de Abreu, Sara Frikech, Elisa Giuliano, Dan Handel, Russel Hlongwane, Ruben Jacobs, Chris Kabel, Christopher Lee, Roos Meerman, MELT, Christien Meindertsma, Malique Mohamud, School of Mutants, Simone C Niquille, O grupo inteiro, Paolo Patelli, Sascha Pohflepp, Eva Posas, Resolve Collective, Claudia Rot, Malkit Shoshan, Matthew Stadler, Noam Toran and Füsun Türetken.  
Research stipends and facilities offered
Nieuwe Instituut offers two Research Fellowship positions for six months (from January 2024 to June 2024). Each of these positions includes a maximum budget of 20,000 euros. Stipends may be subject to a withholding tax. 
There is no age limit for applicants. Individuals and collectives from all places of residence are invited to apply. Neither a curriculum vitae nor letters of recommendation are requested. The fellowships are open to all degree levels in all disciplines (design, architecture and digital culture). Equal priority will be given to those without a degree or institutional affiliation who can also demonstrate a high level of creativity, critical thought and other potential in their respective fields.  
Fellows will have daily access to the facilities of the Nieuwe Instituut, including the library, archives, exhibitions, workspaces and presentation spaces. Other resources may be available in concert with other departments of Nieuwe Instituut as well as with its institutional partners. The fellows are also given opportunities to share their research processes and potential outcomes, engaging with the public through evening programmes and publishing on the Nieuwe Instituut's website. The project may contribute to future exhibitions or events at the Nieuwe Instituut or develop independently of the public programmes at the institute. 
Fellows are responsible for arranging their own accommodation. Fellows must be able to attend regular meetings (in Rotterdam or via video calls). The Research Fellowships will be developed through independent research and development; individual support and interaction with the Research team; and meetings to discuss thematic and methodological aspects of the project. 
Selection process
A pre-selection of applicants will be made by members of the Research team:  Ramon Amaro, Delany Boutkan, Kirtis Clarke, Klaas Kuitenbrouwer, Marten Kuijpers, Setareh Noorani, Federica Notari and Wietske Nutma. More information about the pre-selection team can be found here. An international jury will then select the two fellows. Jury members include Renan Laru-an (researcher, curator and the artistic director of SAVVY Contemporary in Berlin), RESOLVE (interdisciplinary design collective and former Nieuwe Instituut research fellows), Kate Rich (artist, trader and founder Feral MBA), Sandi Hilal (architect, researcher and co-founder of DAAR: Decolonizing Architecture Art Residency) and Aric Chen (general and artistic director of Nieuwe Instituut). More information about the jury members can be found here.
The members of the jury will have access to all the applications and can add any proposal to the pre-selection list at their discretion. All applications will be reviewed based on their engagement with the fellowship theme, depth of investigation, originality, connection to the Nieuwe Instituut's mission, and potential for exchange across disciplinary boundaries. 
Submission requirements and deadline
Applications may be submitted from 19 June 2023 to 10 September 2023. The final deadline is on 10 September at 23:59 CEST.  Send your application to: callforfellows@nieuweinstituut.nl.  
Your application should include (in a single PDF): 
Contact information (full name, country of residence, email address, telephone number).
A self-introduction and an introduction of the research project, connecting it to the theme of Tool Sheds, in a link to a video file (maximum 3 minutes), or written formats if the applicant is not comfortable with or unable to use video.  
A proposed research timeline and working methodology (maximum 300 words). 
Please give your PDF file the title of your name and the research proposal, in the following format: APPLICANTNAME_PROJECTNAME.pdf  
Please note:
All applications and supplementary materials should be in English.  
All materials should be submitted as a single PDF, consisting of a maximum of four A4 sheets including text, graphic materials and images.  
Links to videos and any required passwords should be included in the PDF. 
We understand that proficiency in English may vary. We also recognise that English may not be the applicant's first or primary language. As such – even though proposals should be submitted in English – all proposals will be considered solely on the criteria specified above, regardless of English-language skills. Proposals should, however, be as thorough and specific as possible. Unfortunately, we are currently unable to offer translation support. Applicants requiring reasonable adjustments or with specific needs are encouraged to contact callforfellows@nieuweinstituut.nl about the possible availability of support services. 
There is no entry fee for the Call for Fellows. 
Further information and FAQ
If you have questions, please contact callforfellows@nieuweinstituut.nl before 14 July 2023. After this date, please see the frequently asked questions below. 
Can individuals apply to the open call, or is it for collaborations only? Individuals are more than welcome to apply to the open call. However, we encourage a collaborative angle to the proposal. What this 'collaborative angle' entails, who is part of this collaboration and how 'collective work' or 'collaboration' is defined, is fully dependent on the context and situatedness of the research and its research methodology.  
  How much flexibility is there in terms of carrying out the fellowship in Rotterdam, digitally, or in other locations? We would like to meet the fellows in Rotterdam for a shorter or longer time-frame, however we are open to various formats of site-specific or remote research for the six months fellowship according to the needs of the project.  
  Are applicants expected to outline the format of their research outcomes (such as a publication, exhibition, etc) in their application? Applicants are advised to focus on the framework of the research and its methodologies. However, applicants are welcome to suggest possible research outcomes and formats.    
Do research projects have to encompass architecture, design and digital culture? Project proposals do not have to include all the disciplines of design, architecture and digital culture. They can depart from a single discipline, bridge multiple disciplines, or apply to a wider frame of references.    
Are applicants expected to specify the costs of their project proposal? As the fellowship is intended to create space and time for research, we do not require applicants to specify details of costs for the project.