Alison's Room XR installation on dis
play at the Netherlands Film Festival
Alison's Room: An Extended Reality Archive, an XR installation by Paula Strunden, can be seen at various locations in the coming weeks, including in Utrecht during the Netherlands Film Festival. Nominated for a Golden Calf for Best Digital Culture Production 2023, the installation explores the possibilities of virtual reality for archival and design research.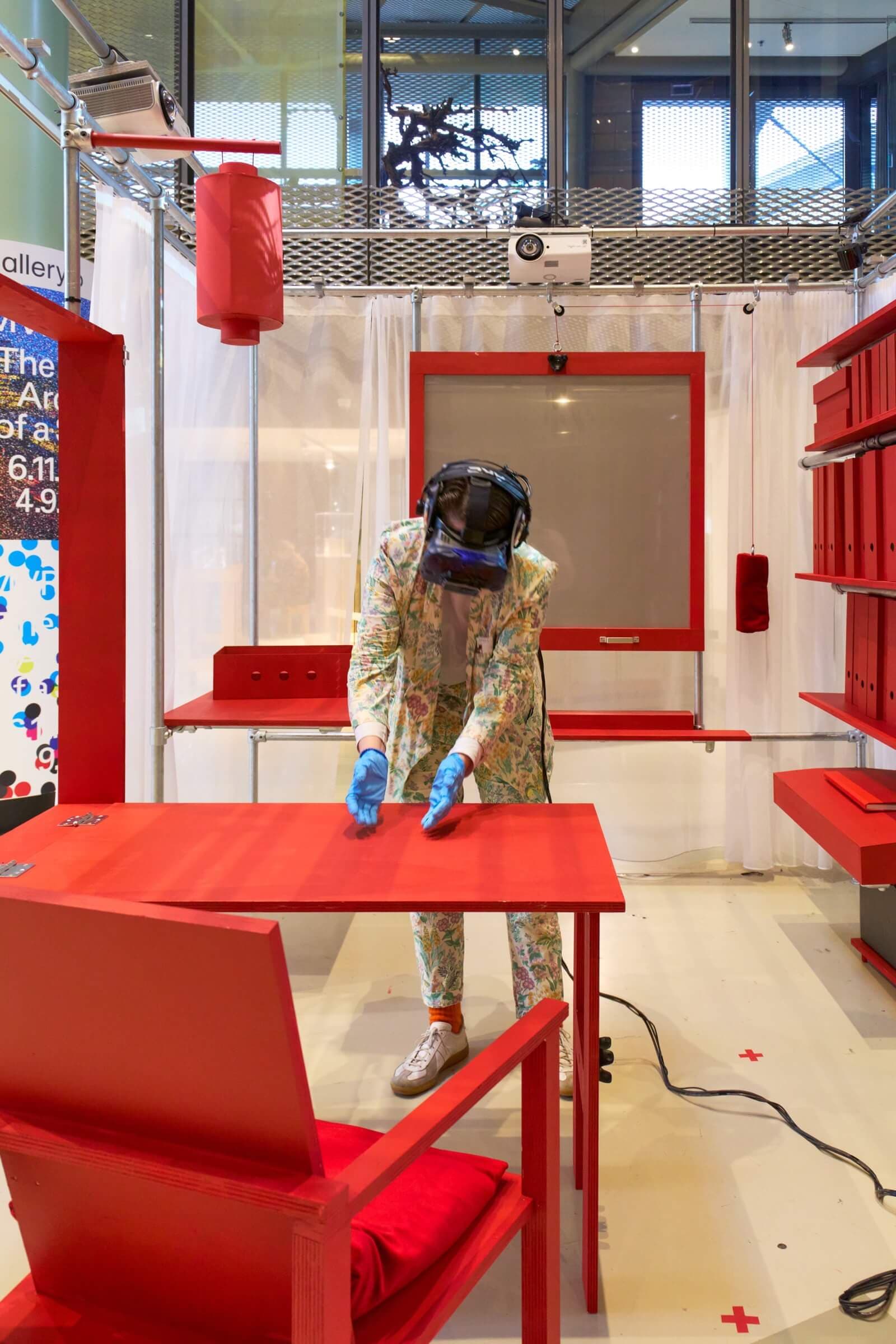 Artist Paula Strunden has recreated British architect and author Alison Smithson's original workspace in order to experiment with new narratives, combining an immersive experience with historical design analysis.
Alison Smithson (1928-1993) and her husband Peter Smithson (1923-2003) were early proponents of Brutalism in architecture and co-founders of the avant-garde group Team 10. The 1:1 installation reconstructs Alison's study and combines the spatial experience of a number of important architectural designs by the Smithsons with text documents and image collections from their archive.
Special tools, buttons and a talking cat help to guide visitors through the story. As they move through Alison's room and interact with the objects there, visitors are invited to explore the multi-sensory nature of memory and how it can lead to new forms of knowledge.
Visit the installation
From 8 to 18 September, Alison's Room will be on display in the Faculty of Architecture at Delft University of Technology. Book your visit.
The installation is part of the Story Space exhibition (from 22 to 28 September) during the Netherlands Film Festival, where all ten works selected for a Golden Calf can be seen. Book your visit.
During the Architecture Film Festival Rotterdam (AFFR) from 4 to 8 October, you can visit the installation in the LantarenVenster movie theatre in Rotterdam.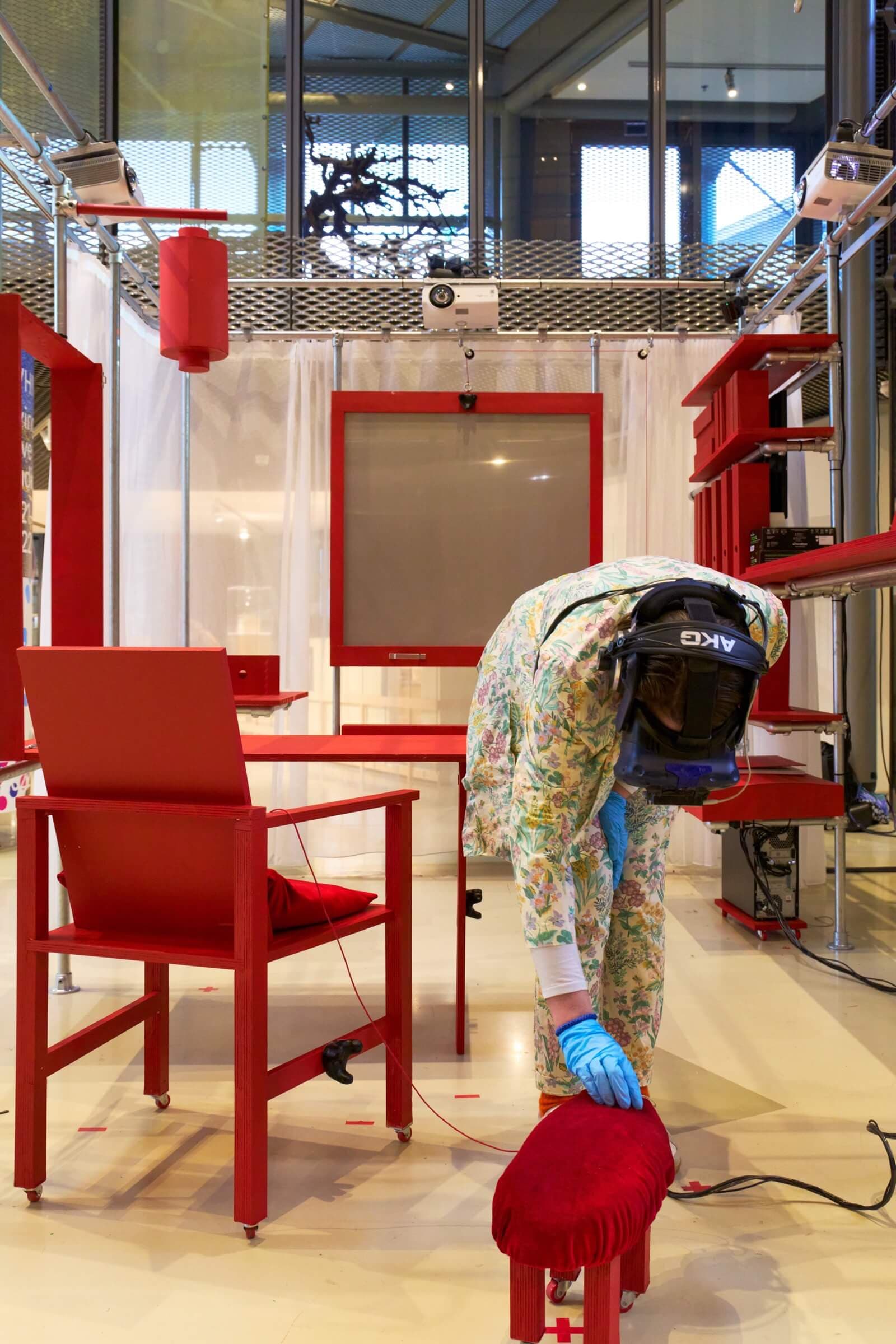 A museum without walls
Alison's Room is one of the prototypes developed for a virtual museum. Using the CIAM archives from the collection of the Nieuwe Instituut as source material, the prototypes explore a museum without walls. The Virtual CIAM Museum is a project of the Nieuwe Instituut and the Jaap Bakema Study Centre, and curated by Dirk van den Heuvel.
Paula Strunden is a transdisciplinary artist with a background in architecture. Her installation Alison's Room is realized as part of her PhD project with the Akademie der Künste Wien, under the supervisorship of Angelika Schnell and made possible through the EU-sponsored project TACK: Communities of Tacit Knowledge in Architecture.